Mexico for food lovers
23 September 2018

With a wealth of cultural influences and a wide variety of regional differences, it's no surprise that Mexico's traditional cuisine has been inscribed on the UNESCO Representative List of the Intangible Cultural Heritage of Humanity.
Mexican cuisine has worldwide influence but we want to take you back to the cuisine's roots, in the streets and markets of Mexico. Food here is inextricably linked to lifestyle and culture so in learning about its cuisine, you'll be learning about what makes this country tick. We offer our top destinations for a traditional Mexican food holiday.
Mexico City
With its award-winning street food scene and large collection of gourmet dining options, Mexico City makes for the perfect 'foodie' destination.
San Juan Market is the number one spot to seek out exotic products: fruits, vegetables, meats, chillies, corn, cheese and even insects. Get a taste of homemade mole and blue corn tlacoyos and sample pulque, an alcoholic beverage traditional to central Mexico.
If you wish to experience the typical Mexican City street food scene, visit one of the old traditional neighbourhoods where office workers spend their lunch breaks choosing from a wide variety of food, including squash flower burritos, carnitas, cemitas and more from the local stands; this a great way to gain an overview of the complex street food system.
After an introduction into local Mexican cuisine what better way to further immerse yourself in this culinary world than taking part in a hands-on-cooking experience? This course takes in all aspects of creating a traditional Mexican meal, from sourcing the ingredients at an authentic, local market to serving and eating the food in a suitably social setting. After shopping at the local market you'll cook in a traditional kitchen in the district of Xochimilco, where you will prepare the food under the motherly tuition of Doña Lupita. Finally, enjoy the fruits of your labour on board a colourful trajinera boat along the canals of the Floating Gardens, with a lively accompaniment from a Mariachi band.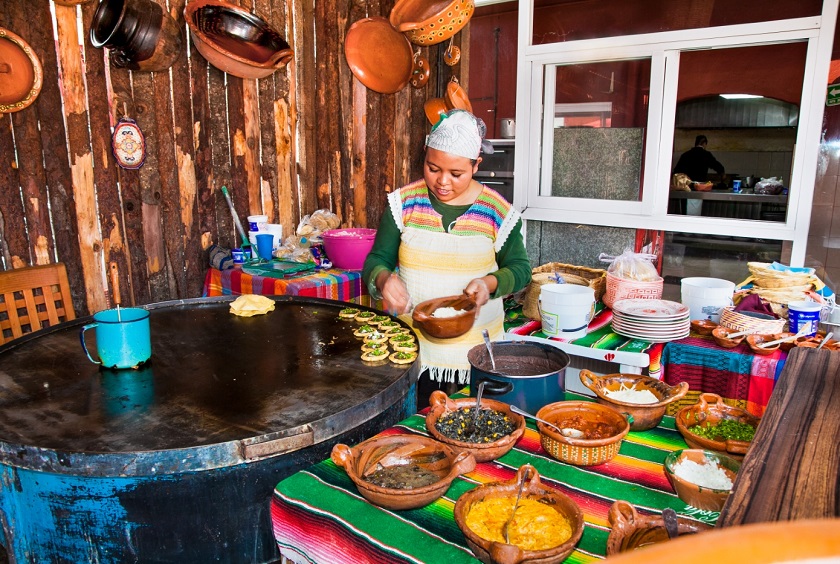 Puebla
Not only is Puebla a highly attractive UNESCO World Heritage site – the streets are lined with baroque churches and colonial mansions – it's also the place where Mexico's national dish: the 'mole poblano', originated. The signature sauce contains about 20 ingredients, including chilli peppers and chocolate. Most often it's served over turkey at weddings, birthdays and baptisms, or at Christmas over shrimp cakes.
In addition to having the most churches of any Mexican City, Puebla is also proud to be home to the most chefs in the country – some of which are the best in Mexico. Many have honed their culinary skills working in the town's markets, cafés and street stalls. Explore the local markets where you'll be introduced to a world of colourful sweet and savoury delights with wonderful local names, such as camotes (fruit-flavoured sweet potato cigars), borrachitos (tequila-infused gum drops), and tortitas de Santa Clara (shortbread-like rounds, iced with a pepita glaze).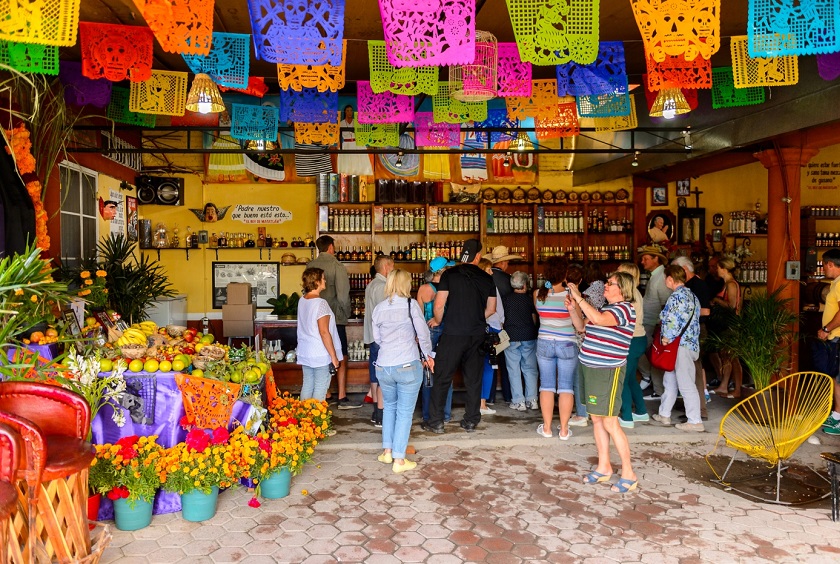 Oaxaca
Another UNESCO World Heritage Site, Oaxaca is famed for its airy patios and graceful arcades, its crafts and dances, and its colourful market. There's a diverse range of traditional Mexican dishes that originated here, including the tlayuda: a fried or toasted tortilla topped with mole sauce, refried beans, meat, stringy cheese and salad.
Try your hand at cooking a traditional meal at a cooking school in the heart of the colonial city. Start the experience by visiting a local market to select fresh produce direct from local vendors. After a short, informative talk on Oaxacan food, you'll then head into the kitchen to prepare a delicious four-course meal under expert tuition. Follow recipes passed down through the generations to create your perfect Oaxaca-style meal.
Discover the complexity of flavours and exotic recipes of Mexican street cuisine, and visit Mexico City, Puebla and Oaxaca on our Mexican street food holiday.
Mérida, Yucatán Peninsula
Yucatán is not the first destination you would consider for a gastronomy break. However, since its food scene evolved in isolation from the rest of Mexico until recent years, there's a good mix of native, European, Caribbean and even Middle Eastern flavours and techniques to be found here. Yucatán's signature dishes include pibil (meat marinated in achiote, bitter orange and spices, wrapped in banana leaves and barbecued or baked in a pit), panuchos (pickled red onion topped tortilla) and sopa de lima (lime soup).
Part of the Slow Food movement, a global commitment to promoting local food and supporting traditional cooking, Mérida's Saturday morning market combines regional culinary traditions with an environmentalist ethos to bring together delicious food of the highest quality. A visit to this farmer's market will offer you the chance to purchase baked goods, chilli dips, locally grown cashews, organic peanut butter and honey.
Baja California
Baja California is a 3,000 mile stretch of desert cut through by canyons, and with chalk-white sand beaches and translucent aquamarine seas. It's a magnet for winter holidays with 300-360 days of sunshine per year, and a popular wildlife destination, with grey and humpback whales congregating to breed in the lagoons here.
Baja's cuisine is a combination of Mexican, Mediterranean and Asian. Unsurprisingly, the peninsula is famed for its fresh seafood dishes and the birthplace of the one and only taco de pescado (fish taco). Not to mention, caesar salad was created in Tijuana - the largest city on the peninsula - by Caesar Cardini. Other typical ingredients that have impacted the regional cuisine are mussels, clams, oysters, shrimp, tuna, Mexican cheeses, mole sauces, olives and lemongrass.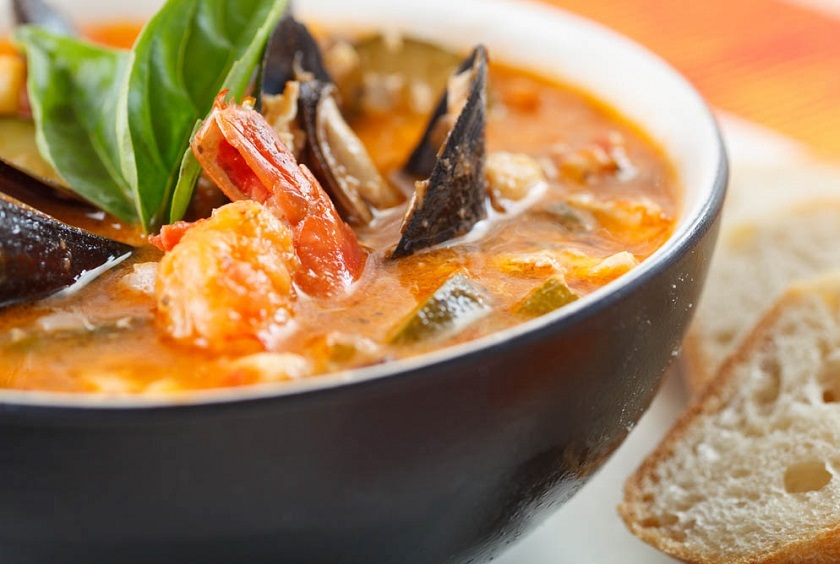 It may be clear that Mexico has become a top culinary destination with dishes that go far beyond tacos and tortillas. Whether you are exploring the country's ancient ruins, relax on one of the white sand beaches or admire the colourful colonial towns, complimenting the holiday with a culinary activity is one of the best ways to experience Mexico.
Tailor-made holidays
Flexible, custom-made holidays to Latin America created to match your exact requirements: our tailor-made itineraries are as unique as the clients for whom they are designed.
Design my trip