Our favourite properties for relaxing stays
19 November 2018

So you've been hiking in Peru or sight-seeing in Colombia and your jam-packed holiday, full of exciting excursions, needs a relaxing antidote; some crucial relaxation time to unwind before heading back home. We've put together the ultimate list of properties that all have one thing in common: they offer the amenities and service, amid a beautiful setting, that will enable you to truly relax and unwind at the end of your Latin American adventure.
Lagarta Lodge, Costa Rica
First class Lagarta Lodge sits within its own nature reserve on undeveloped Nicoya Peninsula. The two infinity pools and a Jacuzzi offer magnificent views over the tropical forests, rivers and ocean. Visitors can also spot exotic birds, howler monkeys and anteaters from the property. And on the southerly beach, there are half a million of Olive Ridley turtles breeding: an incredible sight.
Each large junior suite boast its own veranda or terrace to watch the sunset from, and there's a lounge exclusive to hotel guests with a unique view over Nosara Beach. The eco-lodge has a definite emphasis on wellness, with spa treatments and yoga classes available. The restaurant serves both local as well as international dishes, using regionally sourced ingredients where possible.
Nothofagus Hotel and Spa, Chile
Nothofagus Hotel and Spa forms the heart of the architectural complex of the Huilo Huilo Biological Reserve. The property is a quirky building, shaped like a pine cone, and sits in the wilderness of lakes, volcanoes and pristine Valdivian rainforest. The building wouldn't be out of a place in one of the Hobbit films, and is completely constructed with wood and other natural materials. The property houses a surprisingly wide range of amenities, including a restaurant, bar, library, games room and internet room. In the grounds you can find a swimming pool and a spa with massages, sauna and steam room, and you can even take a bath in a hollowed out tree trunk. It's a great place to unwind, with spectacular views of the forests from the property itself, and countless of options to explore the natural surroundings: the forests, lakes and Andes mountains.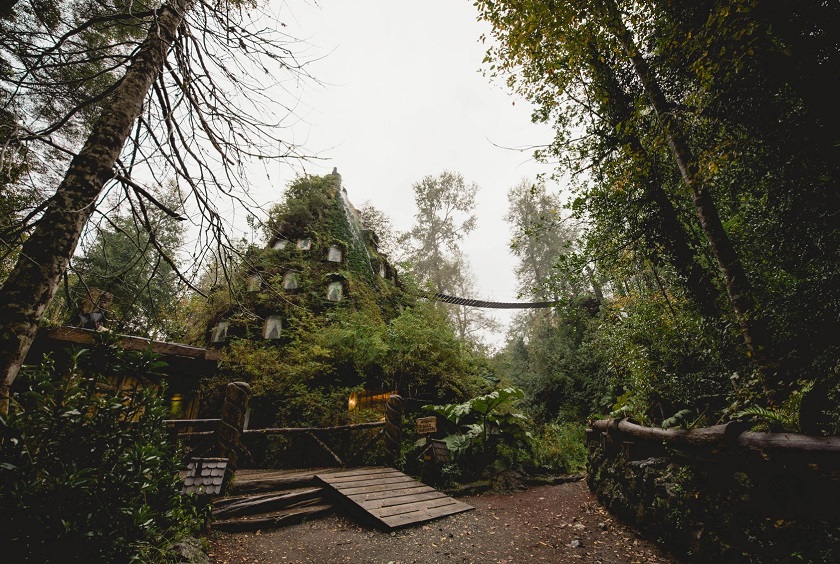 Viceroy Riviera Maya, Mexico
Adult-only resort Viceroy Riviera Maya, situated on the white sands of the Riviera Maya, is all about luxury and relaxation in a secluded environment. Each individual thatched stone villa is set in a garden of jungle-like foliage and features a private plunge pool, open air shower and tranquil private terrace. Two restaurants on site serve gourmet cuisine with a seafood focus, and you can enjoy sumptuous spa treatments on a private pier accompanied by the soothing soundtrack of the ocean. The treatment rooms are in traditional Mayan style and overlook the waterfalls of the property. Here, you can enjoy Mayan-inspired treatments, including facials, massages and nail and hair care. There's also a gym, and yoga and meditation classes are offered as well.
Victoria House, Belize
Located on Ambergris Caye, Victoria House offers 42 rooms in a lush, tropical setting. All the rooms feature views of the white-sand beach or the colourful gardens found throughout the property. There's a large emphasis on wellness, with four treatment salons in the spa, a fitness centre and a large enclosed courtyard which is also utilised for yoga. There are over 36 enticing treatments for you to choose from including massages, facials, manicures, pedicures, body wraps and scrubs. What's more, the Palmilla Restaurant has been creating gourmet cuisine for over 20 years, and chefs use only the finest local ingredients. For a special touch to your romantic evening or special occasion, it's possible to enjoy a private dining session in the seclusion of the property's pier gazebo or at a private table on the beach.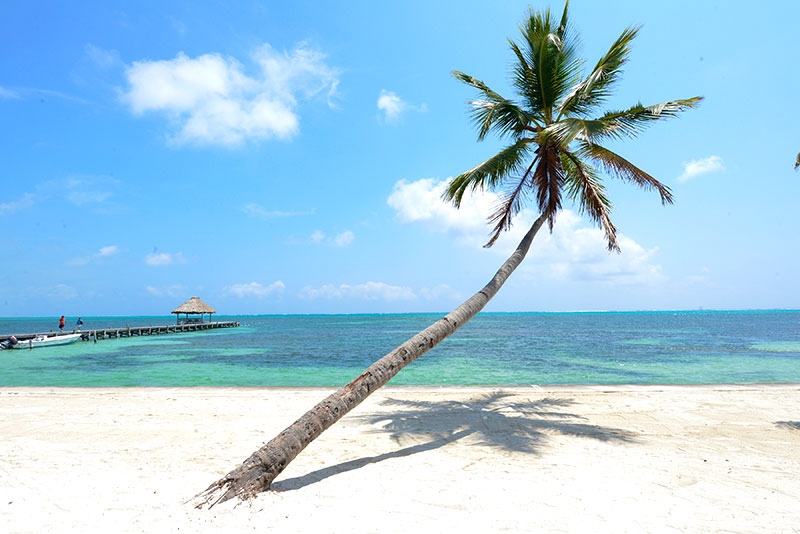 Cavas Wine Lodge, Argentina
Mendoza is the heart of Argentina's wine country. Cavas Wine Lodge is situated only 30km from Mendoza on the flanks of the Andes and is the perfect place to enjoy fine vintages and a superb gastronomic experience. The main house remains faithful to Spanish colonial traditions and features a sitting room and lobby with grand piano. Each of the 14 individual apartments opens onto their own Andes-facing patio with a plunge pool and romantic outdoor shower. The wellness centre includes two treatment rooms, a room for herbal baths, a sauna, Jacuzzi, fitness room and pool. What's unique about the spa is that it offers wine therapy treatments, as well as treatments using herbs and flowers from the property's garden. There's also an excellent restaurant on site which makes imaginative use of locally produced produce, herbs and spices.
Mashpi Lodge, Ecuador
For a comfortable jungle experience on a private nature reserve in the misty forests west of Quito, Mashpi Lodge is the perfect choice. Unlike a traditional jungle lodge, the property boasts a state-of-the-art design with floor-to-ceiling glass windows, slate-effect tiles and blond wood and wrought iron furnishings which create a feeling of space and tranquillity. Listen to the sound of birds and watch the butterflies play on the viewing platform, or reconnect with nature's essence at the property's spa which features a range of beauty treatments, massages, a hot tub and a space for yoga. The chefs of the restaurant draw their inspiration from the diversity of Ecuador's cuisine, offering the best of the lodge's location between the coast and the Andes.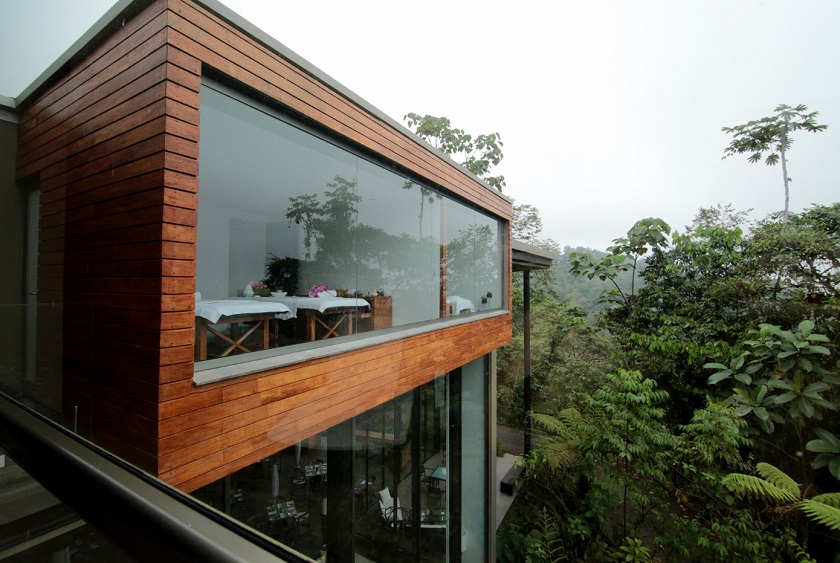 Tierra Patagonia, Chile
Tierra Patagonia forms the perfect base to unwind from a long day of excursions in Torres del Paine National Park. All rooms offer unobstructed views of Lago Sarmiento and the incredible Torres del Paine massif. The great outdoors is never far away, as the spa area features floor-to-ceiling windows, offering unrivalled views of the surroundings. It's not unusual to spot Patagonian wildlife from here either. All spa treatments and therapies use all-natural ingredients, and you can take your pick from an extensive list of facials, massages, body wraps, scrubs and alternative therapies. The highlight of the wellness centre is the heated indoor pool, complete with hydro massage and water jets. Outside guests can enjoy the warm waters of the open-air whirlpool tub.
Dining at Tierra Patagonia is an experience in itself with warm lighting and softwood tones setting the mood, and – once again – large windows to observe the incredible surroundings from. Modern Patagonian cuisine is offered here, with ingredients for the hearty stews, slow-cooked soups and tasty dishes sourced from nearby estancias.
Ponta dos Ganchos, Brazil
Ponta dos Ganchos is a top-of-the-range resort on the verdant coast of Southern Brazil, suffused with an ambience of relaxed exclusivity and secluded luxury. The hotel is set on a forested peninsula with fantastic 180° vistas of the ocean and its own sandy cove that's ideal for bathing in summer. The wonderful Da Vila bungalows have their own plunge pool, sauna and Jacuzzi, as well as dazzling ocean views. The property also offers a wide range of spa treatments, and the massage room is in a tent of billowing cotton surrounded by trees and overlooking the bay. There's a focus on haute cuisine as well, with the restaurant offering unique seasonal menus. For a fully romantic experience, enjoy dinner for two on the beach.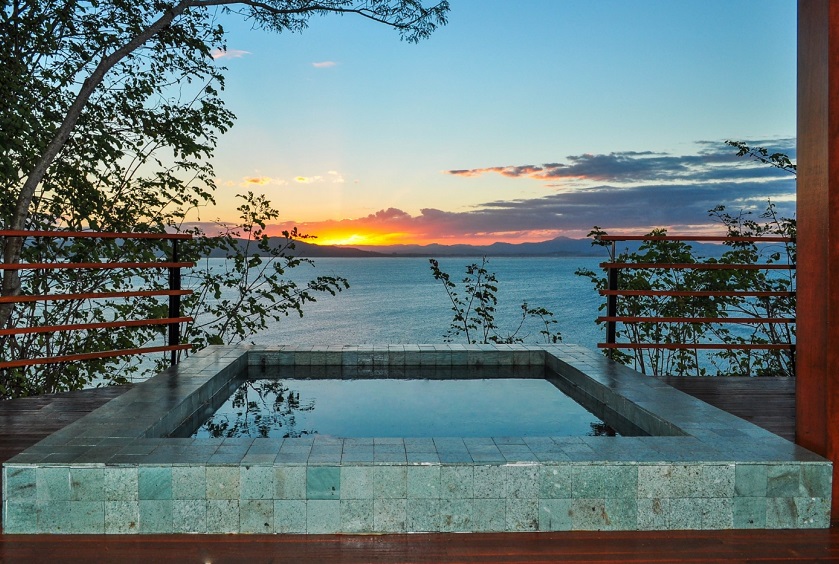 Hotel Arennas Mancora, Peru
Arennas Mancora is a relaxing place on the rapidly developing stretch of Pacific Coast near Mancora, but is completely isolated from the party vibes of the town. The property features a minimalist Scandinavian-style décor in beiges, cream and grey as well as slim-line furnishings. The accommodation offer splendid opportunities for watching the sun set with a cocktail in hand: the Garden View suites have a terrace looking out over the secluded gardens, and the Villas have a private pool or Jacuzzi. Food lovers are being given due attention too, with the Gourmet restaurant offering sophisticated Peruvian fusion cuisine inspired by the ocean. Why not relax on the beach, go whale watching or join a cooking course?
House of Jasmines, Argentina
Everything at the House of Jasmines is designed with total relaxation in mind: from the 100 hectare park to the spa and the pool. The hotel is incredibly homely featuring a living room with a large fireplace and a dining room with a kitchen that specialises in Argentinean cuisine, showcasing regional produce. Al fresco dining can also be arranged on an outside terrace. The spa offers a wide range of spa treatments and massages, a selection of detox drinks and teas. From the pool you have incredible views of the Andes surrounding the estancia. Or perhaps a walk in the extensive grounds, a wine tasting session or a cooking class is more your idea of relaxation – the choice is yours.

Tailor-made holidays
Flexible, custom-made holidays to Latin America created to match your exact requirements: our tailor-made itineraries are as unique as the clients for whom they are designed.
Design my trip