The height of luxury
1 March 2018

With more than 25 national parks in Costa Rica and over 25% of its land protected, why hang about in the city?
Take a chartered plane virtually anywhere in Costa Rica and it won't be long before you're gazing over what looks like an ornate, green, three dimensional rug decorated with river blue swirls and brown volcano shaped relief.
My destination was Alta Gracia – the latest illustrious property in the Auberge portfolio. Set in an agricultural area in the South of the country called Perez Zeledon. Albeit a beautiful region it was clear that this property was not relying on its isolated location alone, to draw people in.
I arrived as night was falling and was driven from reception to my room in a golf cart by a local guy who was charming and keen to use his English. As we climbed on a snaking path I could just make out the shadowy shapes of the surrounding hills, peppered with the twinkling lights of surrounding villages. I mentioned I was on my way to my "room" but when I arrived it was more like a large apartment with a living area that was tastefully decorated in neutral colours. As daylight revealed, the true colours in the room came from the natural green hues of San Isidro Valley which radiated through the floor to ceiling windows.
My normal arrival routine is: get in, unpack and get out, but after making full use of my, newly acquired, array of luxurious toiletries, a fresh coffee all whilst lounging in my soft bath robe, I was reluctant to move at all.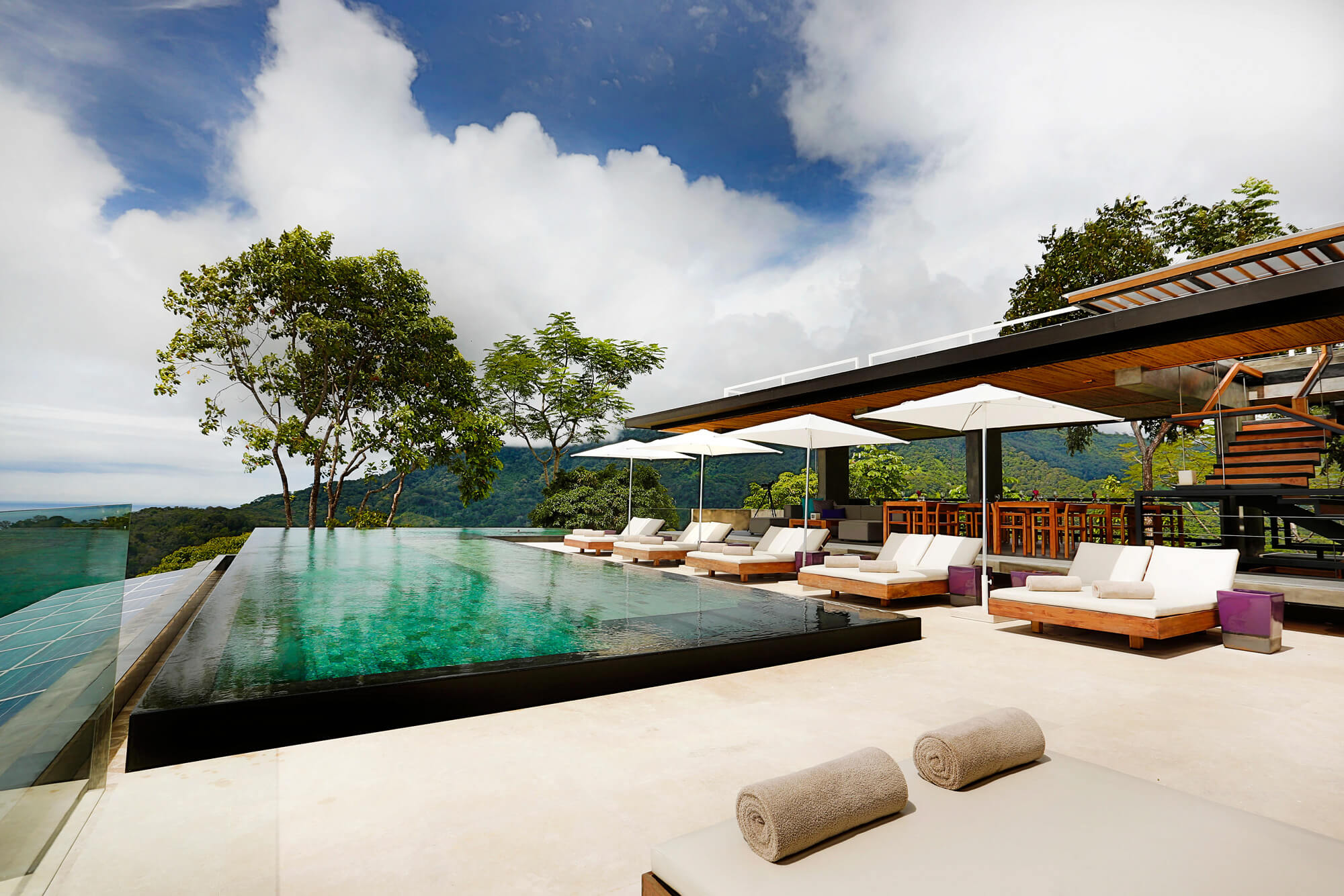 I took advantage of the pool areas as it was evening and it wouldn't be crowded. Lying in water so soft it was like floating on silk, looking out over a night sky filled with fiery white stars, I was beginning to think that day light might spoil everything. I was wrong; the following morning I sat with my just-squeezed juice, more coffee and eggs Benedict, made with fresh eggs from the farm, and the view was absolutely stunning. A clear blue sky revealed the previous night's shadowy peaks were in fact lush green mountains, alive with tropical birdsong.
A morning activity was now on the cards and what better way to take in the environs than a spot of horse riding. The stables were clean and the horses extremely well cared for and, although I'm not a horse rider, 40 minutes in the saddle was a perfect amount of time and a good way to enjoy the estate before heading back to use the infinity pool and soaking up yet more of the beautifully, bucolic surroundings.
Journeying on and just over an hour from San Isidro de General I reached the coastal road leading to the remote town of Uvita; a chilled out Mecca for surfers and the epicentre of Ballena Marine National Park. I'd seen pictures of the famous `whale tale' spit of land that jutted out from the beach from where, and by no small coincidence, you could spot humpback whales as they journeyed to and from the south in Antarctica or the north in California. These occurrences make Costa Rica perfectly placed to enjoy the longest hump back whale season in the world.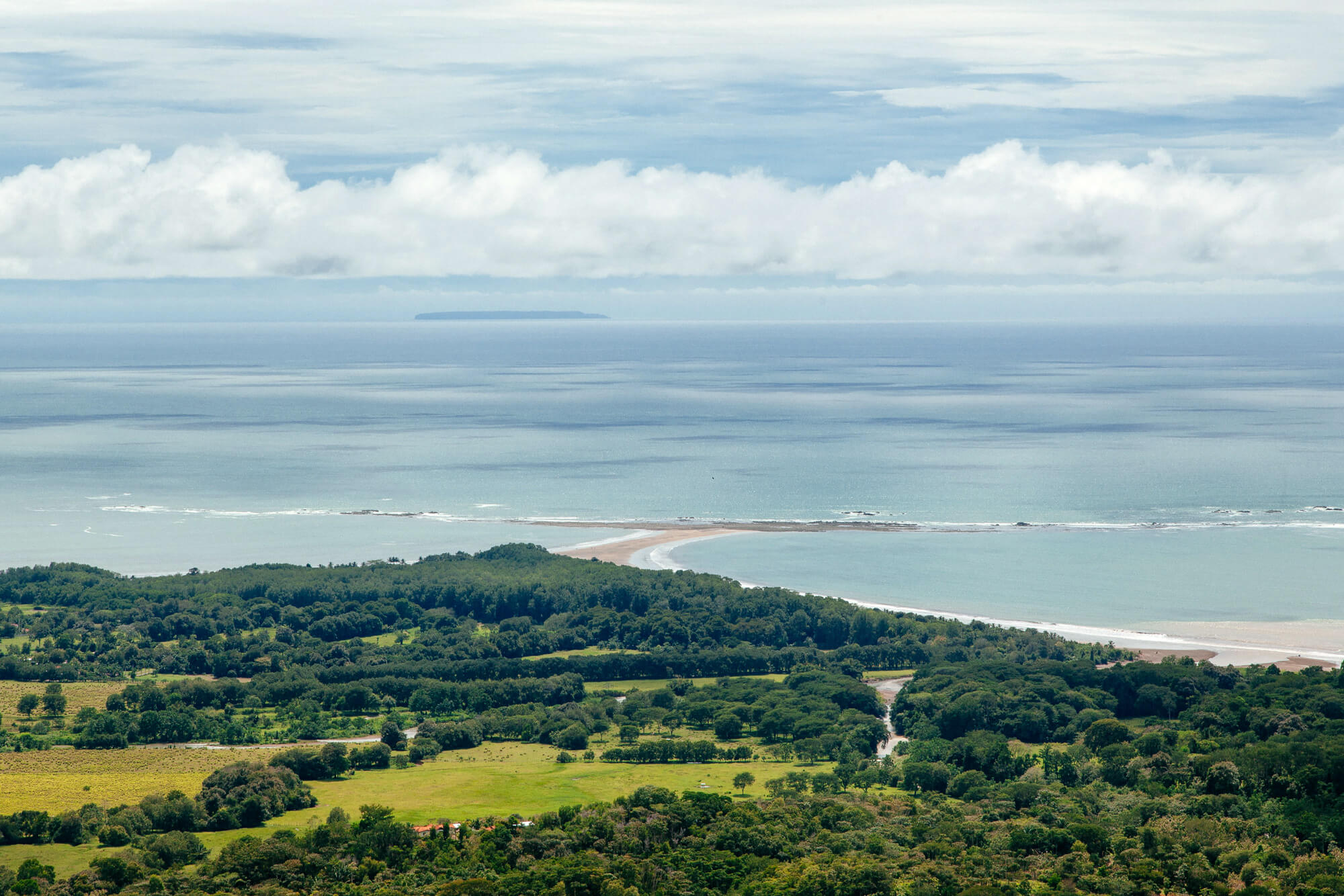 I took a stroll onto the `whale tale' but wanted to see it from above, as I had done in the many aerial photos I'd seen of the area. And I was in luck – I knew the Kura Design Villas that I was staying at next, was up high above Uvita – although never realised just how high it actually until I saw it for myself. Situated at the bottom of the hill is the lodge's own car park, where guests can leave their cars. It is impossibly steep and requires not just a four wheel drive but also somebody with experience who knows the road and can drive it in all conditions.
As we arrived – still at a 1:2 gradient – a solid wooden door allowed no hint of what lay behind; it felt like some sort of secret members club or a Narco boss house. Forbes magazine cites this lodge as `the most glamorous, romantic place in Costa Rica' so I started to wonder if I was slightly underdressed in shorts and a polo shirt...
Once inside it was clear that I needn't have worried because the welcome was warm and enthusiastic, yet very natural. The place itself was chic, romantic, luxurious and contemporary without being contrived, which was a lengthy yet considered first impression.
On first impression this was definitely the place to sip a cocktail made from fruit picked from the mango trees surrounding us, yet on my arrival I was offered a Costa Rican beer from a micro brewery: a pleasant surprise. "They're in your room fridge if you want another" I was told.
Swiftly after, a smiley barman passed me a mango cocktail, "you have to try one of these too", he said – I was starting to love this place and I'd not even seen my room yet! As I indulged myself with my first ever `mango chaser' I marvelled at the lodge's infinity pool, the centre piece of this idyllic setting, which reflected all that shadowed it; its watery embrace tempting me to jump right in.
With mango season clearly in full swing, next to arrive at my table was a chilli and mango salsa with coriander, accompanied by a seared tuna tortilla. Had I asked for it or did it just appear? I couldn't remember and I didn't really care, as it really hit the spot.
I did make it to my room eventually and I was blown away by the views – straight down to `whale tail' beach and across the forest canopy that I was now just in line with. The stone and glass that dominated the room would have probably been labelled industrial in a city but with the giant bed and colourful linen, the pink hammock swinging on the balcony and the abundance of nature as far as the eye could see this was anything but industrial.
I felt momentarily guilty for being on my own and not having my wife with me but I would tell her when I got home that I was able to save water by using just one of the two giant rain head showers.
Now let's see what else is in that fridge!
Tailor-made holidays
Flexible, custom-made holidays to Latin America created to match your exact requirements: our tailor-made itineraries are as unique as the clients for whom they are designed.
Design my trip