48 hours in… Santiago
26 September 2018

No country in the world can come close to Chile thanks to the sheer drama of its natural landscapes. If you're visiting from the UK, the likelihood is that you'll also be spending some time in its modern capital, Santiago. Although it's not as well known as its Argentinean neighbour Buenos Aires, there's no need to see the city as just a necessary stopover - there's plenty to see and do here, as you'll discover with this guide.
Getting around
New roads connecting the airport with downtown Santiago mean you're closer than ever to the city centre, and in good traffic the trendy area of Lastarria can be reached in just 20 minutes.
Once there take the tube about town – it's quick, clean and efficient, even in rush hour. Trains depart every 3 or 4 minutes, and a journey costs around 30p, whatever the distance. It's a far safer option than the buses that fly down the main avenues at a rate of knots!
Day one
On your first day in Santiago, a great way to put the city into context is to ascend Cerro San Cristobal for the best views of the city and the snow-capped Andean mountains that overlook it. I recommend taking the cable car from the Providencia side of the park to the top, then enjoying a cold beer or jugo (juice) in front of the panorama before taking the funicular down into the district of Bellavista. There you can sample some of the great local cuisine in one of the many restaurants in the district. Strolling down the streets of Bellavista, you can also pick up lapis lazuli souvenirs.
A further ten minutes stroll or quick cab ride will land you in the ever gentrifying district of Lastarria, home to fashionable hotels such as the Luciano K, Magnolia and The Singular Santiago. Even if you're not staying in one of these fantastic art deco properties they all offer roof top terraces for a sun downer or first class meal.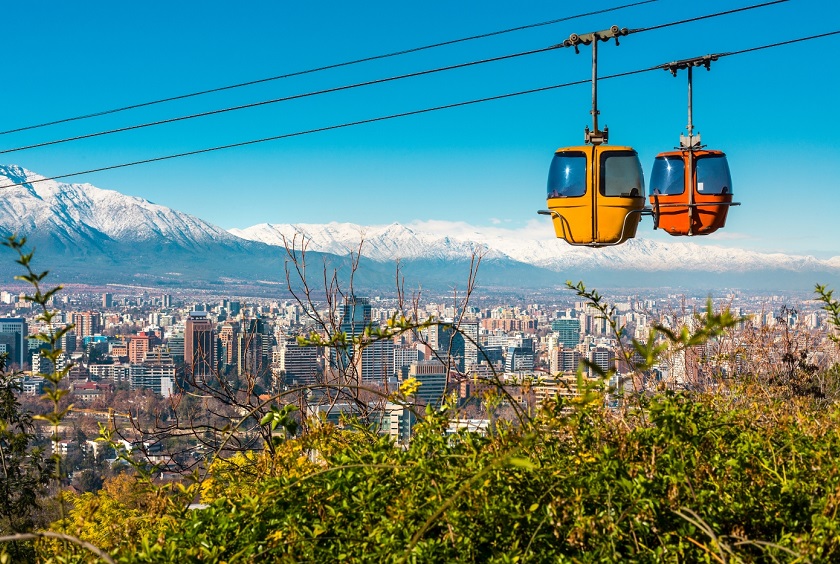 Day two
Take a morning stroll through La Moneda, the former presidential palace, then walk along to the Plaza de Armas to best see the old part of the city. While you're wandering you'll pass fast food restaurants on practically every block, where you can pick up a cheap and tasty, typically Chilean snack called a completo, a hot dog filled with sauerkraut and fresh tomato. These simple restaurants are also great for people watching as locals dive in for a quick snack and chat.
Take lunch in the Mercado Central, near the old historic centre. Enjoy the bustle of this great building, designed by Eiffel, and try a great seafood dish after wandering along the fish stalls lining the market – I recommend ostiones al pil pil (scallops in hot garlic butter), followed by a pastel de jaiva (crab pie).

Later, if you fancy something a bit special, head to the bar of the W hotel for first-class cocktails, but remember to dress up!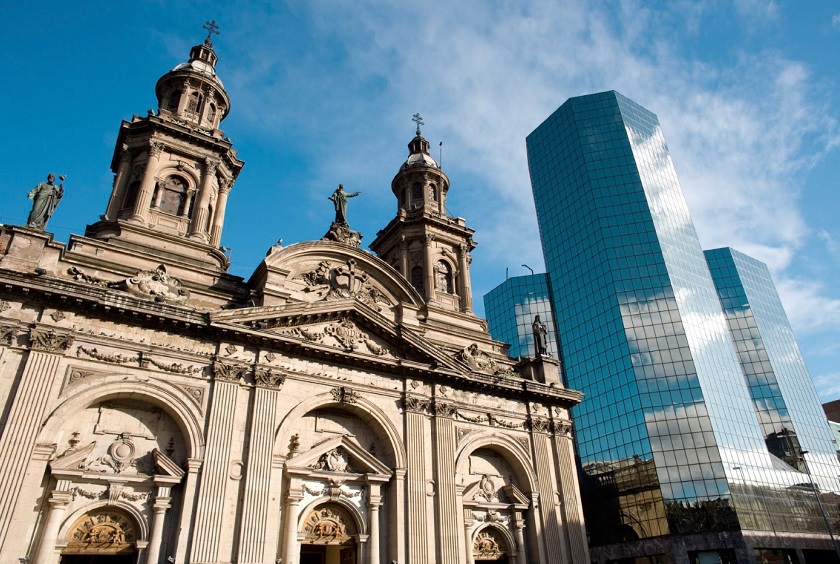 LATAM Airlines offers access to the most extensive flight network in Latin America, reaching more than 120 destinations in Brazil, Argentina, Chile, Peru, Ecuador, Colombia and Paraguay.
You can fly with LATAM Airlines via São Paulo to Santiago.
It's now possible to take a direct flight from Santiago de Chile to Cusco, Peru.
Take a look at our wide range of Chile holidays.
Tailor-made holidays
Flexible, custom-made holidays to Latin America created to match your exact requirements: our tailor-made itineraries are as unique as the clients for whom they are designed.
Design my trip