Tracking jaguars in the Brazilian Pantanal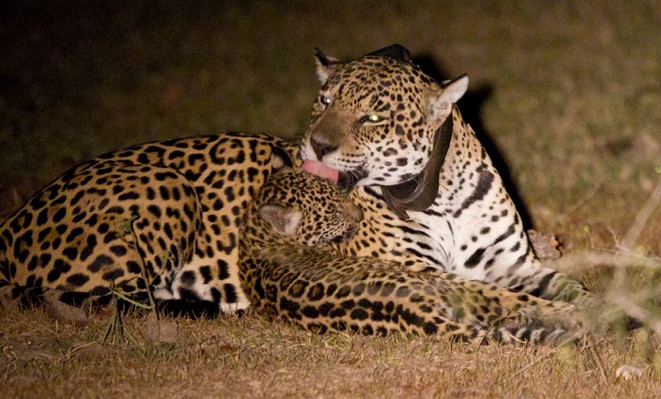 Credit: Refugio Ecológico Caiman & Oncafari
During a stay at the prestigious Refugio Ecológico Caiman in Brazil's Pantanal wetlands, you have a unique and privileged opportunity to observe the work of the Onçafari Jaguar Project, a ground-breaking conservation initiative promoting ecotourism in the Pantanal.
This is done by "habituating" jaguars so that visitors can witness these magnificent animals, from the safety of a vehicle. When a jaguar is habituated it stops perceiving you as a threat and behaves in a relaxed manner, while continuing to be a wild animal, at home in its habitat.
Sightings of course cannot be guaranteed, but you have a better chance here than anywhere else in the region - between 35 and 50 jaguars are thought to live on Refugio Caiman's property.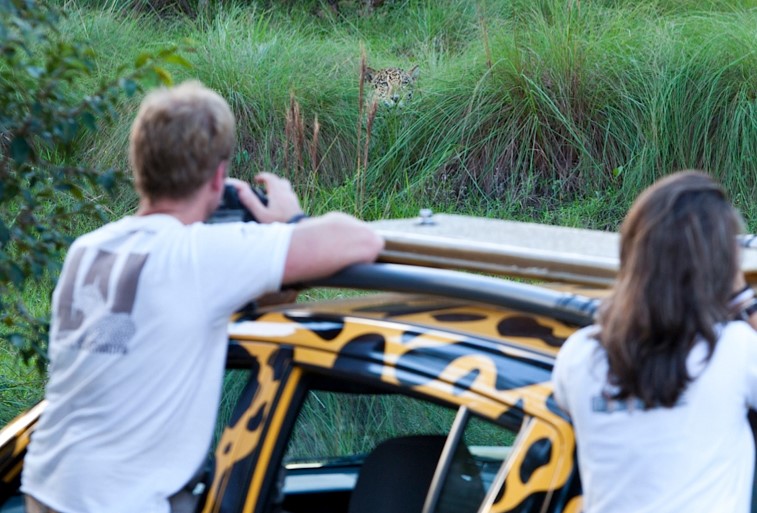 Credit: Refugio Ecológico Caiman & Oncafari
Individual jaguars are fitted with GPS and satellite transmission collars so that the project managers can better understand their behaviour, social interactions and territory. The collars don't interfere in their natural behaviour or cause them harm and are pre-programmed to fall off automatically; three female jaguars fitted with collars during the project have given birth and successfully raise their cubs.
Spot wildlife in The Brazilian Amazon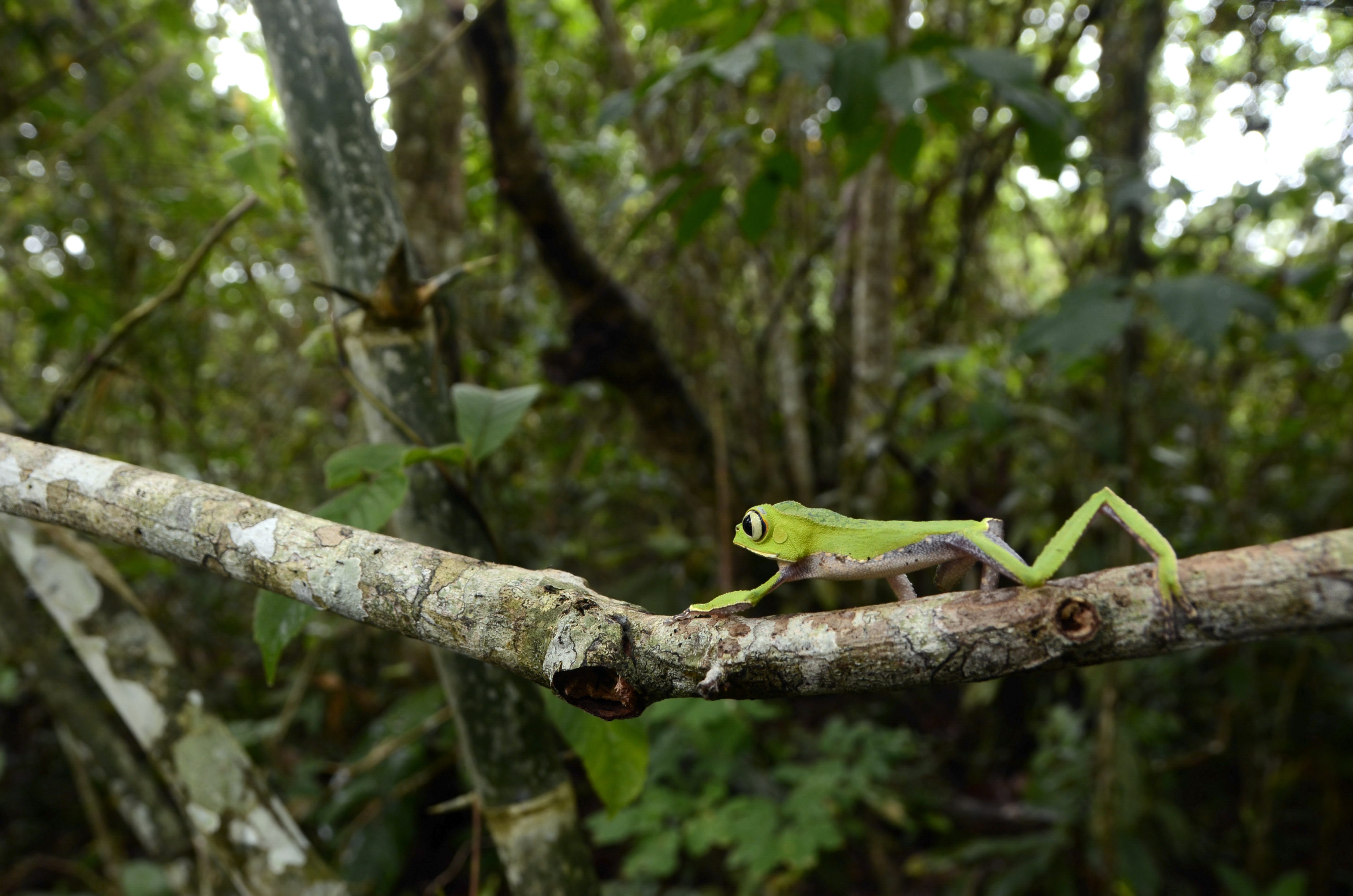 There's never a shortage of magical moments on a trip into the Amazon, but often the greatest thrill of all is catching sight of an exotic creature in amongst the dense and lush vegetation.
Whether it's a flock of exotic birds blazing across the sky, a hundred beady reptilian eyes returning your gaze on the surface of a jungle lake, or a mischievous troupe of monkeys leaping acrobatically between tree branches, snatched scenes of wildlife at rest and play paint a vivid picture of the inner life of the world's largest rainforest. And even when you can't see it, the diverse fauna all around you will be sure to make its presence felt in bird song, insect sounds and echoing monkey calls.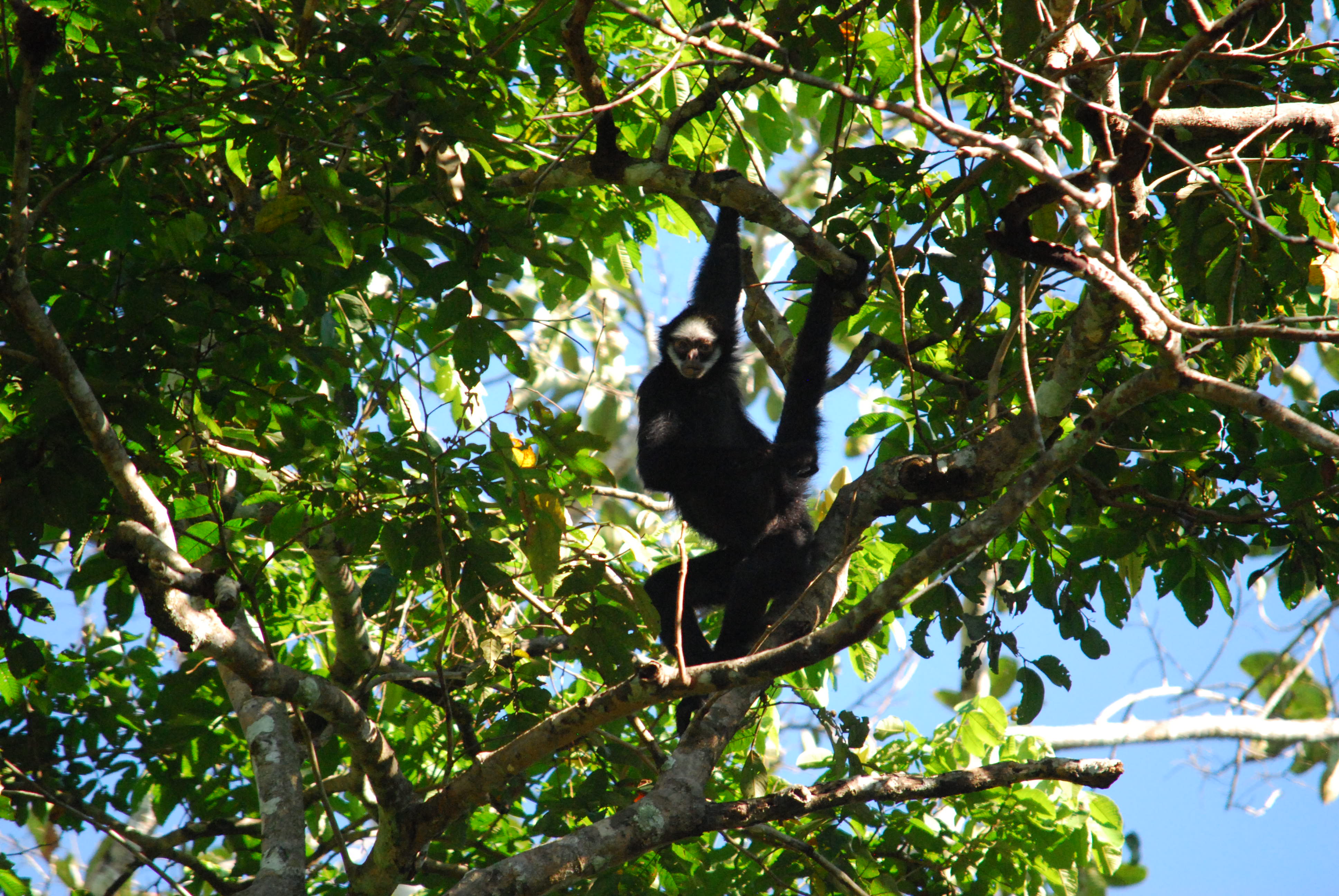 From a lodge tucked deep within the jungle wilderness, you will head out on wildlife-watching excursions on land and water. Typical activities include boat journeys at sunrise and sunset, piranha fishing, canoeing, visits to indigenous villages to see how the people of the Amazon live and walking safaris by day and night. Alternatively, you can take an expeditionary cruise from 4 to 8 days in length to penetrate further into the forest.
Discover northeast Brazil's dunes and lagoons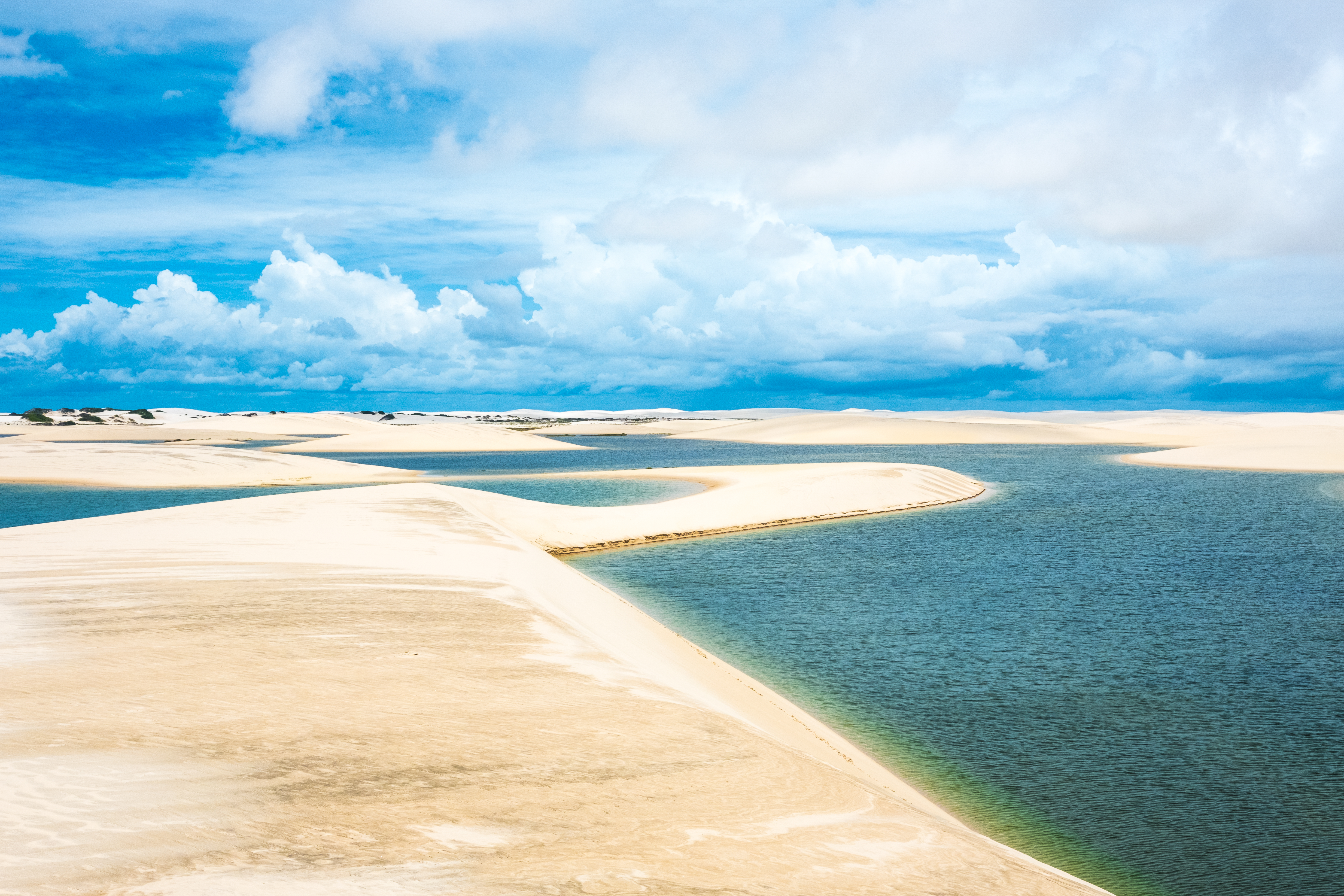 Imagine a Saharan wilderness of undulating dunes, but where shimmering blue lakes fill the valleys between each crest of sand. The inviting oases of the Lençois Maranhenses in far north-eastern Brazil are no desert mirages: thanks to a unique phenomenon, the summer rains collect amidst the dunes to create a mesmerising scene, best appreciated between May and September.
On a half-day tour of the national park, you'll traverse a wonderland of dunes and lagoons in a 4x4 jeep, with the opportunity to swim in the beautifully clear aquamarine pools that dot the ever-changing desert landscape.
Experience Brazil's Carnival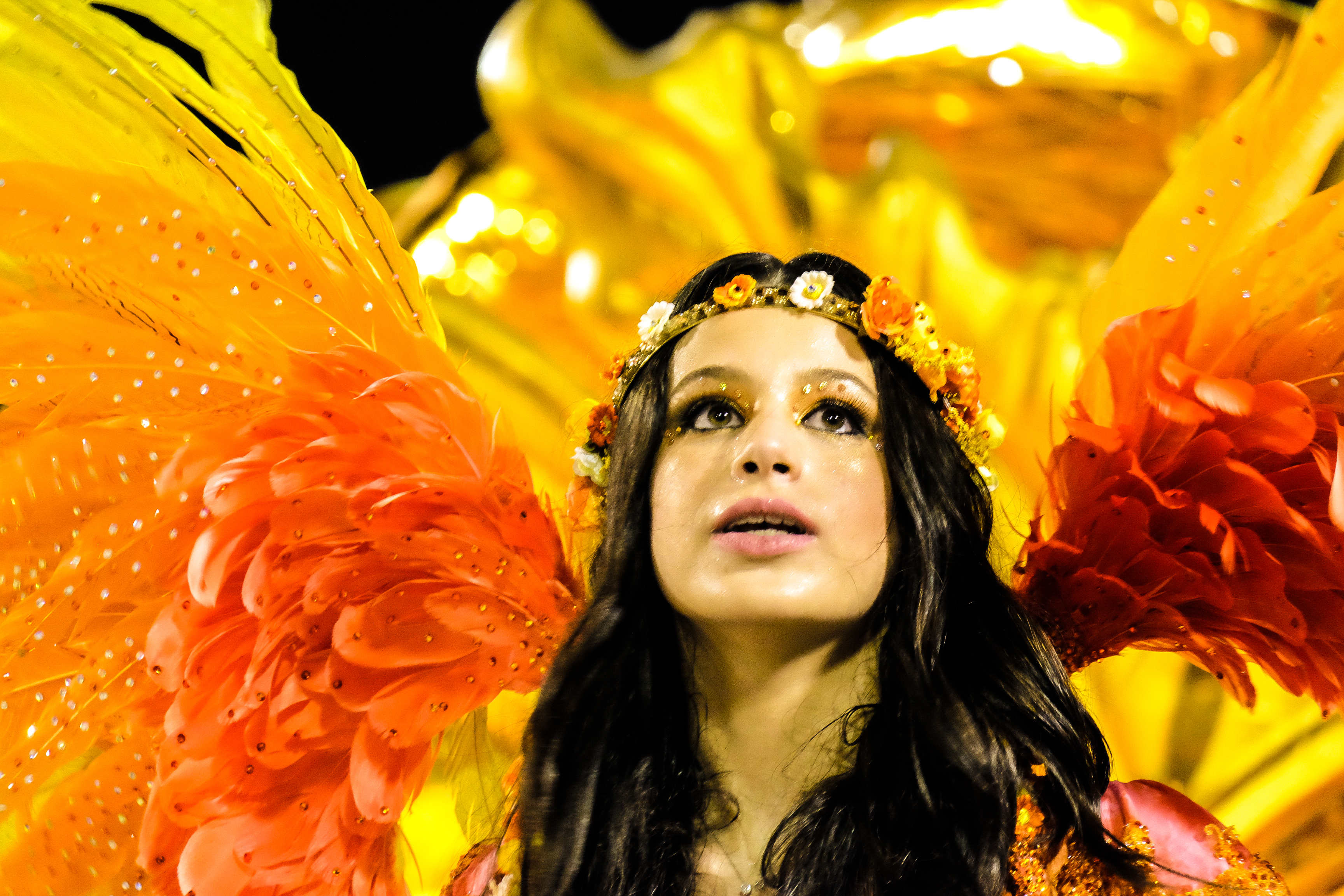 One of the most iconic symbols of South America, Carnival is the biggest and brashest party on the planet and a true once-in-a-lifetime experience. Where else would give rise to such a celebration but Brazil, a land of superlatives where the utterly infectious joie-de-vivre of the people, like the enormous country itself, can only be described as larger than life.
Carnival has become synonymous with Rio, and it's here that the celebrations are at their most indulgent and spectacular, with elaborate tropical costumes and gargantuan floats rolling through the Sambadrome in an explosion of colour and joy.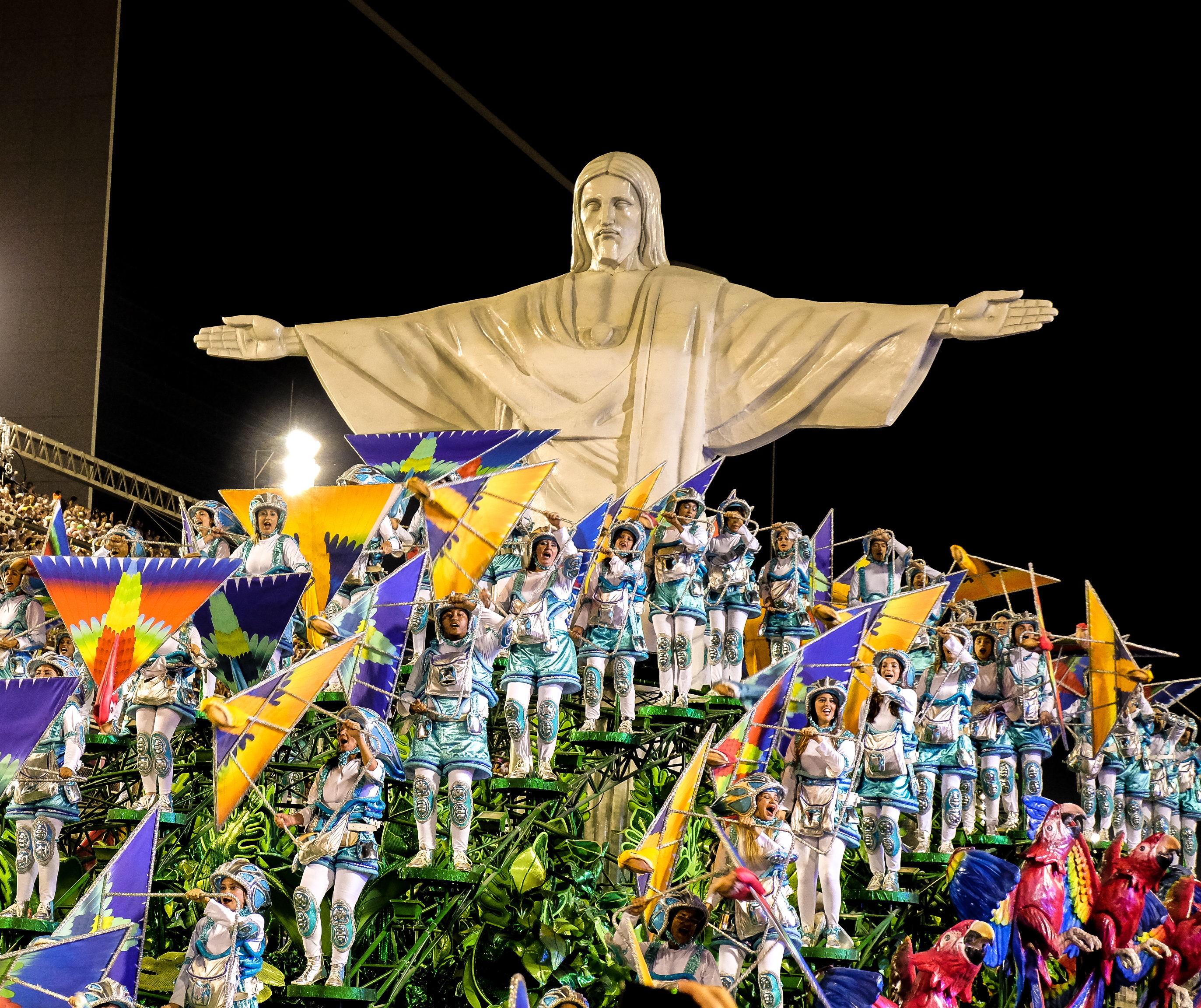 However, the celebrations go on all over Brazil, with each region giving their own individual spin to the festival. For a street party charged with Afro-Brazilian rhythms, spontaneity and irrepressible musical energy, Carnival in Salvador is an exciting alternative to Rio.
Meanwhile, the dual celebrations of neighbouring Recife and Olinda have an inclusive atmosphere where anyone can take part in the parades that flow through the beautiful cobbled streets in a party known as the 'Carnaval do Povo' - the People's Carnival.
Visit Rio's statue of Christ the Redeemer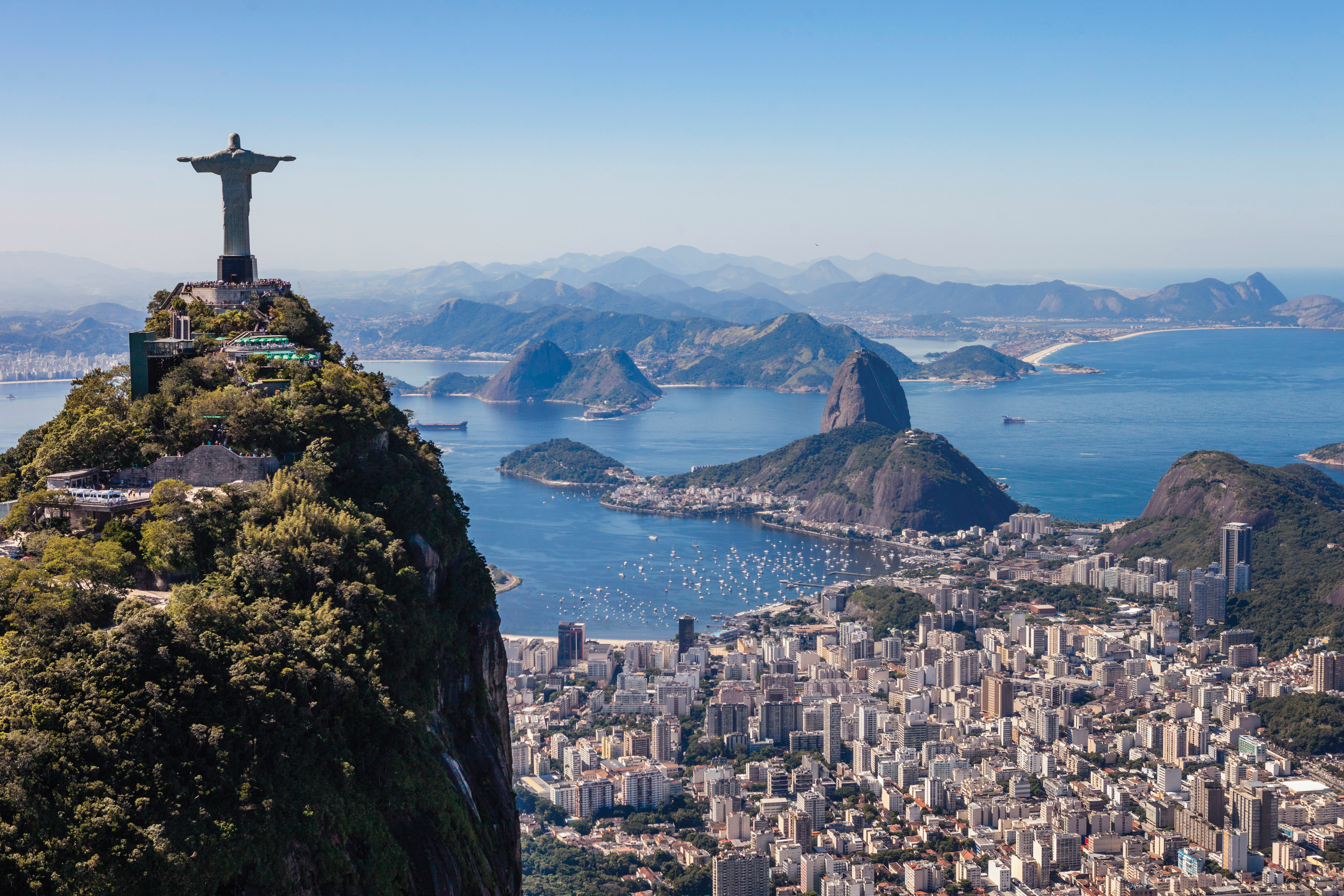 Looming over Rio like a watchful guardian, the statue of Christ the Redeemer is one of the most recognisable and evocative icons of Latin America. But it's the views that steal the scene: from the statue's vantage point atop Corcovado mountain, a heavenly panorama stretches out in all directions, revealing the voluptuous contours of the bay's monolithic granite peaks.
You can ascend the jungle-clad mountain on the impossibly steep cog railway or beat the queues by ascending most of the way in a minibus, taxi or open-top jeep. The journey to the top is spectacular from start to finish as you view up close the succulent tropical fruits and flowers that line the railway track and the sinuous road.
Rio walking tour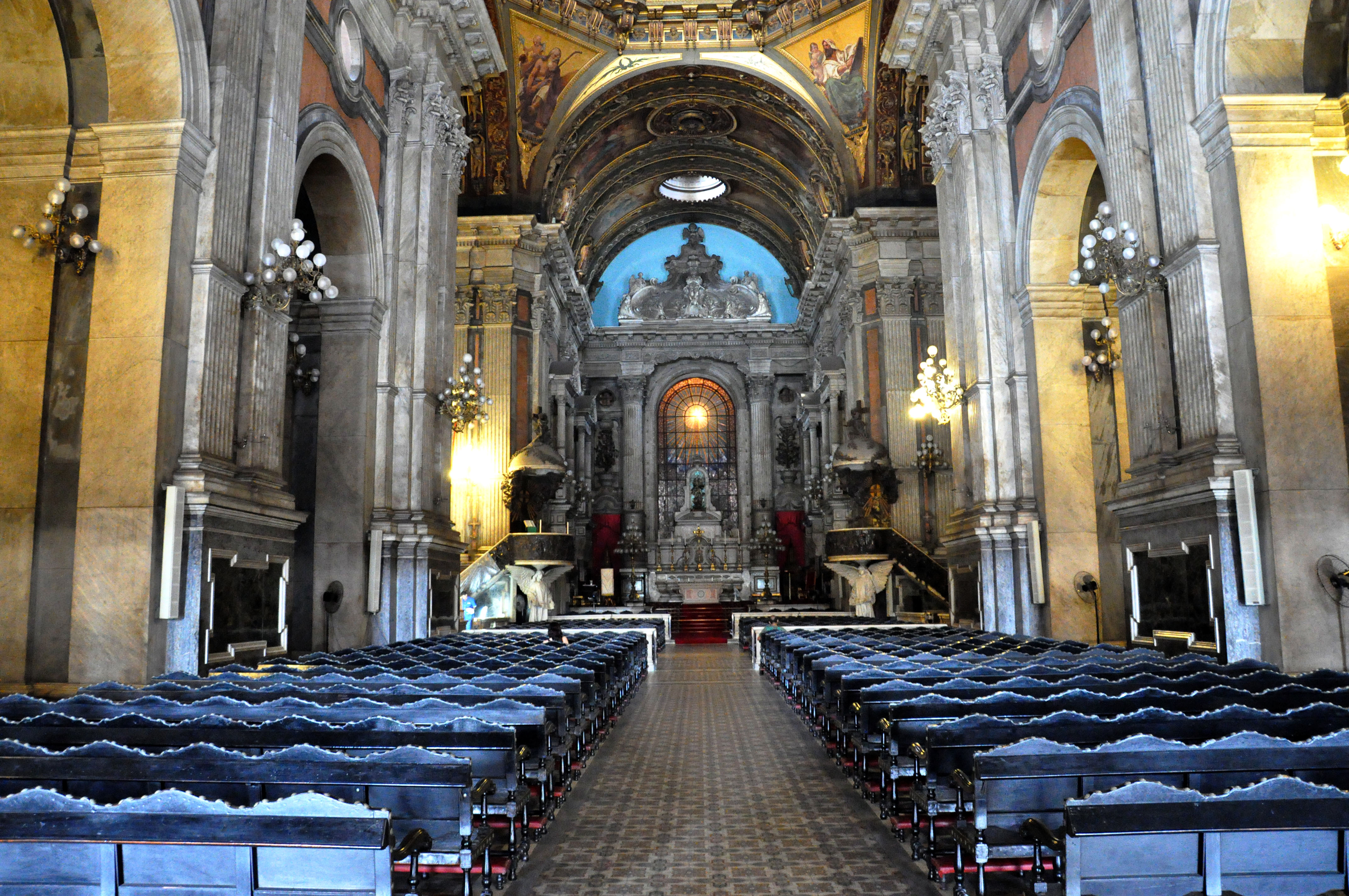 Think of Rio and beaches usually spring to mind, but look beyond Copacabana and you'll find there's a surprisingly vibrant, eclectic historic centre within Guanabara Bay. Santa Teresa - perched above the city with narrow lanes lined with the crumbling mansions of its original wealthy inhabitants is an arty, atmospheric place, with Portuguese-style botecas (bars) and walls festooned with graffiti and street art. Here you will have a panoramic view over Rio before descending alongside the famous Arcos de Lapa aqueduct which now carries the city's refurbished old wooden trams.
Stroll around the centre, viewing the 215 tiled steps of the Escadaria Selarón, constructed in the colours of the Brazilian flag using tiles from around the world and which connect Santa Teresa with Lapa's colonial-era theatres, churches and ornate, ochre-painted townhouses.
Beyond, you'll see how Rio's downtown area is a honeycomb of evocative colonial streets, gradually being spruced up and filled with open-air literary cafes and atmospheric little bars. Cinelandia hosts the Municipal Theatre with its gilded eagle, the National Library and Fine Arts Museum as well as a host of pavement restaurants where office workers wind down after work. This is all in contrast to the busy Avenida Chile and the concrete Brutalist-style Cathedral, built in 1979 in the shape of an upturned flower-pot.
A visit away from the beaches of the modern Zona Sul hotels and beaches helps you to gain a completely new perspective of this ever-evolving metropolis.
Discover Bahia's blue caves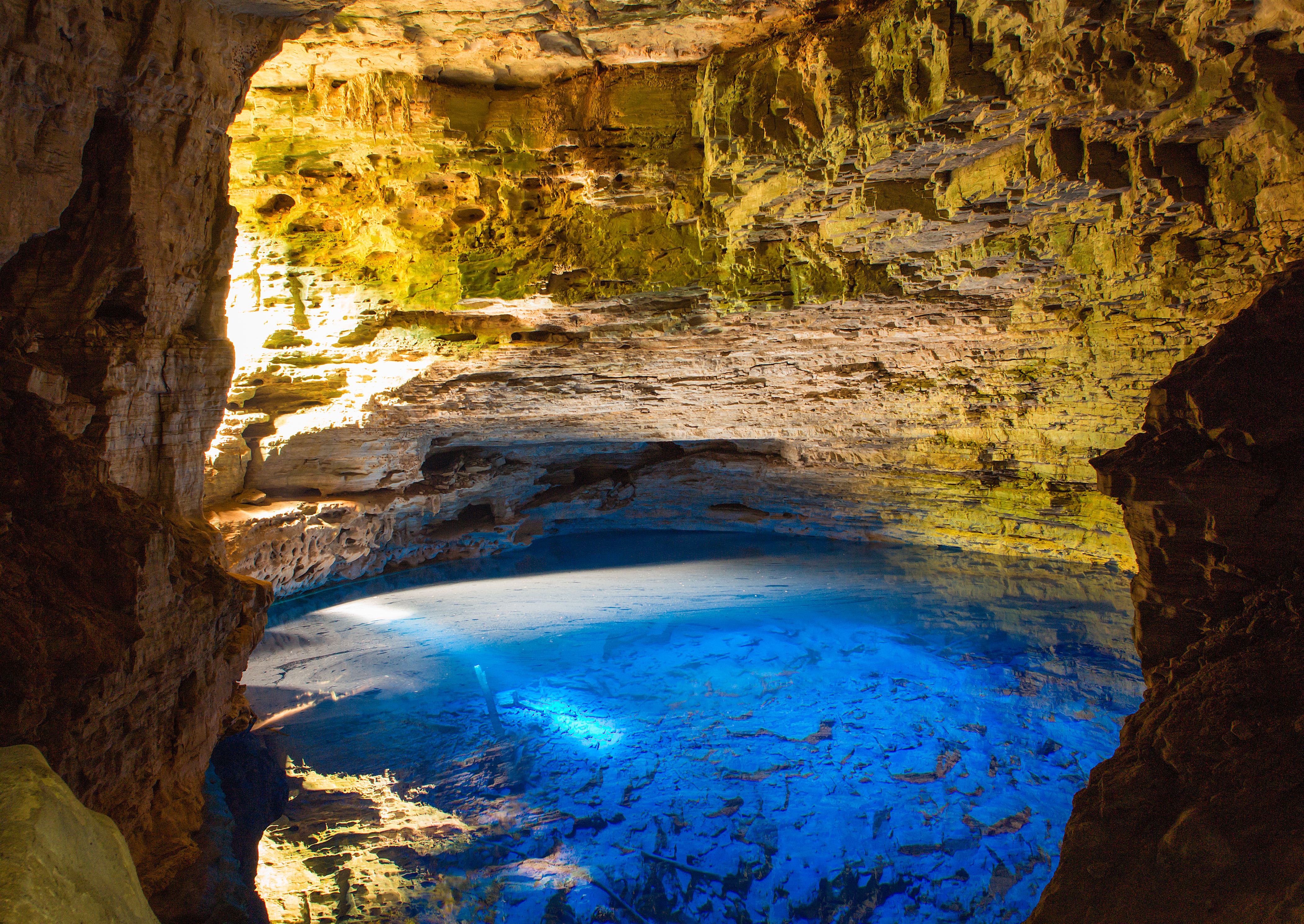 There are over 130 mapped caves in the area close to Lençois in Bahia's Chapada Diamantina, northeast Brazil, many as yet unexplored. This may be the most extensive underground water system in the world. In conjunction with the caves, you'll find streams of gemstone clarity leading to holes where the pervading limestone has dissolved and the resulting space filled with bright turquoise blue water, the white-ish rock reflecting the sky and sunlight between the months of May and September – so tempting for a dip on a hot day. The caves and pools are defined by weird rock formations, giving the landscape an almost extra-terrestrial aspect. You'll need a guide to visit the most impressive caves, as some are complex mazes inside and are hidden by forests from the outside.
The most-photographed pools are those at Poço Encantado (Enchanted Grotto) and Poço Azul (Blue Grotto) in the remote east of the Chapada Diamantina.  Swimming is allowed at Poço Azul, and there are limits to the number of daily visitors. Nearby is a medley of tiny settlements that resemble a miniature Lençois of a generation ago before its discovery by adventurous travellers.
Historic Salvador walking tour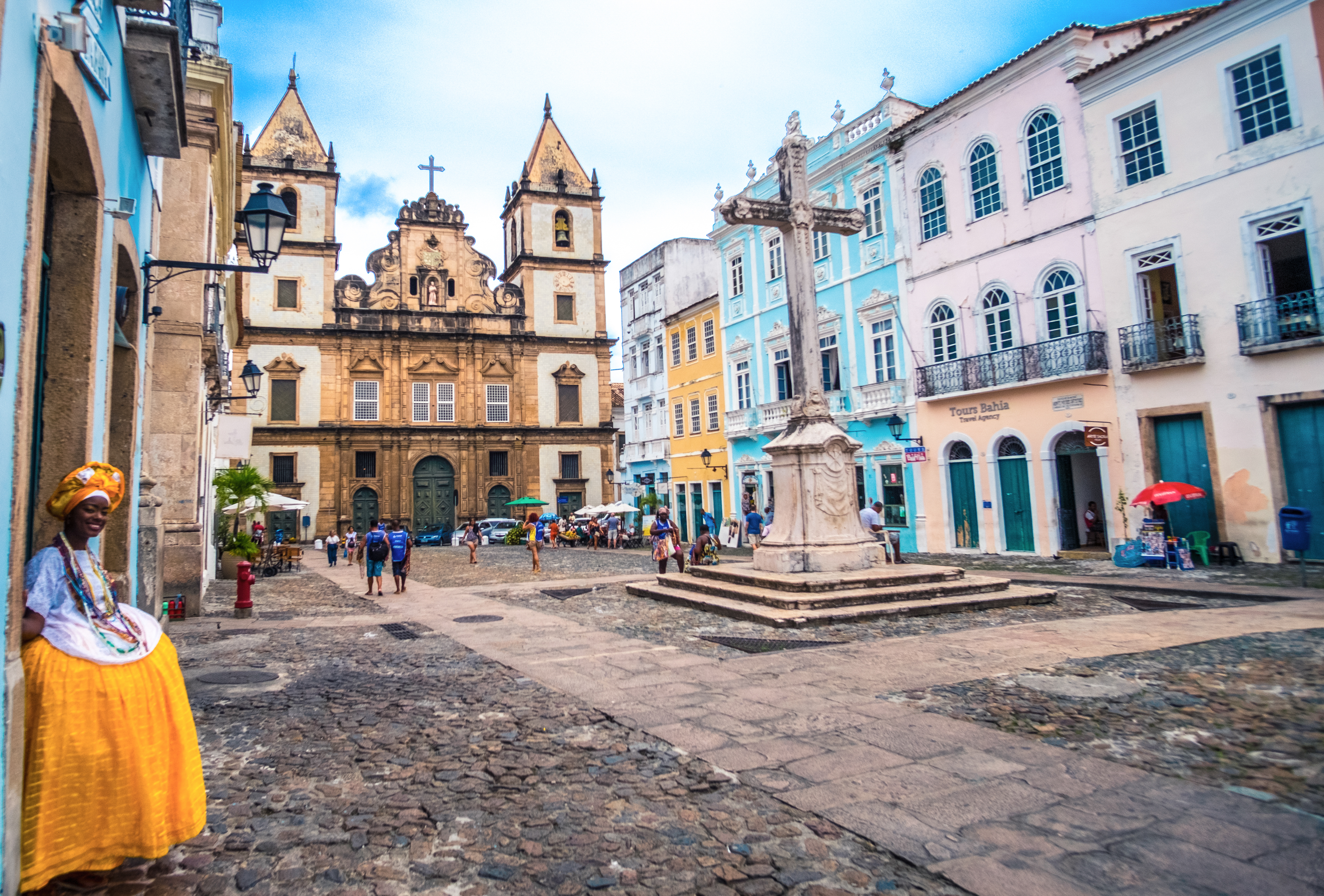 A compact core of staggering architectural riches makes Salvador an ideal city to explore on foot. The Portuguese built the country's first colonial capital here and their pastel-hued masterpiece was arguably never exceeded in Brazil. Once the site of slavers' markets, the cobblestone squares of the historic centre now resound with vibrant African drumming and capoeira displays.
Our half-day walking tour wanders along wonderfully preserved historic streets and squares including the famed Pelourinho, which takes its name from the whipping post that once stood at its centre. Once you've had your fill of elegant churches and restored mansions, you'll descend the Lacerda elevator – one of the symbols of Salvador – to the lively Modelo market to see the contrast between the Upper City and Lower City areas.
See the views from Sugar Loaf Mountain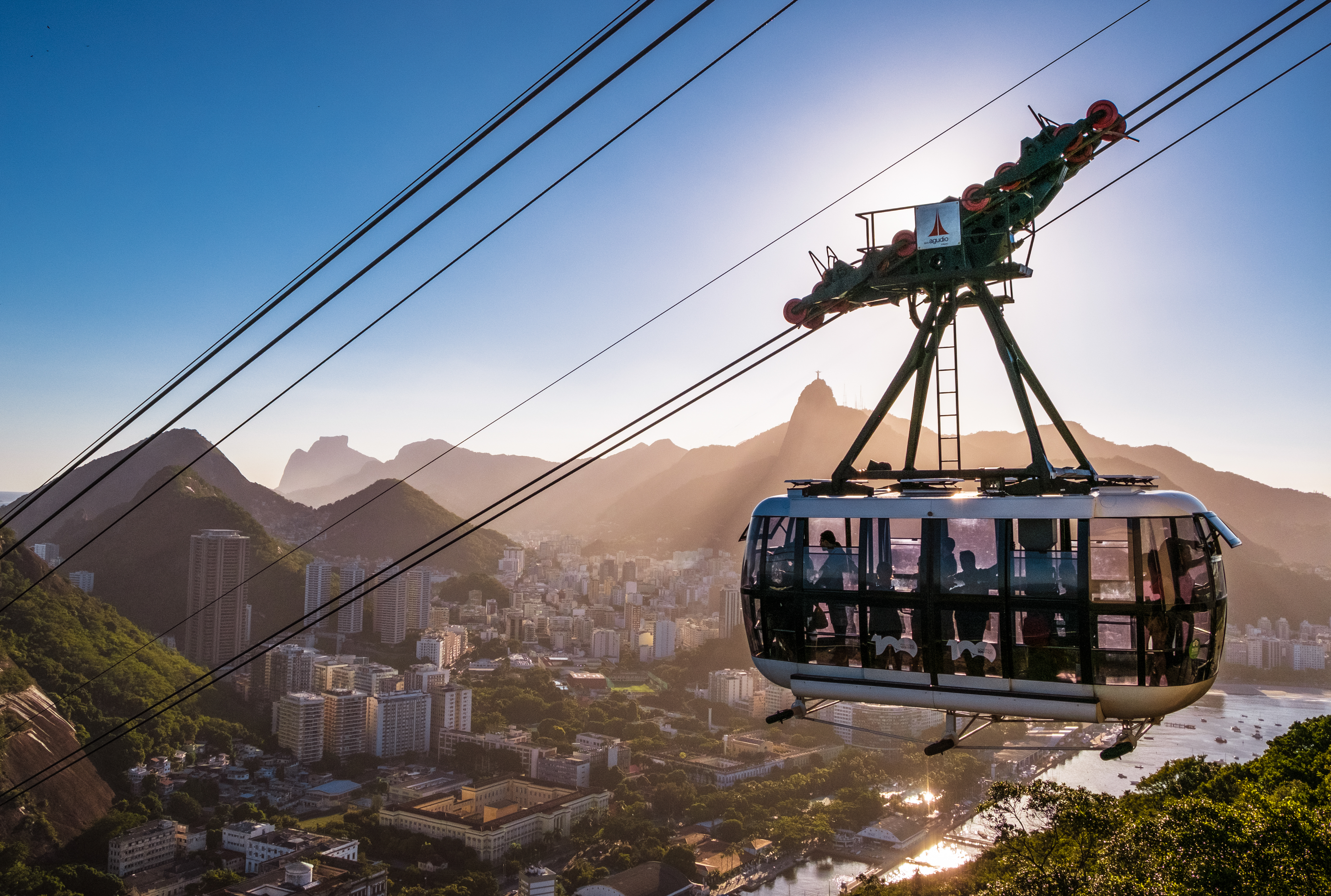 Of course, the best-known and most popular way of ascending the twin peaks of the Sugar Loaf is to take the two-station cable car from the arty little district of Urca which clings to the mountain's skirts. You can reach the sea-level station by taxi, public bus or with us on a guided tour by minibus or open-top jeep, taking in other city highlights en route.
You can choose to climb a shady path through woods from sea level to the top of the first mountain and continue by cable car or do that in reverse.
Alternatively, climb the whole way on foot aided by an English-speaking guide and all necessary equipment. The ascent is challenging but doesn't require technical expertise or climbing experience, so if you're relatively fit and healthy there's nothing to stop you.
A rocky path leads most of the way up, but you'll need to climb 25m of sheer rock face using ropes and a harness. You'll feel you've truly earned the staggering views to be enjoyed from the top.
However you decide to ascend, we recommend the free nature walk through shady woodland around the base of the mountain. It is a guarded, well-prepared path and you will see a plethora of butterflies and tropical birds and maybe even small mammals scuttling through the undergrowth.
Tucano Amazon Cruise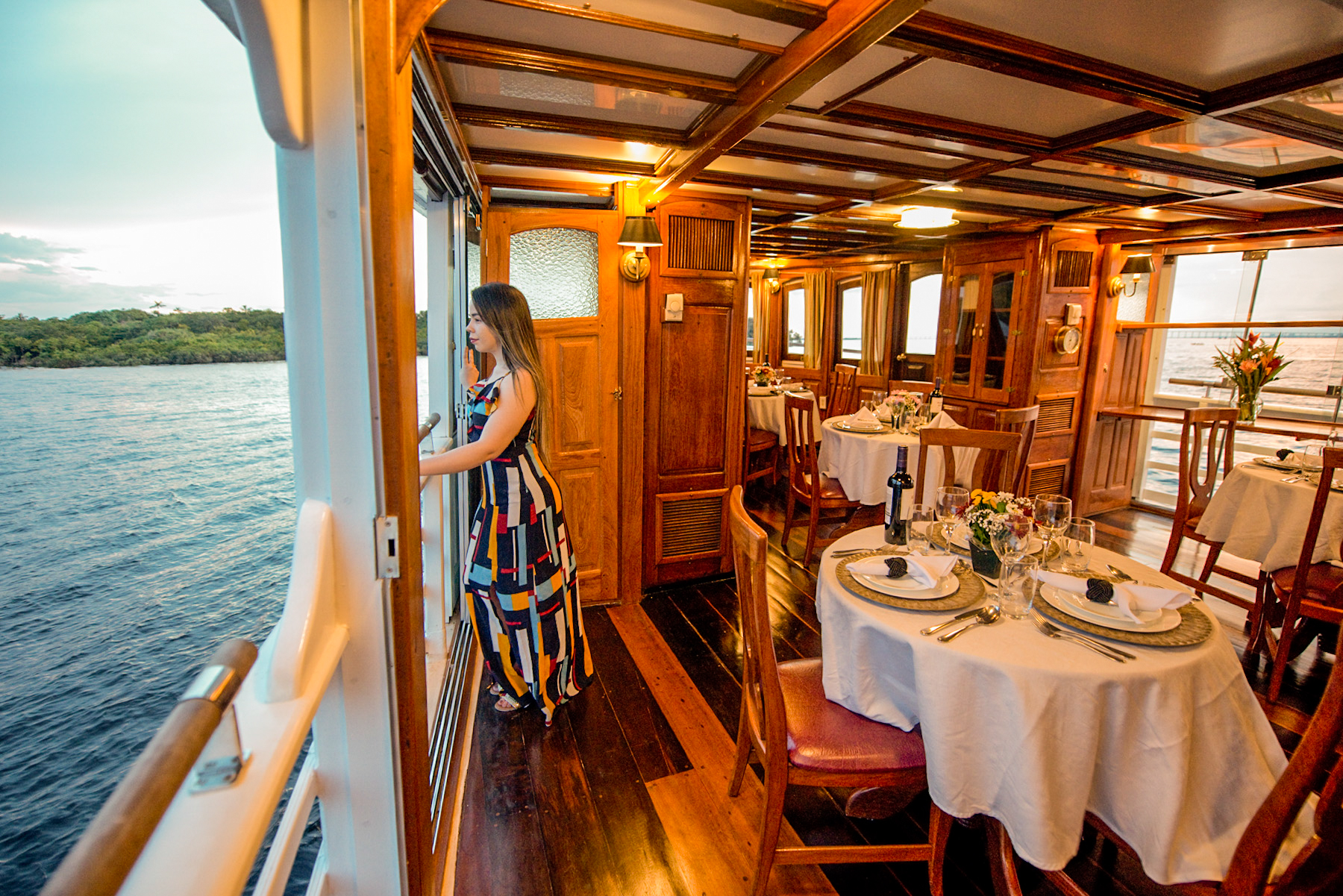 Absorb the sights and sounds of the jungle from the deck of this purpose-built river cruiser, with guided forays on foot or by canoe into the creeks and lagoons of Amazônia.
There is a marvellous nautical atmosphere aboard the wooden river boat, which was constructed locally by indigenous craftsmen and inspired by the traditional three-decked design of vessels that have navigated the Amazon for centuries. She was refreshed and upgraded in 2018.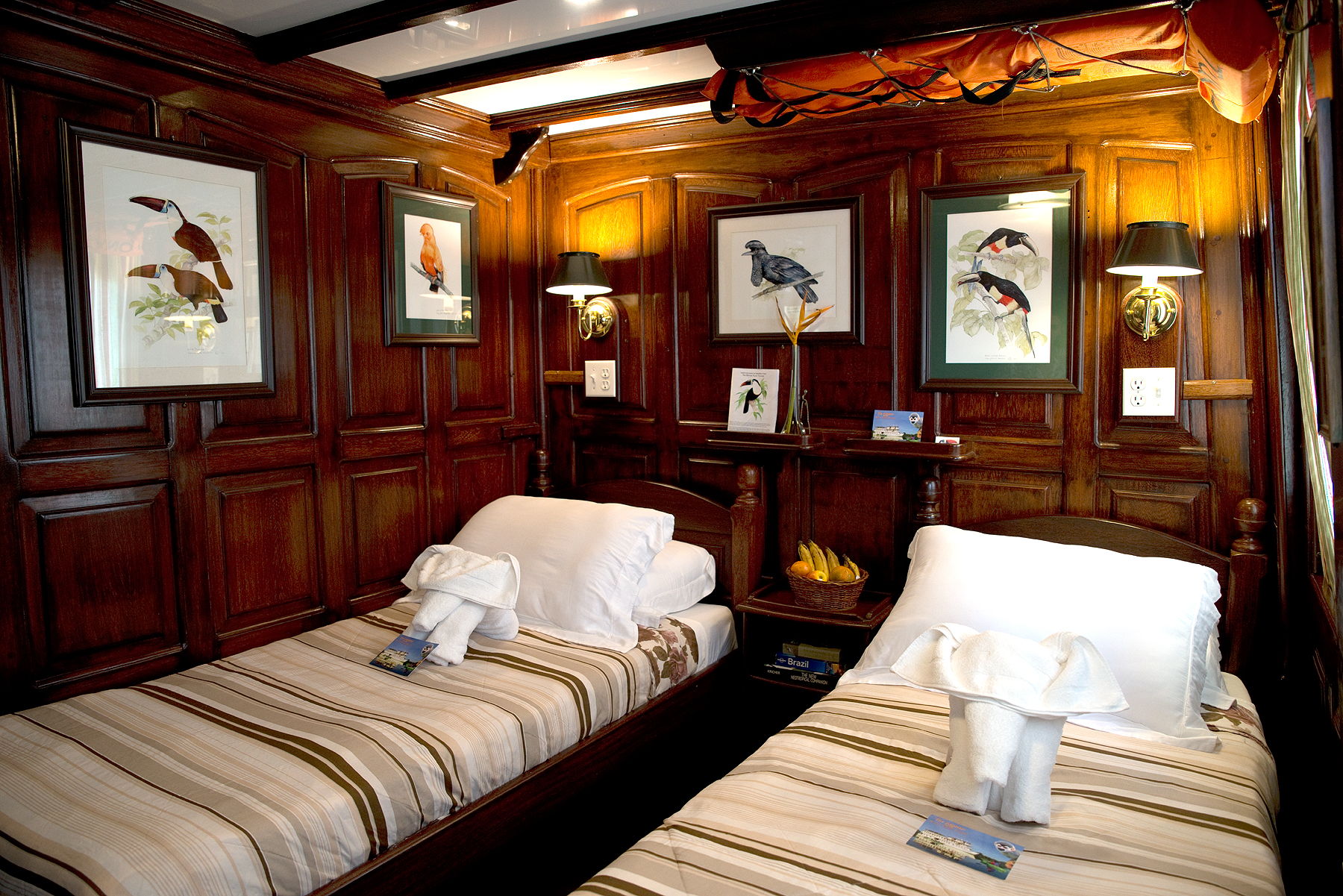 The attractive, polished wood-lined and air-conditioned cabins have comfortable twin bunks with crisp cotton sheets and duvets, private bathrooms with limited hot shower facilities, and large curtained windows opening to the outside world. There's a covered observation deck, where you can sip an aperitif and enjoy Technicolor sunsets, a library and a spacious dining room. Three full meals are prepared each day by an excellent local chef, making use of fresh ingredients from the region including river fish and tropical fruits.
Wildlife spotting in the Pantanal
Covering a swampy expanse of barely populated wilderness, the Pantanal of Mato Grosso is perhaps the best place in South America to see wildlife. On a variety of land and river excursions, tailored to the season and the conditions, you'll have the opportunity to track and observe animals in their undisturbed natural habitat, often easily visible thanks to the openness of the plains.
While staying in the Pantanal, you are highly likely to see plenty of capybaras, howler monkeys and caiman (particularly impressive on a night safari when a flash of the guide's torch on a lake will light up countless pairs of glowing prehistoric eyes). Giant anteaters, jabiru storks, toucans, deer, peccaries, coatis and giant otters are also common, while jaguars and tapirs may be sighted with luck.
Fly over the Iguazú Falls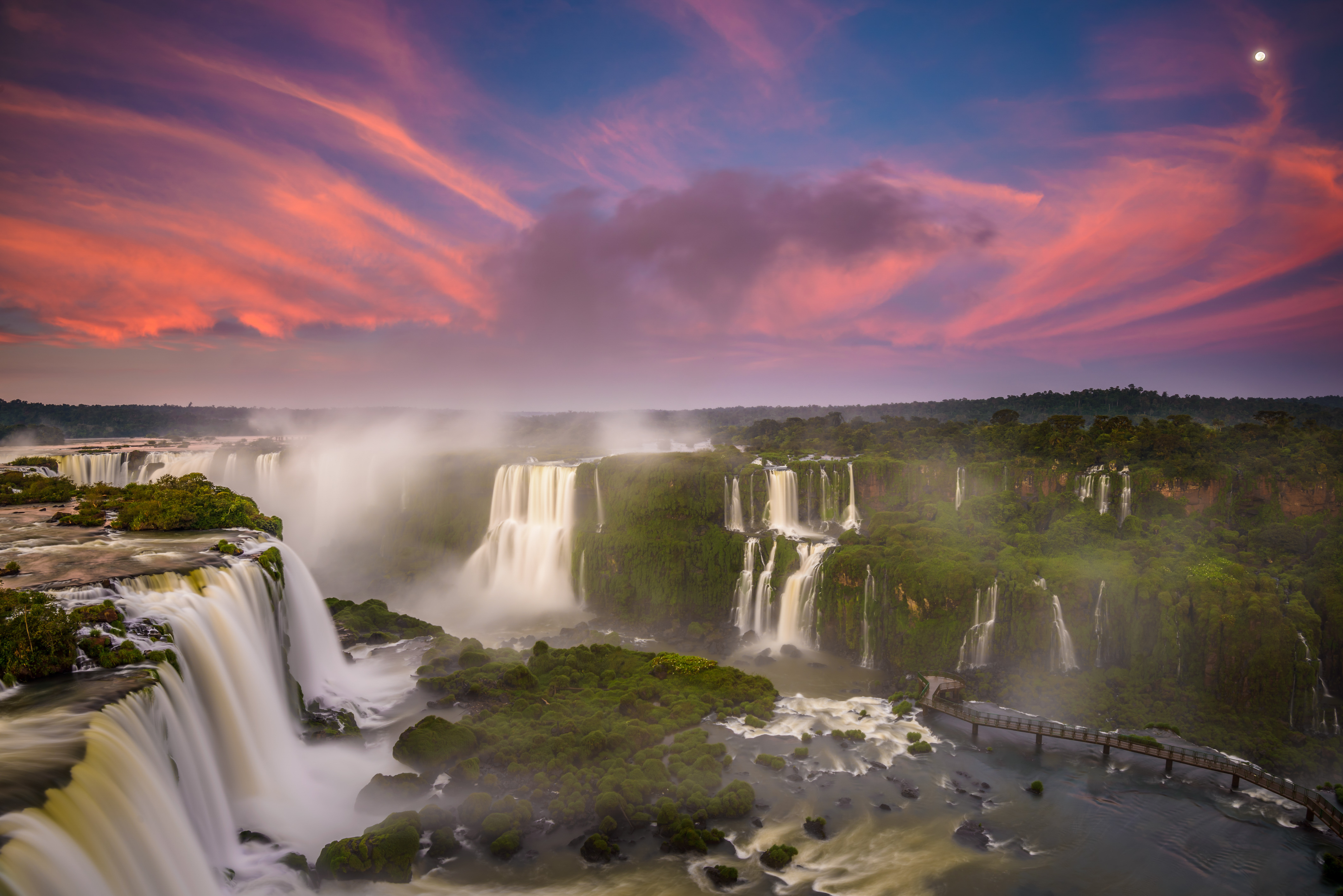 Iguazú Falls, when seen from the ground, offers an amazing perspective on this, one of the globe's most dynamic and spectacular natural phenomena. But since there are 275 separate falls tumbling over rainforest-shrouded granite cliffs, extending over 2.7km, at ground level you can't get a comprehensive impression of just how gargantuan the cataracts are. So why not take to the sky for a bird's eye perspective?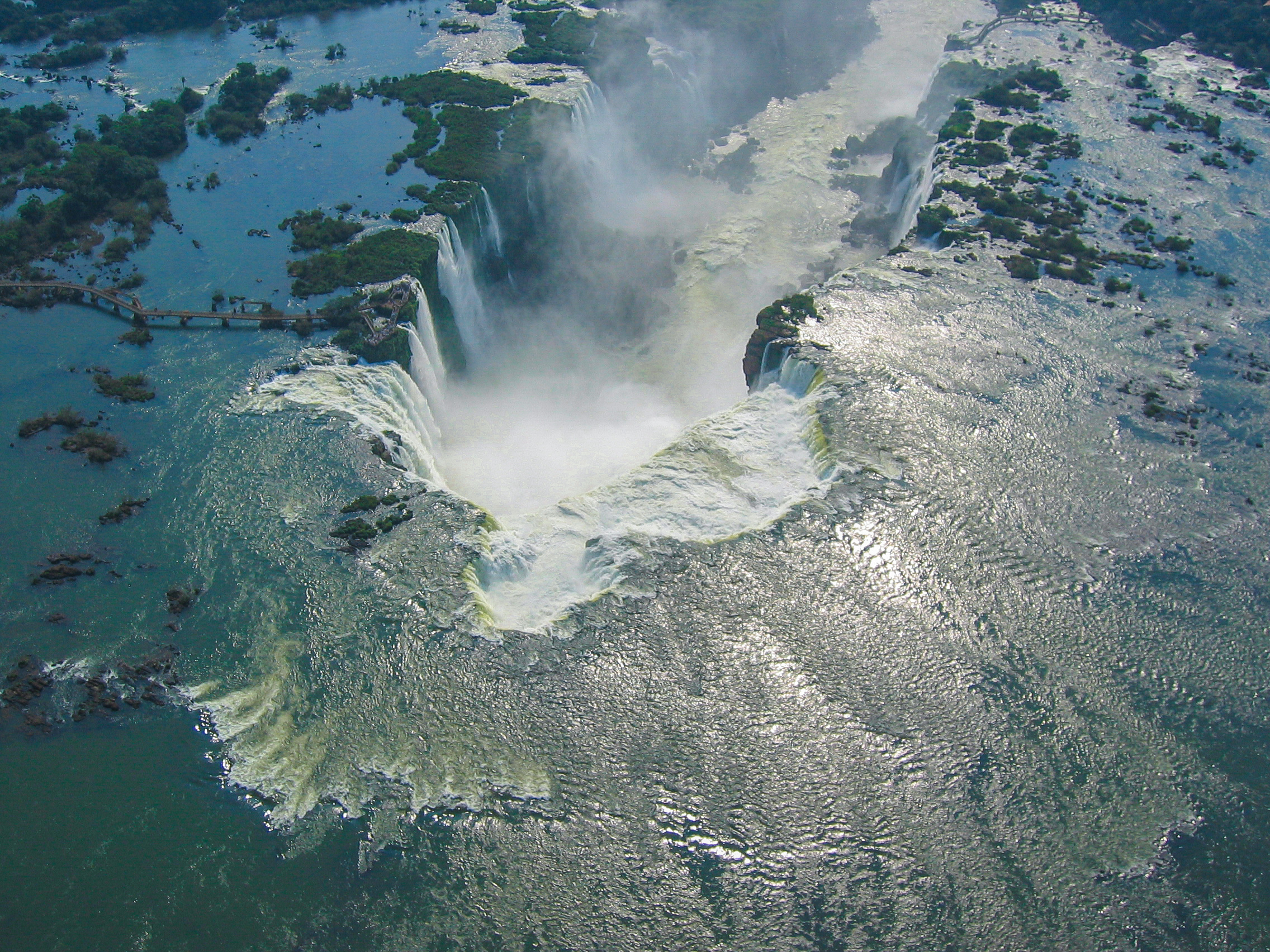 Hop into a helicopter for just ten minutes and prepare your mind to be blown by the sight of the foaming waters as they crash downwards in a vortex of power. You'll be able to appreciate their natural location in an untouched national park environment of tight tropical jungle and observe the tiny pinpricks of boats venturing to the water's edge while exotic birds wheel above.
Visit the Iguazu Bird Park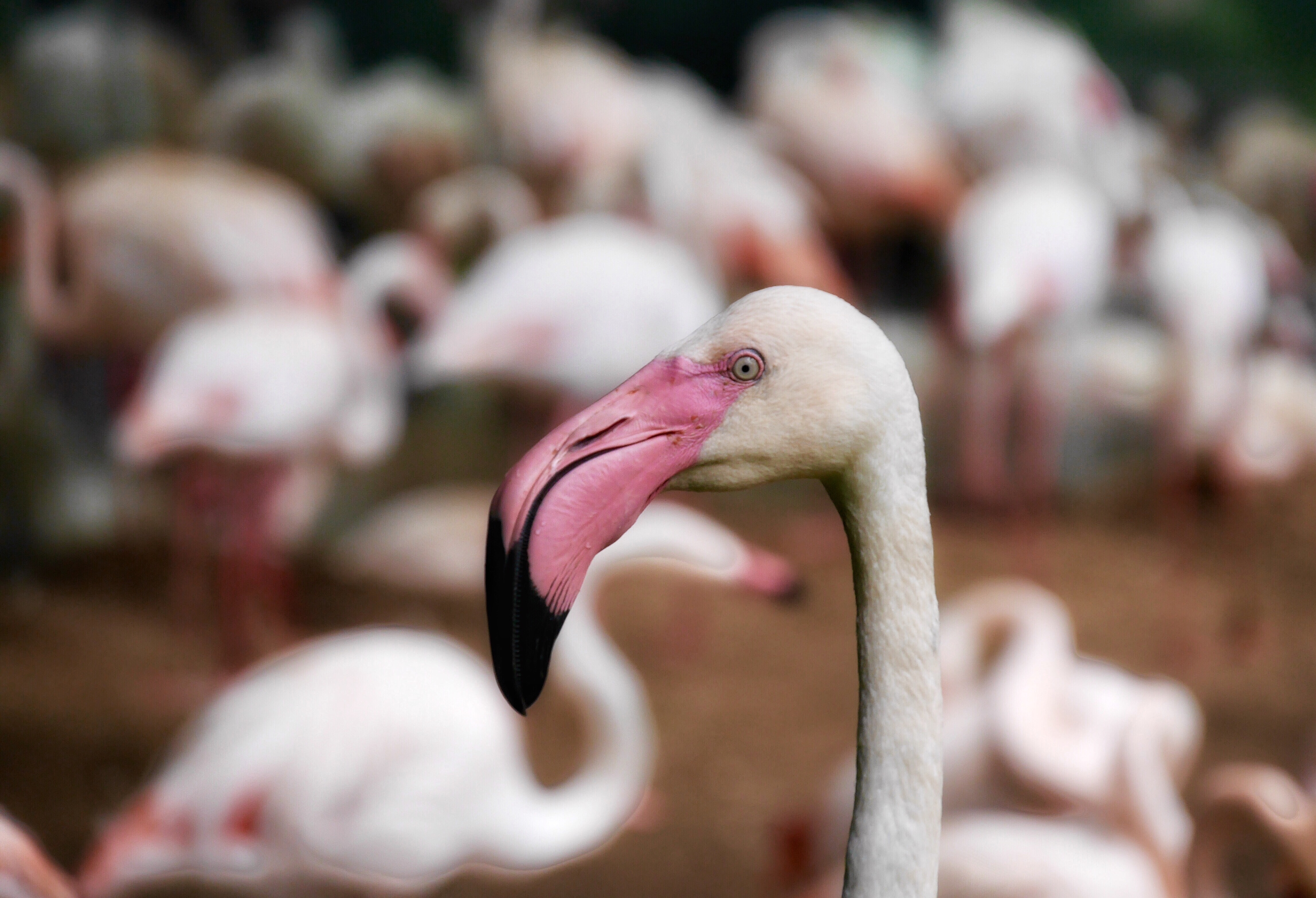 Don't miss the opportunity to get fully acquainted with Brazil's amazing birds at Foz do Iguaçu Bird Park, where huge aviaries mimic the wild conditions of a subtropical jungle. This commendable project is home to well over a thousand birds, including hundreds that have been rescued, in a beautiful natural environment. You'll get up close to a huge variety of birds, including some species you may spot from a distance whilst walking around the nearby national park.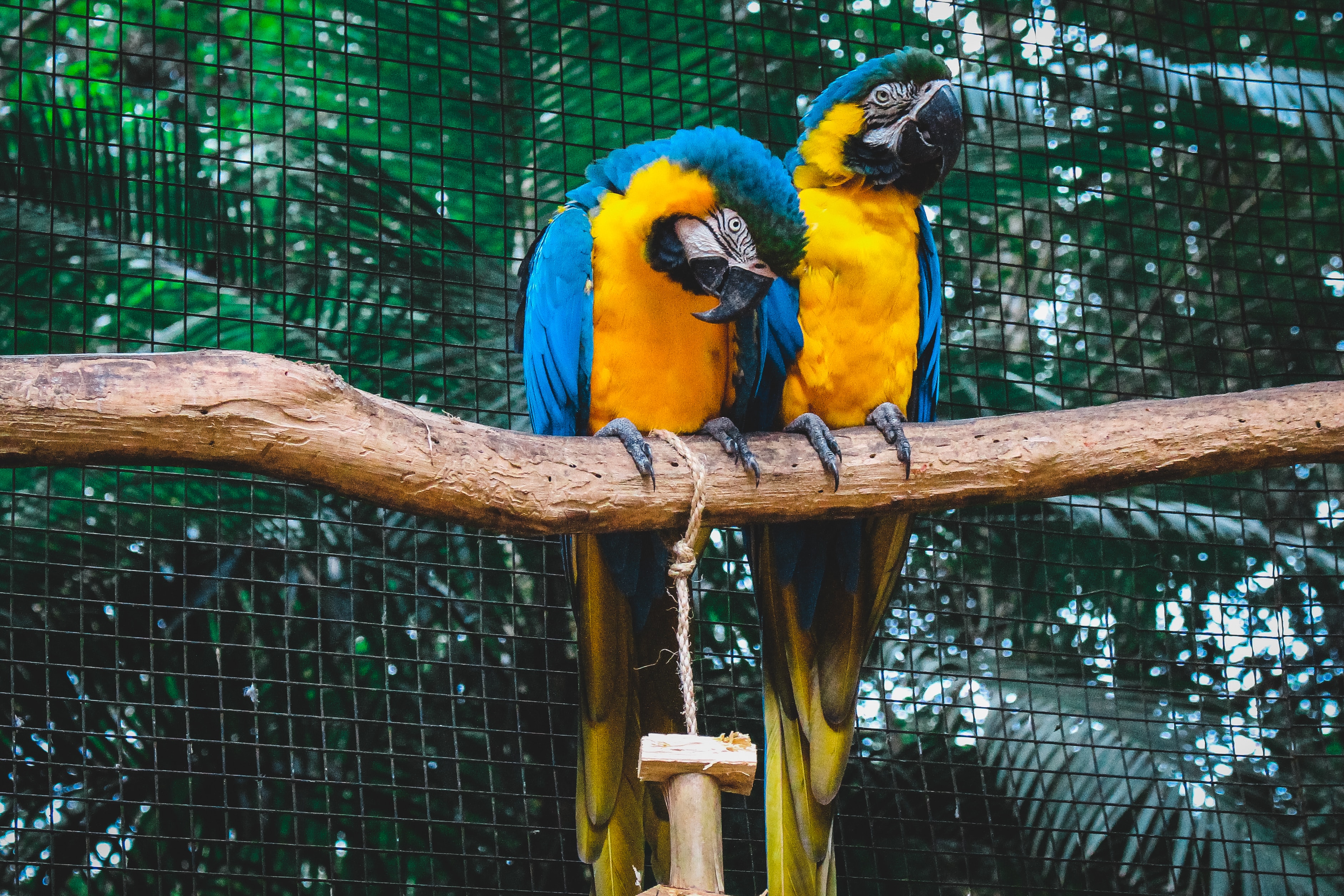 Strolling along walkways that wind their way between trees and lush foliage, you'll see many exotic birds you'll recognise – like parrots, toucans, emus and harpy eagles – as well as others you might not, like the curly-headed mutum and the striking urubu rei or king vulture.
Kids will particularly love the bird nursery where baby birds are raised and fledged.
Visit the Hyacinth Macaw Project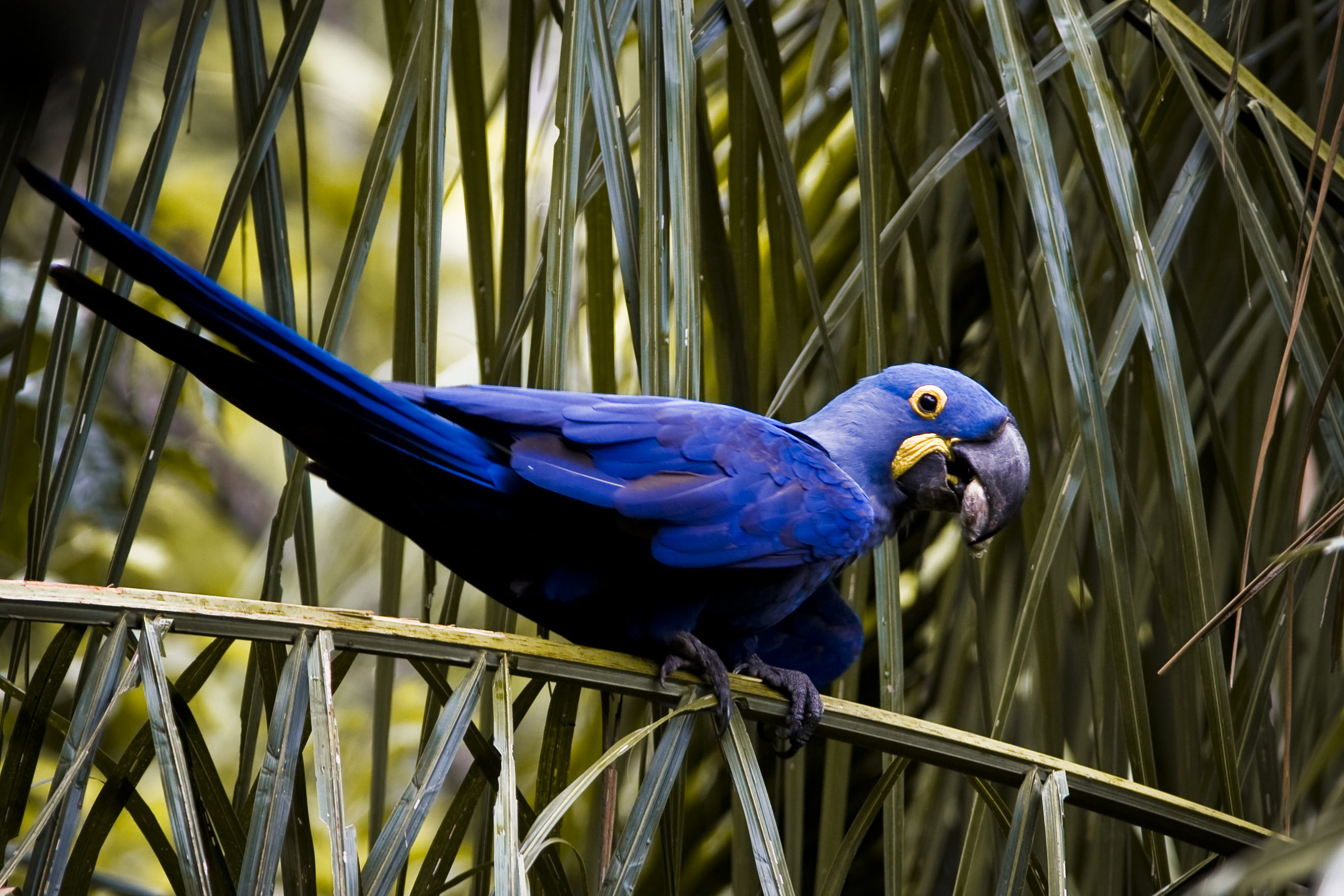 Few tropical bird species are more striking than the hyacinth macaw, the deep royal blue plumage and gold-rimmed eyes of which delight all who have the good fortune to observe them.  But this gorgeous creature is an endangered species. Since 1990 a conservation project has been at work in the Brazilian Pantanal, one of the bird's habitats, with the single-minded aim of conserving the existing bird communities and provoking the recuperation of its numbers. In addition to studying the hyacinth macaw's biology, reproduction and interaction with its habitat, investigating scientists at the project are also investigating the behaviour of other species, such as red macaws and toucans, to see if they can increase the understanding of what helps them to thrive. All this is being accomplished in the context of conservation in the Pantanal as a whole, so that the environment is protected for all endemic species.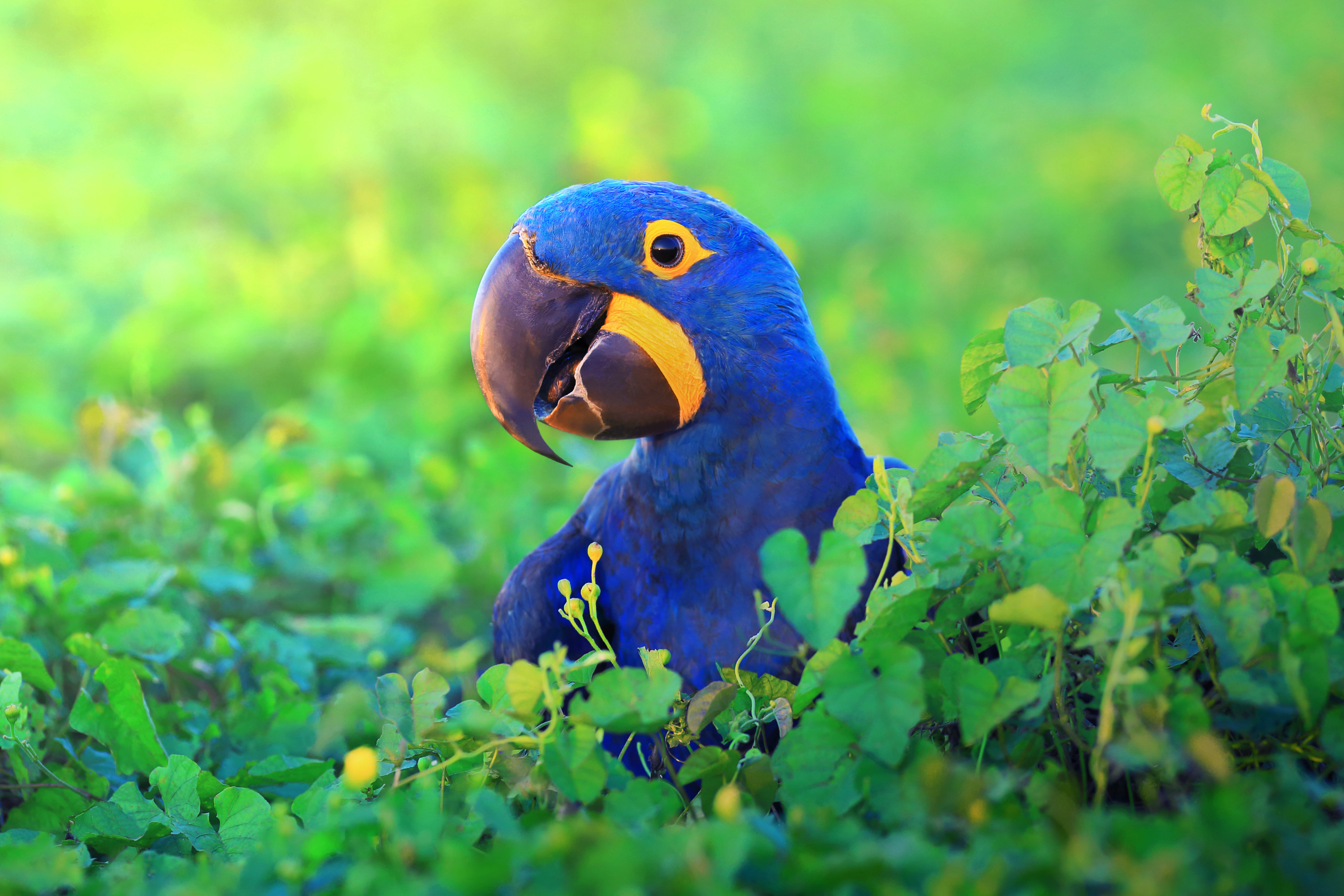 The macaw project, which has the World Wildlife Fund as one of its patrons, has its base and laboratories at the Pantanal's Refugio Ecologico Caiman, where there is a visitor's centre. On a visit there you will be able to admire the bird up close, learn about the history of the species, how it has suffered from acquisition by humans who covet it for its exquisite plumage, and how existing pairs are now being monitored and encouraged to reproduce.
Explore Rio de Janeiro's Botanical Gardens
Bringing together plant species from across Brazil's diverse territory, the Botanical Gardens in Rio make an enchanting escape from the city. Immense imperial palms soar on either side of wide boulevards beside ponds of giant Amazonian water lilies, while vine-covered pavilions and colonial-era fountains perfectly complement the irrepressible greenery. There is also plenty of fauna to spot among the flora – marmosets are numerous and there is a huge variety of bird life, including toucans.
Tailor-made holidays
Flexible, custom-made holidays to Latin America created to match your exact requirements: our tailor-made itineraries are as unique as the clients for whom they are designed.
Design my trip
Papagaio
Your edit for Latin American inspiration
Our exciting range of articles on Latin America explore everything from iconic destinations and lesser-known cultural gems to delicious traditional recipes. You'll also find exclusive travel tips, first-hand client reviews and the chance to get your personal questions answered by our travel experts.
View Extraordinary Inspiration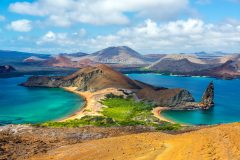 Meet our team
Real Latin american experts
Millie Davies - Travel Expert

Having caught the travel bug as a child, Millie has travelled all over Latin America before making her home in Buenos Aires for 3 years.

Ben Line - Travel Expert

Ben fell in love with Latin America on a six month backpacking trip from Colombia to Mexico in 1995. Since then he has explored most of South America, including living in Peru for a year. He is now Head of Sales.

Chris Rendell-Dunn - Travel Expert

Anglo-Peruvian Chris grew up in Lima and spent much of his adult life in between London and Cusco as a tour leader, before settling permanently in our London-based Tailor-made and Group Tours sales team.

Charlotte Daubeney - Travel Expert

Charlotte's fascination with Latin America began with a family holiday to Belize. She went on to study Spanish in school and at university before spending a year living in Santiago, Chile.

Hannah Donaldson - Travel Expert

Having spent part of her childhood in Colombia and worked in Brazil and Costa Rica, Hannah's ties to Latin America run deep. Hannah is a much valued Travel Expert in our Tailor-made Holidays and Group Tours sales team.

Paul Winrow-Giffin - Travel Expert

After graduating in Computer Science, Paul spent seven months travelling from Colombia to Argentina and came home hooked on Latin America.