Definitely an uncruise
13 May 2019

Hmm, I thought to myself when I was given the opportunity to travel on a cruise along the remote tropical coastlines of Costa Rica and Panama and through the Panama Canal. Am I really a cruise sort of person? Aren't they all about wallowing in ships' facilities with short hops on shore somewhere? A bit superficial?
Well, I was aware of course the difference between an expedition cruise and a conventional cruise, having had the good fortune of travelling on the former to the Galápagos Islands and the South Atlantic. No dancing girls, rather guides with plenty of expertise with regards to the destination. But Uncruise is an American company. Surely glitz and glamour will take precedence over informality and information?
I should have known from the name: Uncruise - it shouts out that they are offering the antipathy of a regular cruise. From day one, it's all about sociability and flexibility, for the duration it is totally lacking in pretension. The emphasis on this voyage is on visiting places only accessible by sea, on exploring the natural wilderness of tropical Central America; on discovering isolated communities. The watchword is adventure: but this is soft adventure, excursions are graded according to guests own perceptions of their capabilities (no patronising assessments by the staff) and none are really strenuous or demanding. You clamber along wild shorelines, snorkel and kayak, hardly working up a sweat, but at the end of the day you have the satisfaction of knowing you have experienced something in a remote location that few others have had the privilege of doing.
The ship, Safari Voyager, is small enough for you to get to know everyone during the course of the cruise (around 50-70 guests) and very well designed and comfortable, with spacious cabins and plenty of deck space. But it still has a nautical feel, rather than being like a hotel on the waves. We were a friendly gang, mostly low-key Americans of the outdoorsy type; solo travellers were soon absorbed into the bosom of the family. There's no seating plan for the (truly delicious) meals, so we could choose one day to sit and chat to a Texan rancher and oil man and the next with an East Coast lawyer or retiree from California, or one of a smattering of Europeans. People you'd probably never run into anywhere else in life.
Thus relaxing into a holiday atmosphere, we were keen to set off on our explorations. The half dozen or so guides, all Costa Ricans or Panamanians, are all so enthusiastic about their specialisations: natural history, water sports, biology, bird watching, photography, anthropology. We had landings morning and most afternoons, and travelled by night. Imagine the joy of waking up anchored off a white sand beach fanned by palms straight out of a holiday advert. And then being whisked off in a skiff to snorkel in warm, limpid waters among shoals of impossibly vivid exotic fish and lumbering sea turtles. Lunch on the beach, then a hike along a rocky shoreline to a frigate bird nesting area, inquisitive capuchin monkeys shadowing your progress, toucans and parakeets flitting above, deer watching from afar. Back to the ship for cocktails. What's not to love?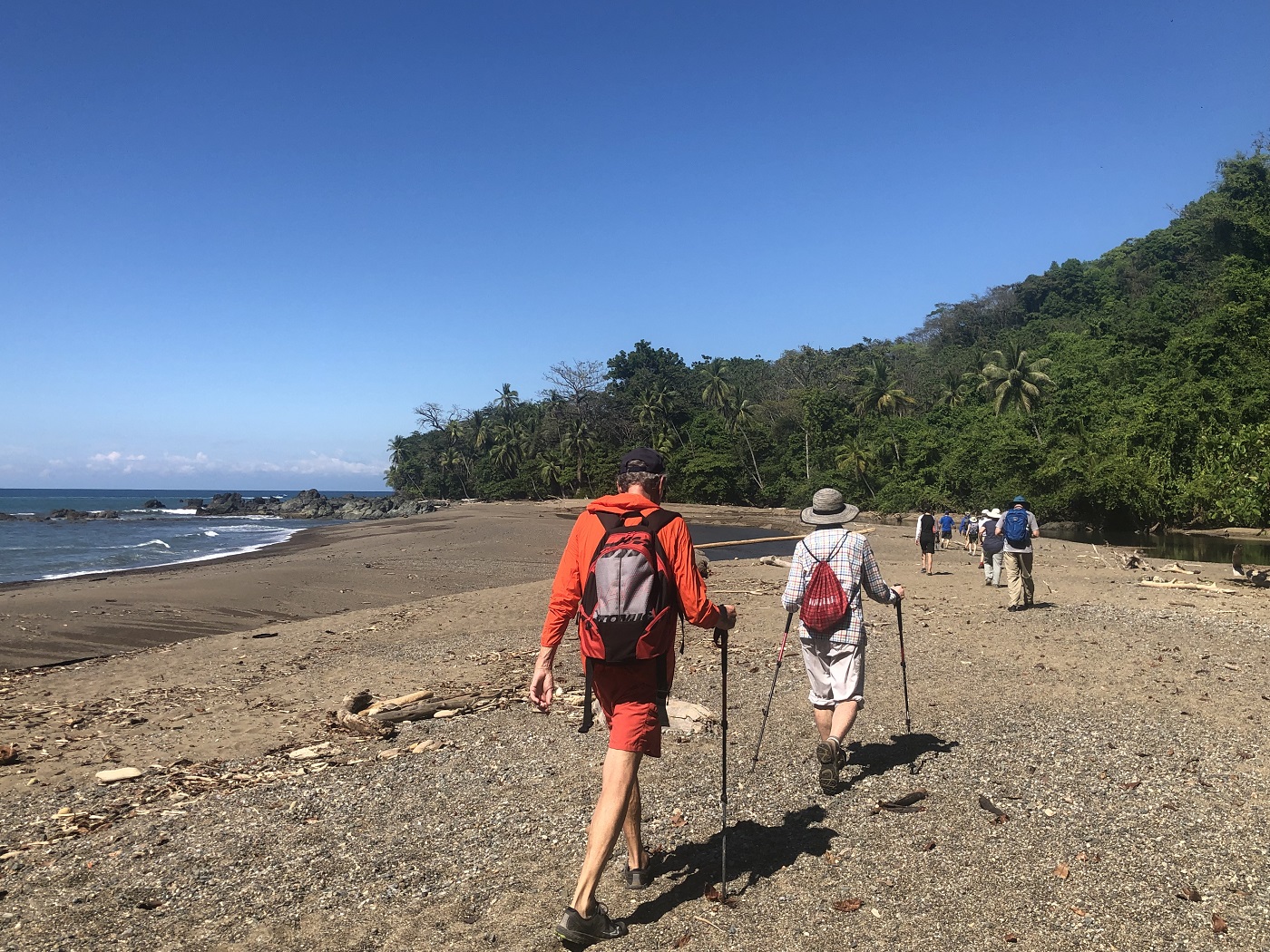 Finally we traversed the Panama Canal by night, an extraordinary, almost surreal experience, marvelling at the feat of engineering, up and down through massive locks, gazing at humungous container ships dwarfing our own.
None of us wanted it to end. Which is why so many Uncruise guests come back time and time again to experience the different itineraries. Baja California anyone?
Travel on board the Safari Voyager on our Expedition cruise: Costa Rica, Panama and the Canal holiday.
Tailor-made holidays
Flexible, custom-made holidays to Latin America created to match your exact requirements: our tailor-made itineraries are as unique as the clients for whom they are designed.
Design my trip