Celebrating Christmas in South America
21 December 2016

Hugo Lesser is an Anglo-South American living in Salta in north west Argentina and is the founder of Estados, which sells beautiful Argentine leather goods. Here he shares how people across South America celebrate Christmas.
The first and probably most significant difference between Christmas in South America and in Europe and North America is the season it happens in: throughout South America, it's hot at Christmas time. This changes everything. Christmas jumpers, roaring fires, and roast food are out, and sun cream, flip flops, and barbecues are more likely to be in.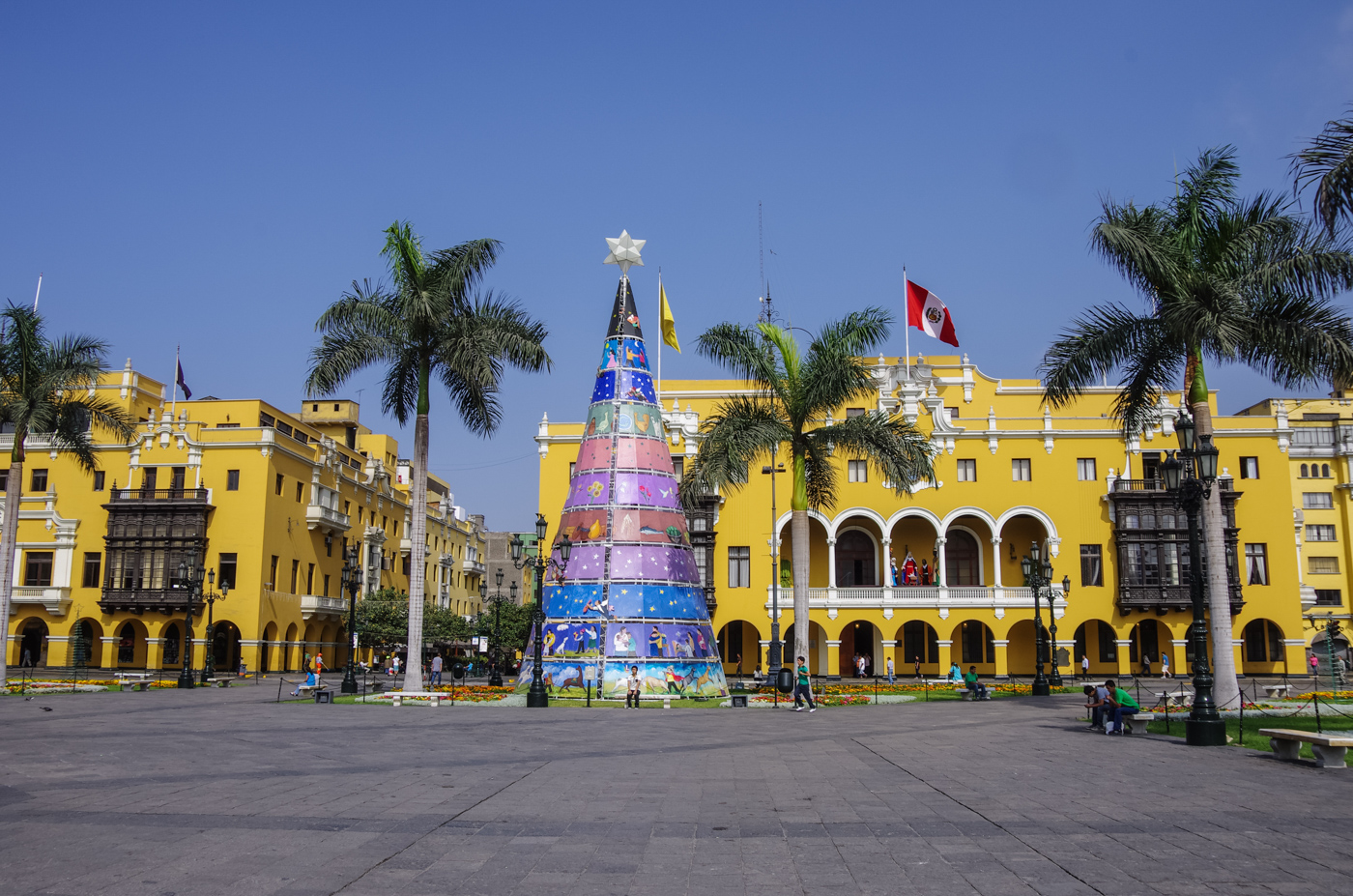 This doesn't stop fake snow putting in an appearance throughout the continent, particularly in shops and shopping centres, typically sprayed over plastic Christmas trees. This is just one of many ways that South America's historical European connections and North America's cultural influence are very much in evidence at Christmas.
Another major difference, again relating to South America's European colonial past, is that Christmas is primarily still a religious rather than commercial festival. This is particularly noticeable in the absence of the long, commercially driven build-up we see particularly in the UK and the States. Nativity scenes are ubiquitous in almost all churches as well as many town centres. In the Andean countries these often include llamas, rather than (or alongside) sheep, and the shepherds and three kings may well be dressed in colourful Andean clothes. Throughout South America though, Christmas is focussed on the traditional twelve days of Christmas, rather than starting months earlier and more or less wrapping up (pun intended) on Boxing Day.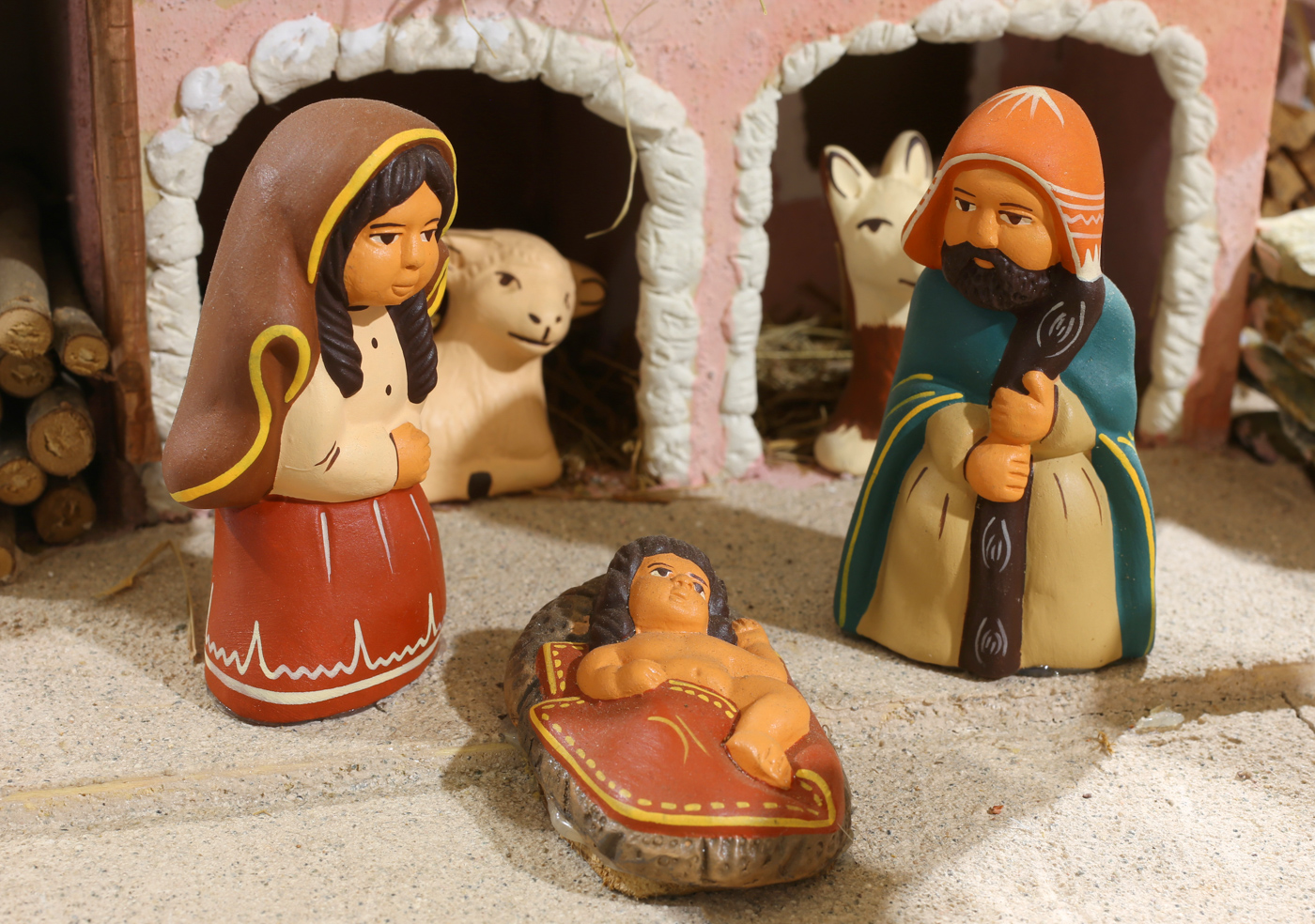 Father Christmas is a relative newcomer to South American Christmas, a cultural import from North America. Previously, children would receive presents from the three kings on 6th December, the feast of the Epiphany. Nowadays, lucky South American children often get presents from both. In Chile, Father Christmas is said to come in through the window, which is left ajar so he can get in, rather than down the chimney, as, if there is one (and in many houses there isn't), he wouldn't fit. Makes sense, really.
Like in continental Europe, Christmas in South America is celebrated on Christmas Eve. It typically starts with Mass, either at midnight or earlier, followed by a feast with extended family. Foods vary depending on where you are, but often include pork and/or beef. Children stay up late with the rest of the family, falling asleep on sofas and chairs after they have opened their presents. In Argentina, people often drink apple cider at Christmas, and at midnight, as in Colombia, they set off fireworks and Chinese lanterns in their gardens. In Bolivia meanwhile, people set off firecrackers at midnight instead, and eat a soup called Picana which contains chicken meat, beef, corn and spices, and eat Turrón, nougat made from honey, sugar, egg white and almonds.
In Ecuador, children write to Baby Jesus asking for presents, instead of Father Christmas, a great example of a European tradition adapted to fit a local South American culture.
In Brazil, the typical nativity play is called 'The Shepherds' and it includes a whole gang of shepherds and shepherdesses, as well a subplot involving a dastardly gypsy that tries to kidnap Jesus.
In Venezuela meanwhile, Christmas songs called 'Aguinaldos' are sung throughout advent, played on guitars and accompanied by a small drum.
In general though, while there are many local variations and customs, the fundamentals remain the same, in terms of a traditional European Christmas at any rate. Church, gifts, and a family get-together and feast are at the heart of the celebration, and while the hot weather seems strange to start with for those used to mid-winter, and the plastic Christmas trees sprayed with fake snow bonkers, it doesn't take long at all to start appreciating the warm, relaxed Christmas. So much so in fact, that for many it's hard to go back.
Tailor-made holidays
Flexible, custom-made holidays to Latin America created to match your exact requirements: our tailor-made itineraries are as unique as the clients for whom they are designed.
Design my trip