In the footsteps of Che Guevara
28 September 2015
Yes, I admit it: in the politically turbulent late 1960s, I was one of those teenagers who had the iconic, soulful and utterly romantic poster of Che Guevara stuck on my bedroom wall, alongside a moody pic of the Walker Brothers. It wasn't just the hormones: I was genuinely inspired by the Argentine revolutionary's altruistic exploits in Cuba and latterly Bolivia. But it is one thing to dream about taking the place of his revolutionary comrade Tania, another to imagine that I would ever walk in the Great Man's footsteps. I have already visited Che's mausoleum in Cuba, where his body is now laid to rest. But now I am one of I presume few enthusiasts also to have visited the mausoleum in Bolivia, where he was buried for some years before being transported back to his spiritual home on the Caribbean island.
Many Bolivians nowadays, living the socialist dream under President Evo Morales, are far more enthusiastic about and reverential of Che than they were when he was fighting there, and a Che Guevara Trail was established in 2004 to allow "pilgrims" to retrace the movements of his armed band over 815km of wilderness territory in eastern Bolivia, along little-used, unmade roads.
Following his revolutionary achievements alongside Fidel Castro in Cuba, and rather less successful endeavours in the Congo, Che and a small band of fellow rebels moved into the region east of Santa Cruz with a view to fomenting revolution there. They were met with dismal failure, not having appreciated that the economic circumstances of the Bolivian peasantry was not as dire as in Cuba, or that no Bolivian proud of his heritage would want to be told what to do by an Argentinian. In 1967 Che was captured and killed in a schoolhouse in La Higuera, an isolated and otherwise undistinguished village surrounded by rugged mountains, and his body was put on display in the (nearby) town of Vallegrande. Subsequently he was buried unceremoniously at the edge of the modern airfield, but in 1997 his remains were discovered and placed in a grand mausoleum alongside his comrades prior to transportation to Cuba.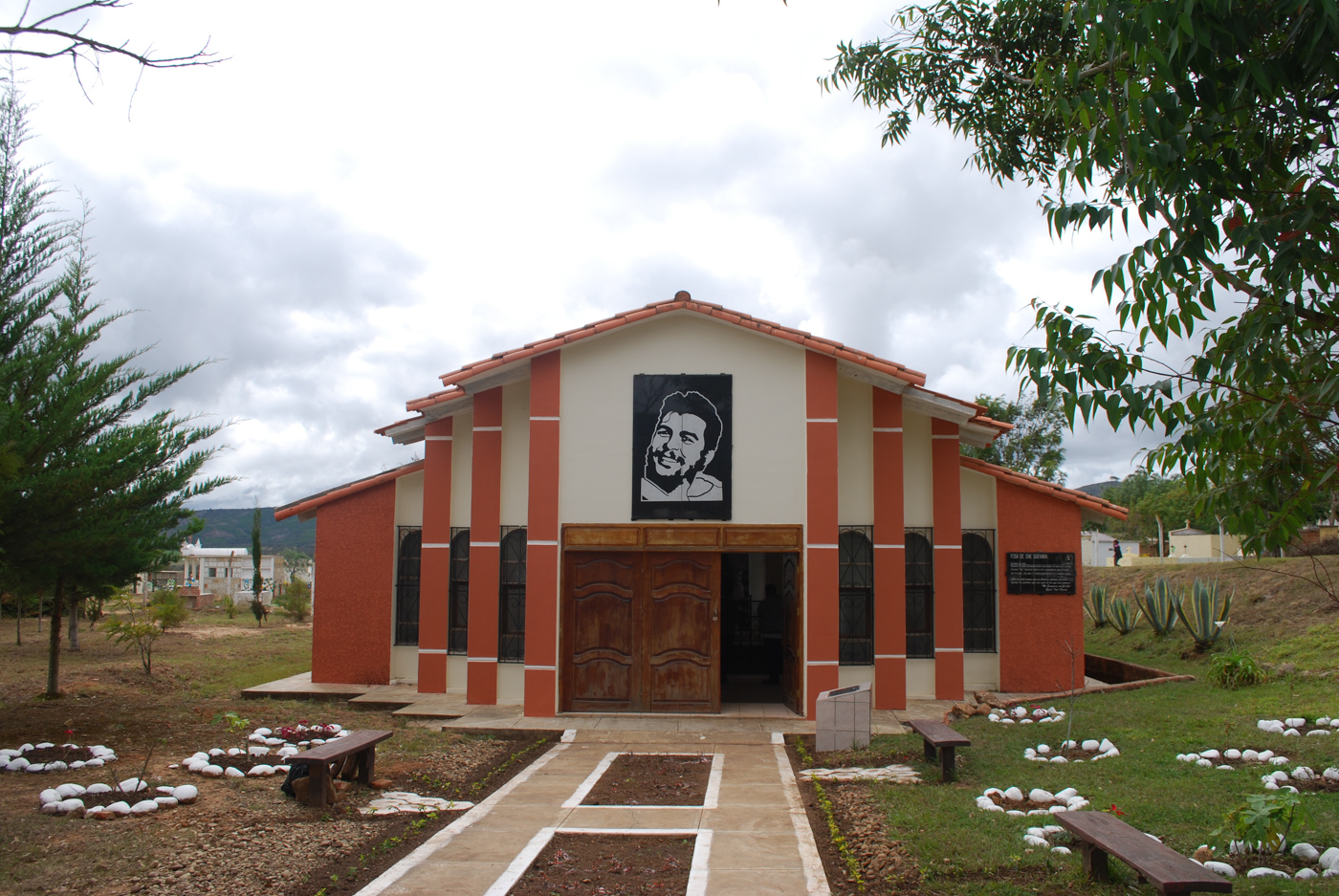 The section of the trail - called the Ruta del Che- from Santa Cruz to Vallegrande and on to La Higuera is now a popular route among Che fans of all ages and nationalities who gather on important anniversaries to make the journey. Outside these strategic dates few people make the trip, which involves hours travelling along unmade roads, albeit through spectacular wilderness mountain landscapes. Certainly when I went, there was hardly anyone there, and upon arrival at La Higuera it wasn't easy to find anyone to show me around - most of the village inhabitants were out in their fields. The village itself, however, is draped in murals, statues and memorabilia of the Great Man. In the schoolhouse where he met his end you see the chair he was supposedly sitting on when shot, photographs, letters and items of clothing, all pertaining to his armed campaign. The tourism potential though hasn't really caught on: there are a few T-shirts emblazoned with his image on sale, but most of the few hostels offering accommodation and the rustic restaurants were closed.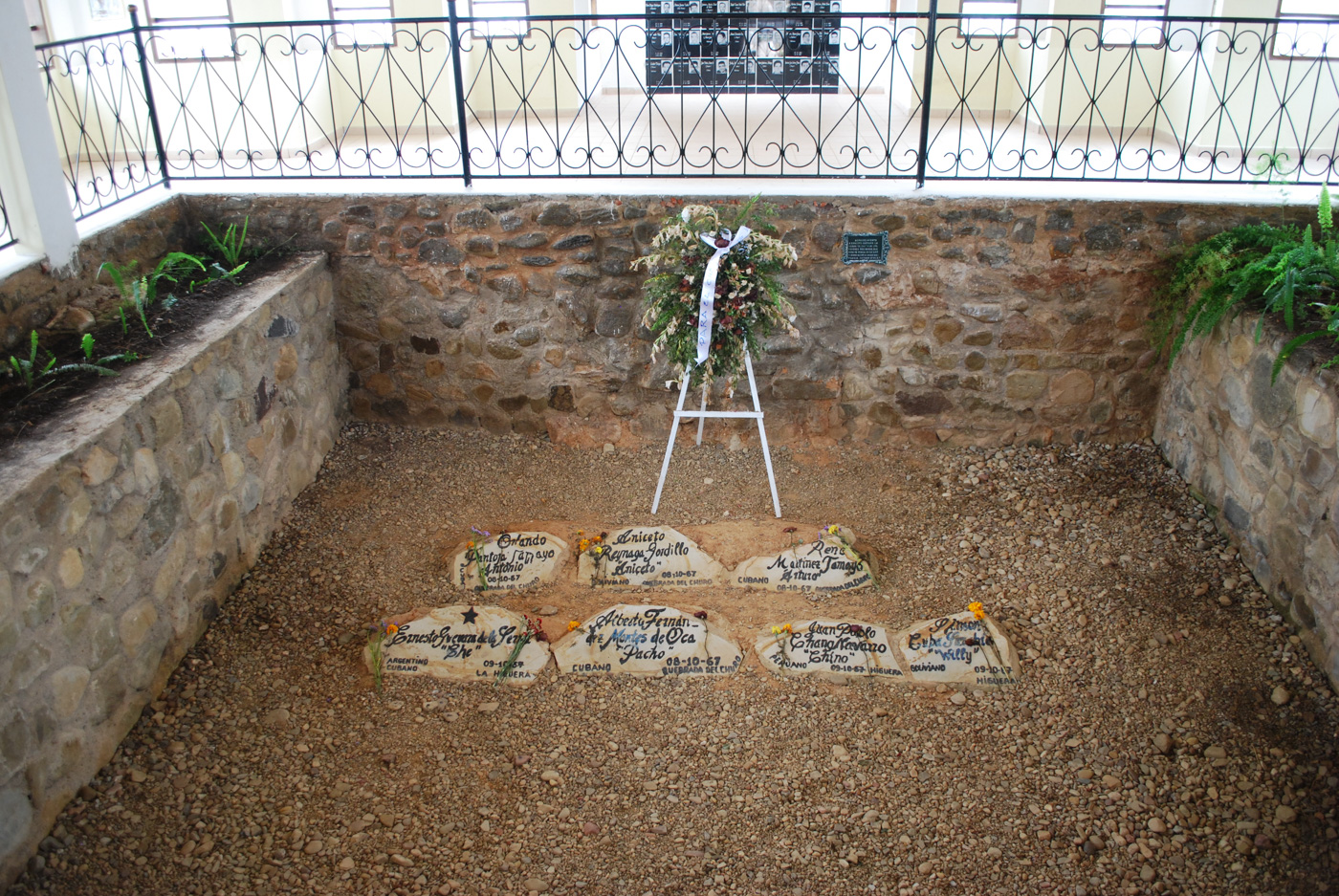 It was quite a spooky experience though, as was the visit to the mausoleum in Vallegrande where, since the removal of Che and his comrades' bodies, you are confronted with an empty open grave, decorated with photos and flags. A few trees have been planted by members of his family and other dignitaries. That's it. A multi-media centre is planned but I wasn't holding my breath. Back in town you can visit the laundry where his body was laid out for inspection by the world's press, now decorated with laudatory graffiti left behind by his admirers. The small museum and even café walls are covered with photographs illustrating Che's life – and death, as the locals seem to be fascinated by the image of his corpse stretched out on the laundry sink, even to the extent of recreating it as a double-life-size image on the main restaurant's walls. Not very appetite-inducing.
This was a fascinating trip for me, indulging the memory of my youthful idealism. You get a wonderful insight into Bolivian rural life, and the scenery is stunning. But the whole Che theme is really quite surreal. For true aficionados only, or those combining the trail with visits to the pretty mountain town of Samaipata, the Inca ruins at El Fuerte or the ultra-biodiverse Amboró National park, or wanting to take an adventurous route to Sucre – but that's another story.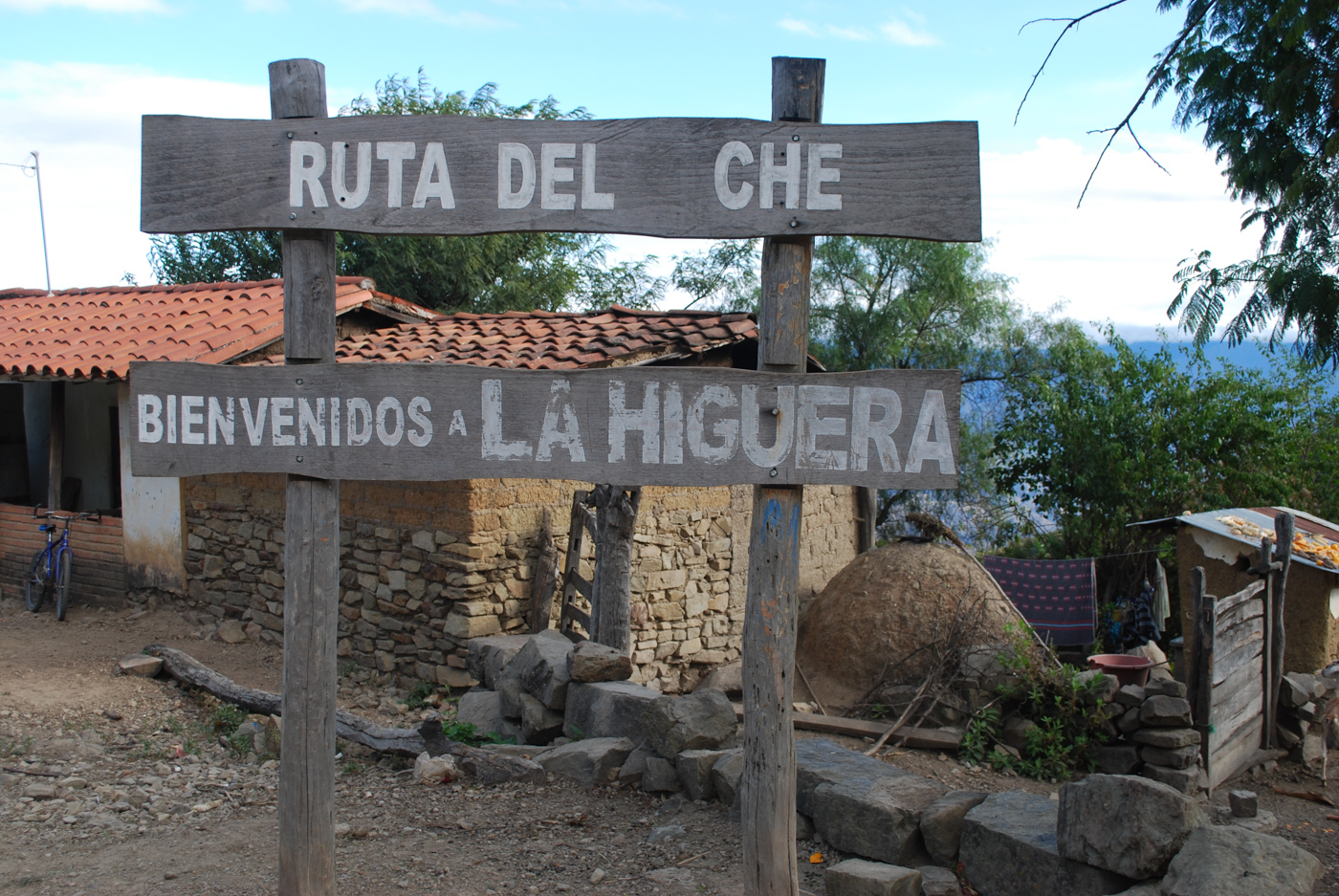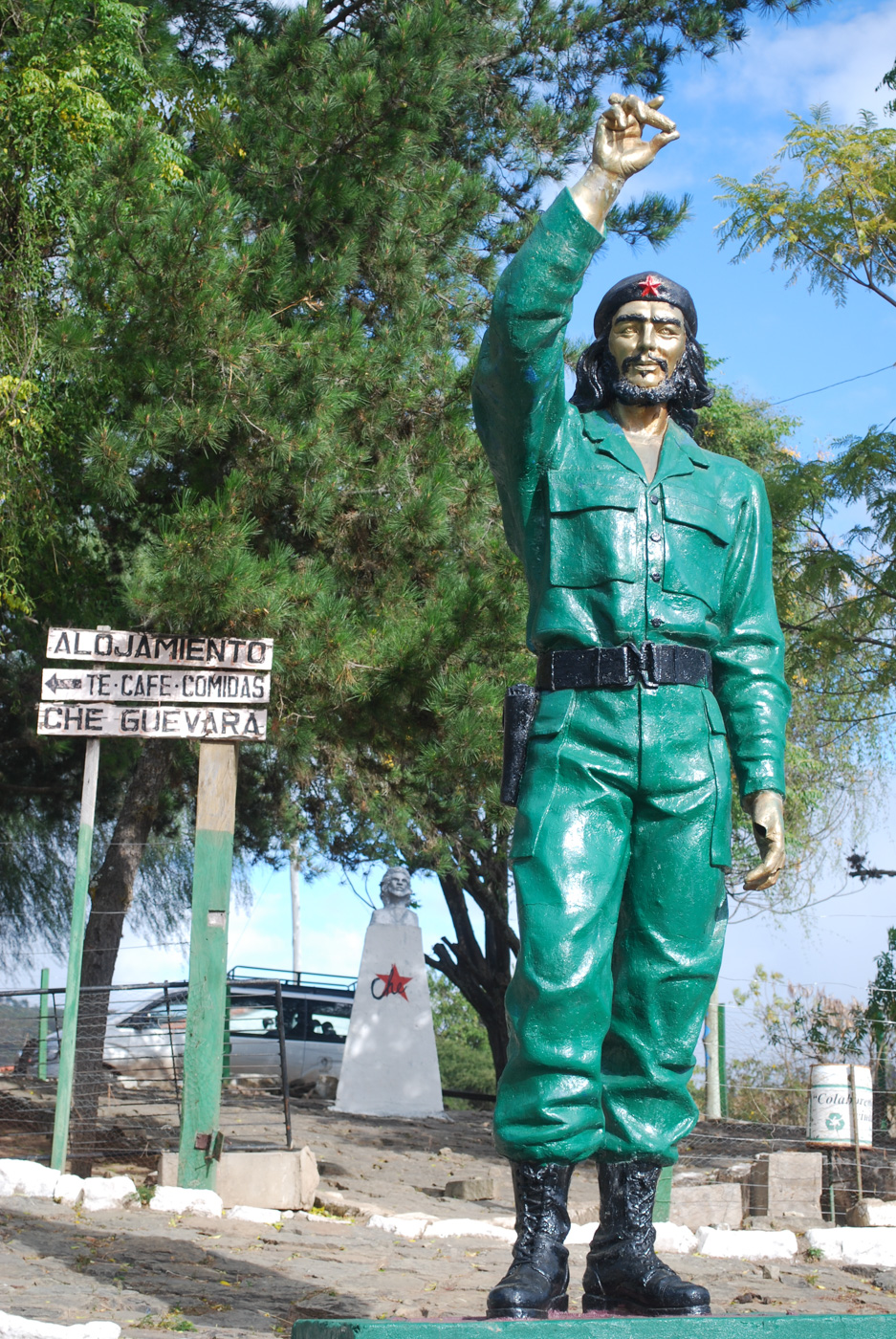 Tailor-made holidays
Flexible, custom-made holidays to Latin America created to match your exact requirements: our tailor-made itineraries are as unique as the clients for whom they are designed.
Design my trip