Tailor-made Consultant Lina tells us about her recent trip to the Galápagos. Read about her top tips and favourite experiences.
Where have you been?
Have you been before?
Yes, I travelled aboard of the Evolution for seven nights in 2005.
If so… notable differences?
Fortunately, the islands and wildlife remain the same; conservation is a big thing in the Galápagos so it means that wildlife remains pristine and it is still in abundance. Something that has changed is the human presence: settlements such as Puerto Ayora have become very pleasant seaside towns as the population has increased. Hotels have sprung up and you can now find a wide range of good-quality accommodation options to choose from.
How did you get there?
I flew with Avianca via Bogotá and I had a stopover in Colombia on the way to Galápagos. Both flights are overnight and the times are very convenient and have good connections. We had a long layover in Guayaquil on the way back, we left our bags on a storage room, took a taxi and visited Santa Ana Hill for few hours; it was nice to have lunch at the Malecón instead of spending a long time at the airport while waiting for the connecting flight.
How long were you there?
I spent two weeks in the Galápagos and I did a very comprehensive trip exploring some of the remote islands by boat and doing some land-based excursions. The idea behind the trip was to compare both options: cruise and land.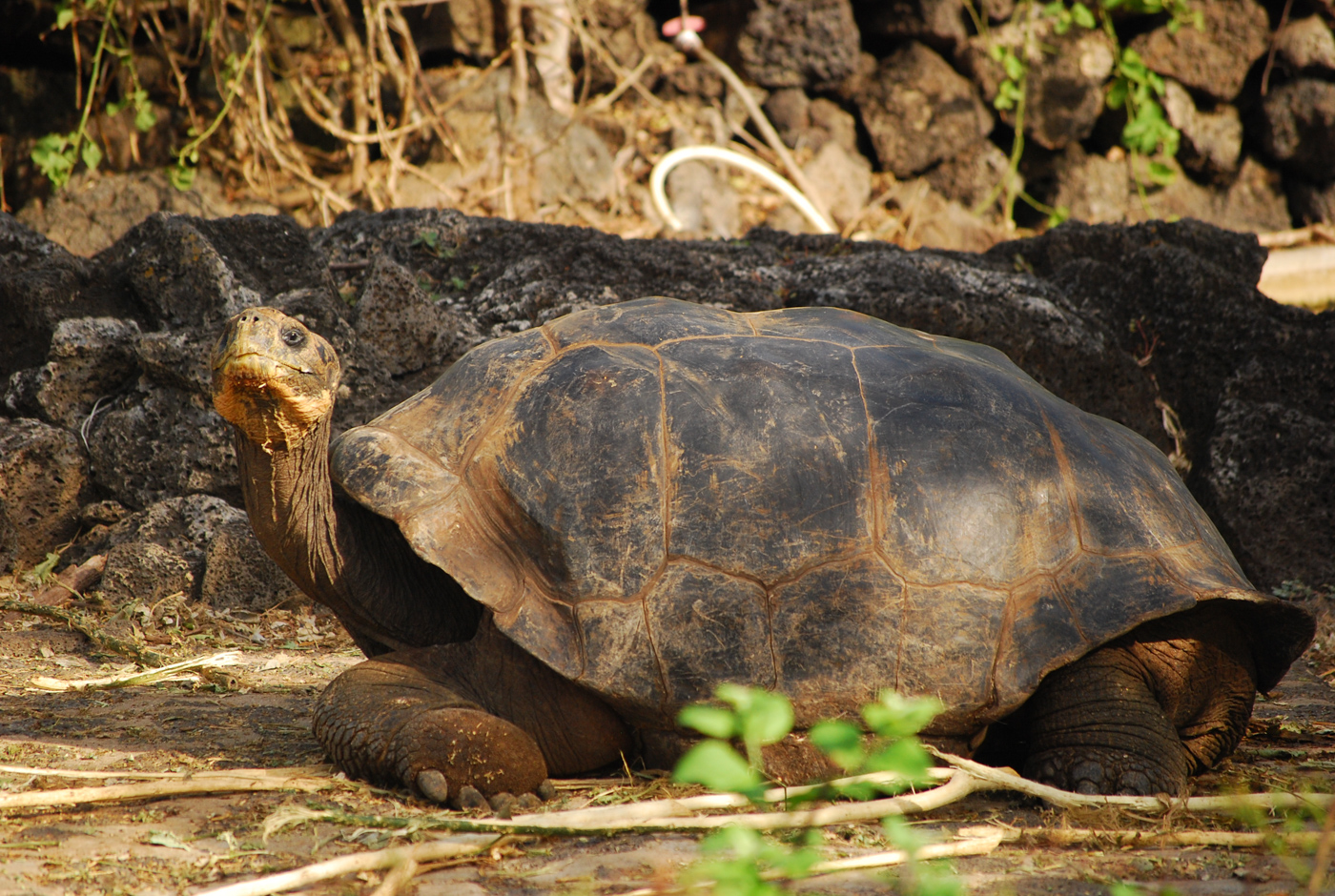 General route?
We were based in Santa Cruz Island for most part but I took a few short trips that took me towards the western side while my colleague Konrad explored the eastern islands. Between the two of us, we've seen the majority of the islands that are possible to visit, every hotel and every boat that we offer in the Galápagos!
Which was your favourite
Place:
Puerto Villamil on Isabela Island - it's a charming, sleepy town with a laid-back atmosphere. It is the ideal place to wind down for few days: enjoy the beach, climb a volcano if you feel active, do some snorkelling if you still want to swim with sea lions, spot some marine iguanas in the nearby lava caves and visit the Giant tortoises at the breeding centre. There are plenty of activities to keep you occupied for few days!
Hotel:
I saw great hotels during my trip but I have to admit that Galápagos Safari Camp was very different and proved to be a great option. If you have been to an African safari camp you will notice a few similarities (mostly regarding the tents and the way it is run) but the landscape is completely different to the African plains and you will have Giant tortoises wandering around your tent instead of impala. They have excellent guides; they provide day trips around Santa Cruz as well as to the nearby islands; food is excellent and the attention to detail and friendly staff are second to none. Overall, it's an excellent choice.
Excursion: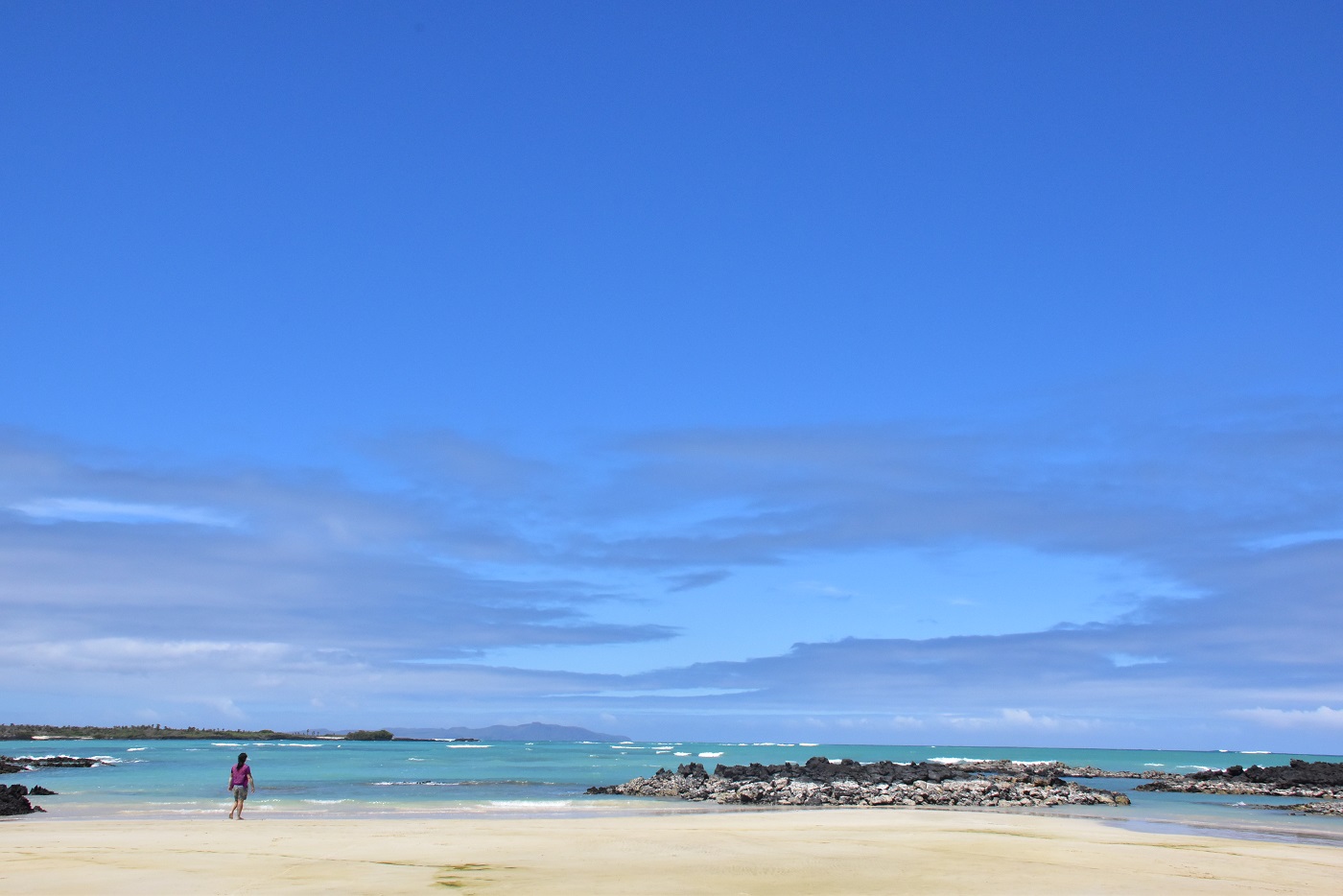 On Santa Cruz my favourite excursion was a cycling trip downhill from the highlands to Garrapatero beach - it was a really fun day! Although, there is another big contender: I visited North Seymour as part of a cruise (but it is possible to visit from Santa Cruz on the land-based programmes). This is a great island to add to any itinerary because you will see some wildlife highlights like the Blue-footed booby, Land iguana and frigate bird which puff up their red pouch to try and catch the attention of the ladies.
What did you pack?
Plenty of sun cream (factor 50 minimum), the sun is very strong on the Equator. Although in June some days can be overcast and the nights can be a little bit chilly, especially if you are staying in the highlands in Santa Cruz. A light fleece for the night is ideal. I tend to care more for my photographic equipment than for myself: a couple of lenses, batteries, a polarizer and a good amount of memory cards are a must.
Any good food, drinks, restaurants or bars recommendations?
There are plenty of restaurants to eat at in Puerto Ayora, but my favourite one is the restaurant located at the Hotel Angermeyer Waterfront Inn. The hotel overlooks the bay and you will have to take a water taxi from the port (it takes two minutes to cross and costs U$0.80); you can sit on the waterfront, enjoy a few cocktails (happy hour in the afternoon!), and watch the sunset while trying some of their gourmet dishes on the menu that consists mainly of fresh seafood.
Room for improvement?
I wish that I could have spent more time on the islands; I'll never tire of the seaside and the Galápagos is one of those unique places in the world where you'll discover wonders every day.
How would you sum up your trip in a sentence?
This trip was an eye-opener for me in terms of land-based programmes and reaffirmed my love of the cruise option too!
Any top tips?
Between June and October, the Humboldt Current is driven by strong winds towards the Galápagos Islands bringing a lot of nutrients which attract loads of marine wildlife in the area; it is great time to see whales, dolphins, manta rays and hammerhead sharks whilst snorkelling or on a panga ride (Zodiac) but it is important to note that the sky can be cloudy, a fine mist called Garua may affect visibility and the waters are colder (wearing a wetsuit is recommended). If you're prone to seasickness then ginger sweets seem to work well as a natural remedy!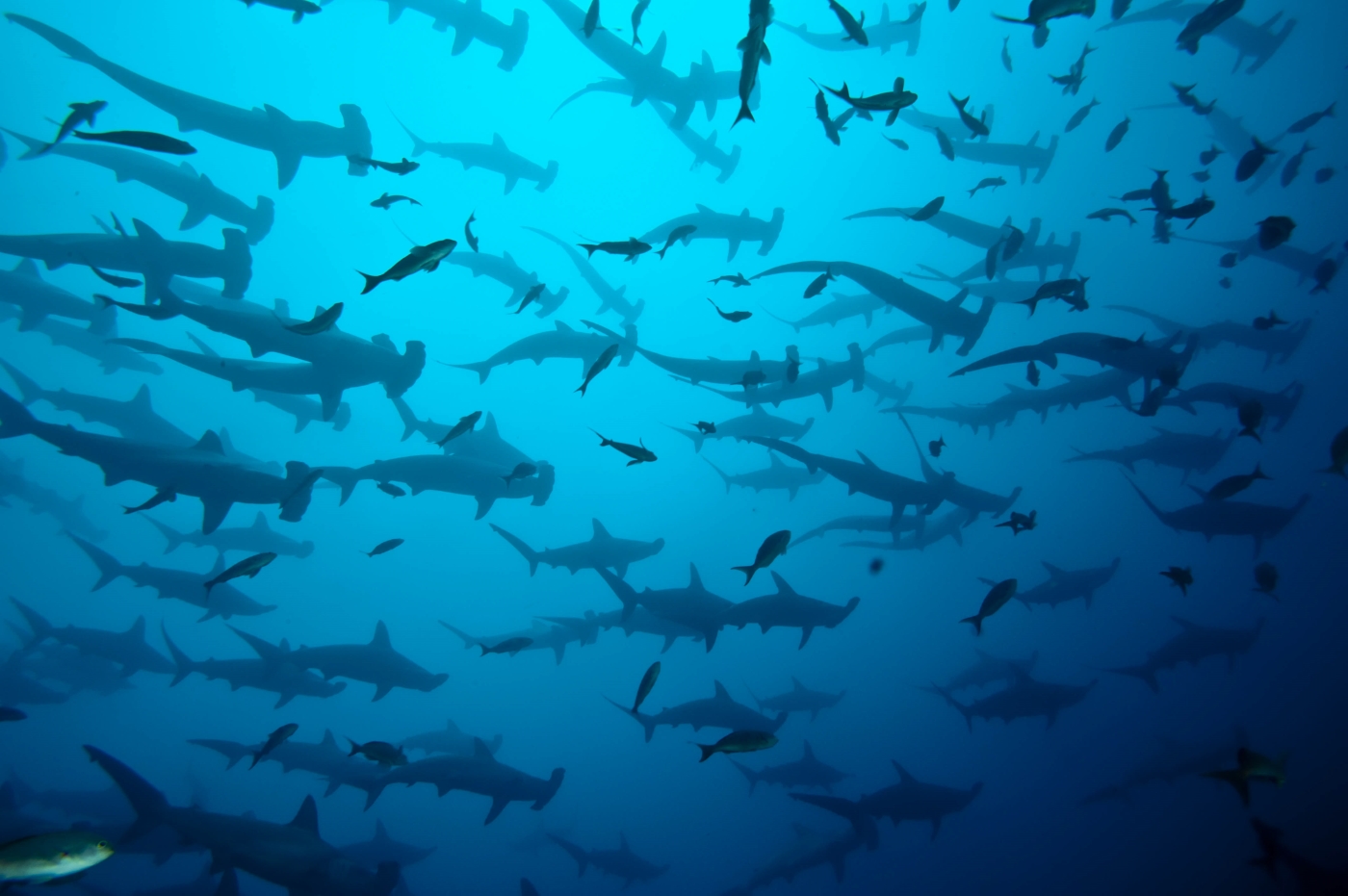 Favourite boat?
It is a very difficult question as I saw 24 boats in two weeks and some of them are really good. I have to admit that spending three nights on the Ocean Spray and having bonded with the people on board (crew and passengers alike) has given this boat a special place on my top list. Their cabins are very comfortable (I had a king size bed to myself) and I loved the balcony in my room where I could relax between excursions. The food is excellent and the crew is very attentive but what I liked most was the small details they had like providing a cold towel and fresh juice after landings or placing a warm towel on your shoulders after snorkel excursions; it was a nice touch.
Boat v Land?
I always used to praise cruise over land but now that I've tried both options my mind has changed. Don't get me wrong, visiting Galápagos on a boat is still a great option because you can travel to some remote islands but a boat may not be for everybody: maybe you suffer from seasickness or you don't like boats or you don't want to do two landings and two snorkelling excursions a day (a normal day on board). If you don't mind being active but would prefer to spend a night on land in a comfortable hotel, then a land-based programme could be for you. You will do active excursions like snorkelling, kayaking, trekking, biking or you can do day boat trips to the nearby islands - you can be sure that you will see plenty of wildlife while doing this.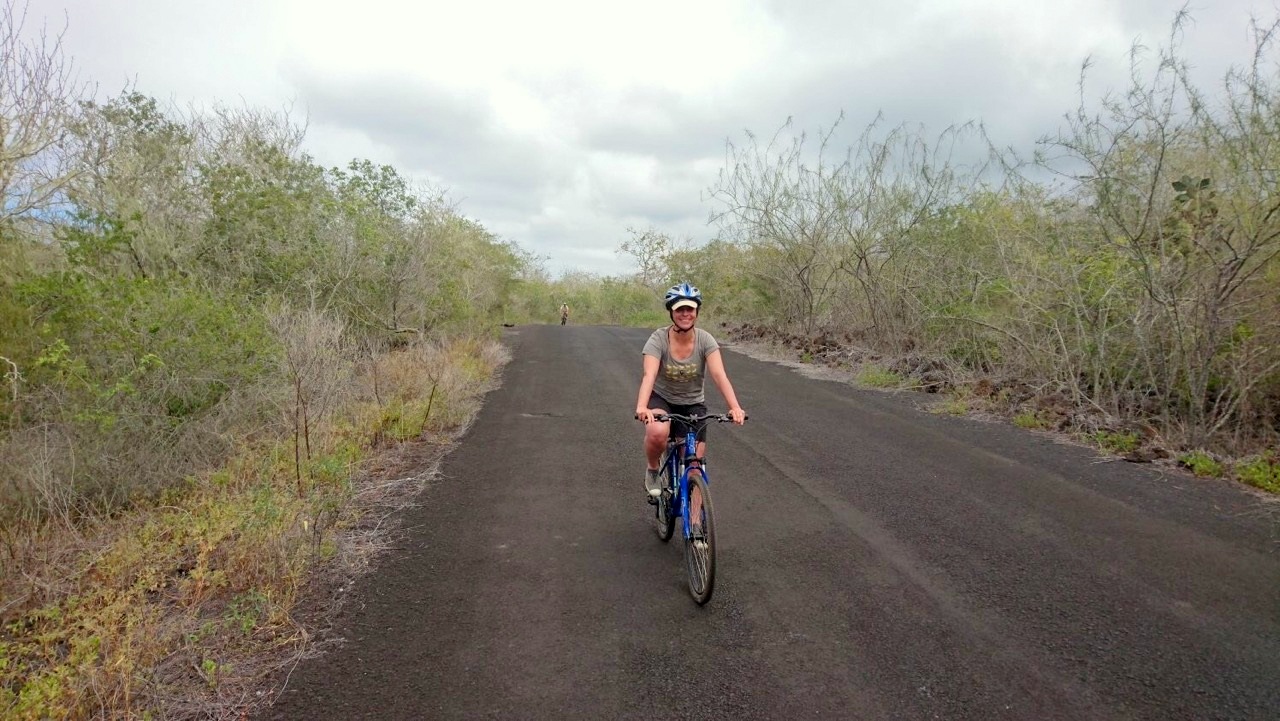 The only three wildlife species that you are not able to see on a land-based programme are the Flightless cormorant, Red-footed booby and albatross but you will have a chance to see the main ones like the Giant tortoises, Marine and Land iguana, sea lions, Blue-footed booby, etc. If you're not sure which option to choose then may be a combination of both would be ideal for you: why not do a short cruise and then spend few days in a hotel relaxing or doing some active day trips? It is the perfect combination!
Best wildlife spot was where and of what?
When I travelled on the Cachalote we had an amazing encounter with a school of dolphins, we spotted them at the end of a landing excursion in Rábida Island and when we arrived to the beach the Zodiacs were ready waiting for us and drove us straight to the dolphins, they were in a playful mood and they were around the Zodiacs racing and playing with us, I was in front of the boat with my camera trying to catch them but they were so fast that at some point I've decided to leave the camera on a side and enjoy the moment.
Best experience?

It has to be when we were travelling between Santiago Island and Santa Cruz - we were in front of the catamaran enjoying the breeze, drinking some cocktails when something started jumping out of the water ahead of us; we had no idea what it was because it was jumping very high when suddenly, one of them decided to make a display right next to the boat and then we could see clearly that it was a beautiful manta ray dancing and flying for us, what a beauty it was! I could not believe that it could fly so high - they can reach up to two metres in the air and they do it while feeding, courting, or to get rid of parasites ... it was a moment to remember forever!
Browse our Galápagos holidays.
Tailor-made holidays
Flexible, custom-made holidays to Latin America created to match your exact requirements: our tailor-made itineraries are as unique as the clients for whom they are designed.
Design my trip