When you think of Rio de Janeiro, I'm sure images of Christ the Redeemer, Sugarloaf Mountain or the bright colours of Carnival will pop into your head; these are of course some of the main attractions here and why so many visitors come to this vibrant city. But if you're looking for something a little different, somewhere where few tourists tread, then read on; a few months ago I was chuffed to reach the top of Sugarloaf Mountain in a very different way to the way you're thinking.
On my couple of visits to Rio – 13 years apart - I duly boarded the cable car up Sugarloaf Mountain and shuffled along with the other hundreds of people around the viewing points taking the same old pictures of the city. However, since then I have discovered rock climbing, which has become highly addictive and now a big part of my life; it's amazing when you're acutely tuned to your interests that you find what you want. Yes, it's possible to climb Sugarloaf and yes, there are several routes, one of which is really more like a steep trek with some scrambling, an easy bouldering bit and a short, and extremely easy, climb. What's the attraction, other than hang on a vertical surface? Well, the excitement, the challenge and the views. Oh! And the fact that you are one of the only few people climbing the mountain this way.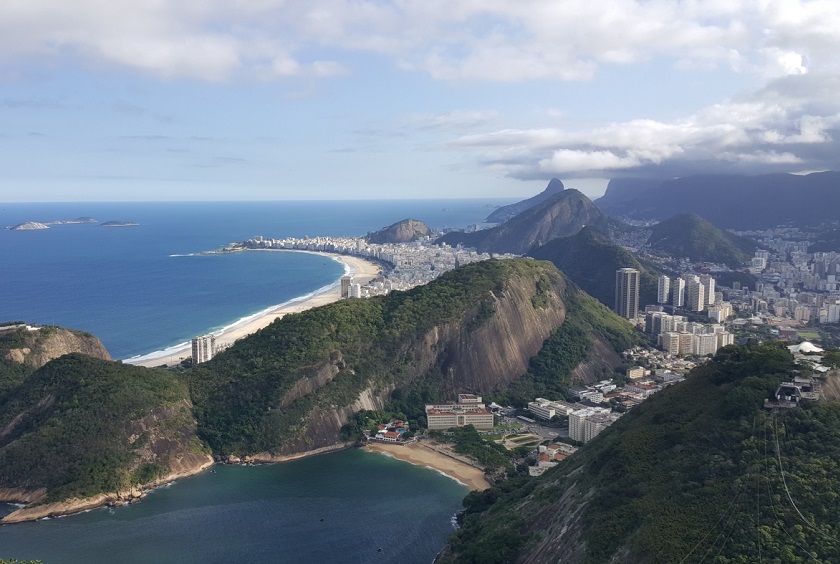 This is not a difficult excursion, but you need to be fit, be sure on your feet and have a head for heights. You don't need to be an experienced climber, nor should you have done it before – this can be your first time - and it can also be the making of a future fanatic, who knows? Be as it may, this is an tremendously entertaining afternoon trip. The starting point of the climb is the public path that goes gently up from Praia Vermelha, on the north of the face of Urca hill, or the lower bit of the mountain, as it were. The entertaining part begins once you reach the end of the path, jump over the fence and follow the path surrounded by tropical vegetation. The trail then goes up and up almost vertically as you start moving towards the east face, and on occasions it becomes a rugged and rather exposed rock walk – hence the need to be sure-footed. In cases where some people might feel a bit insecure, the guides can tie a rope to each end and you can use it to stabilise yourself.
Once you're properly on the east face of Sugarloaf, overlooking the sea from a rather steep point, you can start absorbing the views – you wanted that different photo? Now's the chance! If the sea is calm it's possible to see the silhouette of the rock clearly and beautifully on the surface of the water. But you don't want to linger for long as after this is when the real fun starts: don the harness and the helmet; tie up and secure the rope and your guide will take you to the approach for the actual climb. The grading is one of lower ones, though, and if you're a really experienced climber it won't be a real challenge but if you're a newbie, it will be. Either way, it's exciting – and perhaps a bit terrifying for some people. But it's a short one and if you get stuck, the guide will climb down to help you – security is a must! Once you get to the top, looking down is pretty amazing and you can get another good shot. After this comes another rocky part, a hard scramble or an easy boulder route, whichever you prefer to call it, then another thickly forested part and then that's it! Jump another fence and you will find yourself in the middle of hundreds of tourists who might look at you quizzically, wondering where you just came from; sweaty, dusty and grinning like you've just done that something different...
(** note that this is the easy one and it's really a hike rather than a proper climb. If you're an experienced climber and want a bit more of a challenge, Sugarloaf has other options such as Italianos + Secundo (5+/5.10a, 260m) or Calavo Louco + Secundo (6b/5.10d, 270m) amongst others **)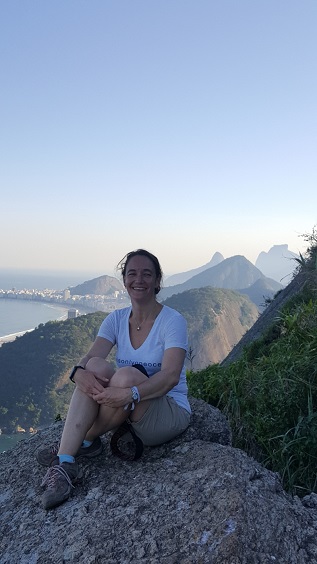 Tailor-made holidays
Flexible, custom-made holidays to Latin America created to match your exact requirements: our tailor-made itineraries are as unique as the clients for whom they are designed.
Design my trip