The unknown delights of Southern Brazil
17 December 2014
Brazil has more than its share of the world's most dazzling attractions for visitors: Rio de Janeiro, Salvador, the Iguazú Falls, Pantanal wetlands, the Amazon. These exotic masterpieces of nature and civilisation are must-sees so other beguiling corners of this continent-sized country remain unconsidered: in our opinion, that's a shame, and something we'd like to act upon.
Take the state of Santa Catarina in the south. Colonised by Europeans, principally Portuguese, Germans and Italians attracted by the pleasant climate and fertile soils, it embraces a coastline of glorious beaches and bays with some of the best surfing in the world and low-key family friendly resorts, rugged hills shrouded in exuberant mata Atlantica rainforest and a lost world of plateaux, canyons and waterfalls. The modern and affluent capital, Florianopolis, straddles the isthmus connecting the shoreline to the island of Santa Catarina which, fringed by a cornucopia of beaches and Azorean fishing villages with oyster beds, colonial forts, a spine of thickly wooded hills and an excellent tourist infrastructure is a holiday destination in itself.
Santa Catarina is within easy reach of Argentina's Buenos Aires to the south and Rio de Janeiro or São Paulo to the north, with at least daily flights of less than 2 hours; so most visitors come from the neighbouring states and Argentina. Summer holiday-makers pour in from Christmas to Carnival (Dec-Feb) when the sun-drenched beaches are lively but outside this period you'll find unspoilt, sleepy coves, friendly villages and mostly traffic free roads. It's easy to get around and, being one of the country's most prosperous states, calm and safe.
There's so much to do here for visitors of all ages and enthusiasms.
Beach lovers can't fail to be overwhelmed by the gorgeous sandy bays: within easy reach of the amiable little up-market seaside resort and fishing town Garopaba and the bay of Praia do Rosa - elected one of the 30 most beautiful beaches in the world – there are nine superb beaches to explore, some easy to reach others accessed by unmade roads through pine forests, some completely natural, others with little beach bars and lifeguard services. They are divided by rocky headlands but linked by marked coastal paths, so you can combine lazing on the beach with a healthy stroll alongside the turquoise Atlantic rollers. Surfers and stand-up paddlers may take to the waves themselves...
Walkers, hikers and nature lovers will be giddy with the unobstructed views from the trails in the Serra Geral and Aparados da Serra National Park. Brazilians are not natural walkers so anyone hiking these trails, world-class for their passage through unspoilt mountain landscapes and accompanied by truly dramatic panoramas, will be virtually alone. Stay at one of a number of friendly lodges and pousadas. Just a small handful of entertaining English-speaking local guides escort you through fertile cattle country reminiscent of the Alps and up to the remote and wild rim of amphitheatres of vertical rock, with sheer cliffs defining fathomless canyons fringed by monkey puzzle trees and ornamented with diamond-bright waterfalls. Those who don't want to walk can enjoy the region by car or on a 4WD excursion, go horse-riding or fishing. Why there aren't more people here is a mystery. Go, and you will be delighted by your discovery.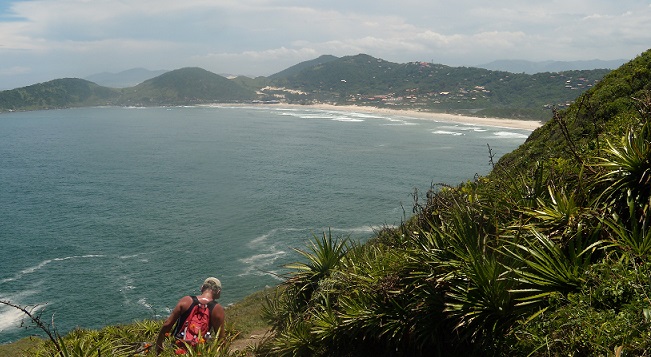 The best time for walking is the Brazilian winter, June to September, when skies are clear. This isn't beach weather but the coastal walks are still appealing and at this time you can also spot southern right whales (Jun - Nov) breaching right off the beaches: we can take you out to meet them by boat.
Self-drive car-hire aficionados will find a state criss-crossed with well paved and well signed roads supplemented with rural, unmade but negotiable routes leading to viewpoints, villages and isolated beaches. Travel the SC438, acknowledged as one of the world most dramatic roads, descending from the plateaux to the coast in a remarkable series of switchbacks over 15km.
Driving is the best way to get around as public transport is patchy. Outside rush hour close to larger towns roads are fairly empty and local drivers are courteous. Discover the coastline, Santa Catarina Island and the interior mountains at your own pace with a hire car and accommodation booked in advance by us. There are few good road maps of the state but we can help you there with guidance based on personal experience.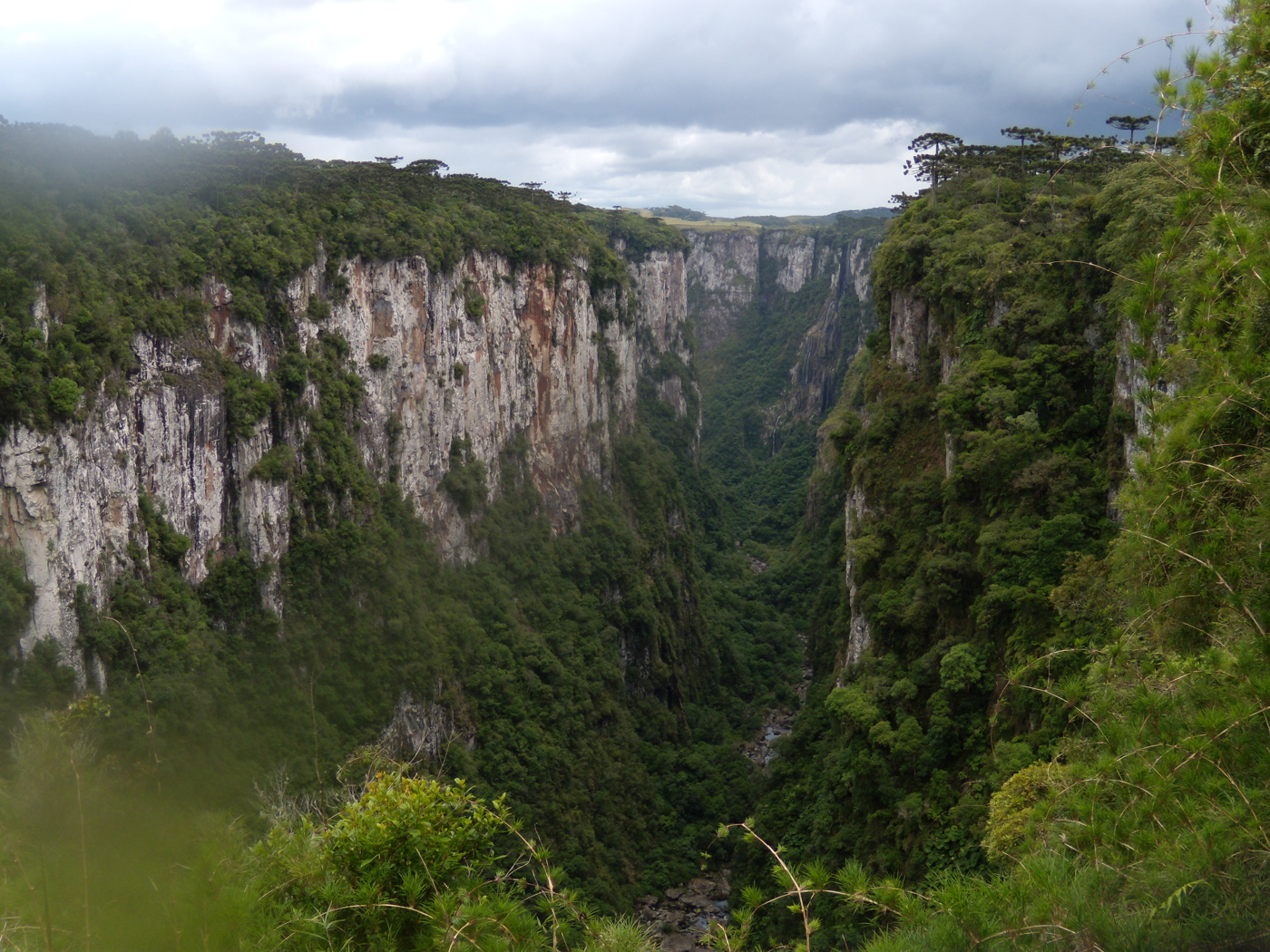 Honeymoons and special occasions, this is such a relaxed region you can really leave all your worries behind. But there is also a growing number of delightful boutique-style hotels with romantic suites and spas where you can celebrate your wedding or anniversary and soothe away any of life's irritations. Everywhere you go service is friendly and hospitable; with cinematic ocean or mountain views, sumptuous bedrooms, cute little French bistros: we can find you just the spot.
Families, perhaps using a hire car to get around flexibly, will love the state. Although the sea is too rough to swim in, many beaches are backed by tranquil lagoons ideal for children. There are small to medium-sized family-friendly hotels, an abundance of food outlets acceptable to teenagers who will enjoy the live music scene and chic boutiques and take advantage of the near universal free wifi. There are also some congenial eco-lodges with fun activities such as zip-lining, kayaking and boulder-hopping on offer. Parents will be grateful for the tranquil, unhurried and safe atmosphere everywhere.
Will your holiday itinerary include Rio de Janeiro and the Iguazú Falls, maybe Buenos Aires? Do consider factoring in Santa Catarina en route for you beach time, walking or fun self-drive exploration. You won't regret it.
Have you heard about our One-off for 2015 group journey holiday: Buenos Aires, Uruguay and south Brazil? This trip travels from Buenos Aires across the River Plate to the quaint colonial towns and pampas of Uruguay, by train through the Atlantic rainforest of southern Brazil, and on to beach-fringed Santa Catarina Island. This is an authentic route travelled more by local than overseas visitors and you'll meet easy going and friendly people. Take a look.
Or for those looking to travel on a private journey, see our Secrets of Southern Brazil holiday. In just sixteen days you'll explore the far south of Brazil, where many families trace their roots to German and Italian roots, is less visited than more exotic areas but has its own unique attractions: mountains divine for hikers, superb beaches and the country's major highlight, Iguazú Falls.
Tailor-made holidays
Flexible, custom-made holidays to Latin America created to match your exact requirements: our tailor-made itineraries are as unique as the clients for whom they are designed.
Design my trip