Inland Baja California Sur is characterised by arid sun-soaked deserts, vigilante cacti and jagged, bone-dry mountains. Yet from these unforgiving conditions, some of the earth's most complex and unimaginably biodiverse ecosystems spring forth. Life thrives in this Wild West peninsula of other-worldly beauty, particularly within its rich seas. With 300-360 days sunshine a year, beautiful beachfront properties, abundant wildlife and a vibrant art scene, Baja California Sur is a gem not to be missed.
Kaleidoscopic Marine Life
Fringed by unending miles of sugar-white sand beaches, the aquamarine oceans of Baja California Sur offer a spectacular array of marine life. The peninsula benefits from its privileged position between the immense Pacific Ocean and the richly biodiverse Sea of Cortez. Travellers visiting this region stand an excellent chance of witnessing some of nature's most impressive creatures, as the rich waters are home to a multitude of whale species.
The Sea of Cortez has long drawn admiration from biologists, writers and tourists worldwide. Famously deemed 'the world's aquarium' by pioneering marine conversationalist Jacques Cousteau, the Sea of Cortez was also a key filming location for BBC's most recent series of Blue Planet. Its ethereal beauty was succinctly captured by John Steinbeck when he wrote that 'a dream hangs over the whole region, a brooding kind of hallucination.'
Emerging dream-like from its jade waters is the island of Espíritu Santo. Just a short boat trip away from Baja California Sur's capital, La Paz, this uninhabited island is a refuge for wildlife. Peer into the translucent waters and spy pods of dolphins, a kaleidoscope of tropical fish and, from October to February, shadowy whale sharks spanning a gargantuan 30 feet long. On land, colonies of sea lions sun themselves on the craggy rocks and sea birds jostle for a perch on the island's sparse vegetation. Avian life here is impressively diverse: you'll spot blue-footed boobies, frigates and many endemic species such as the mountain starling with relative ease.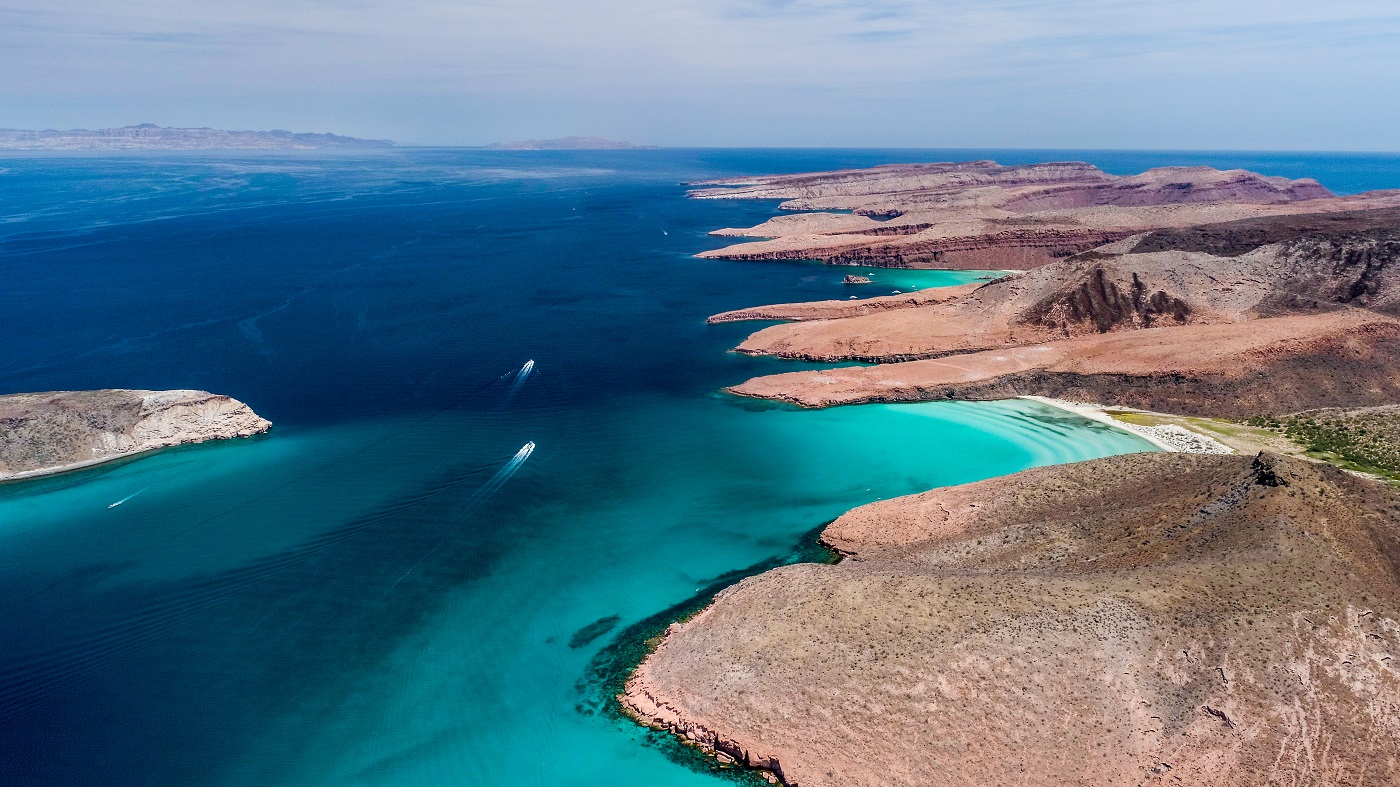 Further north, in the Loreto Bay National Marine Park, the Sea of Cortez plunges ever deeper. The richness and depth of these waters create perfect conditions for the largest animals to ever exist on our planet: blue whales. Every year between January and March, these immense creatures come to calve, mate and feed on the abundant krill that bloom in the spring sunshine. The area is easily accessible, with a fairly short flight or drive connecting La Paz to Loreto, making it a truly unmissable experience.
Across the peninsula, the shallow waters of the Pacific Ocean teem with new life. The tranquil Bahía Magdalena, enclosed by mangroves and arid desert, plays a hugely important role in the life cycle of grey whales. Inaccessible to predatory orcas, this bay is a safe haven where young grey whales play and feed between November and April. The best time to visit this aquatic nursery is between January and March, when the climate is hot and sunny but not yet scorching.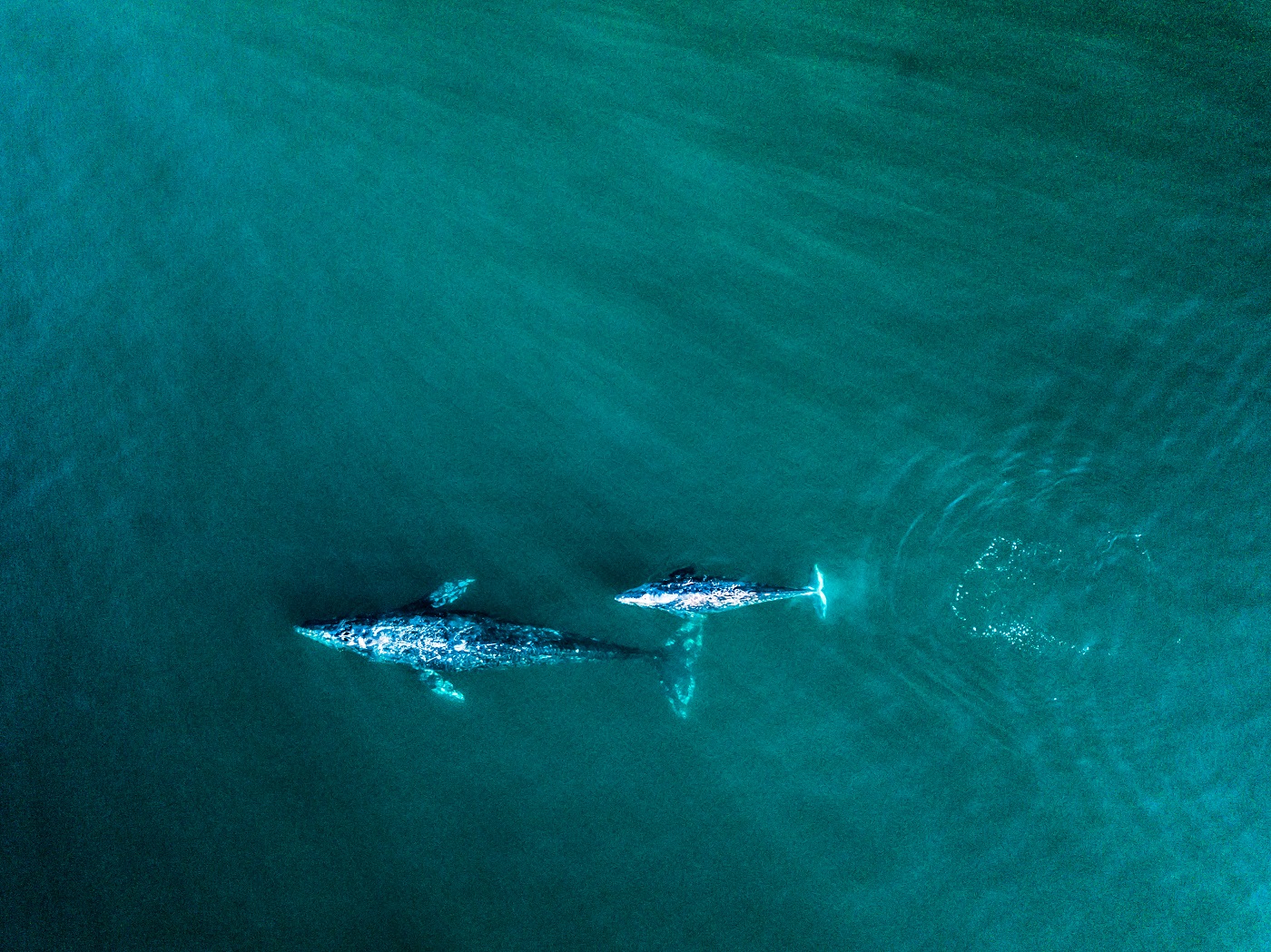 Baja's Artistic Charm
Returning to land, Baja California Sur offers a unique cultural experience steeped in tradition, artistic innovation and culinary exploration. Cabo San Lucas is the focal point of tourism in the peninsula as it offers the widest range of restaurants, all-inclusive resorts and has a friendly vibrant atmosphere . From its sleek marina you can visit secret coves and hidden lagoons which shelter pods of grey whales.
Connecting Cabo San Lucas to its neighbouring city is a stretch of land known as the 'Corridor'. Along this route you'll find high-end beachfront accommodations which gaze out at turquoise seas, with humpback whales surfacing among the waves. Las Ventanas al Paraíso is a top-of-the-range, exclusive resort popular with the likes of Jennifer Aniston and George Clooney. Those travelling with family will love Grand Velas Los Cabos, a beautifully designed state-of-the-art hotel with supervised Kid's and Teens' Clubs on site.
Follow the Corridor to its end and you'll arrive at San Jose del Cabo, a small colonial style city with distinctive charm. The main square, with a wrought-iron bandstand, illuminated fountain and attractive church, is lovely. A hub for budding and well-established artists alike, San Jose is home to all manner of open studios where artworks are created before your eyes. Weekly 'Art Walks' are organised by the local Gallery District Association, guiding visitors through the vivid colours and flair of the lesser-known back streets.
If you choose to stay in San Jose, Casa Natalia stands out for its inspired decor with local Mexican art taking centre stage. The food served in this warmly welcoming establishment is widely regarded as some of the best in the region. Alternatively, Hotel El Ganzo offers an unique experience which champions creative expression. Live musical performances and curated visual art exhibits are a regular affair, but most exciting is the opportunity to create your own sounds in the hotel's underground recording studio. To top it off, El Ganzo also lays claim to the largest collection of tequilas in Mexico.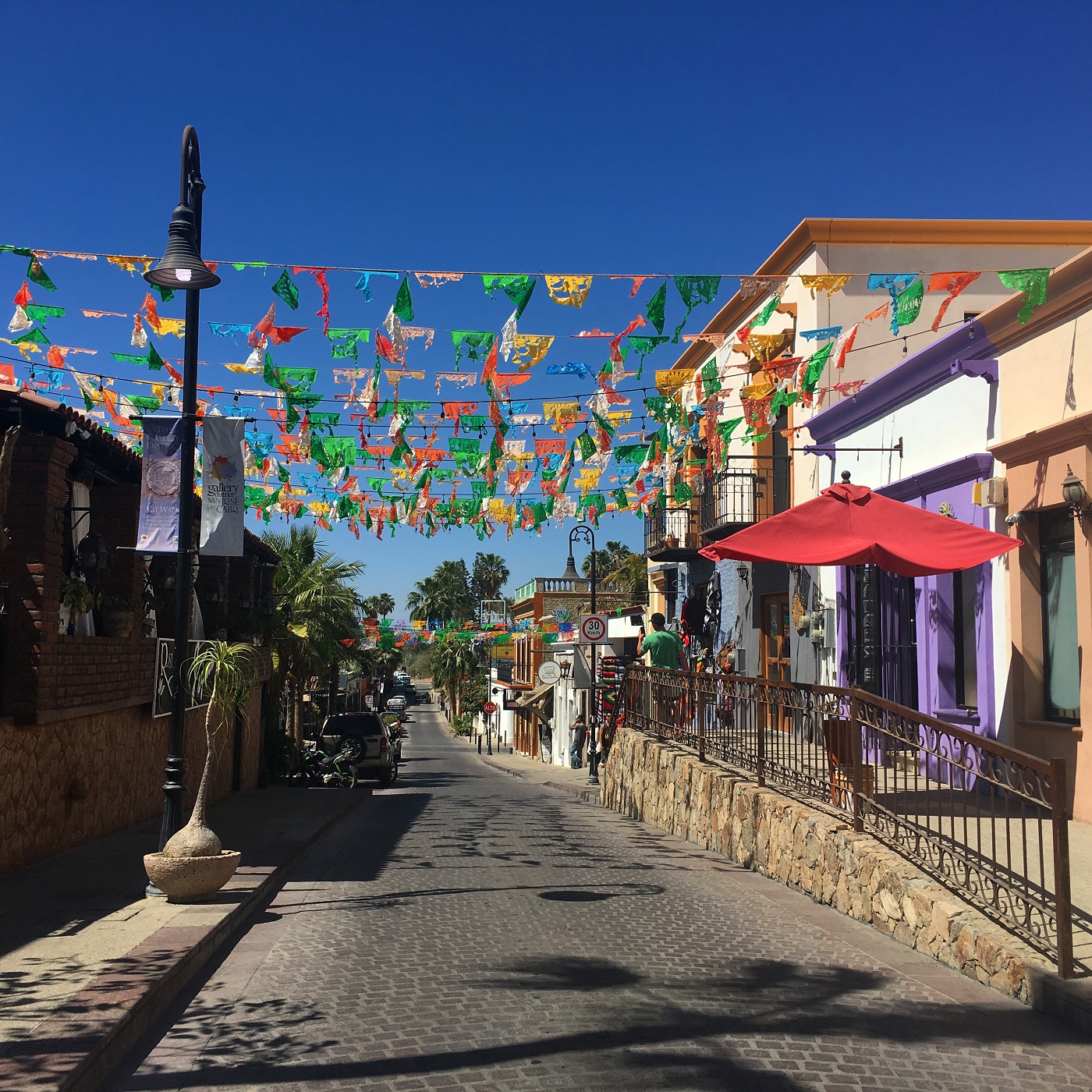 Across the peninsula, the small town of Todos Santos has a similarly bohemian atmosphere. With an abundance of independently-run handicraft shops and owner-operated art galleries, there is plenty of inspiration here for creatives. It boasts a wide stretch of pristine coastline which is ideal for surfing, although some areas are not safe to swim in due to a strong undertow. To relax in a private beach club, stay at the historic boutique hotel Guayacara which features three ocean view restaurants, a spa and traditional Mexican decor.
Food and Wine
As a region populated by fishermen and surrounded by rich oceans, Baja California Sur is brimming with fresh, varied seafood. The area's signature dishes make excellent use of local produce and many restaurants operate on a farm-to-table basis. Keep an eye out for flaky fish tacos in soft tortillas, rich abalone chorizo, juicy Puerto Nuevo lobsters and the delightfully surprising stuffed cactus. Washed down with a glass of wine from the sun-soaked vineyards of northern Baja, you'll experience a mouth-watering taste of authentic Mexican cuisine.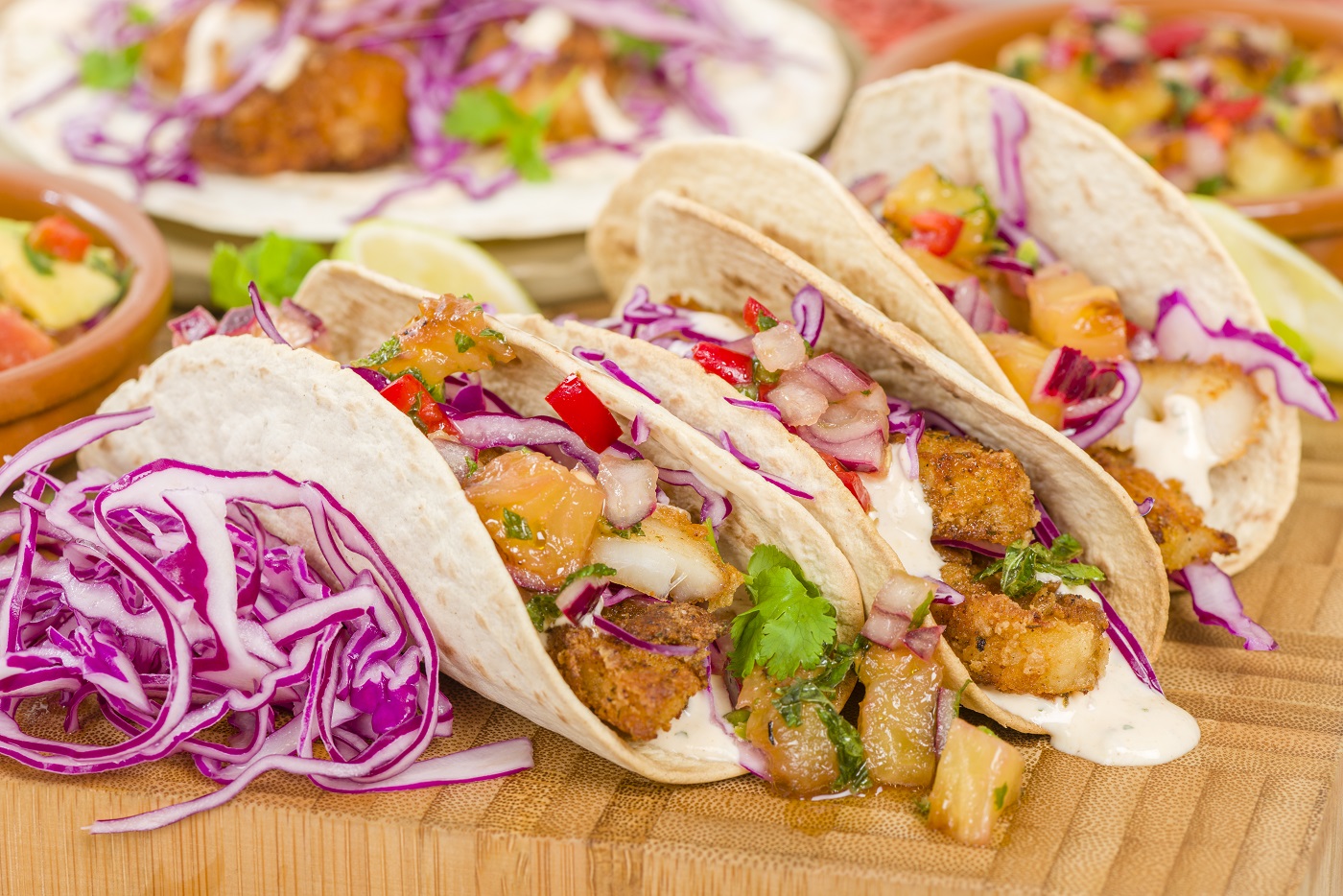 Which Holiday Style is for me?
Whether you wish to unwind on warm white sands, or venture out into open air and translucent waters, Baja California Sur accommodates a range of holiday styles to fit your needs. The peninsula bathes in year-round sunshine, making it an ideal destination for a restorative winter escape.
For an invigorating, hands-on experience, look no further than Journey Latin America's Active Mexico holiday. You'll spend the eight-day fully guided trip circumnavigating the island of Espíritu Santo by kayak. Regular landing sites give access to pristine hidden bays and undisturbed wildlife, with nature hikes included along the way. Finish the day with a cocktail at sunset, as autumnal colours streak across the sky. Camping on the island with no light pollution, you'll take in magnificent views of the galaxy as you've never seen before.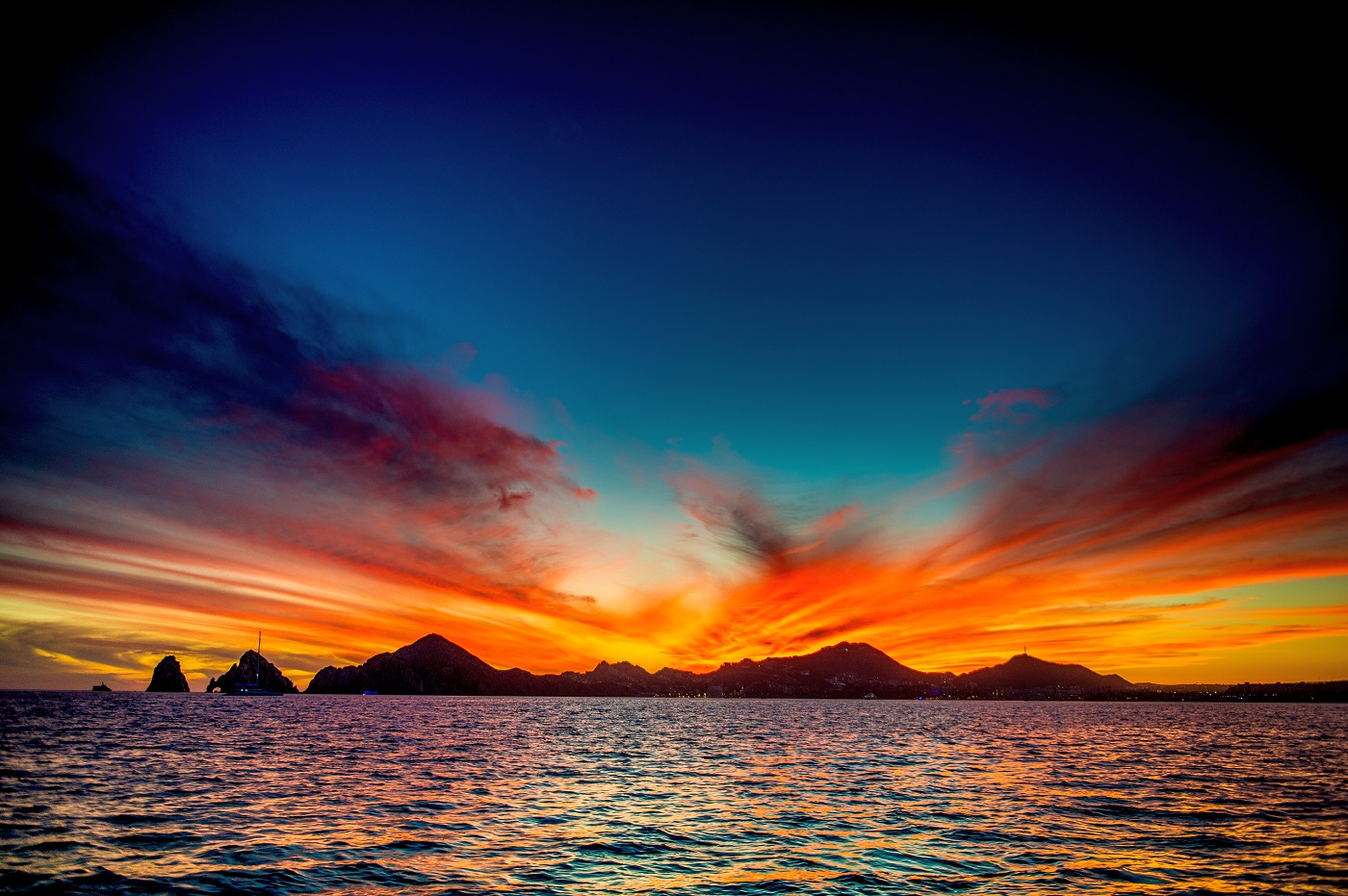 Baja California Sur can also be incorporated into a tailor-made Relax and Explore itinerary. Our experts at Journey Latin America recommend visiting the copper canyon railway, then getting an overnight ferry or quick flight to San Jose del Cabo. Stay in a luxury room with a pristine beach club outside your door for the ultimate wind-down holiday.
Or why not become immersed in a marine adventure beyond comparison, and go expedition cruising for twelve days through the turquoise waters of the Sea of Cortez. You'll gain insight into the lives of aquatic creatures here, kayaking alongside manta rays, whale sharks and sea lions. Throughout the year specialists in biology, photography, birding and wellness are invited on board the cruise ships, and added activities include hiking, paddle boarding, and beachcombing. Living in such close proximity to the sea provides uniquely intimate experiences: each morning, watch the sun light up the waters as dolphins surface through the waves.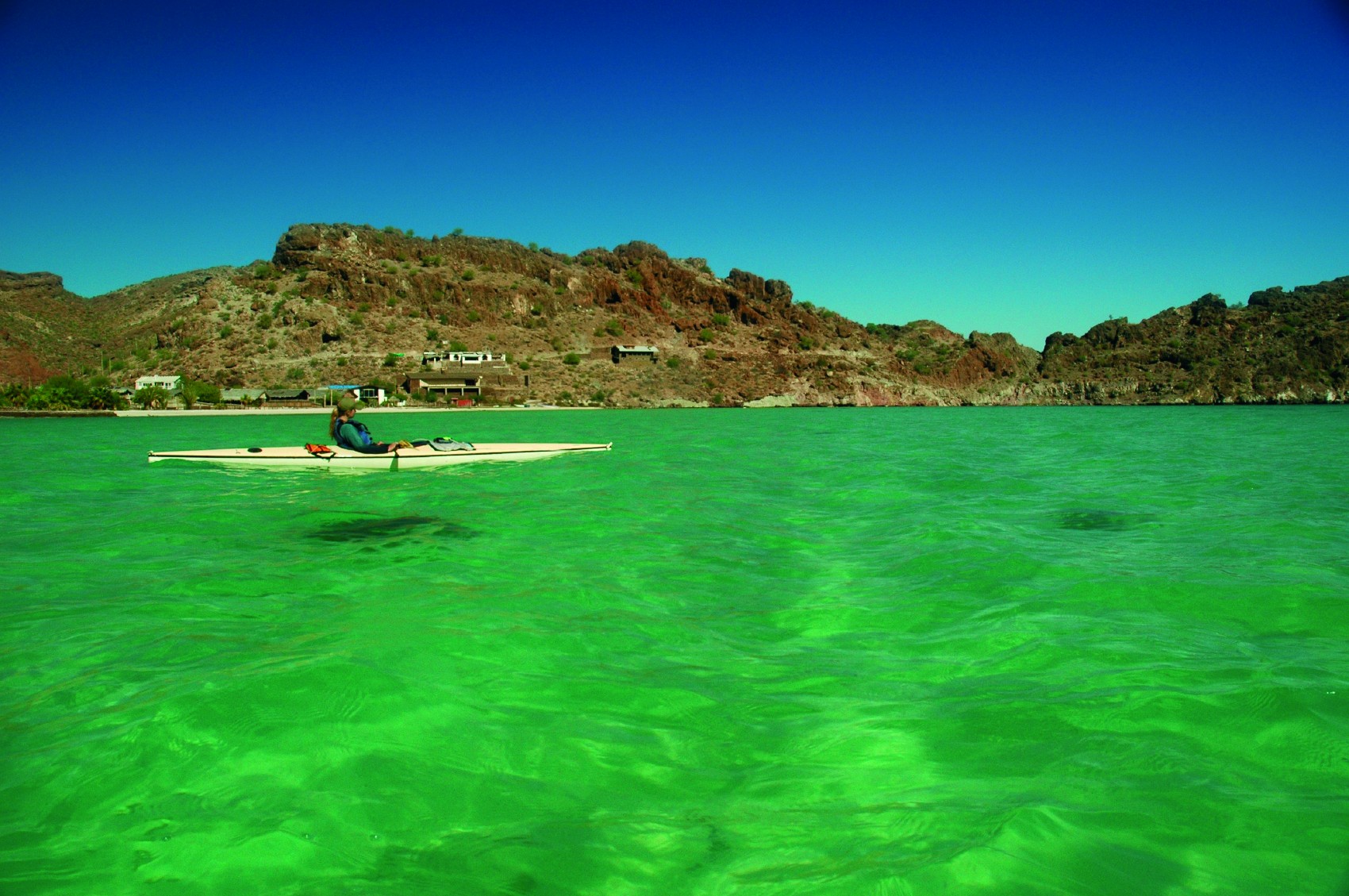 For those seeking freedom to move at their own pace, self-drive car-hire is an excellent choice in the Baja Peninsula. Driving distances are short and easily manageable; following the Trans-Peninsula Highway you'll smoothly traverse the highlights of the region with no risk of getting lost. Also within easy reach are Baja's lesser-known delights: prehistoric cave paintings, abandoned missions, national parks and of course abundant wildlife.
For more details about Journey Latin America's holidays or to begin planning your Baja California Sur adventure, visit our webpage or call one of our experts today on 0203 811 4559.
Tailor-made holidays
Flexible, custom-made holidays to Latin America created to match your exact requirements: our tailor-made itineraries are as unique as the clients for whom they are designed.
Design my trip