Argentina is a vast country where so much of the natural landscape is on a huge scale, ranging from sub-tropical jungle and desert canyons to frozen ice-caps. A photographer's paradise, we take a look at some of the iconic shots from around Argentina.
Buenos Aires


Dynamic, stylish and nostalgic, Buenos Aires is the continent's most European city, but does not lack South America verve. The neighbourhood of La Boca is a great combination of both cultures. Originally built by Italian immigrants, the barrio is full of corrugated iron houses which is now popularly known for its houses painted in bright primary colours, tango clubs and home to the Boca Juniors football stadium.
Argentine Lake District


Andean mountains, ancient forests, sapphire glacial lakes and snowy volcanic cones create the picture-book-perfect lake district which lies to the north of the extreme landscapes of southern Patagonia. The popular but unspoilt region offers endless options of outdoor activities and European-style cuisine.
Fitz Roy Massif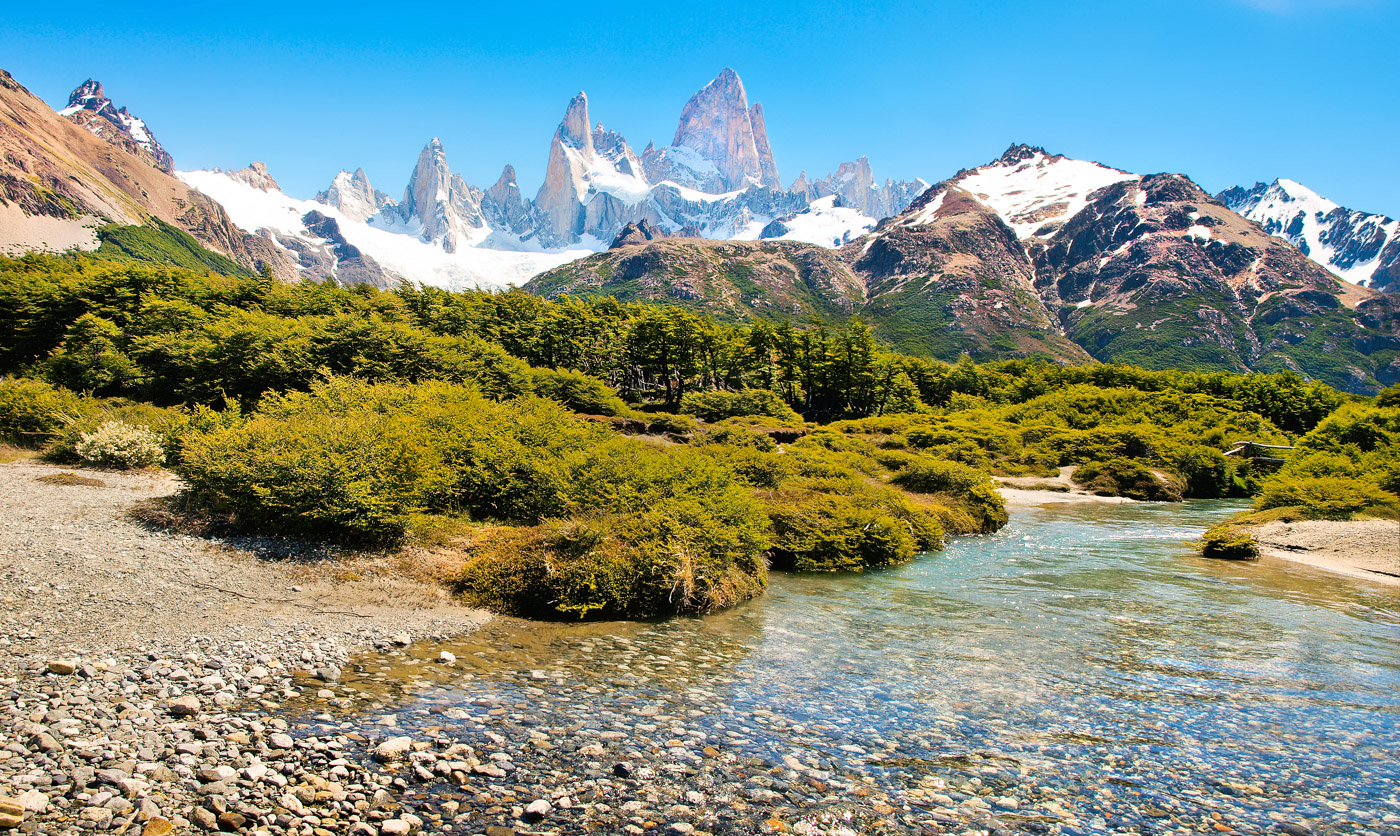 The photogenic peaks of the Fitz Roy massif rise up from vivid turquoise lakes and dense sub-Antarctic beech forest of the Los Glaciares National Park to pierce the skyline. Although it is less than half the size of the Himalayan giants, the sheer granites faces present long stretches of arduous technical climbing. Today, when a hundred people may reach the summit of Mount Everest in a single day, Monte Fitz Roy might only be successfully ascended once during the span of a year.
Perito Moreno Glacier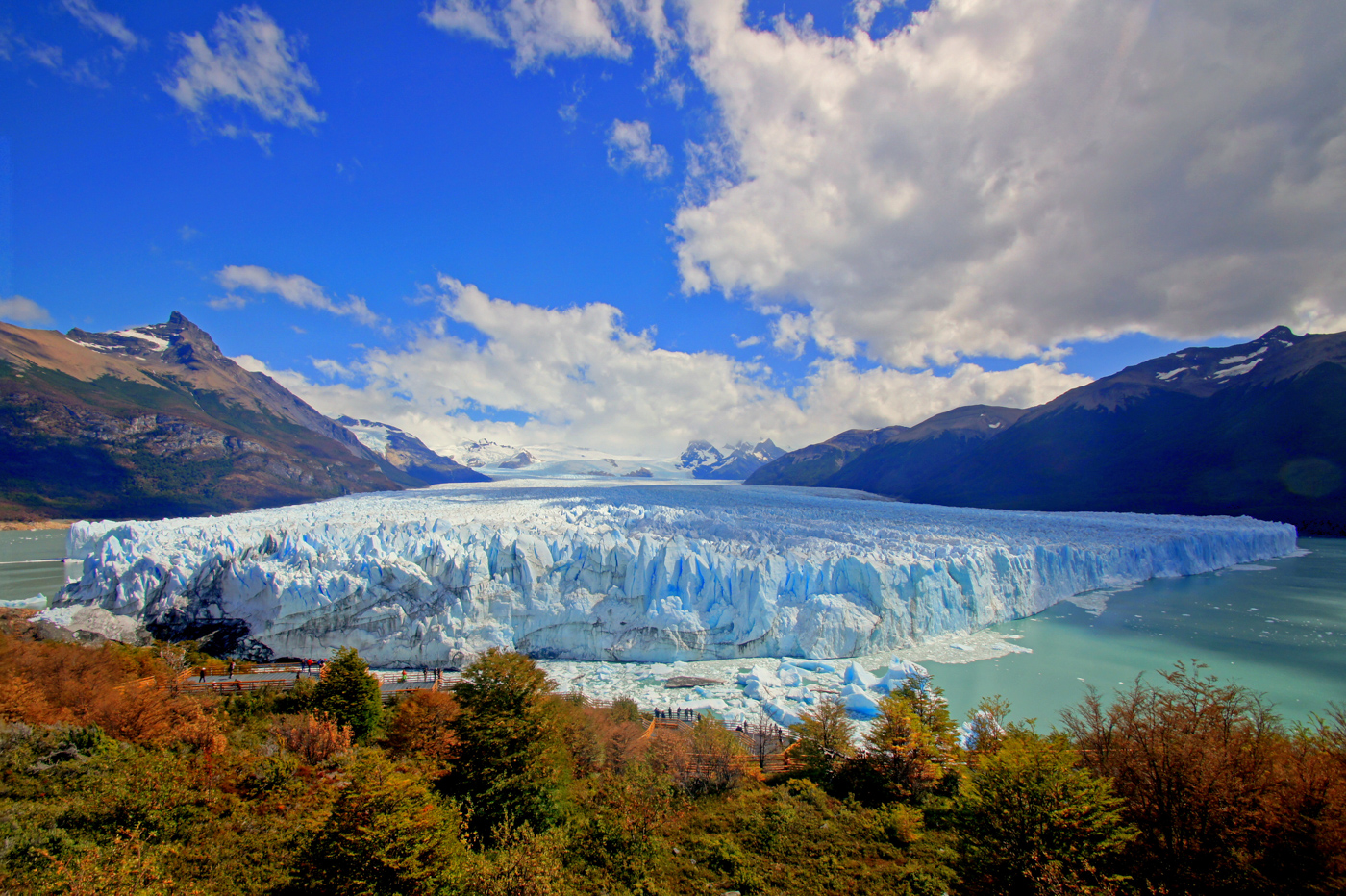 Rising 60m from an ice-bound arm of Lago Argentina and covering an area so vast that the eye struggles to take it all in, the glacier is a true marvel of nature. It is one of the few glaciers still advancing which causes massive chunks of the ice to collapse and crash into the lake below, forming vivid blue icebergs. Witness the spectacular show from the walkways and viewing platforms that offer panoramic views of the glacier's southern flank.
Mendoza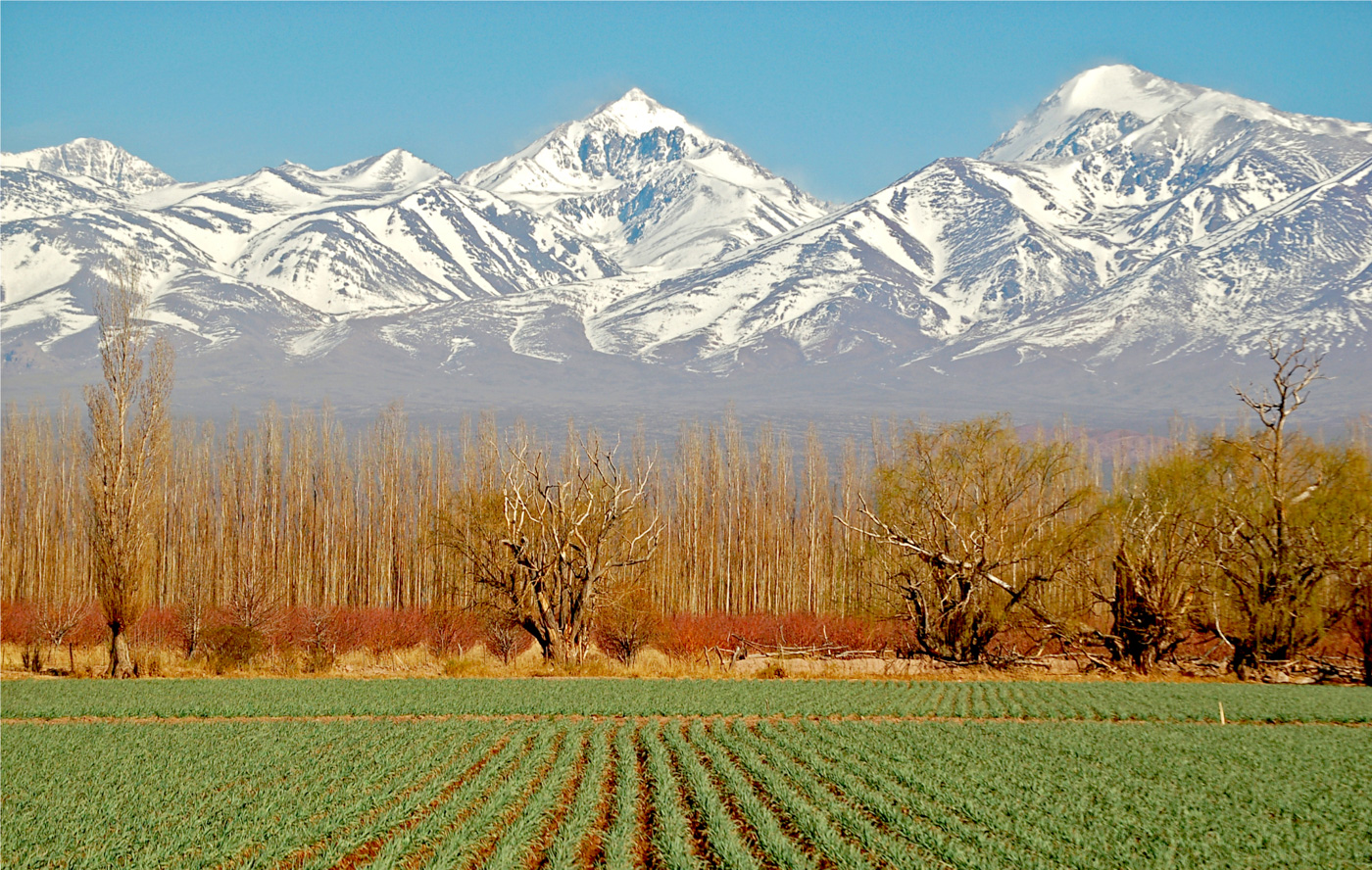 The laid-back city of Mendoza is known internationally for world-class wineries which surround it. Lying in the shadows of the ever visible snow-capped Andes offers a stunning contrast to the vineyards below.


Iguazu Falls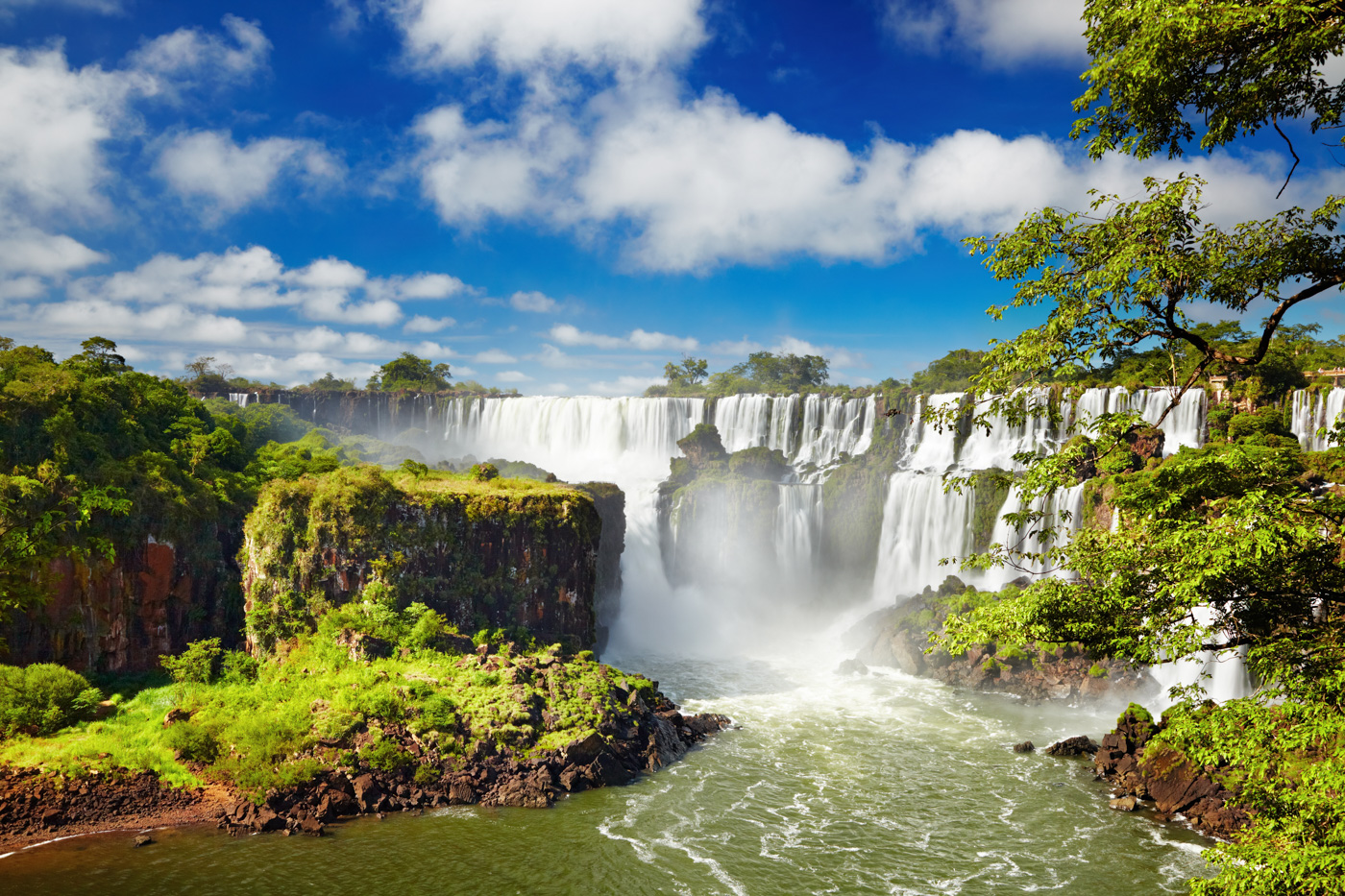 Straddling the border between southern Brazil and northeast Argentina, the Iguazú Falls are considered to be one of Latin America's most awe-inspiring natural sights. With 276 separate cascades forming a curtain of foaming water which crashes through tangled sub-tropical jungle and a scenic network of walkways leading you above, below and even behind the water, a trip to Iguazú Falls is a truly unforgettable experience.
Puna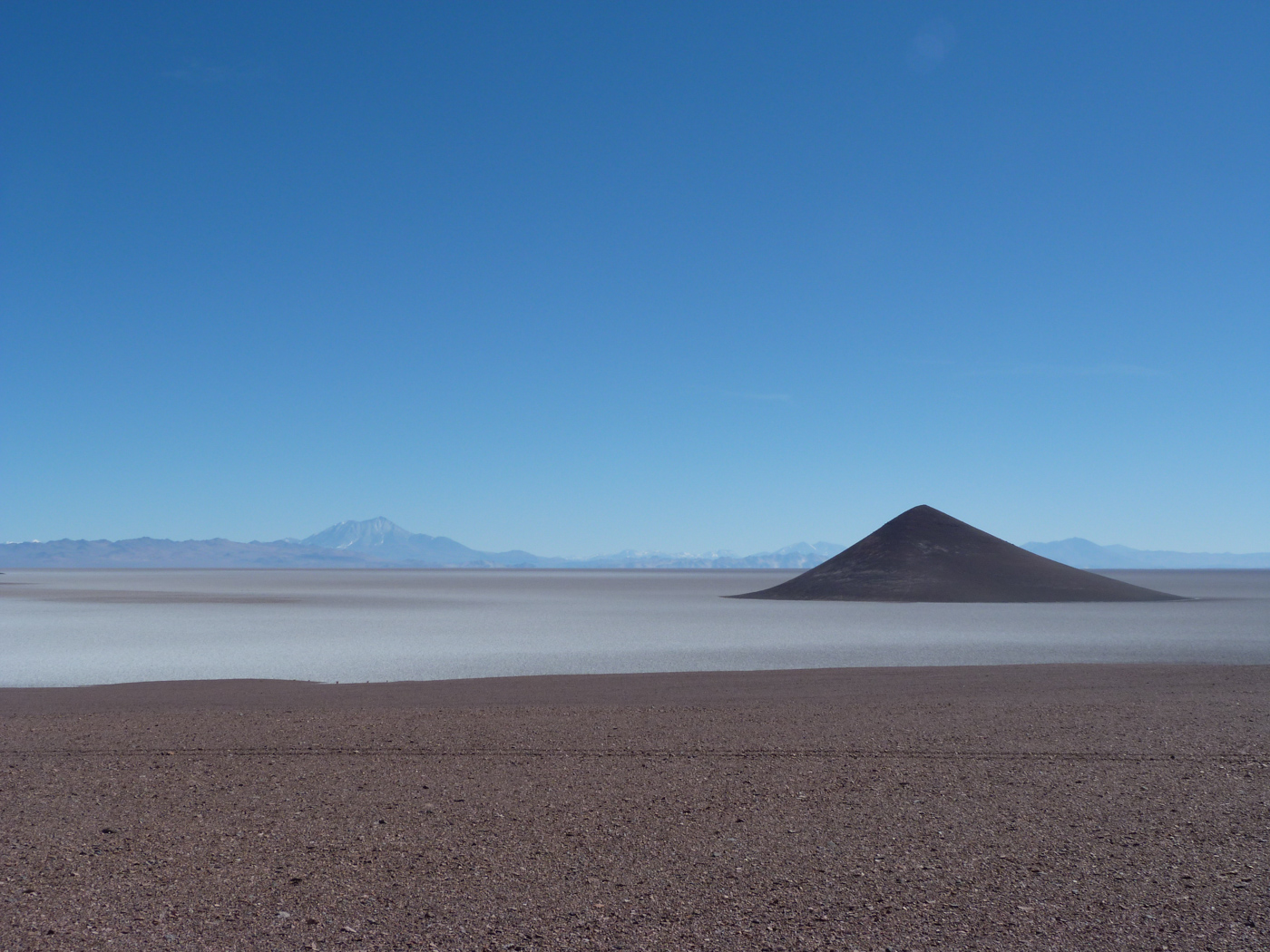 The other-worldly landscapes of the Puna de Atacama with its rarefied, high-altitude desert mountain scenery as alien as the surface of Mars is an immense region of northwest Argentina; the size of England and dotted with just a handful of hamlets and ghost towns, an expedition here will take you across silvery pumice desert to ochre-hued volcanic cones and glass-still volcanic lakes.
Last updated: 16 Jun 2017
Save
Tailor-made holidays
Flexible, custom-made holidays to Latin America created to match your exact requirements: our tailor-made itineraries are as unique as the clients for whom they are designed.
Design my trip