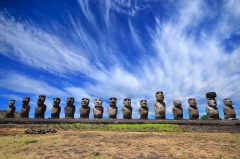 Travel Hub
Zika Virus
Last updated: 18 November 2016
UPDATE:  18 NOVEMBER 2016
The World Health Organisation's Emergency Committee on Zika has announced that, while the disease continues to be present in many regions of the world, it no longer presents an international health emergency.
In late January 2016, the Zika virus hit the news in a big way. Headline reports on the television, radio and in newspapers worldwide avidly followed the unfolding situation with a mixture of fact, comment and theory, which led to some confusion surrounding the risks posed to travellers to Latin America.
Since then, more detailed research has started to provide a clearer overview of the issue.
These notes aim to add some clarity for our customers and people thinking of visiting Latin America.
What is Zika?
The Zika virus was first identified in the late 1940s. It is spread between humans by mosquitoes, in a similar way to other well-established tropical diseases such as dengue fever and malaria. Of those infected, only about one in five people show any symptoms – which tend to be short-lived flu-like symptoms lasting between two and seven days.
In early 2016 a possible link has been identified between the increase of the Zika virus with abnormalities in pregnancy. While there was, at the time, no conclusive proof that the two are connected, it was this major concern that has brought Zika to world's attention.  This link was confirmed by the US Centres for Disease Control and Prevention (CDC) in April 2016.

Other connections have been suggested between Zika and an apparent rise in neurological disorders. While the World Health Organisation currently stresses that any relation is unconfirmed and they 'urge caution' on linking these with Zika as this has not yet been proven by experts, the CDC states 'GBS (Guillain-Barré Syndrome) is very likely triggered by Zika in a small proportion of infections, much as it is after a variety of other infections'.
Where has Zika been found?
The Zika virus has previously been identified in parts of Africa, Southeast Asia and the Pacific Islands. More recently, in May 2015, the Pan American Health Organization (PAHO) confirmed the first infections in Brazil and it has now been identified throughout many of the tropical areas in the Americas.
It is important to keep in mind that the number of confirmed cases is not generally high in areas frequented by tourists, and also that the threat posed by Zika remains small, for most travellers, in comparison with other mosquito-borne infections that are prevalent worldwide.
Is it safe to visit Latin America?
Generally, travelling to Latin America following the rise of the Zika virus is no different to before – based on current knowledge the Zika virus poses no greater threat to most visitors than other mosquitoes-borne diseases, such as dengue or malaria in tropical regions around the world.
The World Health Organisation currently states:

There should be no restrictions on travel or trade with countries, areas and/or territories with Zika virus transmission.

There are, however, two groups of people who should show caution:

Those who will be pregnant (or may be pregnant) during, or immediately following, their visit.
Those with severe chronic illness or immune system disorders.

Zika and future pregnancies
Varying reports about the Zika virus has created uncertainty over some vital information about the effect of the Zika virus on future pregnancies.
The term "if you are planning to become pregnant" has been commonly misinterpreted to mean "if you are ever planning to become pregnant".

The cautionary advice in place is to warn of the risks to someone who may be infected whilst pregnant, and does not suggest that Zika has a long-term effect on future pregnancies.

The US Centre for Disease Control and Prevention clarifies this:

If a woman who is not pregnant is bitten by a mosquito and infected with Zika virus, will her future pregnancies be at risk?

We do not know the risk to the baby if a woman is infected with Zika virus while she is pregnant. However, Zika virus infection does not pose a risk of birth defects for future pregnancies. Zika virus usually remains in the blood of an infected person for only a few days to a week. The virus will not cause infections in a baby that is conceived after the virus is cleared from the blood.
Transmission between humans
There is no evidence that the Zika virus can be transmitted through general day to day contact with other people.

It is also believed that the Zika virus can be spread by infected men through sexual transmission.  Although the risk is thought to be low, Public Health England advises men use condoms for 28 days after returning from an infected area if their partner is pregnant or may become so, or for six months if Zika symptoms develop.  Similarly, the American Red Cross asks donors to avoid giving blood for at least 28 days following visits to areas affected by the virus.
Current advice
While research continues, the current advice for visiting at-risk areas is:

If you are pregnant
Postpone or amend your trip.

If you may be pregnant at any point during your trip
Consider postponing (your trip or pregnancy) to avoid being pregnant while travelling.

If you have a severe chronic illness or immune system disorder
Consult your GP.

None of the above
If you do not fall into these groups, all the health authorities we have researched state that Zika should pose no compelling reasons to avoid travel; although, as is usual throughout regions where mosquitoes are prevalent, precautions should be taken to avoid being bitten (see below).

The UK Foreign and Commonwealth Officestates:

You should follow the advice of the National Travel Health Network and Centre and discuss your travel plans with your healthcare provider, particularly if you're pregnant or planning to become pregnant.
If you need to cancel your trip
If you can no longer travel, we recommend you check your travel insurance to discuss if you are covered. Several airlines have confirmed that they will refund those who are pregnant.

Please contact us if you have concerns.
What can I do to avoid infection?
The best way to avoid infection of Zika is mosquito bite avoidance.
While this can be difficult, the following precautions can go a long way when travelling in areas where mosquitoes are prevalent. And remember, mosquitoes can be present all day long, not just at dawn and dusk.
Keep exposed skin covered, with long-sleeved shirts and socks.
Use an effective Environmental Protection Agency (EPA) approved mosquito repellent on any exposed skin all day long – not just at dawn and dusk - and reapply regularly.
Use fans and air conditioning in bedrooms (at highest speed) – these make it difficult for mosquitoes to fly.
Consider treating bedrooms with anti-mosquito spray or a non-toxic ambient room repellent, such as citronella based products.
Consider using a Permethrin impregnated mosquito net when sleeping.
Important Note:
While we endeavour to update this page regularly, we strongly recommend you obtain the most balanced and up to date health information directly from expert authorities, such as those listed in this article.
Sources
The above notes are based on the best information at the time of writing. Sources include:
UK Foreign and Commonwealth Office
UK National Travel Health Network and Centre (NaTHNaC)
NHS Scotland
Public Health England
European Centre for Disease Control (ECDC)
The Pan American Health Organisation (PAHO)
US Centre for Disease Control (CDC)
The World Health Organisation (WHO)
American Red Cross
Papagaio
Your edit for Latin American inspiration
Our exciting range of articles on Latin America explore everything from iconic destinations and lesser-known cultural gems to delicious traditional recipes. You'll also find exclusive travel tips, first-hand client reviews and the chance to get your personal questions answered by our travel experts.
View Extraordinary Inspiration