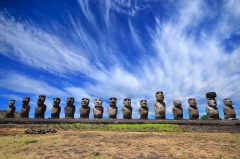 Travel Hub
Travel Insurance
To ensure that you enjoy your journey with complete peace of mind, we require that you have adequate travel insurance when booking your holiday. Choosing the right coverage can be a daunting task during these times, so after extensive research we have identified the most reliable and comprehensive insurance providers.
Some important considerations...
You'll need to have travel insurance at the time of booking your holiday, which covers the full duration of your trip in case of cancellation and/or curtailment.
Your travel insurance needs to provide cover for all the activities and destinations on your travel itinerary.
Your policy must cover Covid-19 medical expenses as well as cancellation cover. This should include cancellation prior to travel (in case you are required to medically quarantine), curtailment of your trip and any medical expenses whilst abroad.
It's important that you read the policy wording in full.  Most specialist travel insurance providers have useful Covid-19 FAQ pages. Be aware that many policies on the market include Covid-19 exclusions, which provide limited medical and cancellation cover.
Keep abreast of the current FCDO travel advice.  It is very rare for insurance policies to provide cover if you travel to a destination for which the FCDO advises against all but essential travel.
Campbell Irvine

We have been using and recommending the services of Campbell Irvine for over 30 years. This trusted company provides insurance with exceptional value for money, which meets the exact needs of travellers to Latin America. They have now launched a policy providing comprehensive cover to include medical expenses and cancellation cover related to Covid-19, which includes...
Medical emergency treatment overseas and medical repatriation due to a diagnosis with Covid-19.
Cancellation cover for irrecoverable accommodation and travel payments, in the case that you, a close relative or an insured travelling companion are diagnosed by a doctor with Covid-19 and are advised not to travel.
Cancellation cover if you (or your insured travelling companion) are unable to travel as you have been in contact with a close relative who is diagnosed with Covid-19, resulting in the NHS Test and Trace programme requiring you to quarantine.
Cancellation or curtailment cover due to being denied boarding of public transport if displaying symptoms of Covid-19.
All transactions take place directly with Campbell Irvine - they will deal with your enquiries, issue the policy documents and take payments. There are 3 easy ways of obtaining a quote and arranging cover:
When you visit their website, you'll find an easy to follow quotation and booking form, as well as links to full details of cover, and a full list of adventure sports which are automatically covered.
Journey Latin America is an Unregulated Introducer of Campbell Irvine Ltd who are authorised and regulated by the Financial Services Authority.
Campbell Irvine Insurance FAQs
Am I covered if I decide to travel against FCO advice? There is no cover if you travel anywhere that is contrary to FCO advice.
Does my policy cover me if I am diagnosed with Coronavirus whilst travelling overseas? Yes, all necessary medical emergency and associated expenses will be covered.
Am I covered if the FCO advice changes before I travel? If you purchased your Single Trip travel insurance prior to the change of FCO advice and you have not yet departed, then your policy will no longer provide any cover whatsoever. You may either defer the period of cover under your policy or apply for a full refund of premium.
Am I covered if the FCO advice changes after I travel? If you purchased your Single Trip policy prior to the change of FCO advice and have already departed, then full policy cover will continue to apply provided that you follow all UK, local Government or equivalent advice.
If one member of my family travelling with me is diagnosed with Coronavirus and is subject to compulsory quarantine by the treating doctor –are we all covered for any additional accommodation and travel costs incurred? Yes, provided you are all insured with us and are all subject to quarantine. You must be able to provide medical evidence from the treating doctor or local authority to confirm the quarantine order.
Am I covered for cancellation if I am diagnosed with Coronavirus before I travel? If you are diagnosed with Coronavirus and cannot travel, cancellation cover would apply so long as your GP confirms the diagnosis and the fact that you are not able to travel.
Am I covered if denied boarding by my airline due to a temperature check? The policy provides cover for cancellation so long as you have obtained written confirmation from your airline that they have denied you from boarding their aircraft as a direct result of you displaying symptoms of a contagious disease.
Are the costs of my Visas covered if I have to cancel due to being diagnosed with Coronavirus and therefore being unable to travel? In the event of a valid cancellation claim, the cancellation section will reimburse irrecoverable costs incurred including Visas which only cover the period of your cancelled trip.
Am I covered for cancellation should the UK be locked down again? No, in the event that the UK is ordered to 'Lockdown' again there would be no cover under the insurance in respect of Cancellation claims.
Am I covered if the country I am travelling in goes into lockdown? No, there would be no cover for any costs (accommodation / travel) incurred in the event of the country you are travelling in being locked down.
What if I am travelling overseas and am instructed to quarantine or self-isolate? You would be covered for any additional accommodation or travel expenses provided you can produce medical evidence that you have either been diagnosed with Coronavirus or directly exposed to Coronavirus.
What if I arrive at my destination, and am refused entry due to a high temperature and am forced into isolation for 14 days? There is quarantine cover under the Medical Expenses section of the policy for any necessary medical expenses as well as any additional travel or accommodation costs.
I am travelling with my family and one member contracts (or is suspected of contracting) Coronavirus. If the whole family has to self-isolate for 14 days, will additional accommodation and flight costs to return home be covered? There is quarantine cover for all insured persons under the Medical section, which includes cover for additional accommodation and flights.
A close relative has contracted Coronavirus, so I am unable to travel. Am I covered for cancellation or curtailment? The policy will provide cover in the event a Close Relative is diagnosed as having Coronavirus and is seriously ill, which on medical grounds will require your presence. This will need to be certified by their GP.
I arrive at my holiday destination but am instructed by the local authorities to self-isolate in my hotel, but I have pre-booked and paid for excursions. What am I covered for? Your insurance will cover the cost of any additional accommodation incurred whilst you are subject to quarantine based on your individual symptoms or suspected exposure to COVID-19 but will not refund any pre-booked accommodation costs if these have been used. With regard to any unused pre-booked and paid for excursions, provided that these are non-refundable, your insurance will reimburse these costs –less the standard policy excess and subject to you being able to provide documentary evidence to support the instruction to quarantine from either the Government, public authority of the country you are in or the treating doctor.
Alternative Travel Insurance providers
Insurance providers now broadly fit into three groups in their Covid-19 coverage.
Those providing no cover for claims relating to health pandemics
Those that only cover medical expenses if you contact Covid-19 whilst abroad - but nothing else.
Those, like Campbell Irvine, that provide cover for Covid-19 medical expenses and cancellation.
At the time of writing, there are a number of other insurance providers offering similar suitable coverage for your holiday with Journey Latin America including, ABTA, Nationwide, Virgin Money, Travel Bag Insurance, Allianz Assistance, Staysure, Axa, AllClear, Asda, Co-op, JustTravelCover, and LV, among others. Please note that policies are changing all the time so it is essential to read the policy wording very carefully and speak to an advisor where possible. A useful resource is the consumer champion 'Which' who provide up-to-date information on travel insurance and the details of those offering comprehensive cover for Covid-19 related issues www.which.co.uk/money/insurance/travel-insurance
Papagaio
Your edit for Latin American inspiration
Our exciting range of articles on Latin America explore everything from iconic destinations and lesser-known cultural gems to delicious traditional recipes. You'll also find exclusive travel tips, first-hand client reviews and the chance to get your personal questions answered by our travel experts.
View Extraordinary Inspiration