Back
Zocalo Central
Unpretentious hotel with an illustrious heritage, located right on the main square in the city's atmospheric historic centre.
Nothing can detract from the Zócalo Central's brilliant location on the Zócalo (main square) in the capital's historic centre, not far from the airport. It is built on the site of – and maintains remaining sections of – Emperor Moctezuma's palace, later the residence of conquistador Hernán Cortés and the first house of Government, endowing the hotel with an illustrious heritage.
Times may have changed and past glory faded, but the décor and furnishings of most of the en suite rooms defer subtly to the building's colonial past. Not all rooms have views, but there is no denying the wonderful vantage point over the Zócalo available to guests from the rooftop terrace restaurant and bar. The central location also allows you the pick of a wide array of bars and restaurants in the neighbourhood.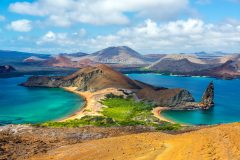 What our clients say
Excellent situation. The first room allocated was very small. We then changed to a newly renovated room on the first floor which was much better. The breakfast room has an…

Well positioned centrally situated quite intimate hotel with friendly staff. Breakfast was on the terrace of the bar on the 6th floor with only plastic shielding us from the 5-80c…

For a few days stay good central location, great view of the square from the restaraunt.

Great location. good breakfasts with a stunning view of the central square.

We were upgraded to a suite which was terrific with a view over the square.

Good hotel, great location, excellent restaurant, nice staff, incredibly noisy!
Our Expert's Opinion