Back
Evening with the music of the Buena Vista Social Club
Be transported back to a different era at a live performance in at atmospheric Old Havana haunt.
Taberna Beny Moré may be a restaurant, but it's not the food that attracts its clientèle. With its nostalgic décor and prime location in Old Havana, this is the venue for electrifying live performances featuring the music of the legendary Buena Vista Social Club.
The music exudes an infectious energy as the mood of the 40s and 50s, is captured. At that time the real social club - after which the acclaimed band was named - was a melting pot of musical styles and upcoming stars. Meanwhile, salsa dancers hit the dance floor to complete a quintessentially Cuban scene.
Cuba
Havana
Holidays Evening with the music of the Buena Vista Social Club
From expertly designed Private Journeys to trail-blazing Group Tours, browse our range of carefully crafted holidays.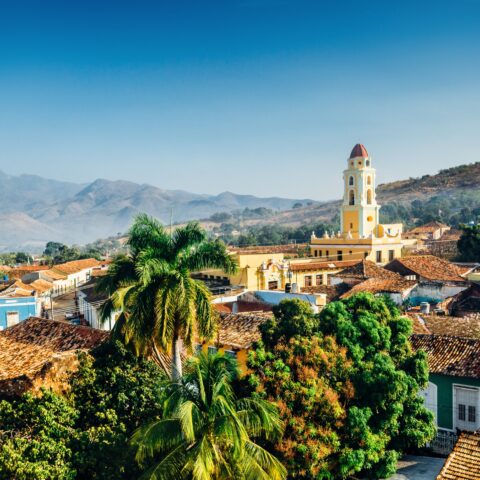 Private Journeys