The Falkland Islands: a model for conservation
17 December 2015
The Falkland Islanders are not only zealously preserving their traditional way of life. They also see themselves as guardians of what is some of the most glorious wilderness scenery and eye-boggling wildlife habitats in the world.
Most British people are only familiar with this distant archipelago from having read about or watched footage of the 1982 war (although in 2015 the BBC produced a documentary series about daily life on the islands). But on a recent visit I was astounded by how beautiful the landscape is. Ranges of jagged purple-hued hills glower over wind-buffeted grasslands; agitated waves (battleship grey under angry skies but Caribbean turquoise when it is clear) pound pearl white beaches. There are no trees, but everywhere you look breathes with life: vast colonies of albatrosses. several species of penguin, cormorants, steamer ducks, dolphins and everything from elephant seals the size of a bus to the tiny Cobb's wren thrive here.
The Falklands shelters a mind-boggling 75% of the world's rockhopper penguins, and 70% of the black-browed albatrosses on the planet. They also host 30% of the gentoo penguins.
Many of these creatures are trusting, allowing human beings to approach almost to within touching distance. But it is not so long ago that seals and penguins were slaughtered in their thousands for commercial gain. And nowadays new road, oil exploration and licensed fishing pose increasing threats to their habitats.
But help is at hand. Falklands Conservation is very proactive in its defence of its wildlife, which outnumbers the human population thousands of times over. This locally-based organisation adopted a National Plan of Action for Seabirds in 2004, monitoring the population trends in order to arrest declining populations: black-browed albatross numbers have fallen by 20% over five years.
At sea, feeding grounds are discovered and systematically mapped, birds are tracked by satellite and valuable work is being done to reduce injury to birds from fishing vessels, a campaign which has already yielded excellent results, with the number of damaged birds significantly reduced. Bird-scaring lines developed by the organisation are now employed to save seabirds all over the world. Surveys are also being carried out to protect native plants (a National Herbarium has been established) and insects.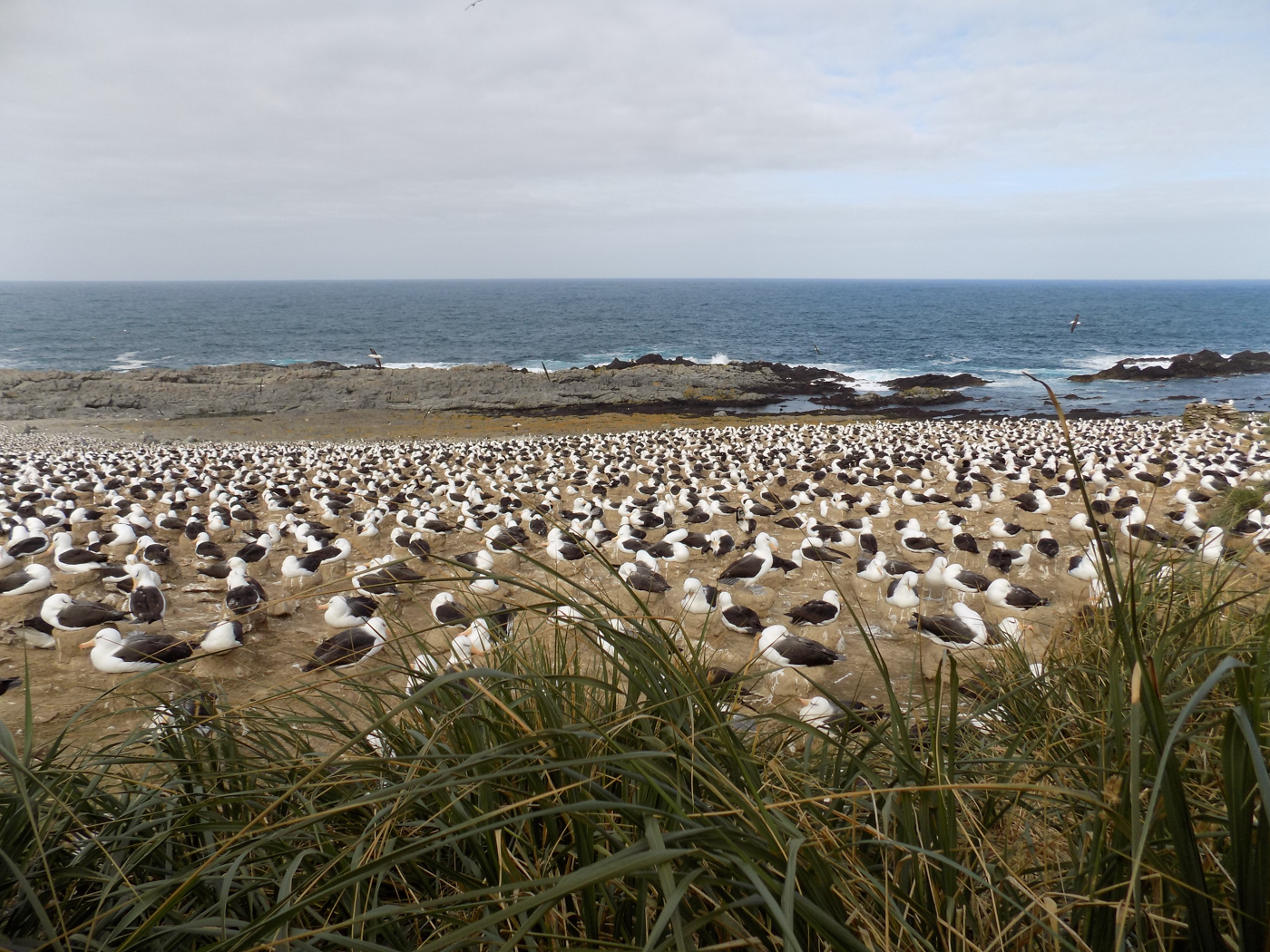 Another important project is the eradication of rats and mice, introduced by ships over the centuries and the enemies of ground-nesting petrels among other vulnerable species. Since 1998, 18 islands have been rendered rat-free.
In addition Falklands Conservation also provides teaching materials to make Falklands children aware of the natural environment and respect the creatures with whom they share it.
Famers and landowners enthusiastically embrace these aims and co-operate with Falklands Conservation in its aims. For the moment at least, this precious wilderness and its wildlife are protected by effective custodians.
Tailor-made holidays
Flexible, custom-made holidays to Latin America created to match your exact requirements: our tailor-made itineraries are as unique as the clients for whom they are designed.
Design my trip