Back
Cross the Uyuni salt flats, Bolivia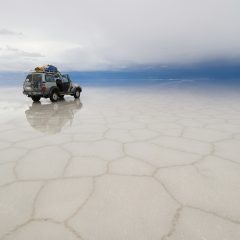 Discover a surreal landscape of endless salt, blindingly white in the dry season or mirroring the sky in the wet season.
Occupying over 10,000 square kilometres, the vast Salar de Uyuni is a naturally occurring salt desert, resembling in the dry season an endless sheet of searing white and in the wet, a vast mirror for the heavens as land and sky fuse and the horizon blurs into nothingness.
With a shallow reflective layer of rain water covering the salt, driving across the Salar gives the illusion of flying. The terrain is completely featureless, bar the occasional "floating" island that comes into view before drifting off again into the distance.
When it's dry however, the blinding white desert of salt is a playground inviting all manner of perspective-bending trick photography. Viewed at close range, the ground is etched with striking hexagonal patterns.
No matter when you visit, you can expect an utterly surreal and mesmerising experience, made all the more unearthly when the Isla Incahuasi, an incongruous outcrop of bristling cacti, appears out of the emptiness. You'll also visit Colchani, where the salt is still mined by hand using age-old traditional methods and piled into white mounds that dot the salt fields.
Bolivia
Uyuni salt flats
Holidays Cross the Uyuni salt flats, Bolivia
From expertly designed Private Journeys to trail-blazing Group Tours, browse our range of carefully crafted holidays.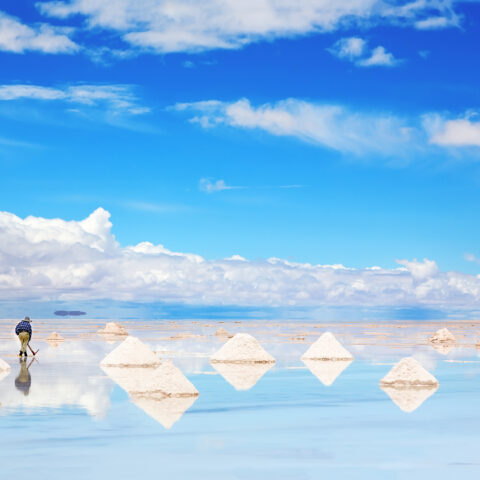 Group - Discovery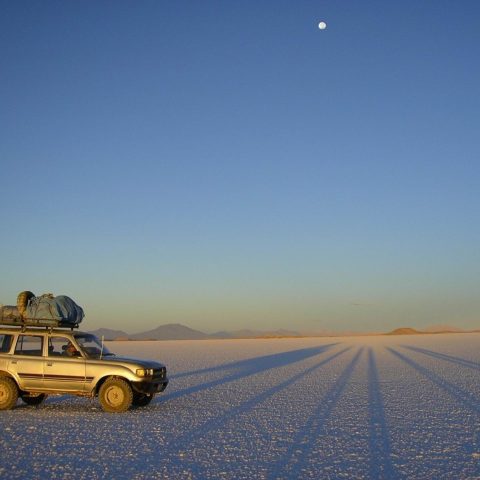 Private Journeys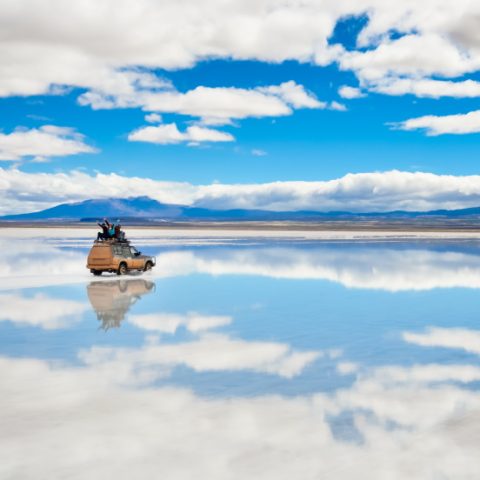 Private Journeys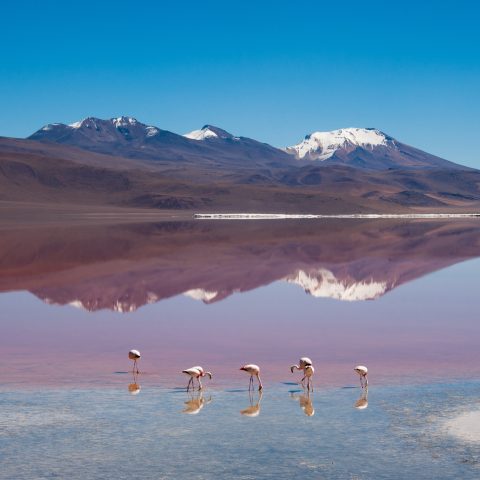 Group - Discovery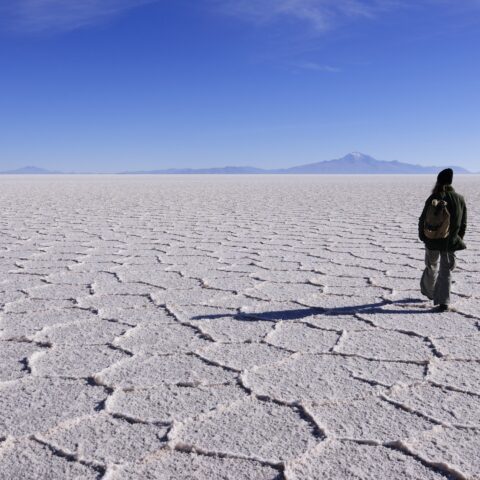 Group - Classic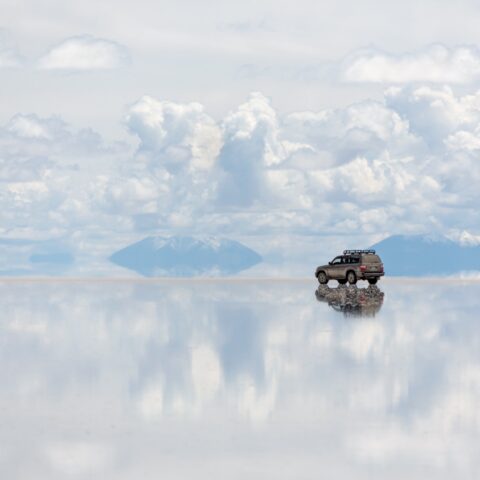 Private Journeys