Back
Zipline in Mayflower Bocawina National Park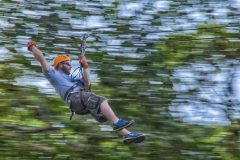 Zip across the treetops in a lush tropical rainforest reserve in Belize's Mayan Mountains.
Canopy zip-lining through tropical forest has become very de rigueur these days – especially in Central America, with popular zips in Costa Rica, Panama, Belize and Honduras. Not only do they give you a heart-pumping thrill as you glide along some way above ground, over valleys, canyons and exuberant vegetation, but you have a totally new perspective on the natural environment and the wildlife and flora which shelters there.
The ziplines in the Mayflower Bocawina National Park in Belize is the longest in the country, taking over two hours to complete. There are a mind-boggling 14 platforms connecting nine runs. You glide through and above dense rainforest within touching distance of the foliage populated with exotic birds and flowers.
Unusually for zip-line operations there is the opportunity to ride at night with a head torch : a totally different experience, where the jungle seems to come alive with bats, owls and kinkajou.
It's all very safe; the equipment is good quality and the guides professional and well trained in both managing the activity and making sure that each and every participant has a great time.
Belize
Maya mountains and jungle
Holidays Zipline in Mayflower Bocawina National Park
From expertly designed Private Journeys to trail-blazing Group Tours, browse our range of carefully crafted holidays.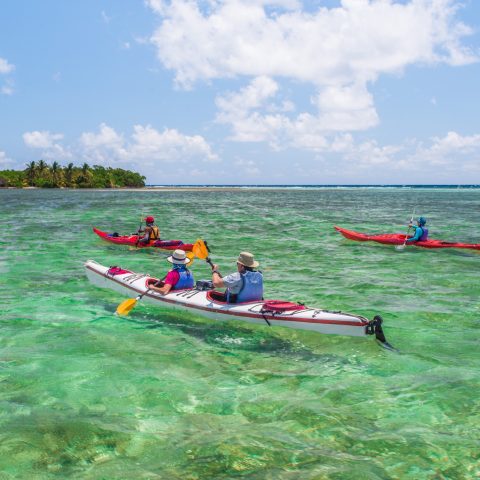 Private Journeys