Argentina's northwest has long had a battle on its hands when it comes to tempting visitors away from the immense attraction of Patagonia. For years, some of the most rewarding road trips in South America have been quietly enjoyed by the relative few who've broken ranks to head in the direction of Salta. Driving amidst velveteen vineyards and exclamation-inducing canyon scenery, it often seems Argentina just can't get any better.
Enter the Puna, the new best friend of Argentine travel. Sitting aloofly on the sidelines, within a day's ride of Salta, this England-sized chunk of high-altitude desert has languished largely unnoticed for several decades, since the demise of its sulphur mines and lonely railroads. Insulated from the outside world by tough overland journeys and a lack of communications, the Puna's handful of inhabitants extend a guarded welcome and, perhaps wisely, are not rushing to encourage tourism. Two tiny guesthouses - 500km apart - offer a dozen or so rooms with a warm shower. Occasionally, even a wobbly Wifi connection can be found in the Puna's tiny communities. Change is coming.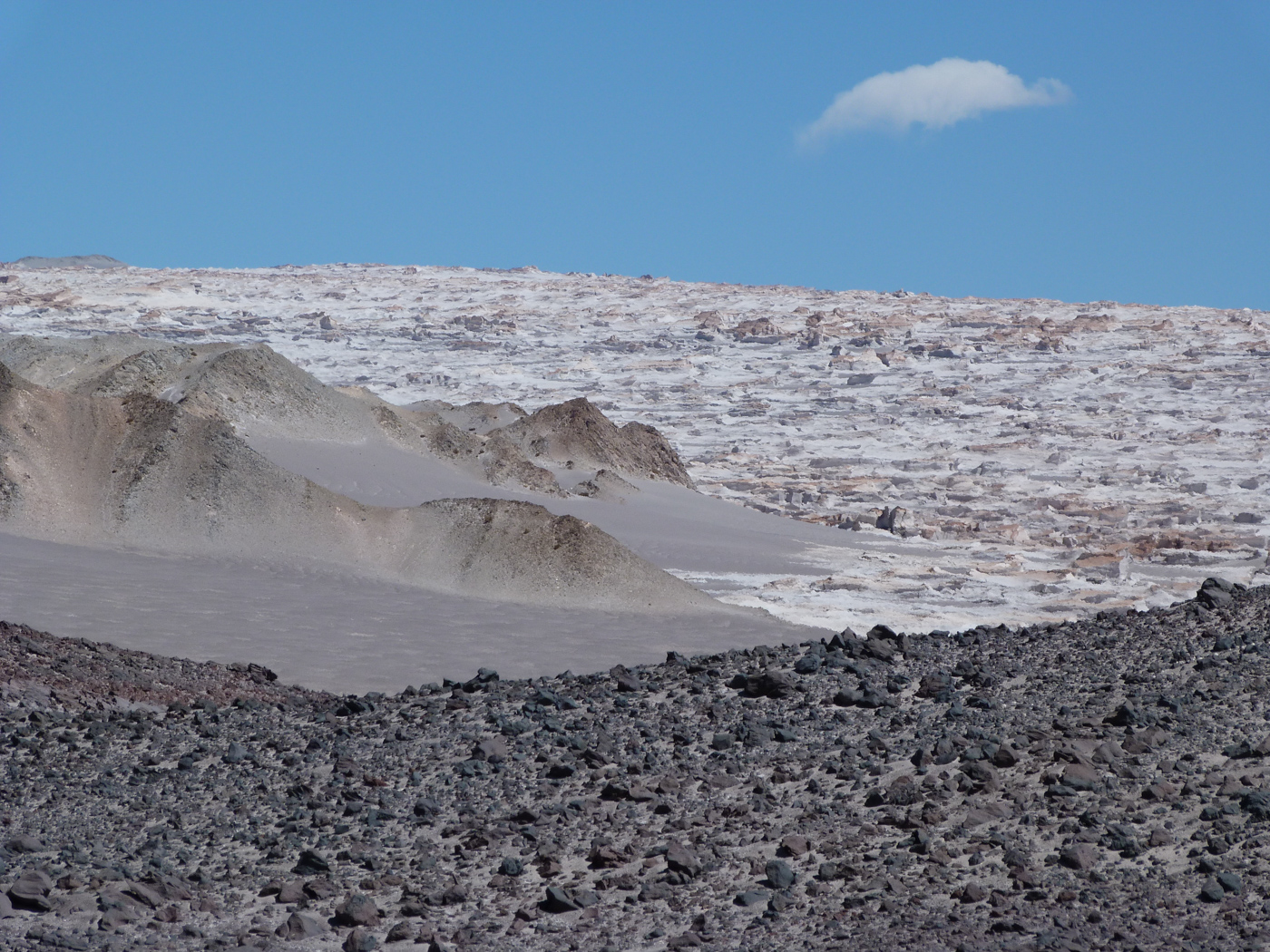 A thousand travel clichés could not prepare you for the Puna experience, but it's hard to hold back. For me – I travelled there in 2014 - this was one of the most mind-numbingly extraordinary experiences I have had on a continent full of extraordinary experiences.
There's an otherworldly, haunting feel to travelling here: it is all about total immersion in unfamiliar, alienating landscapes. Views change frequently, between 6,000m high snow-capped volcanoes, multi-hued mountains, a vast field of pumice, towering desert dunes, weird and wonderful rock formations, immense salt deserts with volcanic islands and wave patterns that from above really look like the ocean, yet close up are actually dry.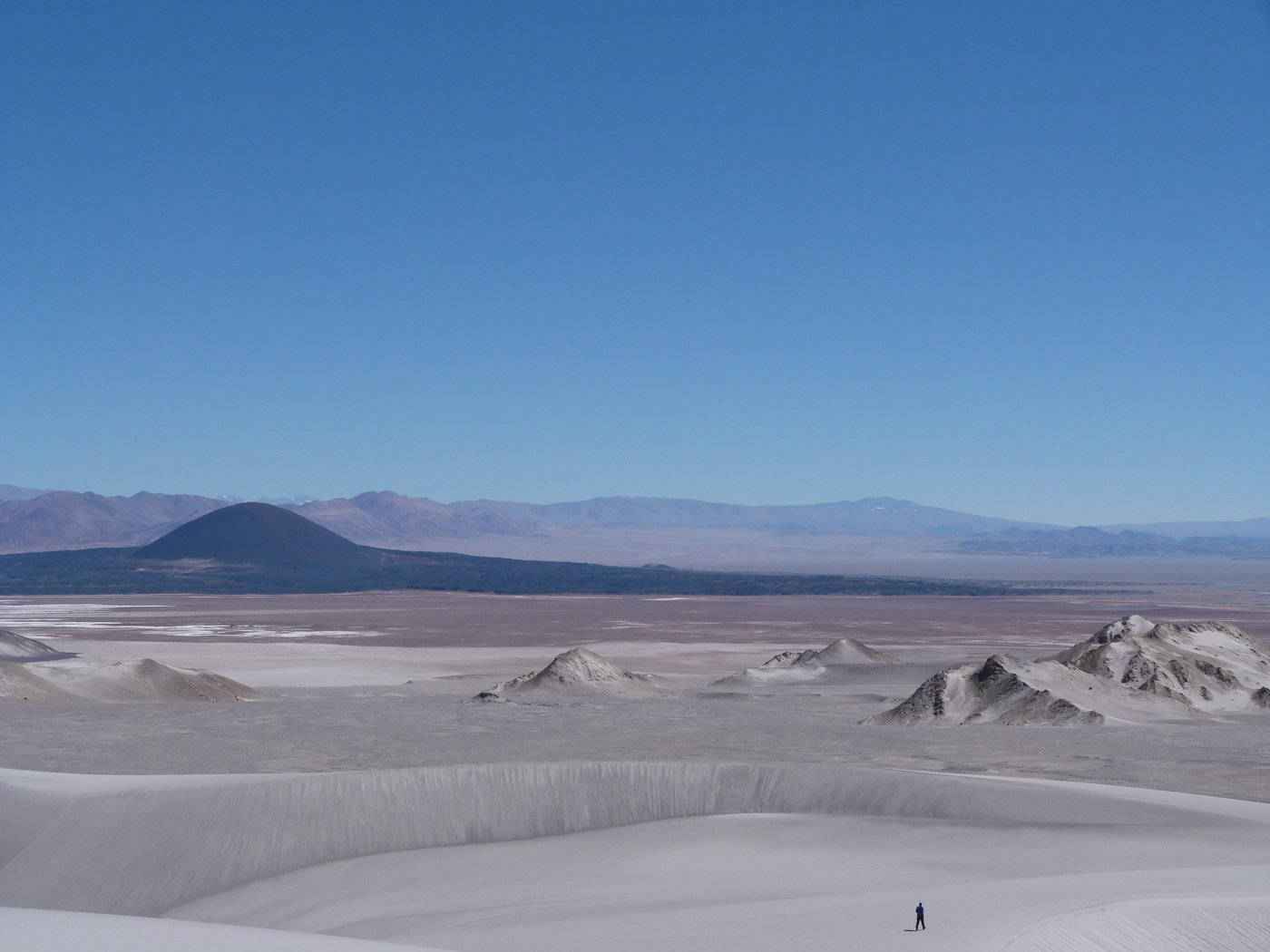 Empty as it is today, there's a powerful human narrative in the Puna. Inca ruins survive on the tops of the volcanoes and it was from the top of Llullaillaco (6,739m) that perfectly-preserved mummified remains of sacrificed Inca children were discovered and brought to Salta's MAAM museum. Centuries-old indigenous communities inhabit sunlit oases of poplar trees and ancient adobe houses, where visitors are rare. Meanwhile there's an unsettling, post-Armageddon feel to the abandoned, much newer mining towns.
There's a wildlife highlight too, at Laguna Grande with thousands of James, Chilean and Andean flamingos. But for much of the time, there's no sign of life. You feel an exhilarating sense of isolation from the outside world.
Like everything, the Puna is not for everyone. Journeys are long and roads are often just tyre tracks. You have to switch off: no downloading anything or phoning anyone for almost a week. And unlike elsewhere in north-west Argentina, no-one is coming to the Puna for the food (yet). Much of the Puna is at over 3,000m above sea level. Overdo it at altitude (easily done when confronted with constant temptation to run amok with a camera) and the Puna will slap you down with a nation-sized headache. It's important to take it easy: the scenery will come to you.
For those going north-west in Argentina, travelling between charming boutique lodgings, top-notch empanadas and long-legged malbecs in the Calchaquies Valleys will still feel like being in on a sublimely satisfying secret. But if you crave being among the first to discover something really special, we'll organise a 4x4, a driver who knows what they're doing and send you to the Puna. It's travel off the map, if you can find one.

Tailor-made holidays
Flexible, custom-made holidays to Latin America created to match your exact requirements: our tailor-made itineraries are as unique as the clients for whom they are designed.
Design my trip