Turtle and tortoise spotting in Latin America
11 September 2018

There are some wildlife experiences out there that are simply indescribable and are potentially once-in-a-lifetime moments that will stay with you forever: seeing sea turtles hatch on a tropical beach in Costa Rica, spotting a giant tortoise in the Galápagos Islands or snorkelling amidst sea turtles in Belize. Central and South America are home to some of the world's best destinations to witness sea turtles and tortoises in the wild and below, we highlight some of these top spots:
Costa Rica
Costa Rica is home to quite a few prime locations to spot turtles. One of which is Guiones Beach at Nosara, one of the key breeding areas for Olive Ridley turtles, which arrive en masse to nest every full moon. In the nights afterwards, you'll see the dark sands covered with cracked eggs as new born turtles tentatively make their way towards the ocean.
On the Caribbean Coast, in Tortuguero to be more exact, is where you'll find the famous leatherback turtle. This ocean giant can often measure up to 2m in length and weigh up to 600kg. They return to the beach they were born to give birth between March and June, and if your timing is right you could have the privilege of witnessing this humbling spectacle for yourself.
When you join our Family Costa Rica: Jungle walks and turtle spotting, between July and October, we include a night time visit to the local nesting beach in Tortuguero Jungle Reserve, where you might be lucky enough to see the Atlantic Green Sea Turtle laying their eggs.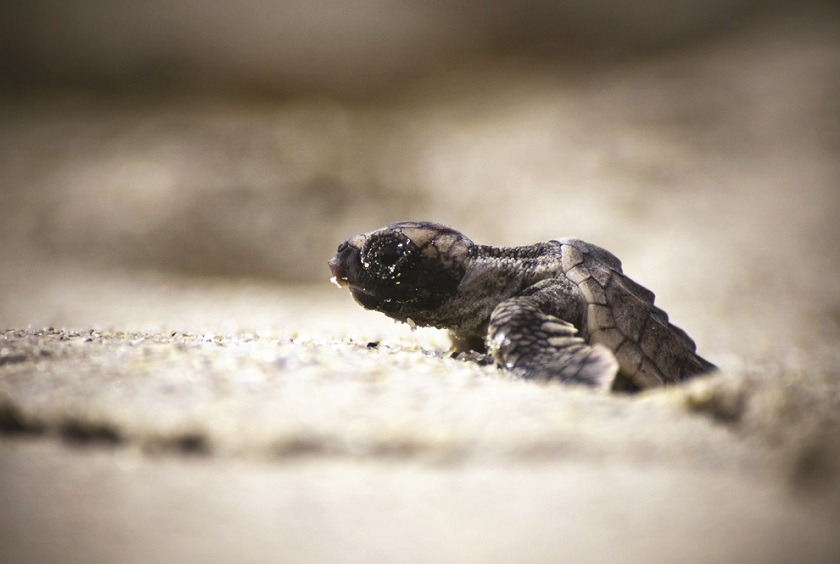 El Salvador
Just off El Salvador's Pacific coast you can find Jiquilisco Bay. This pristine archipelago comprises of 27 islands hosting a diverse array of bird and marine life, including four species of turtle: Hawksbills, Olive Ridleys, Leatherbacks and Green turtles- who all come to nest here. There's also a permanent population of Hawksbills in the estuary. The nesting season for this species is between May and October.
Visit Jiquilisco Bay on our Signature El Salvador: Revolutionary road trip holiday.
The Peruvian Amazon
The northern part of the Amazon river is populated by enchanted wildlife, including the Arrau turtle in the Pacaya Samiria reserve. The largest freshwater turtles in Latin America can be spotted from an Amazon cruise. The Aria Amazon, Delfin I and II offer guided excursions to the National Park where you can observe these magnificent animals.
North East Brazil
Brazil has five of the world's seven species of turtles, and between October and May they breed and lay their eggs on the beaches of Pipa, Bahia, in the north-eastern corner of the country. Further south, you can visit a turtle preservation project in Praia do Forte. The coastline is now part of a national preservation programme which helps protect sea turtles that lay eggs along the beaches. The nesting season on the beaches of Bahia runs from October through March.
Visit Praia do Forte on our Family Brazil: Waterfalls, rivers and rainforest holiday.
Belize
Belize's 300km long barrier reef is a hotbed of marine life. Within this wonderland of coral, snorkelers can spot a large amount of wildlife, including sea turtles. Three different species can be found on Belize's Caribbean coast: the Green, Hawksbill and Loggerhead turtles. At Ambergris Caye turtle nesting season runs between May and November.
Visit the Caribbean cayes and coast on our Signature Belize: Rainforest, reef and ruins holiday or on our Luxury Belize: Nature, wildlife and Caribbean cayes holiday.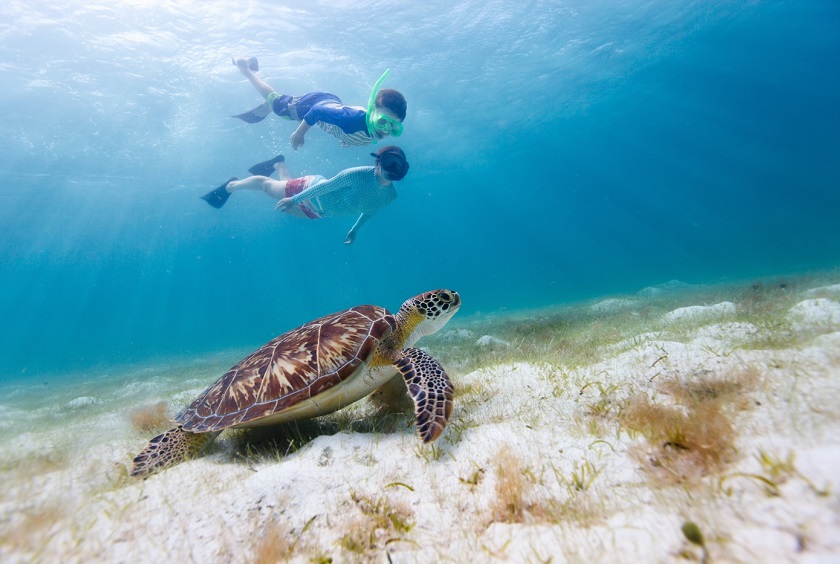 Panama
Bocas del Toro, off the Caribbean coast in Panama, features the Bastimentos Marine Park: an important conservation area offering superb diving and snorkelling. This archipelago is home to the Leatherback and Hawksbill Sea turtle. The nesting season of the Leatherback is between March until August, while the Hawksbill nests between May until September. Hatching season of the Leatherback is between May and September, and November for the Hawksbill turtles.
Visit Bocas del Toro on our Signature Panama: Canal, wildlife and beach holiday.
Galápagos Islands
The only turtle species to breed and nest in the Galápagos Islands is the Galápagos Green turtle. This endangered species of sea turtle can be found in the waters around the archipelago and can regularly be spotted on an organised boat trip or during a snorkelling trip on the archipelago. Snorkelling is the easiest way to experience the unique marine environment of the Islands and is included on every Galápagos cruise. The Galápagos Green turtle can be seen all-year-round. December to March is when pregnant females may be seen around the shores waiting to lay their eggs.
The Green Turtles' cousin, the Giant tortoise, can be found in the Santa Cruz highlands and Alcedo Volcano on Isabela Island. Smaller populations of giant tortoises can also be found on Santiago, San Cristóbal, Pinzón and Española. In total there are 14 different species to be found on the islands with an average size of 1.5m in length and 250kg in weight. You can see them all-year-round.
See the Galapagos Green Turtle or the Giant Tortoises on our Signature Galapagos or Wildlife Peru and Galapagos holiday.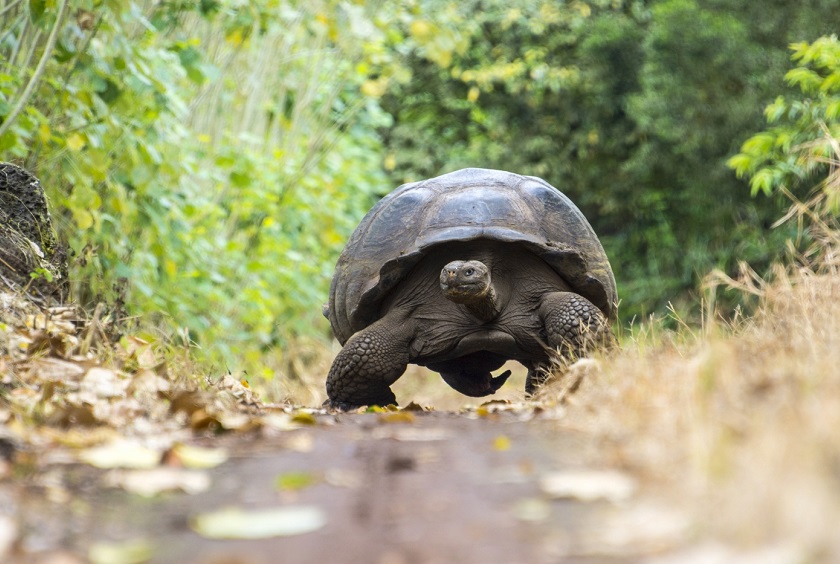 Riviera Maya, Mexico
With marine parks and beautiful beaches aplenty, the Riviera Maya on Mexico's Yucatán Peninsula is the perfect destination for snorkelling. The Green, Hawksbill and Loggerhead turtles inhabit the waters near Cancún. At night between May and October, female turtles come ashore to lay their eggs in the sand on beaches throughout the Riviera Maya.
Visit the Riviera Maya on our Self-drive Mexcio: Discover the Yucatan Peninsula holiday or on our Signature Mexico: Cultural heartlands to Caribbean coast holiday.
Tailor-made holidays
Flexible, custom-made holidays to Latin America created to match your exact requirements: our tailor-made itineraries are as unique as the clients for whom they are designed.
Design my trip