Journey Latin America Product Manager David Nichols is bowled over by Panama's hidden delights.

My first visit to

Panama

was purely by accident.
During a day's hiking in the sweltering foothills of Costa Rica's Cordillera Talamanca, I managed to get myself lost. After being canoed across a wide river, negotiating a monotonous banana plantation and eventually emerging at an empty road, I asked directions of a farmer. I had actually strayed into Panama, and not wishing to find myself in hot water, I quickly arranged to be canoed back across the river to Costa Rica. However, my unexpected excursion to Panama awakened a curiosity for this slender, serpentine land bridge holding two giant continents together, which everyone has heard of but no one really knows.
Ten years later...
Nearly a decade later, somewhat more savvy and (unlike last time) with a passport in hand, I decide to do things properly. This time I also have some idea of where I am going. I arrive at the same river, but at a legitimate crossing point a few miles downstream - only to find it has burst its banks and the village of Sixaola is partly submerged under five metres of water. The frontier police do not want any gringos trying to wade into Panama today.
Sensing my looming disappointment, the medal-encrusted comandante del policia takes off his shades of intractability and cheerily offers me a lift in his boat. We sail down the main street of Sixaola, paddle along the railway track to immigration, and formalities completed, we trudge into Panama with tidemarks of mud up to our knees, and still a road journey to go, before hopefully making the last ferry to Bocas del Toro.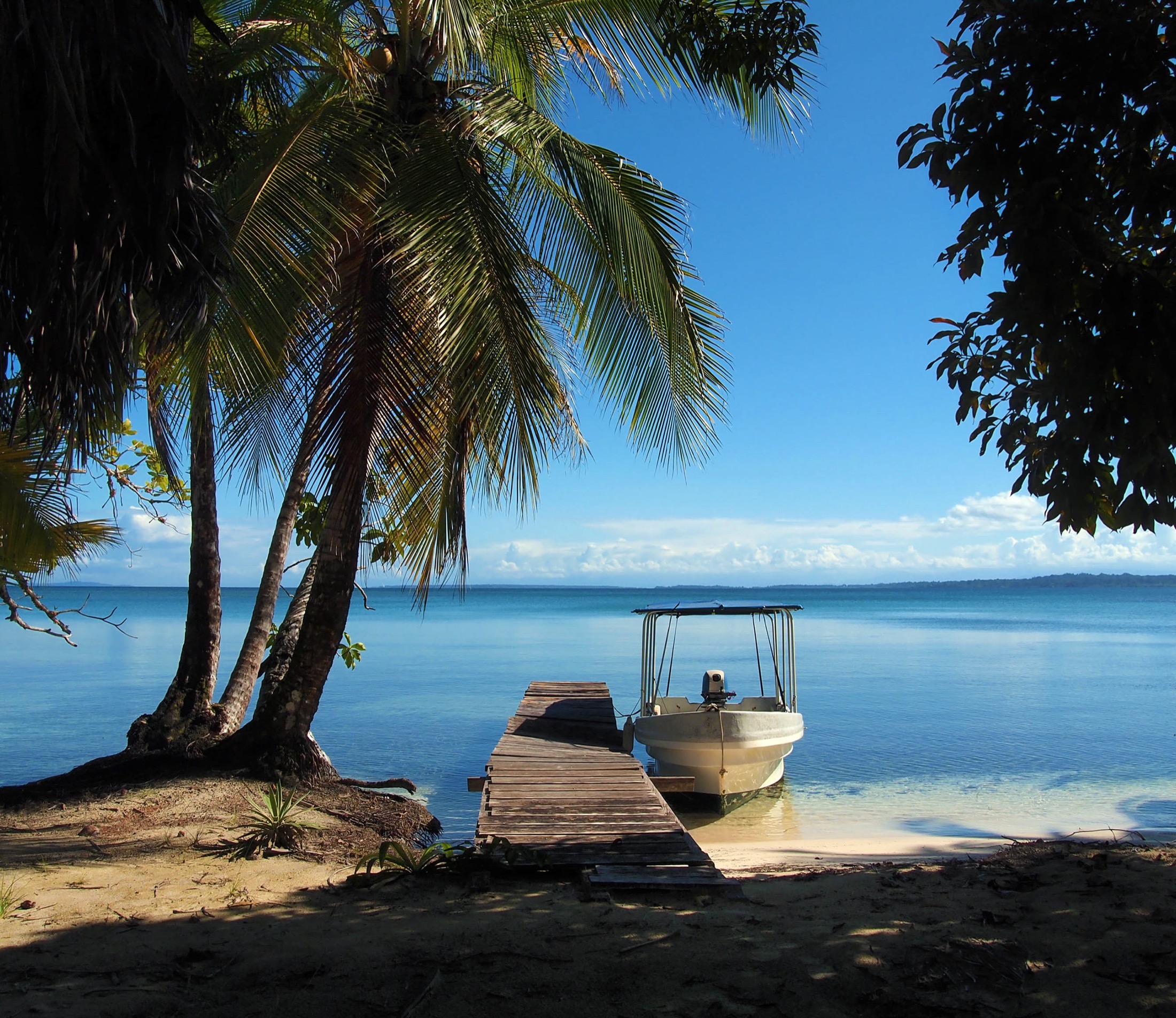 There are far easier ways of reaching Bocas del Toro; the late afternoon flight from Panama City whines a few feet overhead as we dock at the town's waterfront after a rough crossing punctuated by anxious gasps and the odd murmured prayer. However, as I have found out, the relatively difficult overland access from Costa Rica has protected Panama's secret Caribbean archipelago of forested islands, mangrove bird sanctuaries, crystal atolls and translucent seascapes from becoming noticed, talked about and overrun.
Bocas del Toro: an unassuming kind of place
Bocas del Toro, or just Bocas as the archipelago's sedate main town is known, is Panama and the West Indies rolled into one big, fat, mellow cigar. Neglected, balconied wooden houses - some of them lurching and sinking at alarming angles - lend the town the air of a film set as evening falls and the town is enlivened by its very own cast of thousands. Indigenous indians start to dismantle their stalls in the unpretentious plaza, children ride by, two to a bike with no lights, families congregate on verandas, the village drunk swaggers tirelessly up and down the main street. Elderly bocatoreño couples stroll by arm in arm, as they probably have done every evening for years. Laughter, animated cries of Spanish and carefully chosen words of English patois are carried in the sea breeze. There is the odd washed-up foreigner who, quite understandably, never went home.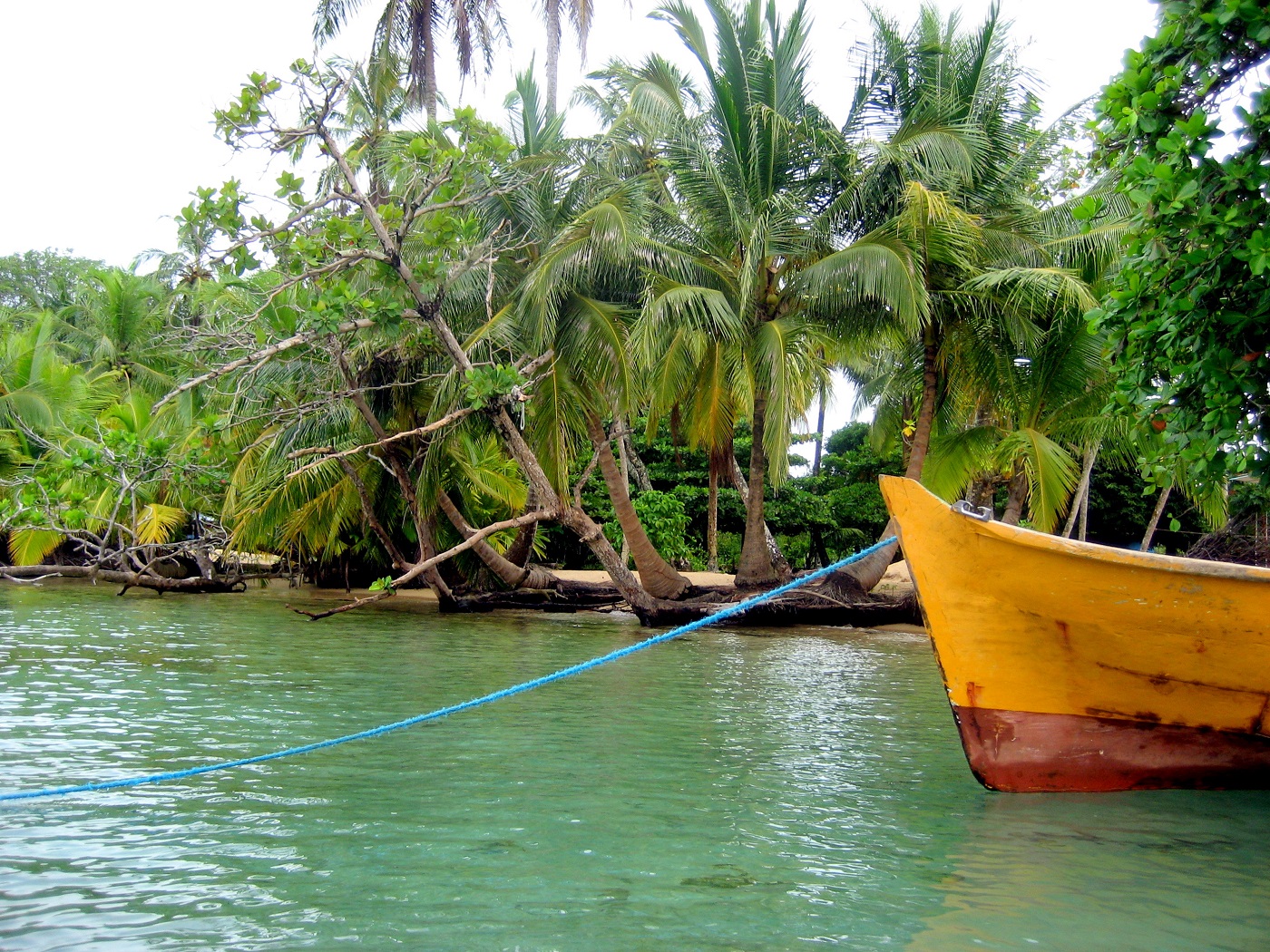 Although Bocas may feel more Caribbean than the Caribbean, the flamboyance of cosmopolitan Panama is not far away, in the salsa, TV soaps and flags which festoon passing taxis in celebration of National Day. The islands have, for a while, been a refuge for Panama City dwellers in need of a break. For now though, everything remains delightfully low-key. The outer islands of the archipelago, ever-present reminders on the horizon, are home to small, Creole fishing communities and traditional Guaymí indian settlements. Their inhabitants pursue a wholesome existence firmly in the slow lane, still using hand-crafted dugout canoes to get around, and living from the sea.
Wildlife aplenty
I decide to join a snorkelling trip out of town. Bocas del Toro is startlingly beautiful on a clear day - dolphins accompany our boat and the jagged, rain-soaked peaks of mainland Panama loom invitingly in the distance. Upon reaching the shores of Bastimentos, a hilly island clothed in swathes of rainforest, we use paddles to canoe ourselves into creeks and glades reminiscent of the Amazon. Kingfishers dart through the dappled light whilst blue herons perch elegantly on the riverbank. Sloths make slow progress along vine-clad branches, oblivious to our presence. A walk across the island leads us into the habitat of the island's brilliant, endemic red frogs which with difficulty try to conceal themselves among the leaves of epiphytes. Soon afterwards, we emerge from the rainforest at a pristine, white-sand beach.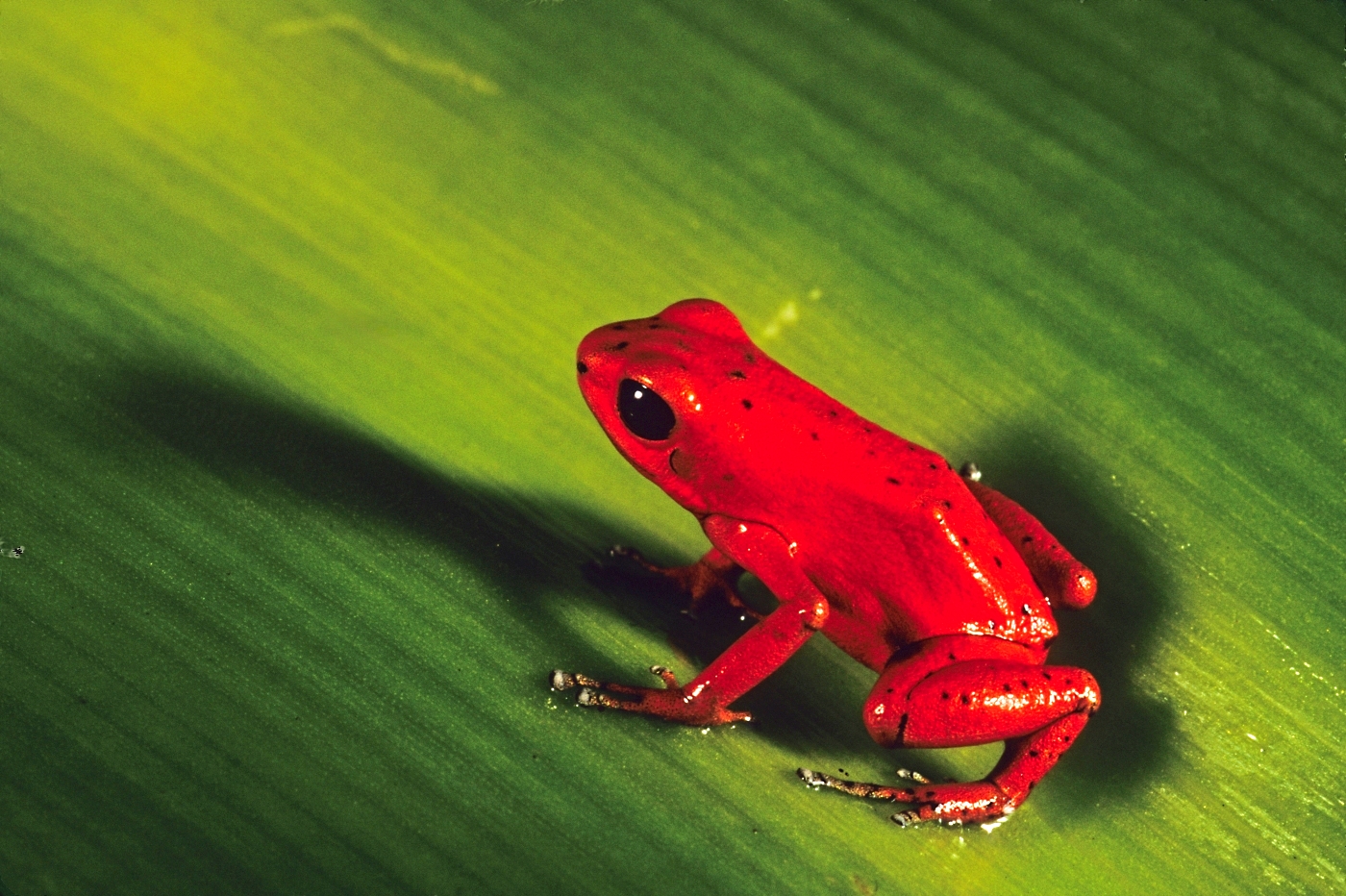 It's easy to imagine that little has changed since Columbus arrived in 1502. In fact he was so taken by this archipelago that he decided to name the main island after himself. Half a millennium down the line, it may no longer be the fashion to put your name to your favourite Panamanian landfalls, but you can still explore in the knowledge that you're among the first of the country's modern day arrivals.
Of the thousands of people that transit the magnificent Panama Canal each year, barely anyone gives a second glance to the interior. That's good news for prospectors of rare birds, cloud forests, glorious beaches, indigenous cultures and white-water rafting. Indeed, Panama is a contradictory country where within twenty minutes of taking off over glass skyscrapers of one of the world's largest concentrations of international banks, you can touch down in indian territories where the coconut remains a form of currency. Panama can be many things to her bona fide visitors. A closer look is definitely in order.
Browse our Panama holidays.
Last updated: 31 May 2017
Tailor-made holidays
Flexible, custom-made holidays to Latin America created to match your exact requirements: our tailor-made itineraries are as unique as the clients for whom they are designed.
Design my trip