Latin America's Fascinating Beaches
2 April 2018

Latin America has a wealth of dreamy islands, golden beaches and palm-fringed coastlines. From west to east and from north to south, there are countless seaside places to call paradise. We've handpicked a few of our favourites, that all feature something special.
Baja California, Mexico
Baja California is the world's second-largest peninsula, and offers over 1200km of enchanting coastline. This Mexican state attracts millions of visitors every year, lured by its luxury resorts, fishing, golf and water-sports. However, there's also another, more peaceful side to this region. The serene Magdalena Bay for example is where gray whale sightings are practically guaranteed between February and March. During a boat trip you can observe them from up close. Crowds of these sociable creatures come to the surface with splashing tails and spouting blowholes to take a good look at their visitors.
Another unforgettable experience is a multi-day kayaking adventure along the exquisite coastline of Espiritú Santo, travelling from one secluded bay to the next, before spending nights under canvas beneath starry Baja California skies.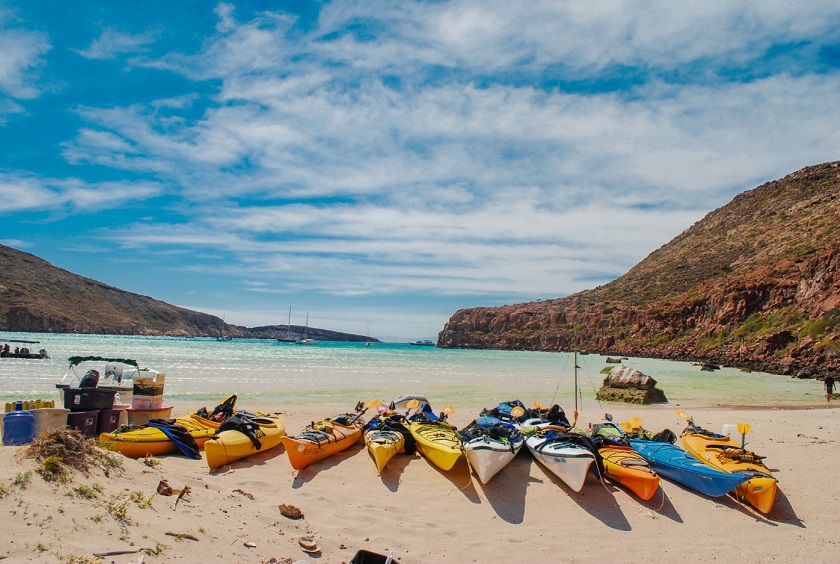 Tayrona National Park, Colombia
Backed by lush jungle and the steep hillsides of the Sierra Neva de Santa Marta, you can find a chain of heavenly Caribbean beaches, untouched by modern development and hidden from the outside world. This is Tayrona National Park, on the north coast of Colombia. Go here on a day trip from Santa Marta, or stay longer and sleep underneath the star-filled skies.
Tayrona National Park once was home to the indigenous Tayrona tribe. It's still possible to appreciate their culture today, as several indigenous groups still live here and maintain many of their traditions.
What's more, since the park includes two eco systems, there's a big variety of flora and fauna. Wildlife includes red howler and titi monkeys, tropical marine life and over 400 types of birds. Vegetation varies from tropical jungle to coral reefs. Together this makes Tayrona National Park the perfect destination for beachgoers, hikers and adventure-seekers alike.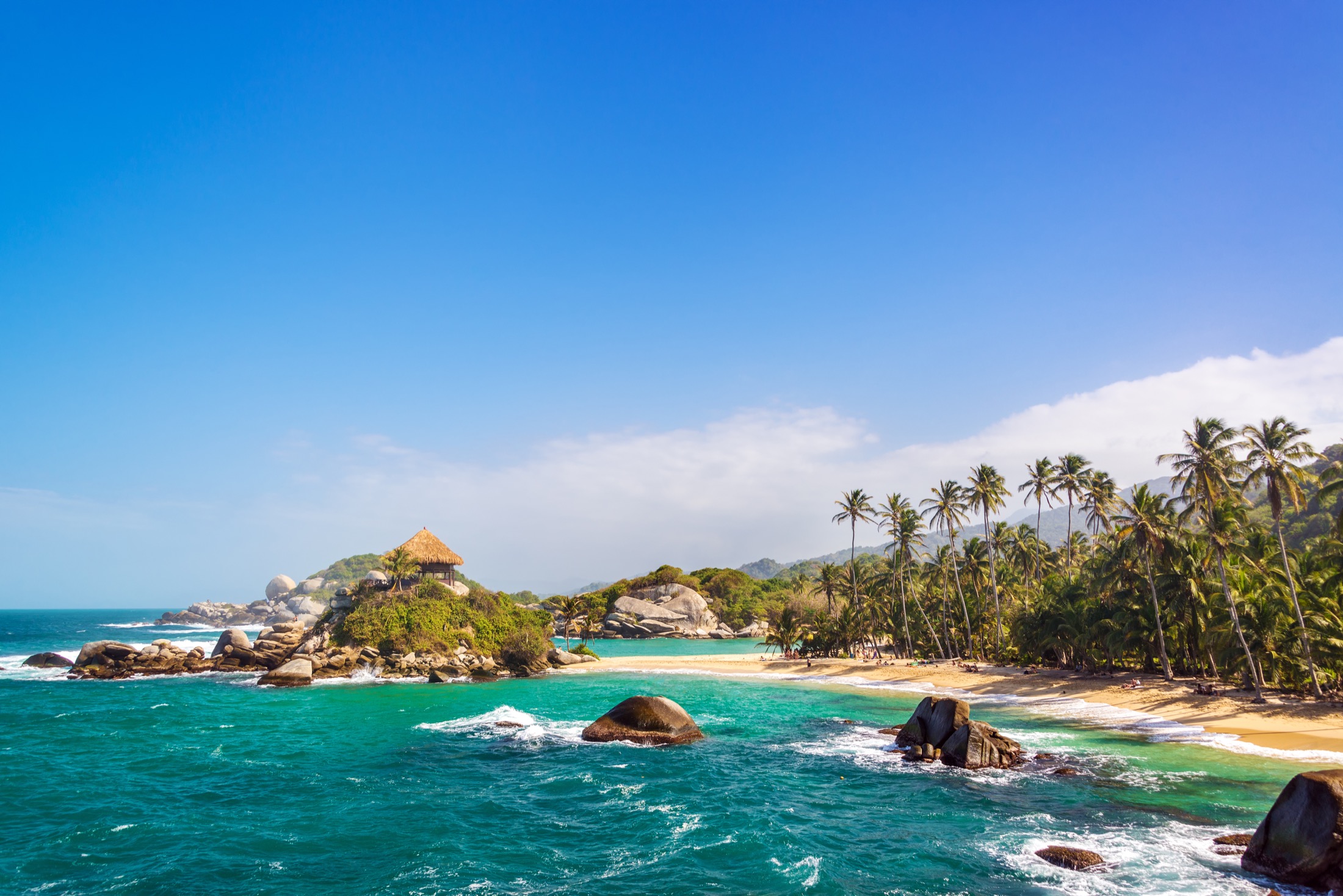 Jericoacoara, Brazil
Jericoaocoara is a small former fishing village on the north coast of Brazil and is dominated by a huge sand dune. It's this sand dune that has been voted one of the best beaches in the world. It's a hard-to-reach location, with access only by unpaved tracks through the dunes, which adds to the whole experience.
Besides relaxing on the beach, there are plenty of other activities to get involved in. Windsurfing, kite surfing, dune buggy tours and horseback riding are only a few examples. Seeing the sunset over the ocean from Jericoacoara Beach is another amazing experience, as it's one of the few places where you can see the so-called Emerald Sunset. This is a phenomenon that occurs when the sun sinks below the horizon, giving a brief emerald green colour-effect.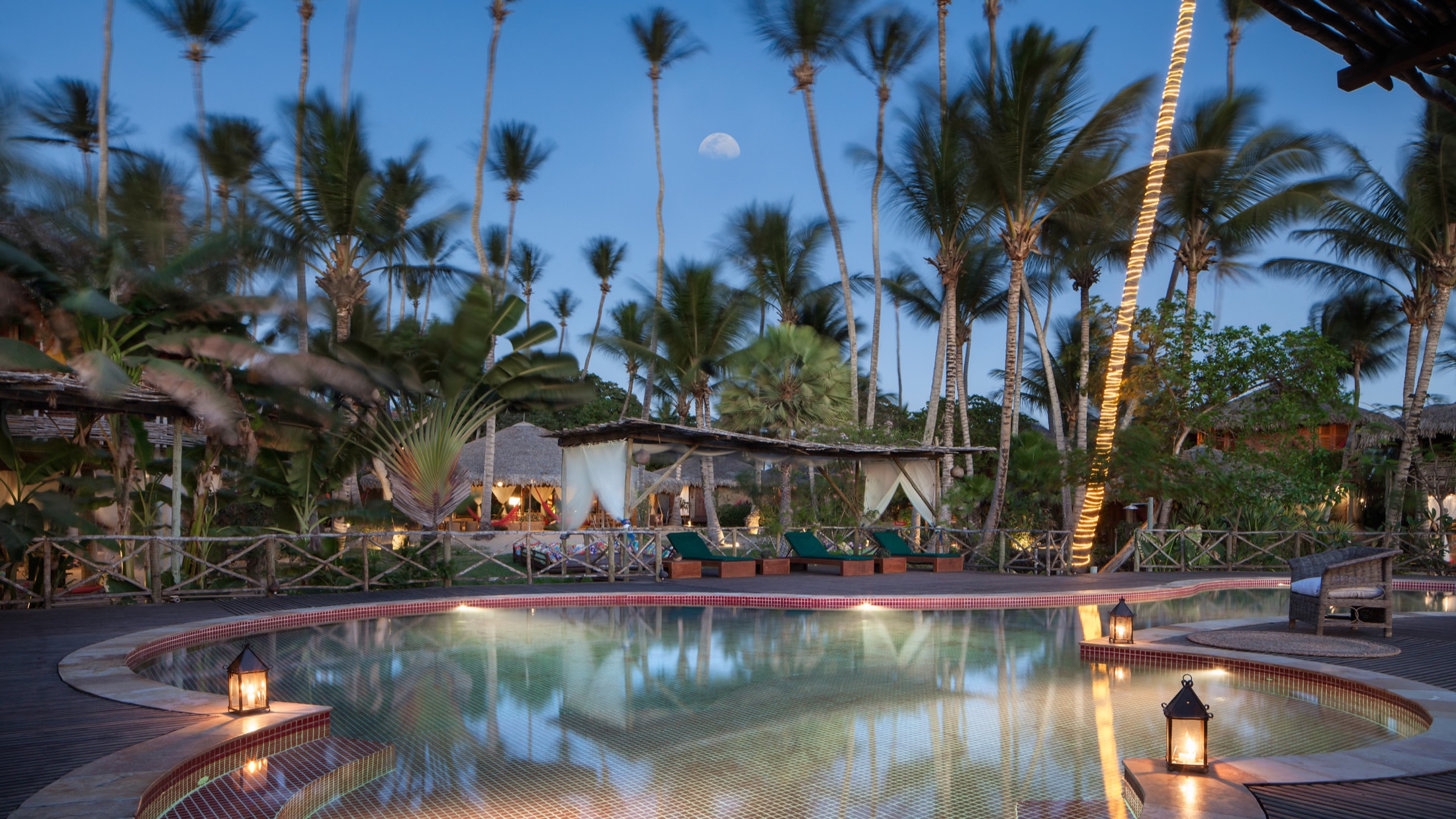 San Blas Islands, Panama
The San Blas Islands, just off the Caribbean coast in Panama, are called a tropical paradise by many. The approximately 400 islands are hosted by the indigenous Kuna Yala Indians, who have enjoyed autonomy since the 1920s. They maintain a deeply traditional, communal lifestyle from their bamboo, palm-thatched residences and surviving on fishing and agriculture. They're welcoming of tourists, who visit on a small scale.
The beaches of the islands are gorgeously white, the sea comfortably warm and the coconut palms provide the necessary shade. Besides swimming and relaxing on the beaches, the endless snorkelling possibilities are another major draw of the islands. The clear waters, colourful coral reefs and countless tropical fish and other marine life make it a perfect snorkelling destination. Another, perhaps more adventurous option, is to embark on a four-day kayaking and camping trip to this beautiful archipelago.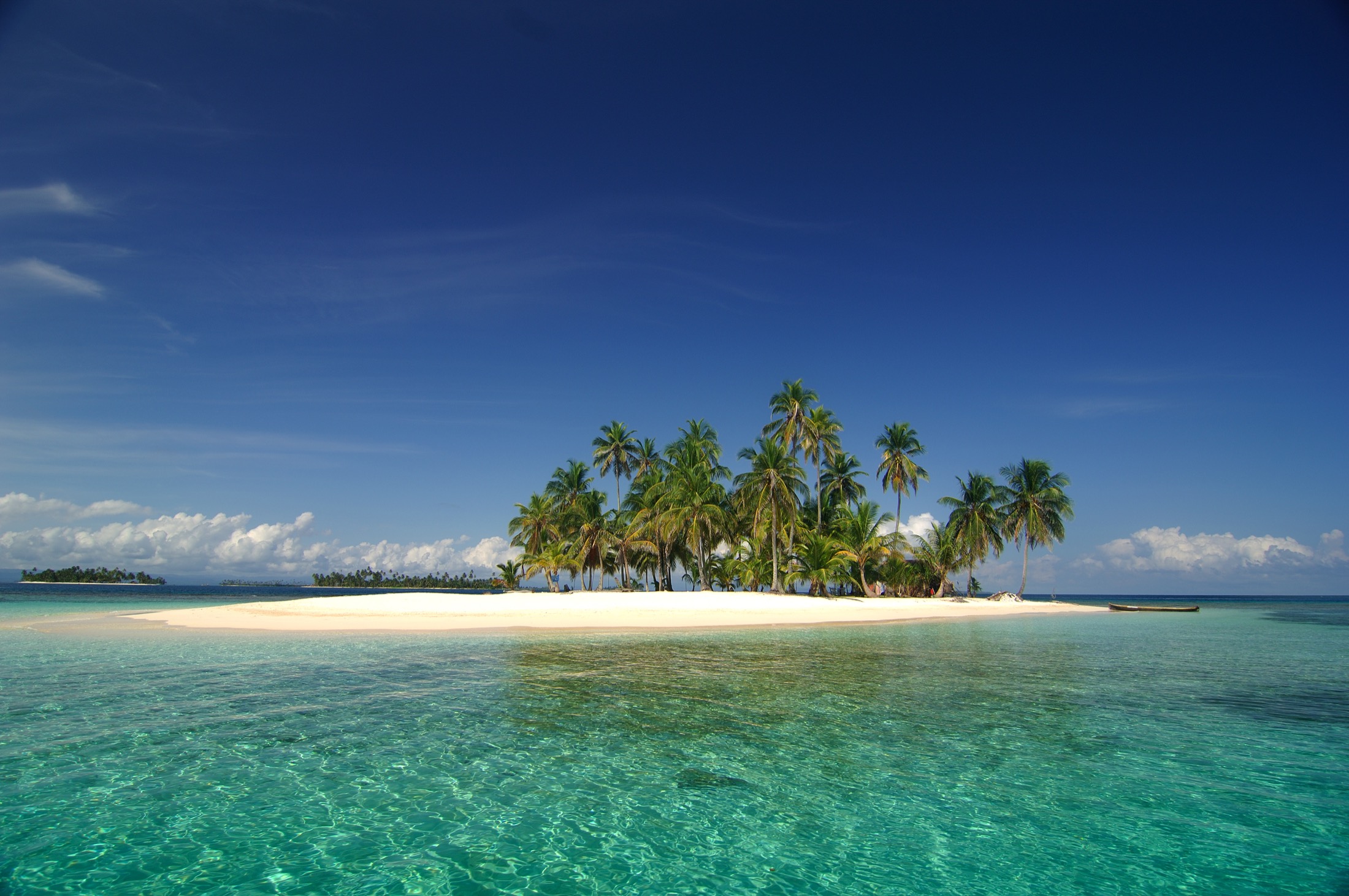 Anakena Beach, Easter Island
Being on Easter Island is a magnificent experience in itself. As one of the most remote inhabited territories in the world, and with nearly 900 enigmatic stone statues standing guard over the rugged landscape, it's no wonder that this is one of the most alluring destinations for adventure travel seekers.
Anakena is the main beach on the island and is a picture-perfect postcard oceanfront with swaying palm trees, white sand and a turquoise sea. According to legend, the first king of the island, Ariki Hotu Matu'a, and his men landed on this beach and created the very first settlement.
While sunbathing or swimming in the Anakena Beach area, you can look up at one of the two platforms of Moai statues. Ahu Nau-Nau has seven statues, two of which are broken. The other site is Ahu Ature Huke, and has one statue, which was the first moai ever to be restored and raised.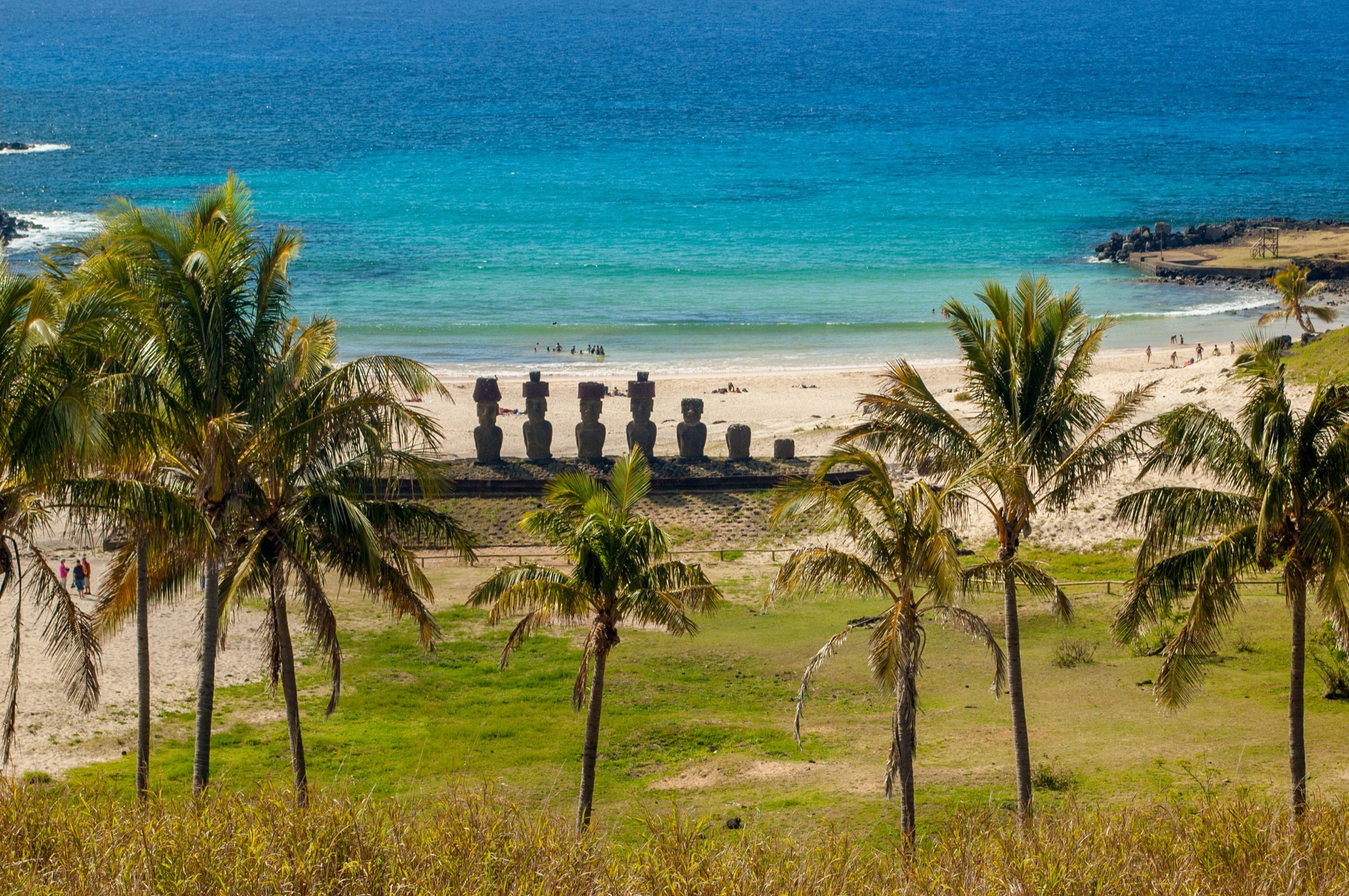 Tailor-made holidays
Flexible, custom-made holidays to Latin America created to match your exact requirements: our tailor-made itineraries are as unique as the clients for whom they are designed.
Design my trip