Discovering my favourite country in the world: Belize
16 July 2018

The warm air hits me like a familiar blanket as I step off the plane, one that envelopes you in fantastic, holiday vibes. As I write the word vibes it dawns on me that this word perfectly sums up Belize; relaxed vibes permeate through its every corner and I hope you'll be inspired to discover them too.
Our trip, and our first time to Central America, began in the Mountain Pine Ridge area of central-southern Belize, a vast nature reserve in the Cayo District. This area is made up of striking pine forest; trees standing proud dotted about the landscape as far as the eye can see. Peppered amongst the pine is broadleaf forest and the combination of these environments makes for an incredibly diverse habitat for birds and mammals.
We stayed at Hidden Valley Inn for four nights, a small and intimate Inn set amongst 7,200 acres of reserve just waiting to be explored. Self-guided walks are encouraged here so my partner Olly and I were excited to head off on our own little adventure the following day. With walkie-talkie in hand, a pack lunch provided by the Inn and plenty of water, we were off. The walks themselves are extremely well sign posted and you have the reassurance of the staff to come and collect you should you get tired. Despite this support we felt like real explorers; the reserve is so big that we didn't come across any other guests for the whole day. And so we headed out, our steps destined for the Cascade Trail – a reasonably challenging hike in the heat but one of the most beautiful. We followed the river through jungle paths, with charming waterfalls hidden behind corners, their sound the back-drop to our footsteps. The water was clean, refreshing and a welcome relief from the heat as we jump from pool to pool. When we returned it was mid-afternoon, having spent most of the day exploring we felt we deserved a well-earned cocktail, sipped whilst enjoying a swim in their spring-water fed pool and the odd dip in the Inn's hot tub. This Inn oozes luxury, exploration and is a real chance to disconnect.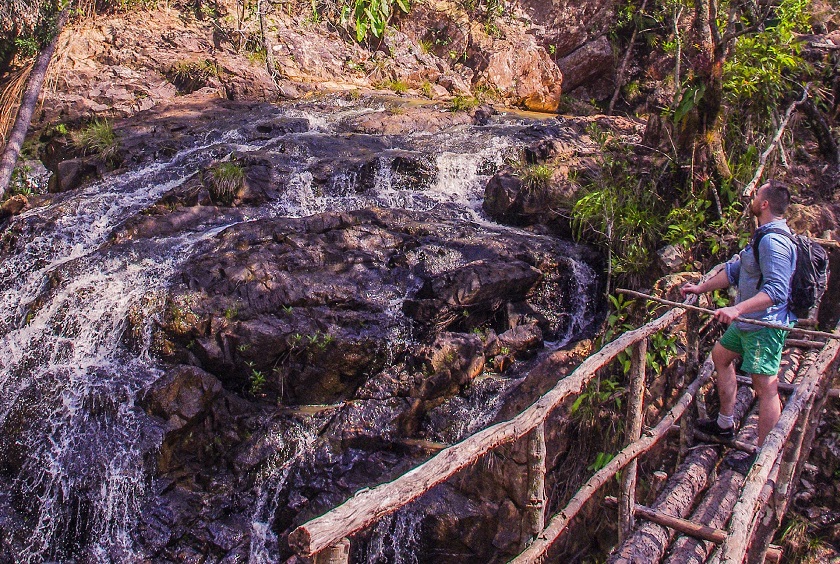 With more reserve to explore than we would ever have time for we decided to head further afield from the reserve and out to explore some of Belize's most famous attractions, including the Actun Tunichil Muknal (ATM) caves, a truly Indiana Jones experience. The ATM caves were once used by ancient Mayan civilisations and within which we found ourselves scaling rocks and swimming through underground lakes. Ceramics and skeletal remains lie crystallised from the limestone present in the caves – perfectly preserving these ancient artefacts; we were in fact walking amongst a preserved past. 4 and a half hours later we emerged from where we had entered – the sun beaming down on the cyan-blue waters as we swam out was incredibly magical; what a privilege to have experienced just a glimpse of a bygone civilisation.
What was a real highlight for us though, was a half-day horse-back ride through a local working farm, run by Jose and his son Christopher. After a warm greeting and a briefing, we saddled up and off we went; walking through old Mayan ruins, passing grazing cattle and trotting along jungle paths with our guides. As Jose gave us a potted history of his country, of which he is immensely proud, Christopher, his son of about 7 years of age, effortlessly guided us around their land. Our horse-back ride was booked on a whim, something a bit different we thought and we were certainly not disappointed; a truly authentic snapshot of local life in the Cayo District of Belize.
As our time in the Mountain Pine Ridge reserve came to an end, we bumped and bounced along an unpaved road towards the next half of our Belizean adventure – we were off to San Pedro, the only town on the island of Ambergris Caye. Dropped off at the local municipal airport, we entered the small, air conditioned departure lounge where we checked-in, half an hour before our flight departed, with no queues and just a handful of people – this was our kind of check-in; cue the relaxed vibes. The 15-seater plane fired up its engine, the captain did his final checks and we taxied across the short runway; accelerator on full and we were off soaring above crystal-clear waters, spotting dolphins, coastal towns and bright white sailing yachts; the sea speckled with shadows from the few clouds that disturbed our otherwise smooth journey. Upon landing in San Pedro, it was as if we'd landed in a different country – we'd transitioned from gorgeous jungle and remote beauty, to energetic Caribbean beats and sandy vistas.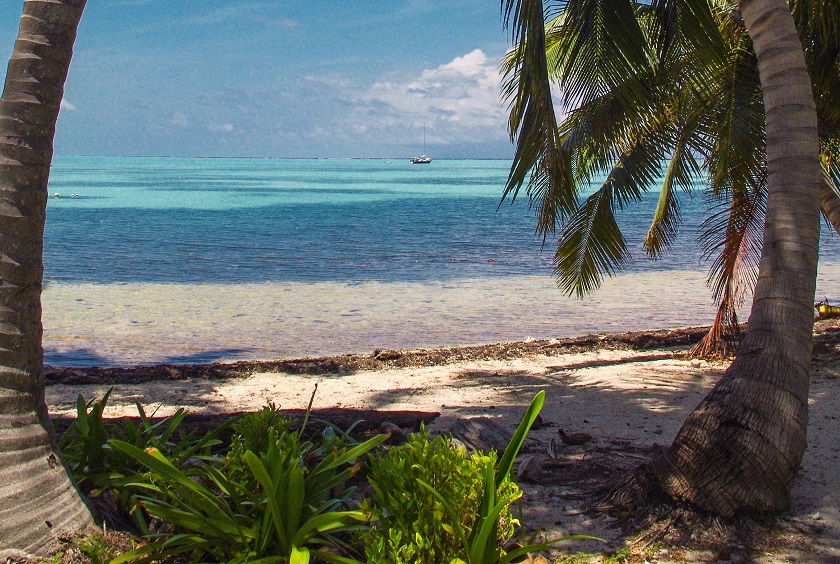 Our four nights on this Caribbean island would be spent at Victoria House, an incredibly beautiful hotel right on the beach, with well manicured gardens dotted with palm trees. Famous for its diving and snorkelling spots, when we arrived, we dumped our bags and went straight to the dive centre to book a trip to the Blue Hole. This large underwater sinkhole lies in the centre of the Lighthouse reef, a small atoll 2 hours off the coast and is home to the world's best preserved coral reef; teeming with wildlife we were sharing the water with nurse and reef sharks, sea turtles and a kaleidoscope of colourful fish – too many to name! A full day of jumping into this deep-blue playground we were buzzing about the magnificent animals we'd shared our day with.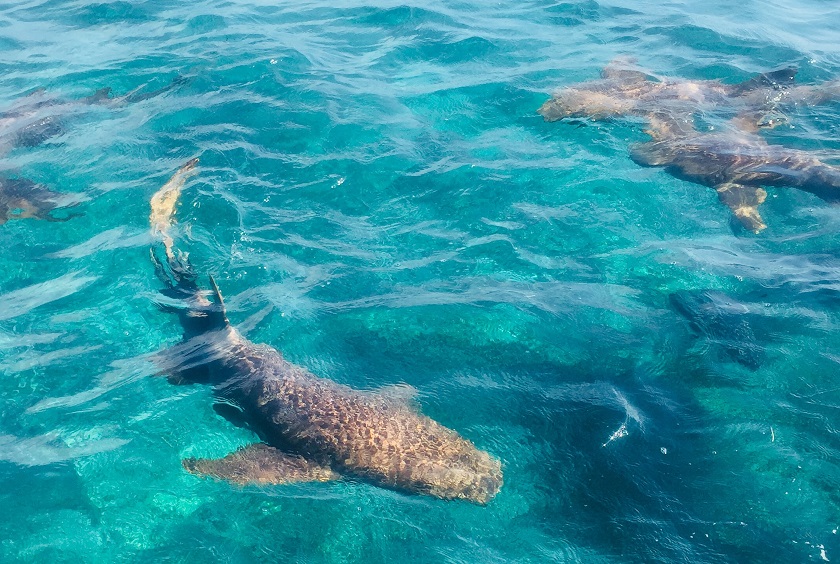 Ambergris Caye is Caribbean bliss and home to some of the best food I've ever eaten. If you're heading to San Pedro soon, or ever, then you must go to Robin's Kitchen – a local restaurant in San Pedro where you'll be served the most incredible barbequed jerk chicken, with a side of rice and beans. I can't describe how tasty it was, my mouth is watering just thinking about it, but trust me, you must go.
So, as all good things do our holiday was coming to an end and so must my blog (although I could wax lyrical about this country forever more). I have travelled to almost 30 countries in my lifetime and I can honestly say that Belize is the best country I've been to so far. Therefore, I will simply end by saying "go" – you won't regret it and you'll return saying, as the locals do that it was truly "un-Belize-able".
Tailor-made holidays
Flexible, custom-made holidays to Latin America created to match your exact requirements: our tailor-made itineraries are as unique as the clients for whom they are designed.
Design my trip