A Culinary Guide to Lima
28 March 2012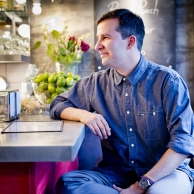 Peruvian-born Martin Morales, founder of new London restaurant Ceviche, shares his top 10 places to dine like a king in Peru's capital city.
We live to eat, not eat to live. That's how limeños (people from Lima) feel, and it's a phrase you'll probably hear us say often. We are downright obsessed with food – traditional Peruvian food, that is.
When I was a boy growing up in Lima, I indulged in the best ceviches, anticuchos, lomo saltados and arroz con pato thanks to my great aunt Otilia's cooking and the many restaurants and stalls my dad would take me to, as though training me in the Peruvian obsession. Fast forward 30 years and I have now launched Ceviche in London with the aim of offering up all that is best about Lima's food, from qualities you'll find in the finest restaurants to the 'hole in the wall' spots beloved by locals. It's all about 'sazón' – the way we flavour and prepare our dishes with fresh ingredients and a lot of love.
Like me, Lima has now grown up too. In recent years it has earned a reputation as the culinary capital of the Americas, with many tourists choosing to stop over for a few nights just to eat at its critically acclaimed restaurants. Those who invest the time end up very pleasantly surprised by this 'City of Kings': the beautiful colonial streets of downtown Lima, the bohemian, artistic atmosphere of Barranco, the boutique shops of Miraflores and the impressive sea views wherever you look. And, of course, the food.
Over the last 20 years I have of course returned to Lima many times to visit my dear family, and each time I cram in as many restaurants as possible. Last time it was 24 restaurants in 7 days. So as you can see, I am a true limeño: obsessed with food! Here are my latest favourites; my top 10 places to eat in Lima:
1.CHEZ WONG
Address: Enrique León García 114, Santa Catalina, La Victoria (between 3rd and 4th blocks of Avenida Canadá). Telephone: 00 5114706217
Chez Wong is quite simply in a league of its own. Javier Wong is the chef behind this amazing 20-seater restaurant in his own home. Over a decade ago, he started a restaurant in his garage and now it has taken over the whole house. There is no menu. Every dish is different, every time. He only cooks with dover sole and octopus and the only options you have are "Sweet or sour?", "Hot or cold?" From this he makes ceviches and tiraditos, as well as wok-cooked dishes. This is not fine dining; it is spine-tingling 'don't mess with me, I will give you a big wet kiss' dining. His dishes are the most characterful, funky, punky dishes you will ever eat. They are sublime. Prime ministers, Hollywood actors, and humble locals cram in Monday to Friday between 12 and 3pm. It is closed at all other times.
2. MALABAR
Chef Pedro Miguel Schiaffino is for me Peru's top fine dining chef. Over the last few years he has built up a reputation making the most stunning dishes with some of Peru's lesser-known ingredients, in particular those which come from Peru's Amazon.
3. LAS BRUJAS DE CACHICHE
The first place to go to upon arriving in Lima. A great all-rounder with an excellent restaurant for lunch and dinner and an adjacent bar which is world-renowned. Ask for the Tacu Tacu de Palta or any of their mixed platters.
4. AMOR AMAR
From the previous owners of the legendary Pescados Capitales, this hot new restaurant is housed in a stunningly beautiful colonial building in Barranco. Delicious ceviches, arroz con pato and the best Coca Sour (Pisco infused in coca leaves and then made into a cocktail). It is innovative yet authentic in a great setting.
5. EL MERCADO
Top chef Rafael Osterling's relatively new restaurant. It's hip, fun, friendly and its food is absolutely delicious.
6. LA ROSA NAUTICA
You have to go. But only on a sunny day and during the daytime. It's at the end of a pier, in the middle of the sea, with views all around. You can hear Pacific waves crashing into the restaurant's stilts, admire Lima's beautiful sunset (at around 5.30pm) and you can almost smell the fresh seafood being caught. BBC legend John Simpson once wrote that it was one of his favourite restaurants in the world.
7. LA HUACA PUCLLANA
Located in the middle of the stunning 5th Century ruins of La Huaca Pucllana, right in the heart of Lima, the setting couldn't be more impressive. By day you can wonder at the beauty of the ruins and by night, they are lit up, making the restaurant's environs even more dramatic. The food is equally impressive: at once classic and classy, and all from one of Peru's top chefs Marilú Madueño.
8. LA LUCHA
This would be my choice for snacks or a quick lunch. It's in the heart of Miraflores next to Kennedy Park. Peruvian sandwiches are something very special. Try pork with salsa criolla and one of their fresh fruit juices like chirimoya. It would be a dream if one of these existed in the UK.
9. LA PAISANA
When it comes to the best hole in the wall, there's no question: it has to be La Paisana. Try ceviche de mero and sudado de mero which are freshly made by Doña Sebastiana and her team. She is an award-winning restaurateur who came from the north of the country, started with nothing and now has this lovely neighbourhood restaurant. People flock from all over Lima just to eat here for lunch.
10. LA PEÑA DE DON PORFIRIO
Address: Calle Manuel Segura 115 (antes N. Fonseca). Barranco. Telephone: 00 511477 3119
For great late-night fun filled with tradition, culture, food, live music, dance and comedy I suggest you go to a peña. These are late night traditional cabarets that start at 10pm from Thursday to Saturday – booking necessary. Locals and visitors of all ages are welcome. My favourite is La Peña de Don Porfirio. They also have the best recipe for their lomo saltado sauce anywhere in Lima.
How to Get There
You can fly to Lima with Iberia via Madrid starting from £640pp. Alternatively you can now combine Peru with Brazil, flying into Lima with Iberia (via Madrid) and returning from Rio direct to London Heathrow with British Airways starting from £645pp.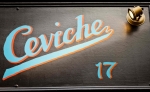 By Martin Morales, founder of Ceviche restaurant.
17 Frith Street, London W1D 4RG. Bookings: welcome@cevicheuk.com / www.cevicheuk.com
Tailor-made holidays
Flexible, custom-made holidays to Latin America created to match your exact requirements: our tailor-made itineraries are as unique as the clients for whom they are designed.
Design my trip