Where have you been?
We went on a familiarisation trip to northern Peru.
Have you been before?
We have both visited the south of Peru before, including Machu Picchu and the Sacred Valley, and I (Fiona) have been to Huaraz, Trujillo and Máncora, but neither of us had travelled inland in northern Peru.
If so… notable differences?
We really were struck by how different northern Peru is from the south of the country. Most people's attention is turned (quite rightly!) towards Machu Picchu, which means that the north is often overlooked by visitors: the archaeological sites we visited were extremely quiet so you really feel as though you have the place to yourself. Below are the Chachapoyan round houses at the hilltop ruins of Kuelap.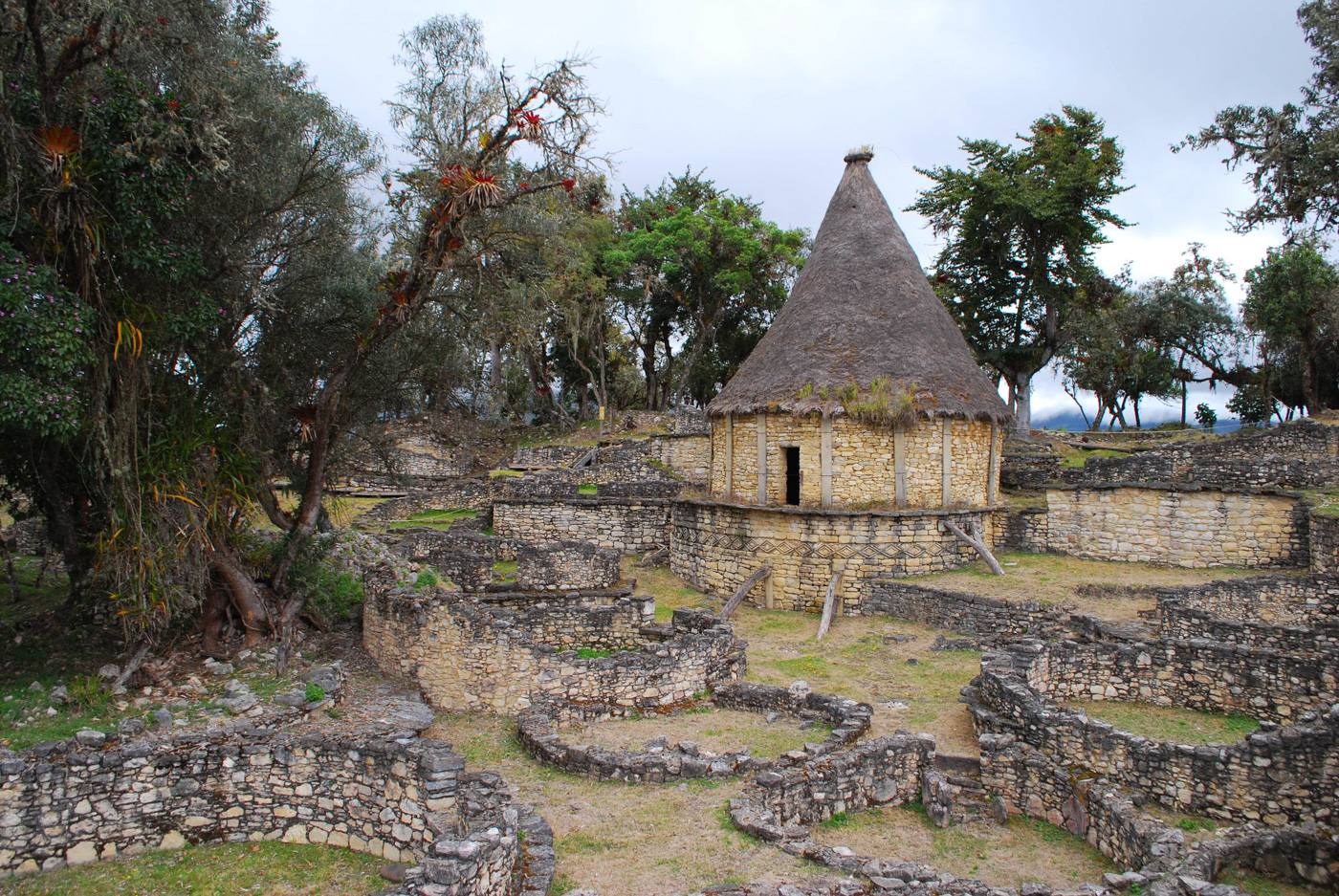 How did you get there?
We flew on British Airways' new direct and non-stop flight to Lima from London Gatwick.
How long were you there?
16 days.
General route?
Lima – Huaraz via Caral – Trujillo – Chiclayo – Gocta – Chachapoyas – Tarapoto – Iquitos.
Which was your favourite…
Place: Gocta Fall – the waterfall itself is very striking; it really stands out from the surrounding lush mountain landscape and we found the whole area very peaceful and beautiful.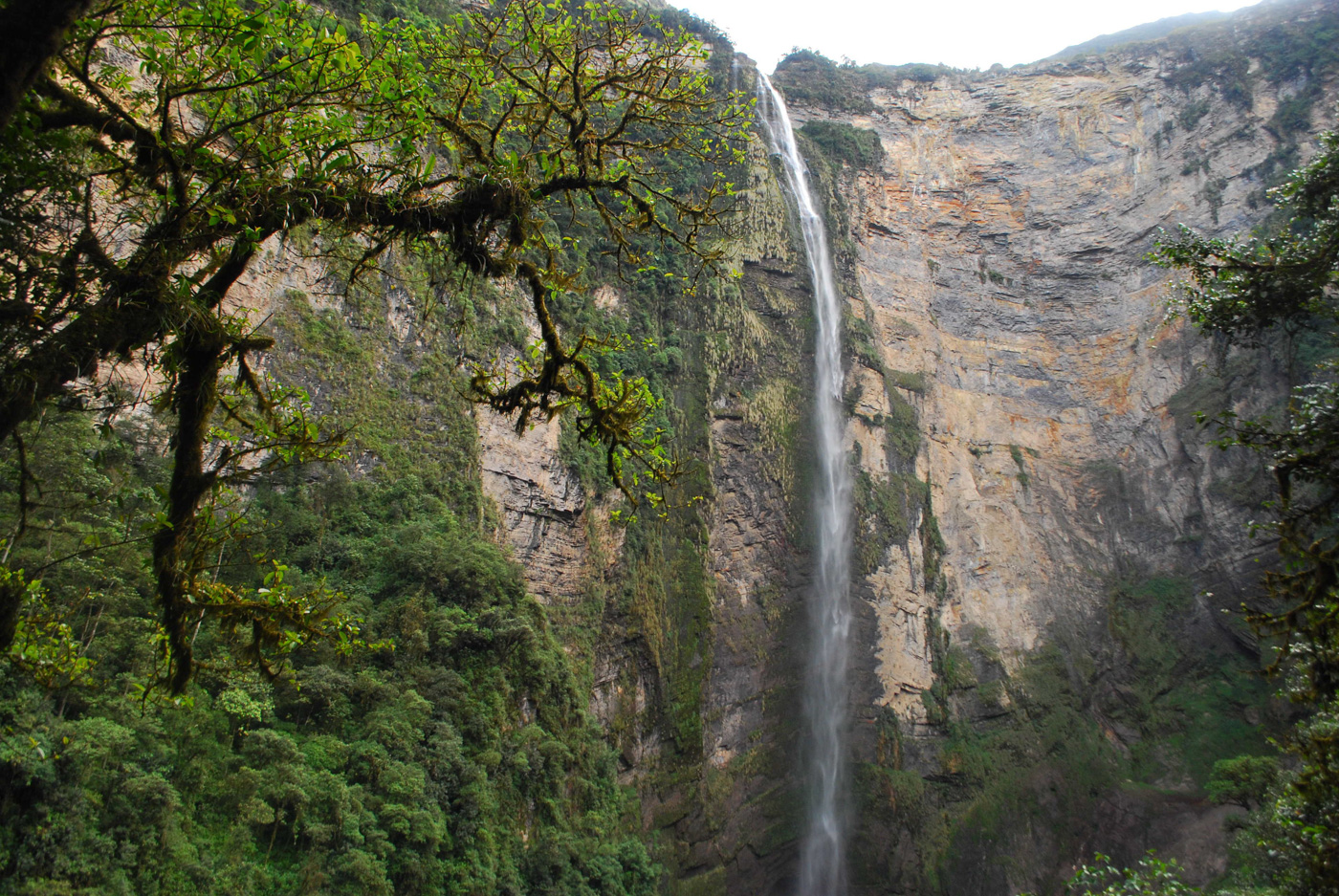 Hotel: We would have loved to have spent more time at Gocta Natura Cabins. Owned and run by Rocio and her husband, it is a haven of tranquillity with fantastic food and wine, cosy rooms, and impressive views of the falls. More of a home away from home than a hotel, the welcome is warm and you find yourself not wanting to leave!
Excursion:Chan Chan. Out of all of the archaeological sites we visited, this has got to be the most unusual of them all. Chan Chan is not all rubble and rocks: rather, it is a huge complex constructed from adobe with maze-like passageways and distinctive designs that represent the Chimú culture's close relationship with the sea.


Appeals to which type of traveller?
Our trip was full to the brim with fascinating archaeological sites so it would suit anybody with even just a passing interest in archaeology and history. It would also be perfect for someone who has already visited Peru and wants to see a different part of the country that is less visited and more off-the-beaten-track.
What did you pack?
A little bit of everything. Trainers for walking around the archaeological sites; jeans and jumpers for Huaraz as it gets chilly in the evenings; lightweight trousers and long-sleeved tops for the Amazon; and lots of sun cream and insect repellent.
Any good food, drinks, restaurants or bars recommendations?
Lima: Ayahuasca Bar in the Barranco district is a quirky bar with lots of different rooms with eclectic décor – it was a great spot for unusual cocktails.
In the fishing town of Huanchaco we had a fantastic lunch of ceviche, crabmeat causa and chicharrones de calamar.
In the north, around Chiclayo, there is a popular regional dish called arroz con pato (rice with duck) which was delicious and made for a nice change as I don't remember ever eating duck in Peru before!
Room for improvement?
It might be a good idea to add in a few hikes or active excursions as this trip involves a lot of driving – after a while you may start to feel rather sedentary and want to go for a long walk!
How would you sum up your trip in a sentence?
A fantastic trip taking in Peru's lesser-known archaeological and natural highlights.
Any top tips?
Take binoculars with you if you visit the Karajia sarcophagi in Chachapoyas – they sit on a cliff face 40m above ground level so you'll be able to see them in much closer detail if you have a pair of binoculars!
Our Peru holidays visiting the north:
Treasures of Peru: The archaeological riches of the north
Tico Tico: Culture of the northern Andes
Tailor-made holidays
Flexible, custom-made holidays to Latin America created to match your exact requirements: our tailor-made itineraries are as unique as the clients for whom they are designed.
Design my trip