Say cheers with Shackleton of Antarctica's whisky
16 July 2015

A truly fascinating modern twist in the story of one of history's greatest explorers:
When the explorer Ernest Shackleton was preparing for his British Antarctic Expedition in 1907 he specifically requested several crates of Mackinlay's Rare Old Highland Malt whisky, distilled at Glen Mhor distillery in Inverness, Scotland, to accompany him and his team as part of their expedition supplies.
Labelled 'Endurance Expedition', the bottles were boxed and travelled in 1908 on board the Nimrod with Shackleton, destined for Antarctica. Setting up camp at Cape Royds, Shackleton and his men built their – still standing – hut and buried their precious whisky in the ice beside it before setting off on a series of missions of varying success, their greatest achievements including the first accent of Mount Erebus and the discovery of the location of the South Magnetic Pole. After a year of surviving the elements, Shackleton and his team left the great white continent to return to England as heroes. Shackleton received a knighthood from King Edward VII for his endeavours. But some of the crates of whisky remained in Antarctica, lying beneath the snow and ice.
Almost 100 years later in 2007, whilst carrying out conservation work on Shackleton's hut, members of the New Zealand Antarctic Heritage Trust discovered the crates and revealed ten intact bottles of whisky, described as "a gift from heaven" by the master blender of Whyte & Mackay, the current owner of the still-functioning Mackinlay brand.
In 2011 three of the bottles were returned to Scotland to begin the long and slow process of thawing and detailed scientific analysis, the rest staying with the conservation team at Canterbury Museum in New Zealand.
After weeks of careful investigation, the whisky's exact flavour and strength was established and work began meticulously to recreate a perfect replica of the whisky which was enjoyed by Shackleton and his men at the Cape Royds camp during their famous Antarctic expedition.
Using the same malts from Glen Mhor distillery that had been used for the original, and after consultation with the Antarctic Heritage Trust and Shackleton's granddaughter, Alexandra, a second edition of Shackleton's favourite whisky was presented to the world named 'Mackinlay's Rare Old Highland Malt – The JOURNEY'. Bottled in a special container inspired by the original that meant "switching off all modern quality controls" to achieve a bottle as imperfect as its ancestor.
Renowned whisky expert Dave Broom commented: "The Shackleton whisky is not what I expected at all, and not what anyone would have expected. It's so light, so fresh, so delicate and still in one piece – it's a gorgeous whisky... It proves that even way back then so much care, attention and thought went into whisky-making... I think the replication is absolutely bang on... The sweetness, fragrance and spice, and the subtle smoke, are all there in the replica. I'm blown away."
You can visit Shackleton's hut at Cape Royds on an voyage to Antarctica with Journey Latin America and can purchase a bottle of 'Mackinlay's Rare Old Highland Malt – The JOURNEY' from £100 a bottle (with 5% going to the Antarctic Heritage Trust) at most good whisky retailers.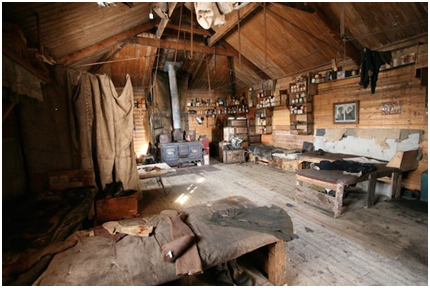 Interior of Shackleton's hut at Cape Royds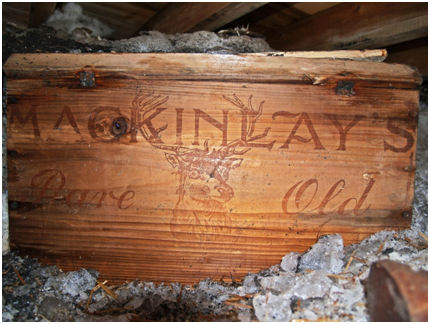 Original case of Mackinlay's Rare Old Highland Malt Whisky after their discovery in 2007.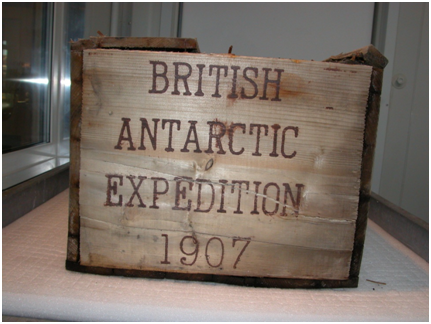 Part of the pain-staking thawing process.

Whyte & Mackay Master Blender, aka "The Nose", Richard Paterson with one of Shackleton's original bottles.
Tailor-made holidays
Flexible, custom-made holidays to Latin America created to match your exact requirements: our tailor-made itineraries are as unique as the clients for whom they are designed.
Design my trip