Finding your bearings in Bogota
16 February 2016

Former Press and Marketing Executive Fiona shares her experience of finding Bogota's highlights.
Gritty and very urban, it's fair to say that Bogota is not the prettiest of Latin American cities: it lacks Rio's iconic Christ the Redeemer statue, you won't find Buenos Aires' tango dancers anywhere, and it doesn't have Lima's sprawling coastline. But what it lacks in prettiness it makes up for in substance.
Sitting on a high plateau of the Andes and located in Colombia's heartland, Bogota is the beating pulse of the country and has established itself as a cosmopolitan city with a lively cultural and artistic scene. In its colonial centre, La Candelaria, you'll find beautiful architecture, including the opera house; an impressive main square; fantastic museums such as the Botero and the Gold Museum; and the bohemian Plaza del Chorro del Quevado, believed to be the spot where the city was originally founded, and where winding cobbled streets are filled with street art, tattoo parlours, and the city's students huddling in groups or reading on a quiet bench.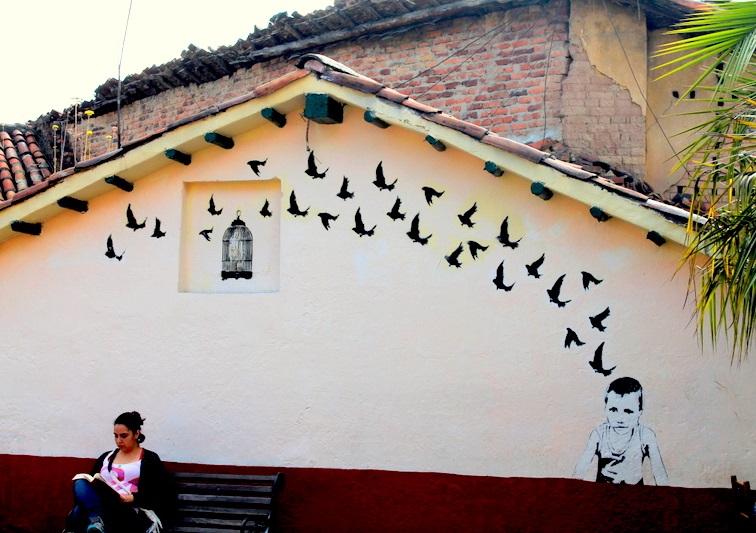 Look up from here and you'll see perched on a hilltop overlooking the city, the whitewashed walls of Monserrate. Reachable by cable-car or funicular, once at the top you can admire the spectacular views across the city on one side and lush, green mountains on the other. Religious occasions such as Easter will see a huge number of Bogotanos flocking to Monserrate's small chapel so it's best to visit early to avoid the queues!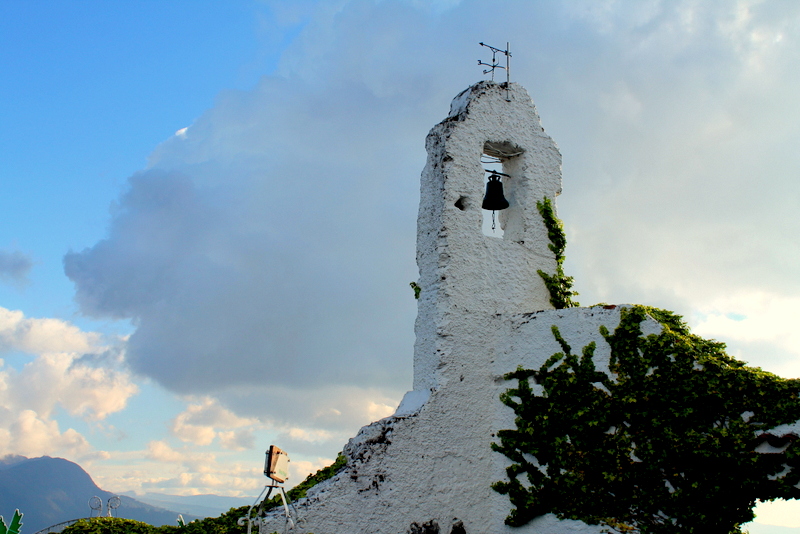 Heading north from colonial Candelaria (the mountains will be on your right), the cityscape morphs into a more modern scene; skyscrapers and designer shops crop up in the Zona Rosa and Zona T, and gourmet restaurants and contemporary bars fill the Zona G. For a really fun evening, head to Andres D.C, the inner-city version of the wacky, out-of-town restaurant Andres Carne de Res.
Even further north from here lies the area of Usaquen, a former provincial town that has been swallowed up by the urban sprawl. Here you'll find pleasant cobbled streets; the Sunday San Alejo flea market where you can pick up souvenirs and artisanal products; as well as a selection of bars, cafés and restaurants serving everything from traditional, local food to international cuisine.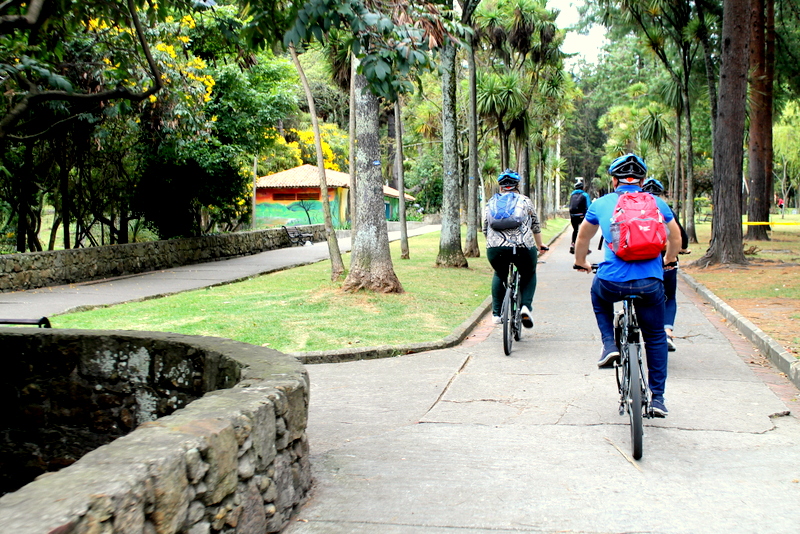 Home to one of the world's most extensive cycle networks, Bogota is rightly very proud of its pedalling people and a bike tour of the city is a great way to see the city like a local: cycle past historic monuments, visit a local fruit market and sample some intriguing produce, or head to a grittier part of town on a tour of the city's street art and graffiti – so important to Bogota's culture that some artists are now even subsidised by the government.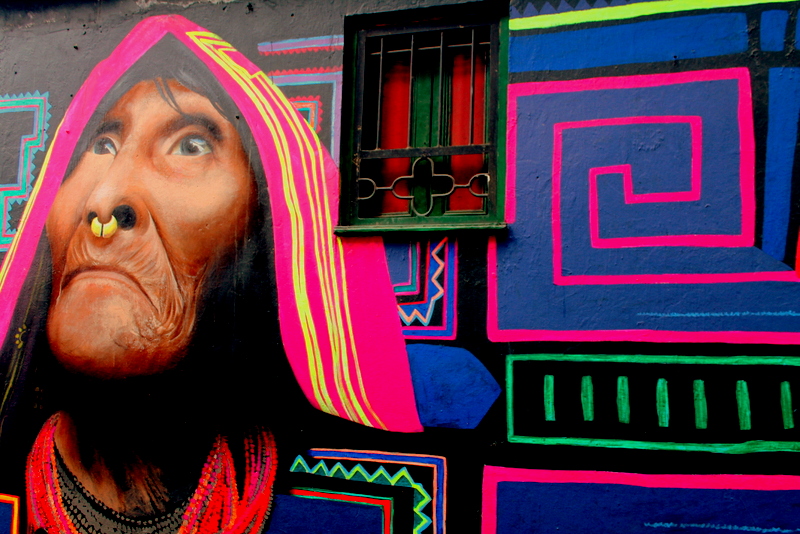 With cosmopolitan culture, world-class museums and a vibrant artistic scene, Bogota is a Latin American city that deserves attention and rewards those who take the time to explore its many highlights.
There are now direct flights from London Heathrow to Bogota, flying with Avianca, making Bogota's highlights more accessible than ever.
Save
Tailor-made holidays
Flexible, custom-made holidays to Latin America created to match your exact requirements: our tailor-made itineraries are as unique as the clients for whom they are designed.
Design my trip