Discovering Tierradentro
13 June 2019

Colombia.
A country which has always fired my imagination: renowned for its savagely beautiful Andean scenery, the tangled jungles of its Pacific coast, its salsa-drenched Caribbean joie de vivre, its culturally sophisticated cities. I back-packed through the whole country in 1986, when there were areas which were certainly a bit dodgy, with guerrilla factions and drug cartels fighting for supremacy. I didn't let that put me off though and revelled in my adventure, aided by the wonderful friendliness of the people.
I made it down south to the disarmingly tranquil region around sedate, erudite Popayán and the fascinating pre-Columbian archaeological site at San Agustin, with its inscrutable stone statues. But I never reached Tierradentro, one of the country's most intriguing pre-Hispanic archaeological sites, although other travellers I met along the way extolled its enigmatic charms.
So when it was first mooted that I should travel back to Colombia on a Research and Development trip for Journey Latin America, I was of course delighted, Colombia being among my favourite countries on the continent. But I was even more thrilled when it was suggested I travel to Tierradentro, hidden away in the folds of the southwest Andes which look like they've been created in my iPhone's Vivid photo option: a pleated curtain of steep mountains plunging into tight valleys too narrow for the passage of roads.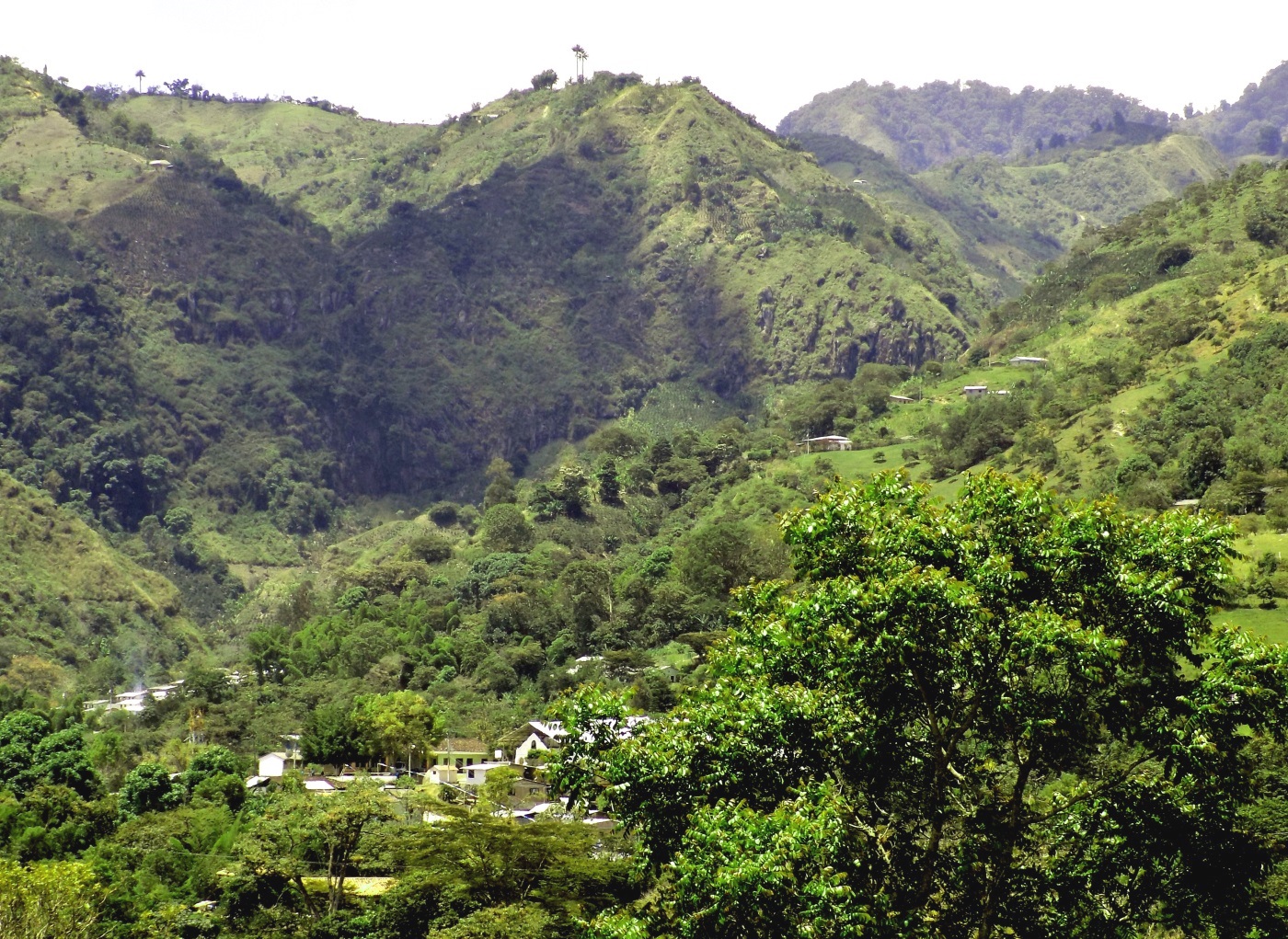 This inaccessibility, along with longstanding political disputes, has preserved the region in a kind of cultural aspic. The territory is controlled by the indigenous Nasa tribes, who have nothing to do with space travel but are fiercely protective of their ancestral homeland. Nowadays, however, roads are rapidly being improved or paved by the state, cutting travel times from airports and neighbouring cities such as Popayán and Cali. The region is now pacified, and visitors are beginning to arrive – first as a trickle, but more are expected. It will never be inundated with outsiders, a good thing, but for those with a fascination for cultural history, sublime landscapes and low-key, folksy places, it's a delight.
My trusty driver (he needed to be trusty when you look at some of the bends and cliff-edge drops we had to negotiate) and I travelled from Tatacoa, an anomalous stretch of desert further north, alongside the illustrious river Magdalena, tropical plantations and cattle pastures, then winding our way through increasingly rugged saw-toothed hills to suddenly find ourselves in the hamlet Tierradentro, dominated by the archaeological park.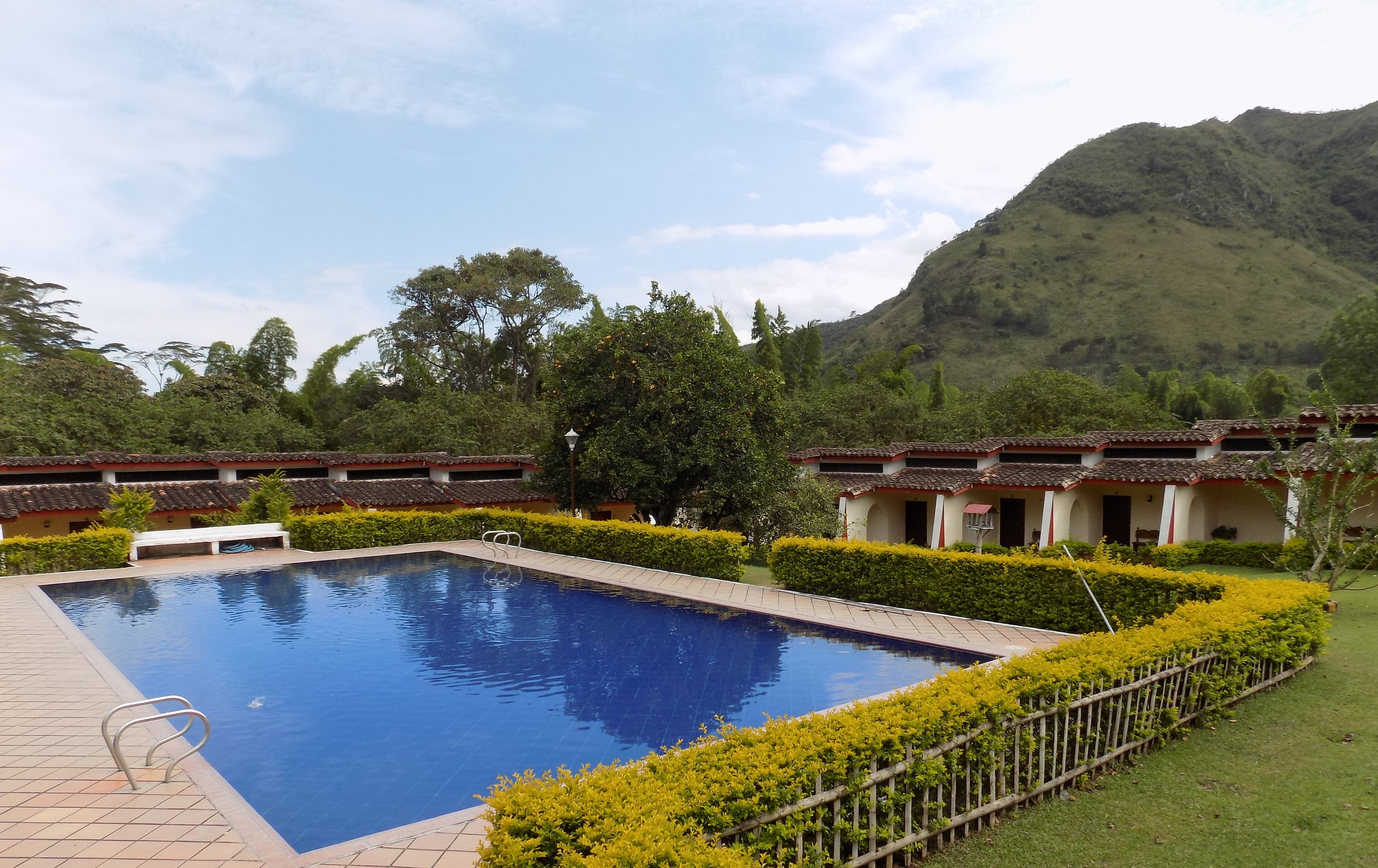 I checked in to the one proper hotel, an agreeable place run by the Nasa, (as is everything round there), which has a lovely big outdoor pool set in well clipped lawns. I then went back to the park entrance with my guide Fabien to purchase my "passport" which gave me access to the various underground burial chambers which together make up the site. We were accompanied by Fabien's friendly Alsatian, Linda, who was bigger than him but extremely soppy (dogs run loose everywhere in Colombia but are generally docile and curious).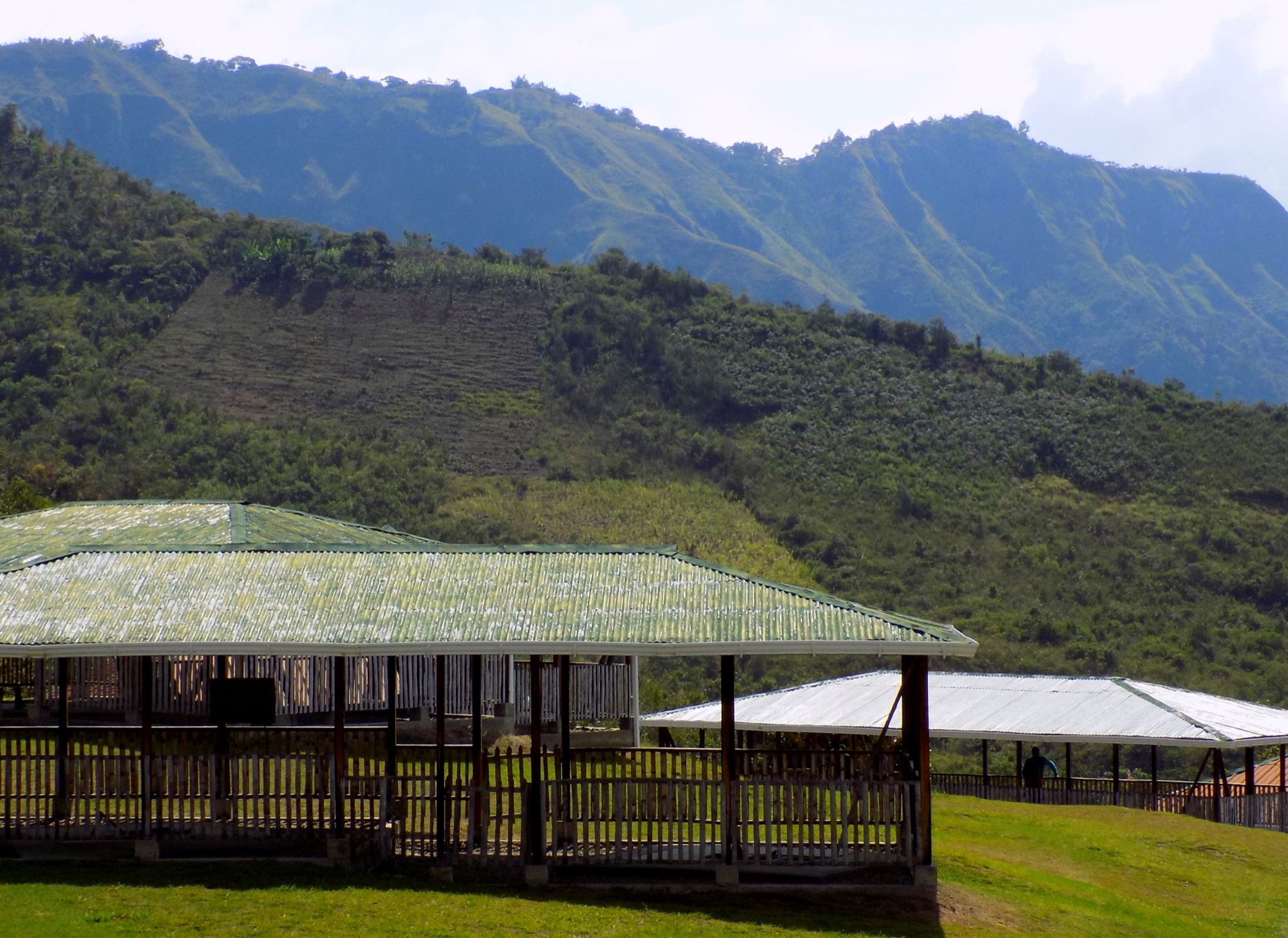 She certainly knew the way as well as her master: we embarked on a walking (sometimes scrambling) tour of four of the most magnificent tombs – to visit them all would have required a hike of 14km. Each site is protected with simple pergolas or tarps and guarded by a park employee who unlocks the gate to the cave for each visitor. You may well be the only one there.You are then invited to plunge down a series of steep stone steps carved out seemingly for giants (good exercise for the glutes) penetrating the ever darkening gloom and on into the chambers themselves: some are lit, for others you will need a torch.
But that is even more atmospheric; the eerie flickering light picking out the wall art, wavy red and black lines defining intricate geometric designs, peppered with weird, triangular anthropomorphic drawings - broad faces, some fierce, others benign. There are side chambers, just like the rooms of a house (each of which would have harboured a corpse), and the vestiges of kitchen ware - pots and plates, strewn on ledges and the floor. Indeed, so rich are the tombs in terms of cultural validity that Unesco recognises Tierradentro as a World Heritage Site stating the following "These huge underground tombs (some burial chambers are up to 12 m wide) are decorated with motifs that reproduce the internal décor of homes of the period. They reveal the social complexity and cultural wealth of a pre-Hispanic society in the northern Andes."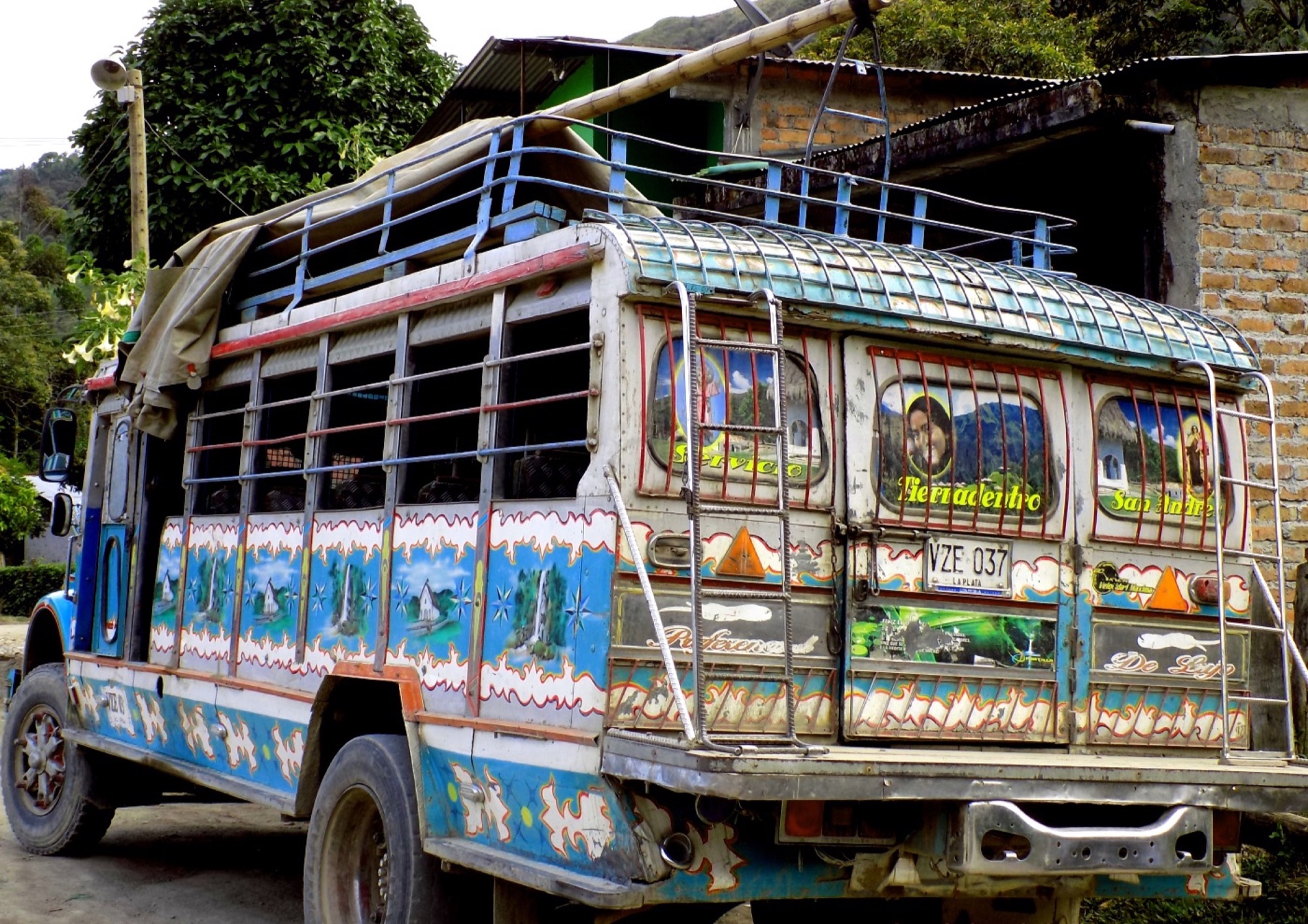 Yes it is an important site, rich, unique and well worth the journey to get there. But if you have time to revel in this gorgeous scenery, you can explore further in this unique indian territory with its tiny farmsteads and stalled-in-time settlements. Notable among these is San Andres Pisimbalá, an attractive Spanish colonial village with a huge grassy plaza (for football, of course) fringed by some delightful houses just above which is a flowery square featuring a whitewashed, thatched Catholic church. Oh, and there's a bar. The colonial aspect sits a bit uncomfortably beside the indigenous one, but on the whole they let sleeping dogs lie here (literally) and after all this is Colombia, a country imbued with a multitude of contrasts and contradictions which have created its extraordinary, resilient character.
Tailor-made holidays
Flexible, custom-made holidays to Latin America created to match your exact requirements: our tailor-made itineraries are as unique as the clients for whom they are designed.
Design my trip