In the spirit of Mexico's Day of the Dead, this week we delve into an unusually morbid topic to discover the final resting places of some of the greatest heroes and villains to have lived or died on South American soil.
Butch and Sundance, San Vincente, Bolivia
As immortalised in the excellent 1969 film starring Paul Newman, Butch Cassidy and his accomplice the Sundance Kid are believed to have met a grisly end, like Che, in a far-flung Bolivian village. Under increasingly hot pursuit by the US authorities, the notorious duo had absconded at the turn of the 20th century to Patagonia, where it seems they lived a reformed life for a few years. However the lure of their old ways was apparently too great to resist, and by 1905 they were once again robbing banks and living on the run in the frontier lands of Argentina and Chile.
It was in 1908, having crossed into southern Bolivia, that they are widely believed to have made their final heist, on a mining company's payroll not far from the arid ochre gorges of Tupiza. Reports of the robbery by two English-speaking bandits raised suspicions in the small town of San Vicente, where two foreign guests had arrived with a mule belonging to the looted mine, and their guesthouse was soon surrounded. In the ensuing shootout, the two men were killed. It has never been conclusively proven that the men were Butch and Sundance, and their graves are unmarked, but the uncertainty has only added to the pair's legend – one with which the inhospitable and striking landscape of Tupiza still seems charged.
Che Guevara
Ernesto 'Che' Guevara, the revolutionary, icon and pin-up of choice for students across the globe, met his end in a remote corner of Bolivia in 1967 during a failed attempt to incite a Communist uprising. Ambushed, wounded and tied up in a decrepit village schoolhouse, he nevertheless "held his head high, looked everyone straight in the eyes and asked only for something to smoke", according to one of his captors, who couldn't bring himself to deny the request and gave him some pipe tobacco.
The next day, Guevara was executed at the command of the Bolivian President. His corpse, now riddled with an extra nine bullet wounds to add to the one he had sustained in the attack, was then dumped in a mass grave and lay unmarked until the late 90s when a witness finally revealed its rough location. As a result of the year-long search of the area that followed, a handless skeleton (Che's hands had been amputated for fingerprinting after the execution) was uncovered whose teeth closely matched records taken of Guevara in Cuba. The final corroboration came in the form of a small pouch of pipe tobacco found in the corpse's jacket pocket.
While a few would-be revolutionaries do make the pilgrimage to the desolate Bolivian towns of Vallegrande, where Guevara was captured, and La Higuera, where he was killed, a far more popular stop on the Che Trail is his mausoleum in Santa Clara, Cuba. Here, Che stands in bronze effigy, surveying the scene where he once commanded over the decisive victory of the Cuban Revolution, perhaps even more powerful an embodiment of its cause in death than he was in life.
Lovers of Latin American history and aficionados of Che Guevara alike however will be enthralled by this new route through the remote mountains of eastern Bolivia, following in the footsteps of the Argentinian rebel leader and his little band of fellow revolutionaries as they sought to persuade the Bolivian peasantry to rise up in revolt against their oppressors.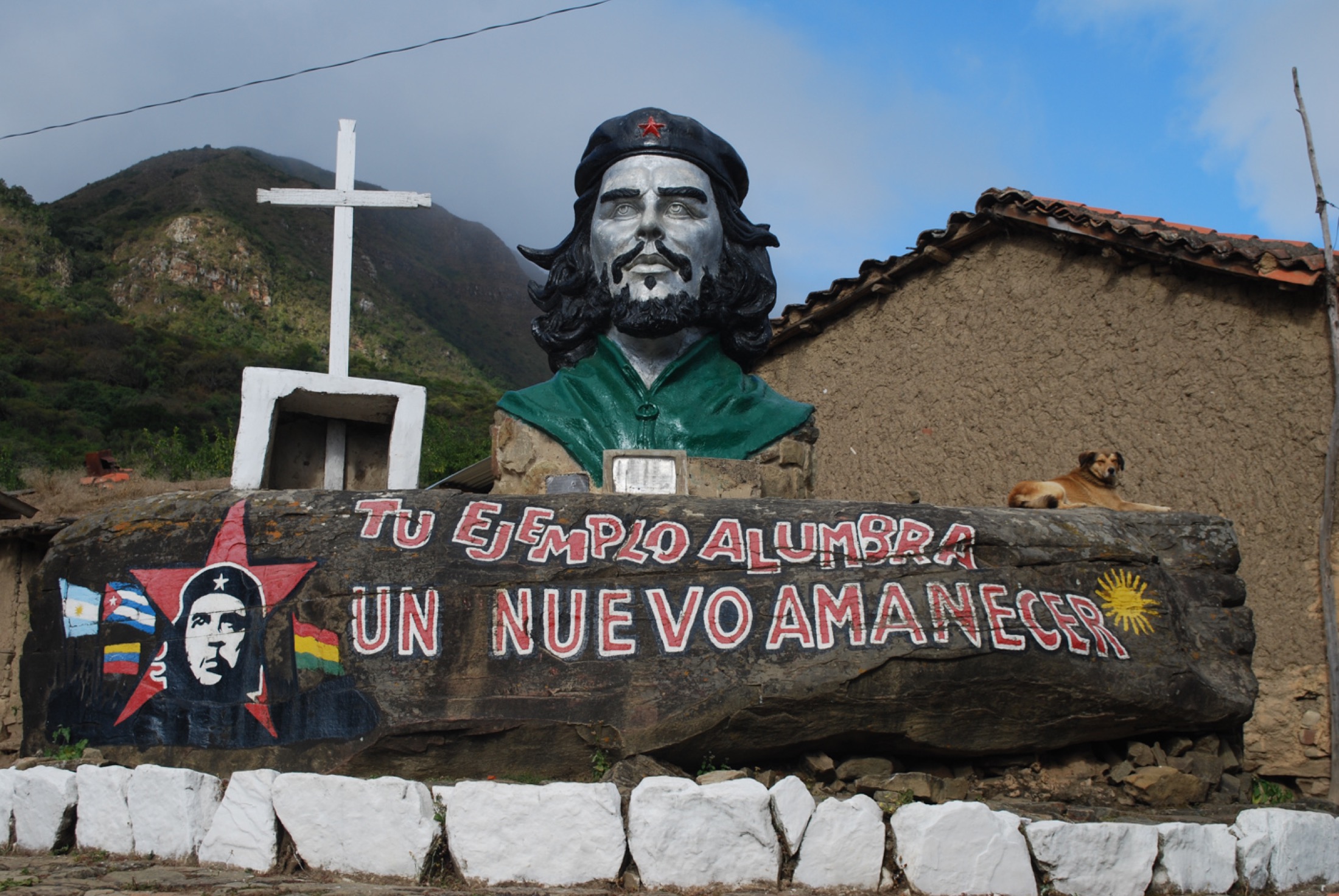 Evita, La Recoleta Cemetery. Buenos Aires, Argentina
The sensational life of Eva Perón, the darling of Argentina who rose from humble origins to great fame and political influence, was mirrored in the far-fetched fate of her corpse. Evita's death from cervical cancer at the age of 33 was met by unprecedented scenes of public mourning across Argentina: every florist in Buenos Aires sold out of flowers as they accumulated in huge piles around the Casa Rosada, and in the crush to see her body eight people lost their own lives and hundreds were injured.
A monument the size of the Statue of Liberty was planned to house Evita's embalmed corpse, but plans were derailed by the coup that installed Argentina's military dictatorship and sent Juan Perón into exile. The new military junta forbade citizens from so much as speaking Evita's name, and her body was hidden in a crypt in Italy under a false name (at the same time as various decoys were sent to other locations) until in 1971 Perón succeeded in having it exhumed and flown to his home in Spain. There, remarkably, he and his new wife kept the preserved cadaver beside the dining table.
Even when Evita's body was finally laid to rest in the family tomb following Juan Perón's death, there was a further twist in the peculiar tale: the military government still so feared the former First Lady's enduring popularity that they booby-trapped her crypt to prevent the possibility of Peronist grave robbers 'resurrecting' her. Entombed behind marble walls – and two trapdoors – she lies to this day in the labyrinthine cemetery of La Recoleta (pictured below), where nearly 5,000 vaults contain the mortal remains of Argentina's great and good. Reminiscent of Père Lachaise in Paris, it's now a popular stop on Buenos Aires' tourist circuit.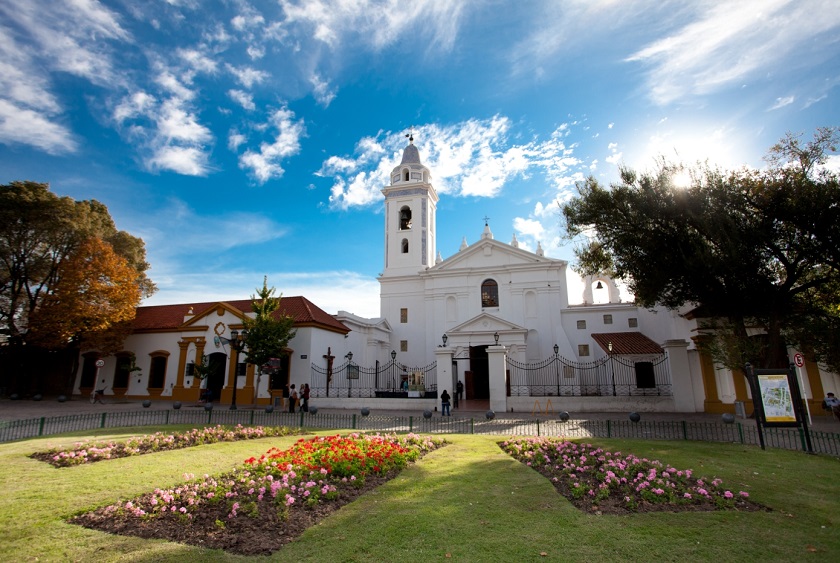 Pablo Escobar, Medellin, Colombia
The infamous kingpin of the Medellín Cartel, which once controlled 80% of the global cocaine market, met a suitably dramatic end on the rooftops of a Medellín suburb under a rain of bullets. He had risen from poverty to become one of the world's richest and most feared men, given to declaring himself above the law. However, with CIA assistance, in 1993 Colombia's federal police force finally caught up with their most wanted target at a safe house, where he was shot and killed in his attempt to flee. The victory must have been as much personal as professional: over the course of his reign of terror Escobar's men had dispatched over 1,000 police officers, not to mention a presidential candidate and more than 200 judges. Photographs of the smiling assassins surrounding the drug lord's prostrate body, his blood-stained t-shirt risen up to reveal an overflowing paunch, soon appeared in the press.
Escobar's grave lies in the family plot in an unassuming cemetery on the outskirts of Medellín. His headstone, bearing a Confucius quote, is surprisingly modest given that the drugs empire he presided over is reputed to have once spent $2,500 a month on rubber bands just to contain its vastly multiplying wads of cash.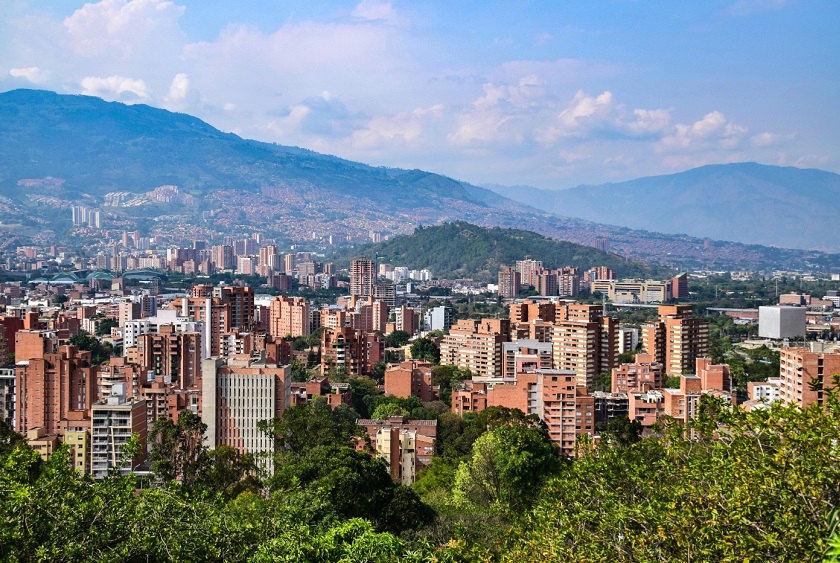 Pablo Neruda, Isla Negra, Chile
Chile's most beloved literary son chose a particularly pleasant spot to while away eternity, facing out towards the sea views that inspired several of his poems. Indeed the site of his grave makes for a popular and worthwhile day trip from the capital Santiago or the bohemian port town of Valparaiso, being as it is located just beside the poet's home in Isla Negra. The house, now a museum dedicated to Neruda's life and work, follows a decidedly nautical blueprint that can leave no doubt as to the occupant's obsession: interiors resemble those of a ship, an anchor theatrically appears to moor the house to land, and walls are lined with an array of shells, figureheads, maritime curios and model boats.
Neruda was an outspoken Communist and close ally of Salvador Allende, the socialist president ousted by Pinochet, leading some to cast doubt on the official line that he died naturally of heart failure some four days after the coup d'état. Pinochet banned a public funeral (though thousands of mourners lined the streets in defiance nevertheless) and denied Neruda's wish to be buried at Isla Negra. However, almost 20 years after his interment in a Santiago cemetery, with the military junta at last fallen from power, the poet's remains were finally transferred to his chosen resting place, never again to be cut off from the ocean he so loved in life.
Tailor-made holidays
Flexible, custom-made holidays to Latin America created to match your exact requirements: our tailor-made itineraries are as unique as the clients for whom they are designed.
Design my trip