All about Toto La Momposina
4 May 2017
Kathryn in our Flights team tells us about the legendary singer Totó la Momposina and what it was like to see her in concert.
Sonia Bazanta Vides – better known as Totó la Momposina (so called because she hails from Mompos in the Caribbean region of northern Colombia) – is something of a legend on the Latin American music scene. Coming from a musical family she learned to sing and dance from a very young age, and now has a global career spanning almost five decades behind her. It's no surprise then that when, on a cold Friday night in April, Totó performed at the La Linea Latin Music festival in London her fans flocked to Cadogan Hall ready to enjoy the intimate show put on by a truly talented performer.
I'd first become aware of Totó la Momposina when she featured as a guest singer on Calle 13's phenomenal hit Latinoamérica – a song which helped the group to sweep the board at the Latin Grammy Awards in 2011. Apart from that I didn't know much else about her – that is until fellow JLA Travel Consultant and all-round Colombia advocate Nicola suggested we go along to the show. I decided to investigate and ten minutes into a Totó session on YouTube I was hooked; the familiar cumbia rhythm combining African drum beats with traditional Colombian instruments provides the perfect backdrop to tales of Caribbean village life, fishermen returning to shore, and folkloric water spirits.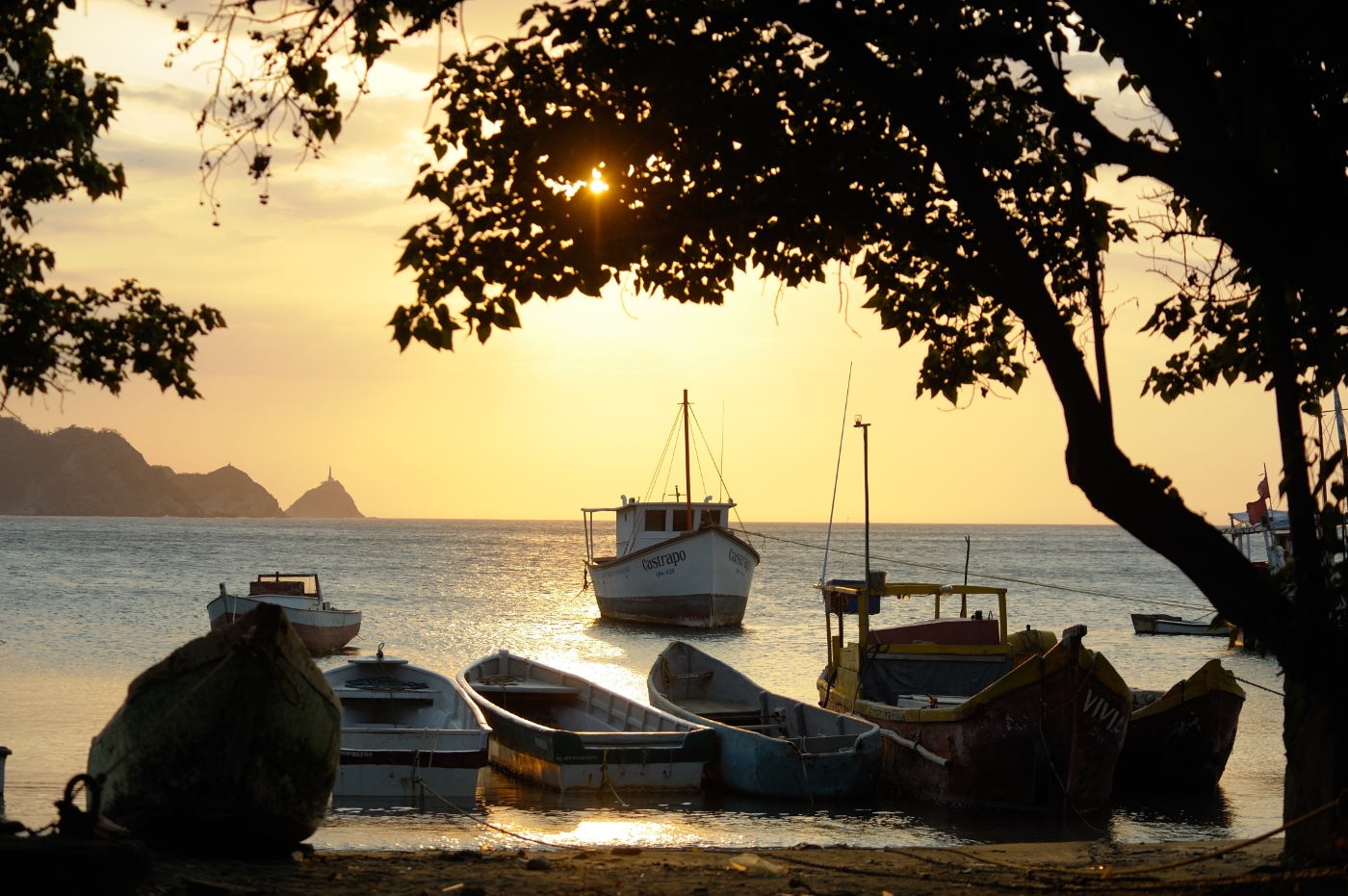 Totó has championed indigenous groups in Colombia and across Latin America and the Caribbean, and believes music plays a huge part in keeping these cultures alive. Having trained as a cantadora from a young age she is now passing her talents and cultural insight onto her children and grandchildren – several of whom joined her on stage in London as backing singers and percussionists. Like many people I am a fan of live music but it's a rare experience indeed to feel transported to a distant corner of the globe. The energetic, free-spirited dancing that goes hand in hand with cumbia music has developed from its origins as a courting dance between indigenous women and runaway African slaves at the time when these two cultures first began to merge. Several of Totó's musicians were playing the gaita colombiana – a traditional flute or pipe made out of a hollowed cactus stem, varieties of which are played by indigenous people across the Americas. All of this rounded off with Totó's and her chorus's beautifully bright-coloured dresses and the traditional sombreros vueltiaos worn by the male musicians made for a really authentic, insightful and above all fun evening.
Despite being nearly 80, Totó's energy and passion are infectious, her voice raw and powerful. She comes across as positive and perhaps cheeky, cracking jokes throughout the set and giving as good as she got with the on-stage banter between her and her band. Needless to say, to know her is to love her - I don't think I've ever been to a concert where the singer received a standing ovation having just walked on stage and before singing a single note! It didn't take long before the audience was dancing in the aisles of the auditorium, clapping their hands and stomping their feet - some waving their Colombian flags in the air!
If you're planning on visiting Colombia (or even if you're not!) I'd really recommend having a listen to get you into the Caribbean spirit. The songs El Pescador and La Candela Viva are crowd favourites, but with such a huge back catalogue there's sure to be something for everyone. Colombia has been top of my 'where next' list for a while – this concert and the infectious joy of the Colombianos in attendance has only made me more eager to visit!
Browse our Colombia holidays.
Tailor-made holidays
Flexible, custom-made holidays to Latin America created to match your exact requirements: our tailor-made itineraries are as unique as the clients for whom they are designed.
Design my trip