Back
Attend a Lucha Libre match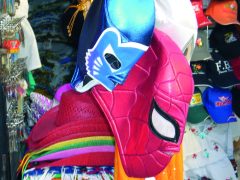 Join spirited local crowds to cheer and boo the masked stars of Mexican wrestling.
Good versus evil is the name of the game in this most Mexican of pastimes. The luchadores (wrestlers) don colourful masks to do battle in heavily stylised and often comical wrestling bouts, accompanied by a raucous chorus of cheers and boos from the animated crowd.
A fun, circus-like atmosphere prevails in the Arena Coliseo every Friday and Tuesday, when you can join Mexicans from all walks of life to enjoy this unique sporting event.
Mexico
Mexico City