Back
Casa Santo Domingo
Restored 17th-century monastery combining outstanding quality with centuries of history. Many of the stylish, spacious rooms retain original features, and the candlelit passageways ooze romance.
Hidden behind an unassuming street façade, the Casa Santo Domingo is a delight. Located in the heart of historic Antigua, this restored 17th-century monastery is in keeping with the city's cobbled streets and colonial architecture. It combines outstanding quality with centuries of history.
This elegant hotel lies just four blocks from Antigua's main square. The property is luxuriously furnished with antiques, and houses an archaeological and colonial art museum and a small candle factory.
The rooms are all large, well-equipped and beautifully decorated, retaining many original features. Most have a balcony or veranda. At the rear there is a large attractive garden with a swimming pool, sauna, fountain and a chapel.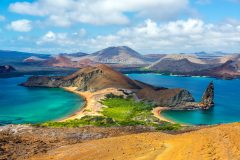 What our clients say
"Casa Santo Domingo - this hotel, while expensive, was a holiday experience in itself, not so much for the 5* luxury which was not really what we were looking for…

"Walking into the Casa Santo Domingo as candles were being lit was wonderful."

Our dream hotel. Fantastic atmosphere in this old Dominican monastery. Rooms large and comfortable. Restaurant is atmospheric, but we found the food rather pretentious and unnecessarily complex. Anyway, highly recommended.

"Caso Santo Domingo is a magnificent hotel. It shows itself in the smallest points. Every staff member you meet greets you with a Buenos Dias/Tardes etc, even if they are…
Our Expert's Opinion