Back
Hacienda Zuleta
Exceptional rural retreat, with charming and very comfortable guestrooms housed in a 17th century hacienda on a working farm.
This exquisitely beautiful 17th century hacienda once belonged to an Ecuadorian president and has been in the same family for over 100 years. Nestled in the Andean foothills north of Quito, Hacienda Zuleta now welcomes guests who come to enjoy its sumptuous hospitality and acclimatise to the rhythm of rural life. Although the estate is set deep in verdant countryside, the hacienda's main buildings are only an hour's drive from Otavalo and 90 mins Quito.
The luxurious accommodation is the centre-piece of a large working farm that is known for its excellent cheeses. There are also fruit orchards and a trout farm. There's a well regarded stable of 100 well-trained and responsive horses, suitable for novices and experienced riders alike.
The 17 top quality guestrooms are charmingly furnished in an luxury-rustic, colonial style, all the bathrooms are furnished with large tubs and many have a wood-burning fireplace, ideal on a chilly highland evening. Family heirlooms and antique pieces complete the nostalgic. atmosphere. You are free to use the other rooms of the house, where the character of an aristocratic high-class residence has been maintained but there is a very warm and welcoming ambiance created by the eager-to-please, English-speaking staff.
Nutritious home-cooked meals are prepared with ingredients produced on the farm. Eat at your private table or mingle with the handful of other guests. There's plenty to do here: you'll have a tour of the property close to the house while your guide narrates its illustrious history, you can go horse-riding, hiking along self-guided trails, mountain-biking, take a tour of the cheese factory, visit the condor rescue project or just relax in the gardens. You can also visit Zuleta village, well known for its intricate embroidery, and find out about the community initiatives with which the hacienda is involved.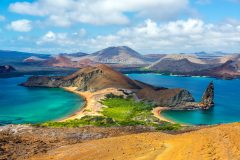 What our clients say
We were impressed, by hotel and by the beauty of the countryside. House is superbly furnished - we only lacked curtains in our room that would have provided full privacy.

"I would like to live there!"

Lovely location. Great service from staff. Plenty of interesting activities and wildlife to see. Liked the meals, where all guests are expected to eat together at one table. Very comfortable…

"Hacienda Zuleta was amazing."

"Horse-riding to Condor Reserve at Hacienda Zuleta where we also saw an Andes Spectacled Bear in the mountains was memorable."
Our Expert's Opinion