Back
Visit AmaZOOnico animal rescue centre in Ecuador's Amazon
Visit a unique animal rehabilitation centre in the heart of Ecuador's Amazon rainforest and see recovering monkeys, alligators, toucans and and parrots up close.
AmaZOOnico is an animal rescue centre in the Ecuadorian Amazon rainforest which rehabilitates, reintroduces, and cares for animals which are victims of illegal trafficking. You are very welcome to visit, but it's certainly not a zoo. The animals, including caimans, toucans, macaws and other parrots, plus mammals - including a number of species of monkey - are recuperating in as natural an environment as possible, which make s observing them a particularly rewarding experience.
These animals have been confiscated from people who have kept them as pets, or have been traded on the black market. Some arrive suffering from problems too severe for them to return to a self-reliant life in the forest. In those cases, the charity provides them with spacious and comfortable enclosures in familiar surroundings. In other cases, creatures arrive in good condition and following rehabilitation can be successfully reintroduced into the charity's protected forest.
The centre is open to visitors on a daily basis and it's a real opportunity to observe the rainforest's normally shy animal life up close. It's heartening to see creatures which had had a poor future well on the road to recovery. Getting there is all part of the experience; you can travel by canoe for an hour down the Napo river from Tena, enjoying the life of the riverbank as you go.
Ecuador & Galapagos Islands
Andes to Amazon
Holidays Visit AmaZOOnico animal rescue centre in Ecuador's Amazon
From expertly designed Private Journeys to trail-blazing Group Tours, browse our range of carefully crafted holidays.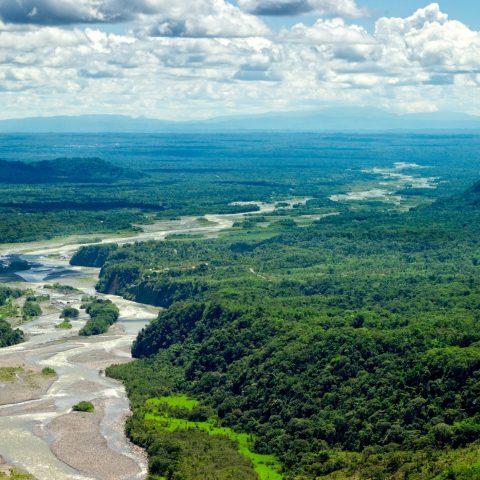 Private Journeys