Back
Rum and cigars city tour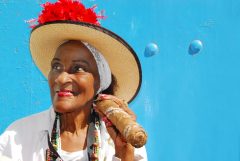 See how two staples of Cuban life are produced at cigar and rum factories in downtown Havana.
In a country not short of icons, the cigar is one of Cuba's most enduring images. Even if you have no interest in the product itself, a tour of a cigar factory is a must: you'll see workers rolling tobacco by hand and hear the lector (reader) employed to keep the workers entertained in a tradition dating back to the 19th Century.
Continue to a rum factory to see how another celebrated Cuban export is produced and to sample different varieties in the tasting room. Both visits offer the chance to buy souvenirs – a great way to bring the essence of Cuba back home with you.
Cuba
Havana