Back
Palacio del Marques de San Felipe
Ideally located hotel in an 18th century building overlooking a beautiful Old Havana square.
The marvellously located Palacio del Marques de San Felipe hotel lies just off the seafront in the heart of Old Havana, overlooking San Francisco de Asis Square. It's a lively and beautiful area and you are right in the midst of the action, with al fresco restaurants and live music spilling out from cobbled plazas.
The baroque building dates back to the late 18th century and its exterior has a classically Spanish colonial appearance, much at home within the surrounding architecture. Inside, the décor is more modern and both the facilities and service are considerably above usual Cuban standards; the staff are particularly charming and helpful. We recommend visiting the sixth floor roof top terrace for spectacular views.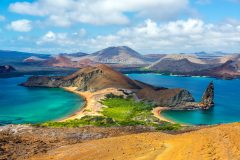 What our clients say
Best food & service we received in Cuba. Bar/restaurant staff especially high quality. Rooms are a little damp.

"Another beautiful building with good facilities."

"We loved this hotel - location was perfect and rooms are world class."

Great location, noisy air conditioning but best breakfasts and mojitos of the whole trip.

"Splendidly located in the heart of Havana Vieja, a comfortable and well appointed hotel offering good service. Breakfast was excellent, freshly prepared from a diverse menu, and the mojitos set…

Very centrally-located and with a welcoming staff. Rooms were well-appointed and large. The breakfast was the best of the trip! My only criticism was that the rooms and bathrooms smelt…
Our Expert's Opinion