Back
Hotel Villa Cayo Levisa
Simple beachfront hotel on a small, deserted and completely idyllic Caribbean island, with spacious, rustic cottages built right on the sand.
The simple but idyllic beachfront Hotel Villa Cayo Levisa is located on a small, deserted offshore caye of the same name, 25 minutes by boat from Palma Rubia on the mainland. To reach the hotel, you disembark on the south shore of the islet and walk along a wooden walkway through mangrove forest to find bungalows scattered along a pristine white-sand beach.
The rustic cottages have en suite bathrooms and either a balcony or veranda. Electricity is provided by individual solar panels. Other facilities include an open-air bar and a thatch-roofed restaurant, while guests can partake in windsurfing, volleyball and snorkelling or simply unwind with a relaxing massage. There are about 15 dive sites nearby.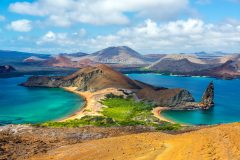 What our clients say
"Cayo Levisa was an unexpected pleasure, charming staff, good meat and fish freshly cooked in front of you, daily boat excursions, classes in Spanish and salsa, beach games that you…

A couple of small issues in the room like the toilet and fridge not working, but it was so amazing it didn't really matter.

"Quite complex to get onto and back from the island but well worth the effort."

Cayo Levisa had fantastic accommodation, location, staff, etc. Basita and her husband Jose were one of the (many) highlights of our trip. Their hospitality is second to none. As of…

"A lovely, relaxing few days. The weather was a bit windy on the first 2 days but seeing it at it's best with a mill pond ocean on day 3…
Our Expert's Opinion