Back
Visit the Iguazu Bird Park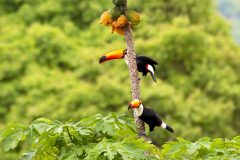 Roam enormous aviaries to see parrots, toucans and other exotic bird life in a jungle setting.
Don't miss the opportunity to get fully acquainted with Brazil's amazing birds at Foz do Iguaçu Bird Park, where huge aviaries mimic the wild conditions of a subtropical jungle. This commendable project is home to well over a thousand birds, including hundreds that have been rescued, in a beautiful natural environment. You'll get up close to a huge variety of birds, including some species you may spot from a distance whilst walking around the nearby national park.

Strolling along walkways that wind their way between trees and lush foliage, you'll see many exotic birds you'll recognise – like parrots, toucans, emus and harpy eagles – as well as others you might not, like the curly-headed mutum and the striking urubu rei or king vulture. Kids will particularly love the bird nursery where baby birds are raised and fledged.
Brazil
Iguazu Falls – Brazilian side
Holidays Visit the Iguazu Bird Park
From expertly designed Private Journeys to trail-blazing Group Tours, browse our range of carefully crafted holidays.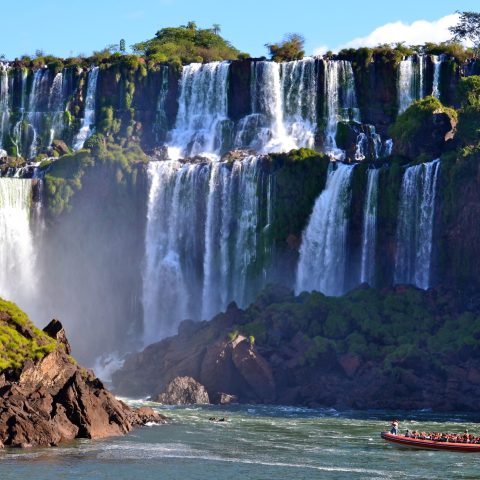 Private Journeys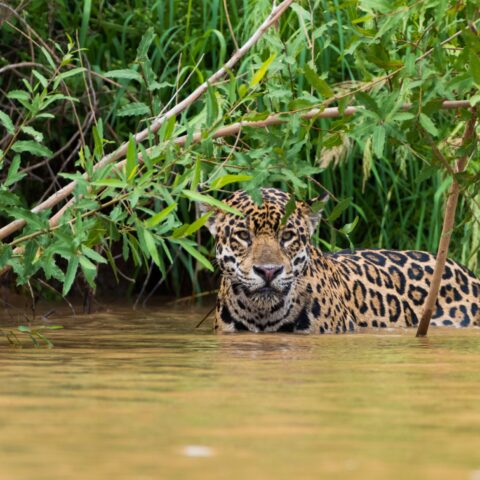 Private Journeys