Back
Hotel Solar de la Plaza
Colonial-style hotel in a great location, close to the attractions and entertainment of the beautiful city of Salta.
A former family residence, Hotel Solar de la Plaza is a colonial-style mansion right in the centre of the charming and graceful city of Salta. It is ideally located roughly halfway between the main square and Avenida Balcarce with its restaurants and bars.
Although the building is less than a century old, the opulence of the colonial era has been convincingly re-created in the ornate furnishings of the public areas. The hotel has 30 well-equipped guest rooms, each neutrally decorated with subtle floral accents; suites have grand four-poster beds and a living room.
There is a restaurant overlooking the garden, as well as a wood-panelled lounge, bar, gym, sauna, and a small rooftop outdoor pool.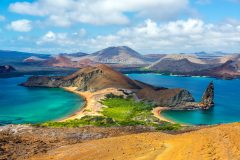 What our clients say
"Again a very empty hotel, the restaurant was not operational except for breakfast."
Our Expert's Opinion