Sitting on a white sandy beach facing the clear blue waters of the Caribbean. What could be finer? How about a snorkelling trip to the Belizean Barrier Reef, the second largest reef in the world and a UNESCO World Heritage site, that should top the day off nicely.
10 minutes in a speed boat, snorkel and fins on and I'm in the water, swimming around colourful coral with barracuda, snapper and even the odd sea turtle for company. After an hour of floating around admiring the wonderful sea life it's back to the boat. The next suggestion didn't fit in with my ideal of tranquillity. Shark Ray Alley. 'It's only a name I thought', 5 minutes later the boat is stationary again, I look over the side and see dozens of shark swimming around. I'm a good swimmer and love the sea but surely this was a step too far?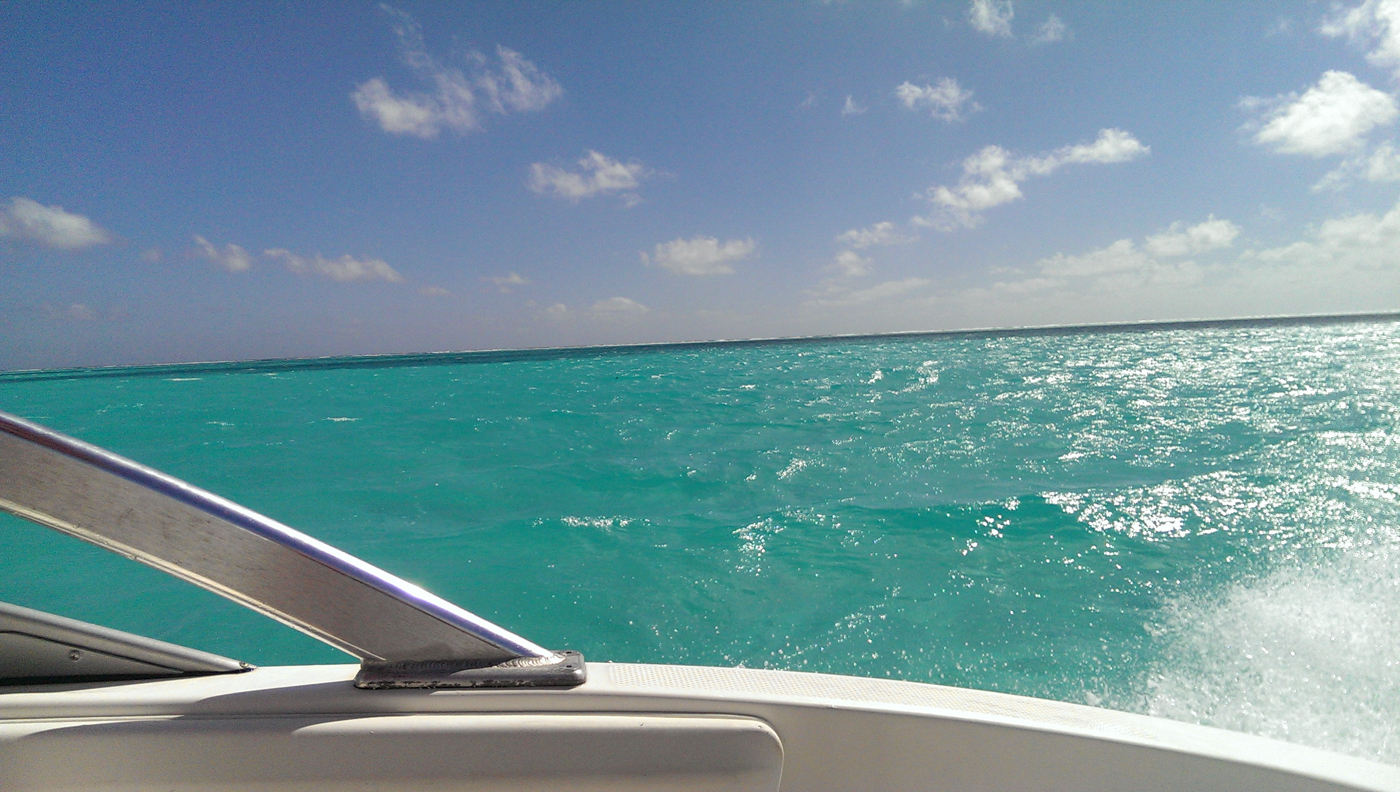 I was told that they were only (yes, only) nurse sharks, now I'm no expert but I assumed this was meant to reassure me. I have since found out that despite having the look of a predator they're harmless, slow and feed off small fish, if only I had Wikipedia in the middle of the Caribbean! Added to this were the graceful stingray swimming around the sea bed only meters below, graceful they might be but they were still the same size as me!
'I'm only in Belize once' I thought so I ignored my instinct and jumped in. After not being ripped apart a-la Jaws or even nibbled I began to realise how amazing it is, 10 minutes from the coast of Ambergris Caye I was swimming with dozens, if not hundreds of sharks and sting rays, an amazing experience for someone that has only ever seen them in a David Attenborough documentary.
After 15 minutes I was out of the sea and to my amazement, in one piece. Next time someone offers a quick dip with sharks I will be the first to volunteer (although I might steer clear if a shark cage is involved, that's still a step too far!)
If you want to copy Jamie and dare to snorkel in Shark Ray Alley, see our Signature Guatemala and Belize: Culture and Caribbean holiday. A 15-day trip visiting Antigua, Lake Atitlan, Flores and Tikal before driving in to Belize and relaxing on Ambergris Caye, coral atoll in the Caribbean.
Tailor-made holidays
Flexible, custom-made holidays to Latin America created to match your exact requirements: our tailor-made itineraries are as unique as the clients for whom they are designed.
Design my trip