Peru is, in itself, a highlight of Latin America for many different reasons.
It is home to some of the continent's most distinct and well-preserved cultures. It is traversed by the world's longest mountain range. Nearly 60% of its territory is covered by the extraordinary flora and fauna of the Amazon rainforest. Mystery still surrounds some of its most famous and eye-catching attractions. And its extensive coastline, punctuated with fascinating settlements, is bordered by an ocean bursting with marine life.
It is little wonder that Peru is seen as the perfect destination for first-time visitors to Latin America, but delve beneath the surface and you will realise that this proud and ancient land has something to offer even the most seasoned of travellers.
We hope you enjoy this read, and when you're ready to start putting together your dream trip take a look at some of our Peru holidays!
Contents
Machu Picchu
A quintessential highlight of Peru – and rightly so.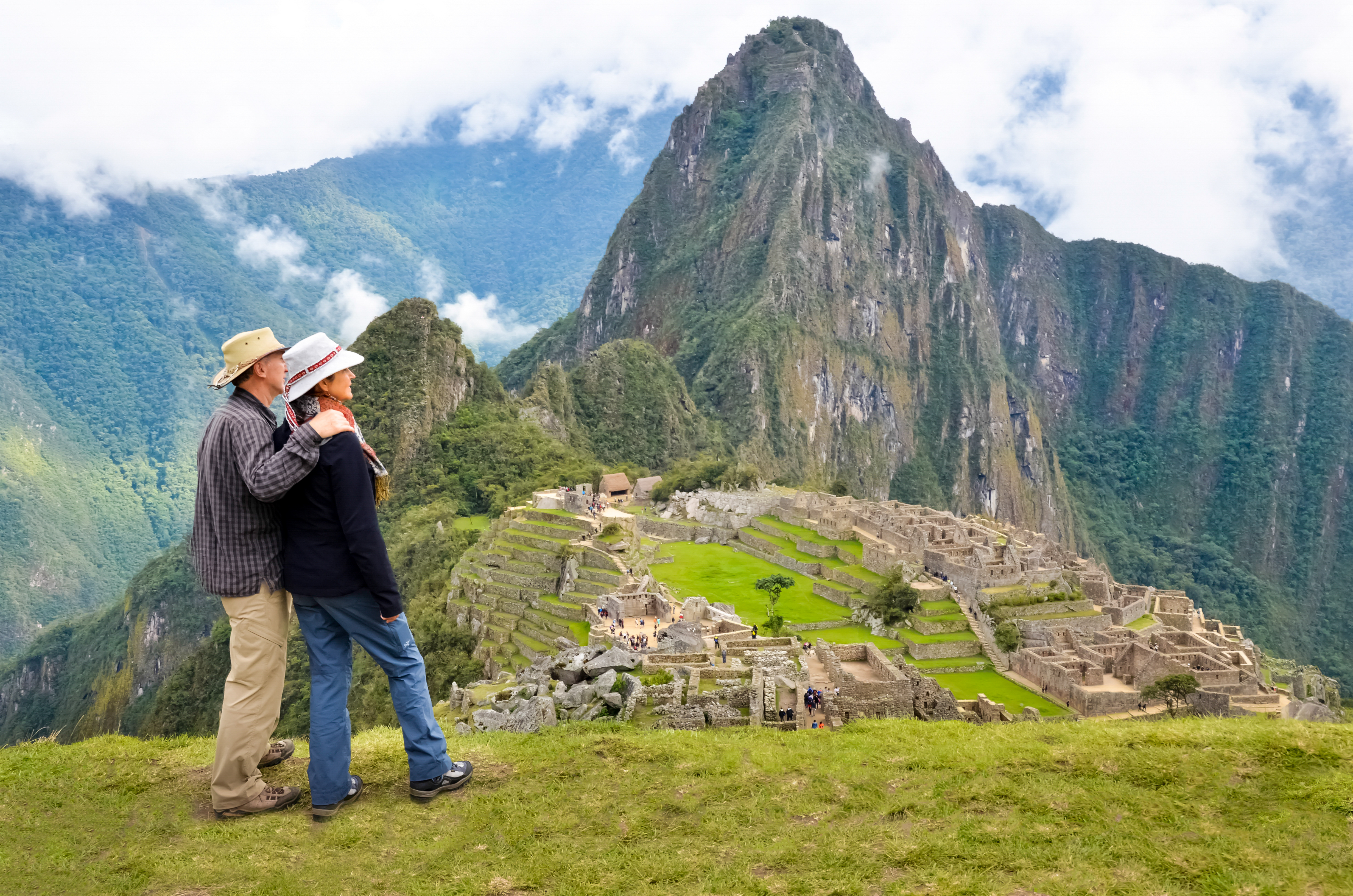 The ancient Incan citadel of Machu Picchu is easily Peru's most identifiable landmark. Built around 1450 AD and abandoned just a century later before being 'rediscovered' as late as 1911, it is nothing short of an archaeological masterpiece. The artistry is enhanced by the fact that clouds often envelop the ruins from below, giving the site the appearance of floating in mid-air.
The view as you first reach the brow of the hill that overlooks the site is enough to make the hairs on the back of your neck stand in salute, and you find it becomes almost impossible to stop the clicking of your camera for long enough to sit back and soak in its splendour.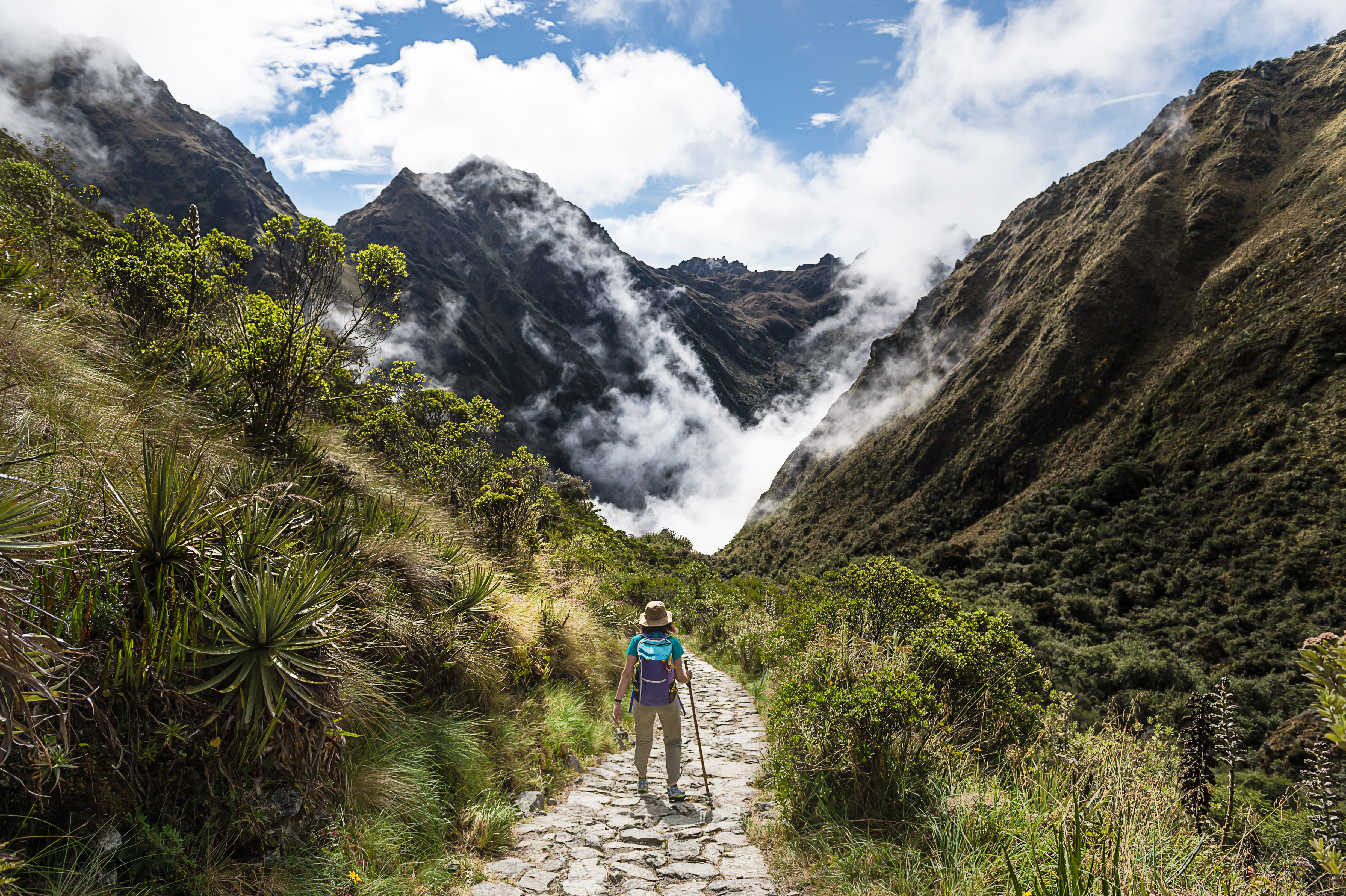 It is not just the citadel's beauty that captures the imagination, but the ingenuity behind its construction too. Sitting atop a ridge between two mountain peaks, 2,430 metres above sea level, simply getting the rocks to the location must have been a mighty undertaking. The eagle-eyed will notice that almost all the walls lean inwards, a design that makes them less susceptible to earthquakes. And the stones fit so tightly together, with no cement used or required, that even today, there is still no consensus regarding how the builders were able to achieve such perfection. The layout of some of the key sections also hints at a knowledge of the stars and planets that Europeans would not realise until many years later.
No first-time visit to Peru would be complete without a visit here, but it is important to book early. The number of visitors allowed into the site has been drastically reduced recently in an attempt to preserve the integrity of the ruins. Tickets are now divided so that there are 5 different circuits which tourists must adhere to. Some of the circuits are more extensive and allow for more time at the ruins, and some do not give access to the famous viewpoint that overlooks the site, so it is important to fully understand the differences and get the right ticket for your requirements.
Cusco
A vibrant vity that oozes history and culture.
Just 2 hours from Machu Picchu lies Cusco, once the heart and capital of the Incan Empire, before being conquered by the Spanish in the 16th century. Today the city is a UNESCO World Heritage Site where its blend of Incan and colonial architecture helps make it one of Latin America's most stunning settlements. Visitors gravitate towards the old town's Plaza de Armas, a grandiose square now surrounded by shops, cafes and hotels, with an enormous and decorative cathedral bearing down on it. It is very easy to lose a few hours simply sipping at a tea or coffee, whilst pecking at a Peruvian cake and watching the locals and tourists go about their business.
There is a buzz about Cusco. It is an intangible feeling. One that attracts all manner of visitors from everywhere on Earth, no matter their age, interests or nationality. Its altitude (the city stands at about 3,400 metres above sea level) is no doubt responsible for some of this breathlessness, but beyond its geography, there is an undeniable sensation of importance and significance here that few other locations will conjure.
Just outside the city limits are the ruins of Sacsayhuamán. Easily doable as a day trip either by car or bike (electric and mountain bikes are available), these fascinating constructions are older and more varied than Machu Picchu, as well as being far less busy.
Colca Canyon
A jaw-dropping ravine, the preserve of majestic condors and ancient traditions.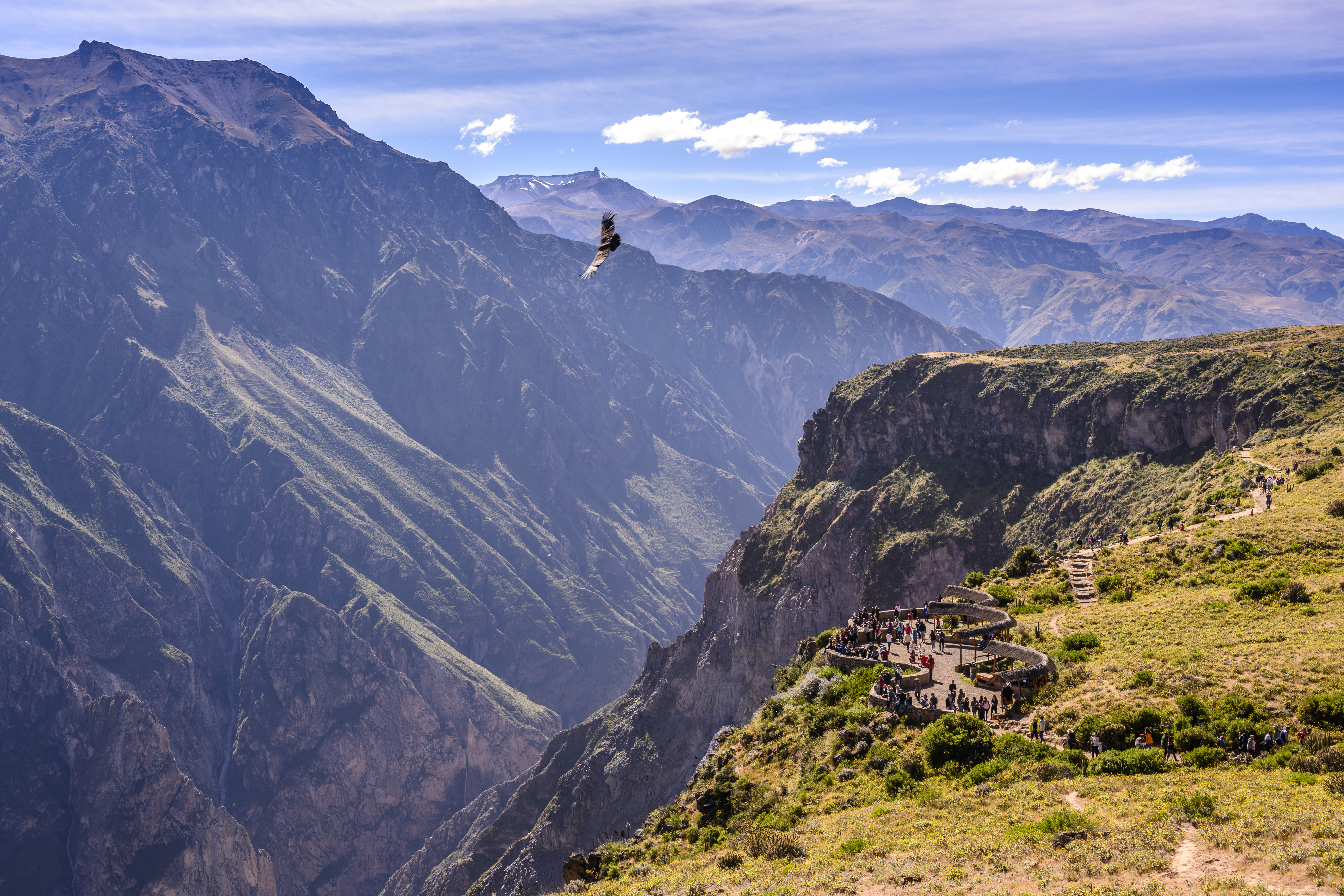 Reaching up to 3,400 metres from top to bottom, the Colca Canyon is almost twice as deep as the Grand Canyon. Its enormity is equalled only by its beauty and hiding around each corner of the roads that wrap their way around the rim is a view even more stunning than the last.
The canyon has a history of habitation that dates back to long before the Incas arrived. The stepped terrace farming structures those civilisations used to maximise the land are still very much on show and in use today, giving the slopes a distinctive man-made appearance.
Though the views alone are worth the visit, many visitors come in search of some of the resident Andean condors that glide along the thermal updrafts. These magnificent scavengers from the vulture family are the largest of all flying birds when you combine their size and weight. They can often be seen at several points along the canyon, with the best chances of sightings between April and October.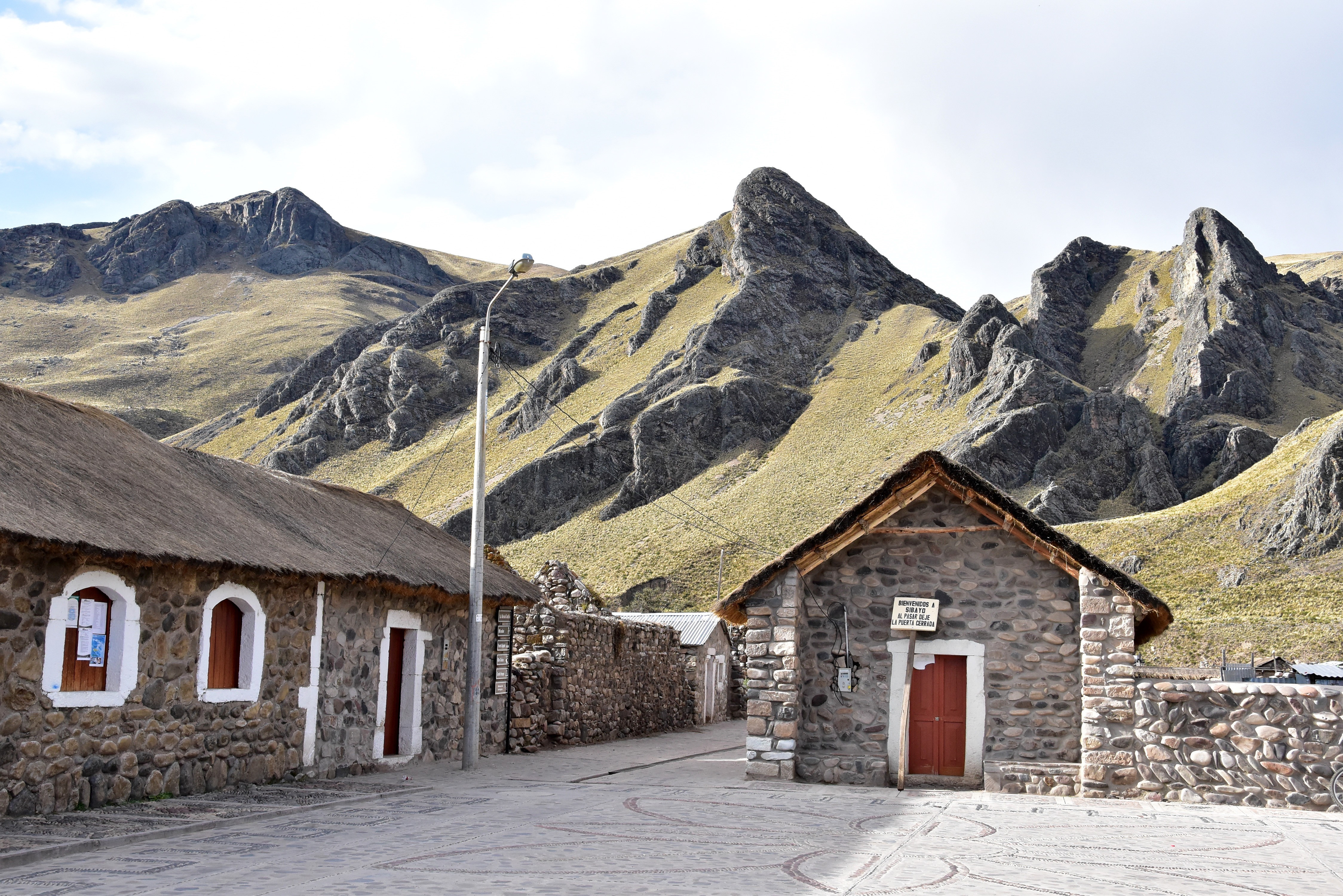 The canyon is also home to a host of intriguing archaeological sites and mesmerising little towns, each steeped in ancient traditions and folk stories. Some have built a series of strange and unusual statues to tell their tales.
If relaxation is what you are after, there are also plenty of thermal baths scattered throughout the region to soothe your aching limbs.
The Nazca Lines
Get a heavenly view of these ancient works of art.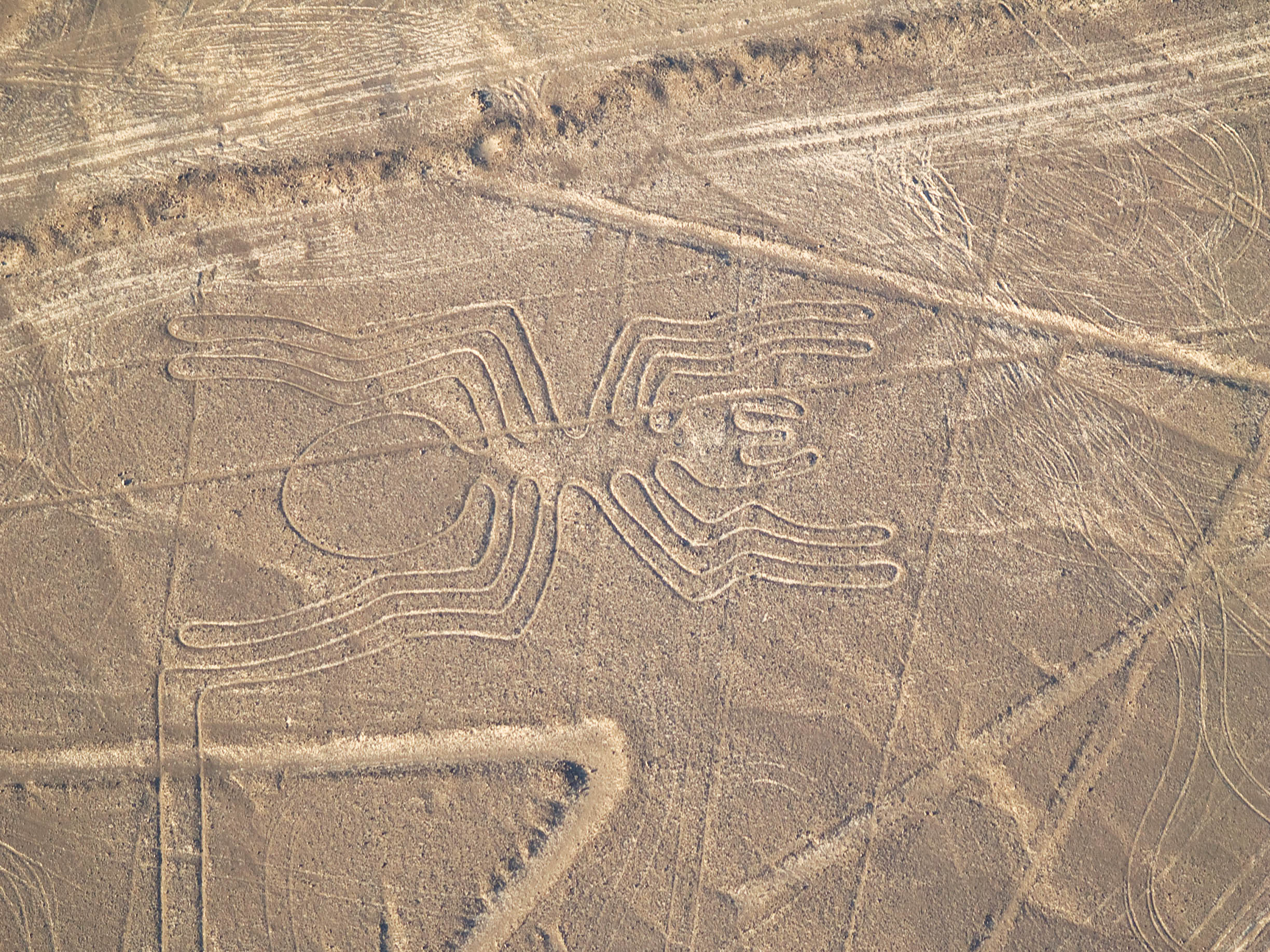 Thought to have been created sometime between 500 BCE and 500 AD, the Nazca lines are truly one of the world's most enduring mysteries. Numbering in their hundreds, with more still being discovered as technology evolves, the lines take many forms. Most are simple straight lines, but more than 70 are unmistakably zoomorphic in their design, with monkeys, hummingbirds, spiders, condors and dogs, just some of the animals to be represented (some of which the locals are likely to have never actually encountered).
The mystery here is not so much how the lines were made (it is thought the creators used simple tools to remove the top layer of pebbles to uncover the bright subsoil beneath), but why. Most of the formations can only be appreciated when viewed from above, and with no helicopters, planes or even many nearby hills to help gain that perspective, there is no obvious reason for the lines to have been placed there.
Theories abound of course, with one of the less outlandish ones including the idea that the natives were trying to communicate with the gods - an understandable desire for a population surviving in a desert, severely starved of rainfall. Other ideas suggest a relationship between the lines and the movement of celestial bodies. Some believe they were used in the division of land, or to mark the flow of underground water.
Whatever the truth, today the lines offer visitors an intriguing glimpse into the lives and abilities of the region's ancient inhabitants, and there are plenty of sightseeing flights available to enable you to see the geoglyphs the way the creators never could.
Lake Titicaca
The lake in the clouds where islands float.
With a surface elevation of 3,812 metres above sea level, Titicaca is the world's highest navigable lake and is also South America's largest. Although it offers many attractive views, the main draw are its many man-made floating islands.
The islands, most of which are big enough only for one family to live on, have been constructed by the local Uros people over many centuries using totora, a type of giant bullrush sedge that grows on the banks of the lake. They have also used this material to build the rafts which ferry people between the islands and the mainland.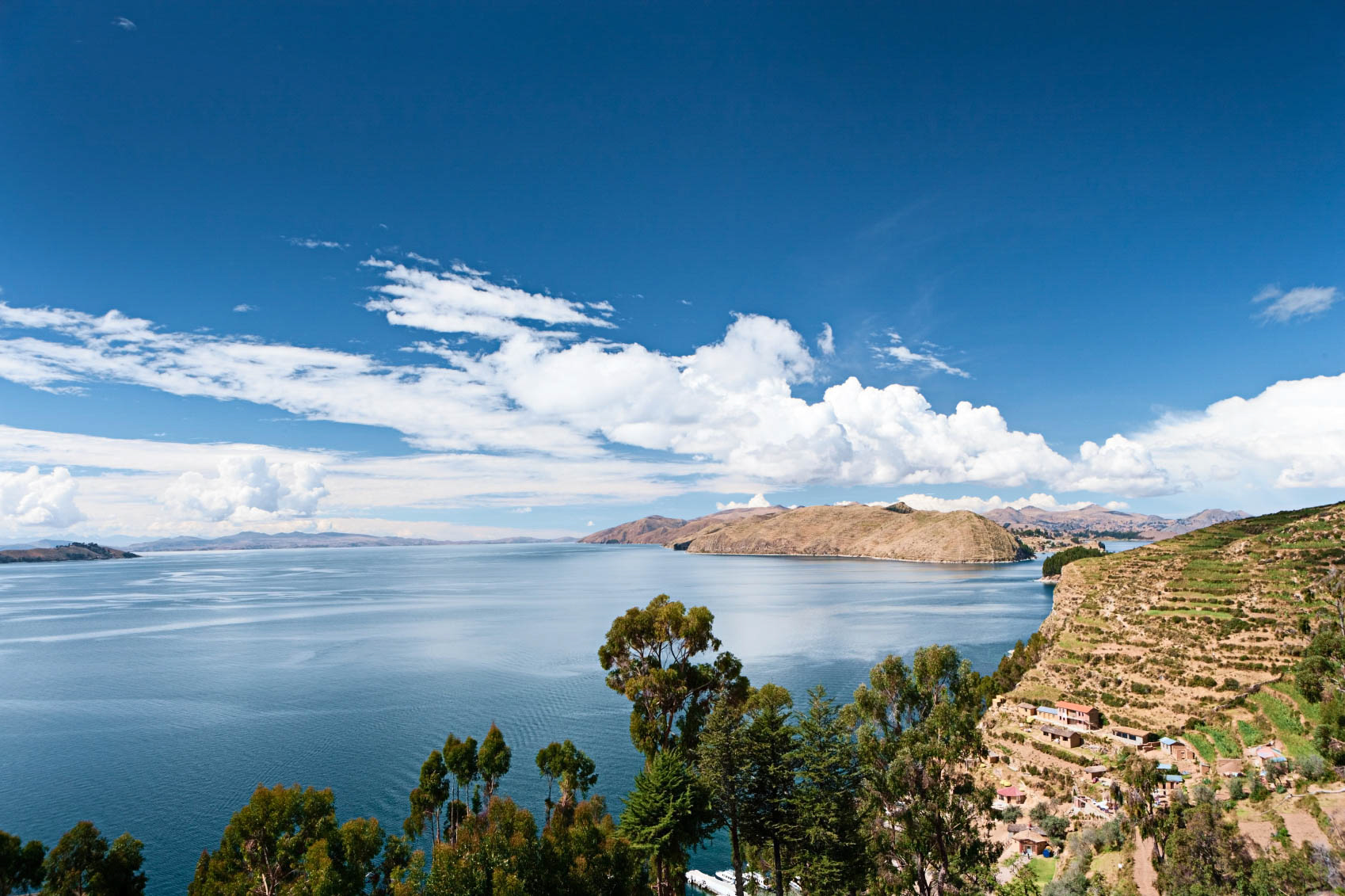 The lake spans the border between Peru and Bolivia and, while most of the man-made islands are located in the Peruvian part, the neighbouring Bolivian section also holds great significance. Some of the natural islands here are home to ancient ruins from the Incan era and the Tiwanaku empire. The latter's most famous temple lies just south of the lake and was once believed to be over 17,000 years old (which would have made the Tiwanaku one of the earliest civilisations on Earth). Recent studies have suggested a revision of this to just under 2,000 years, but the empire remains a point of contention among archaeologists.
Amazon River cruises and lodges
Wildlife spotting and adventure in the world's largest rainforest.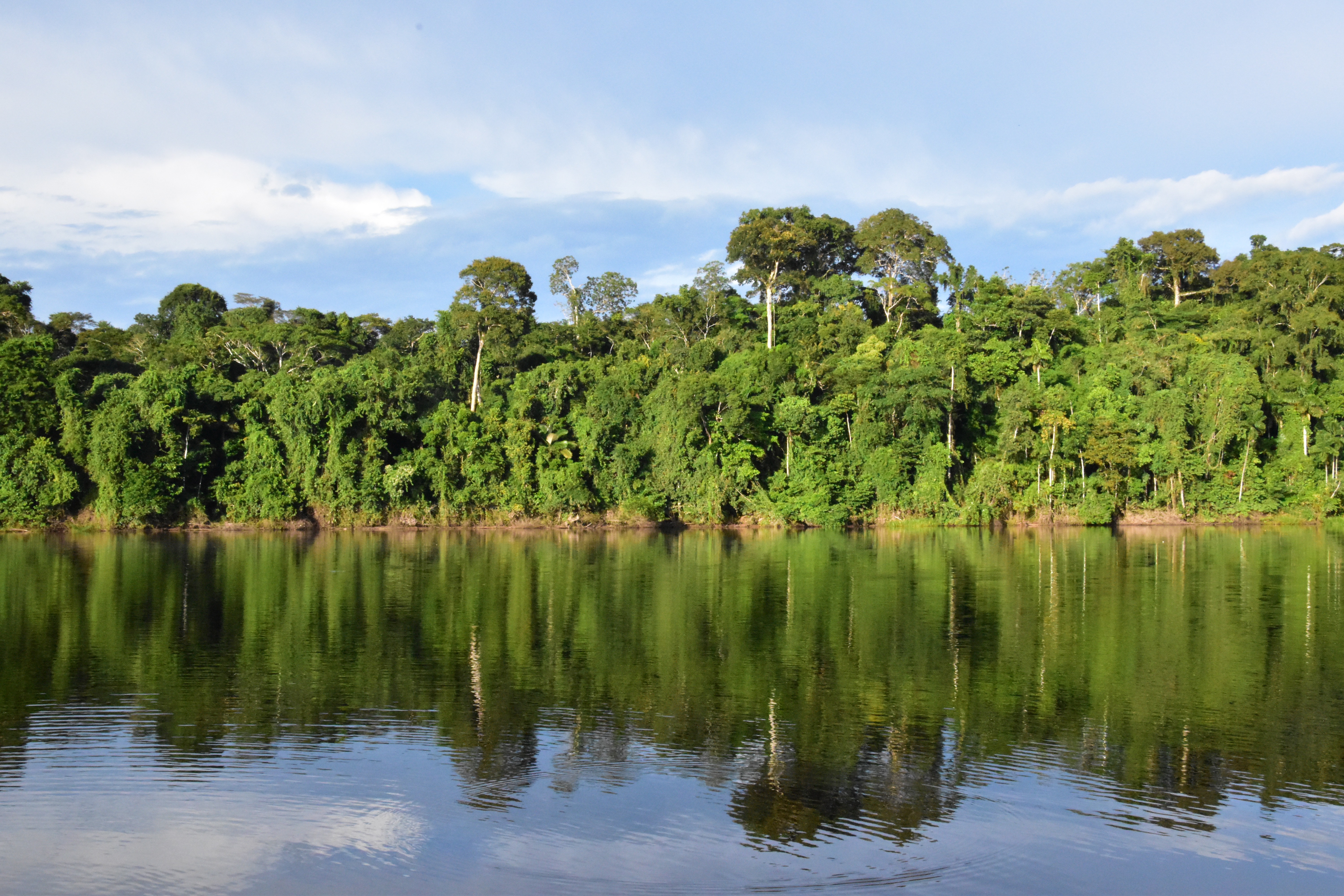 Because of Brazil's size and strong association with the Amazon, many people do not realise that both the river and the rainforest span across a large number of South American nations, including Peru.
Indeed, a section of almost 450 miles of the river and 13% of the jungle is situated within Peru's borders. Many consider it to be the country offering the best and most comfortable options for exploring the Amazon's diverse and unique wildlife.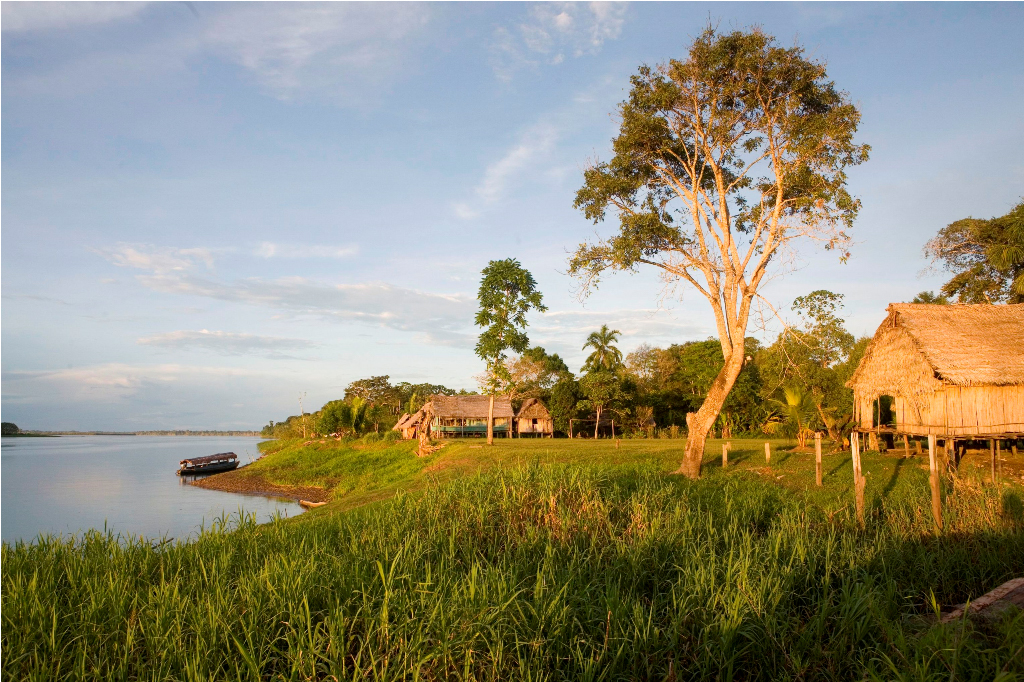 There are two main hubs from which explorations generally begin.
Most jungle lodges are based within a few hours' boat ride of the south-eastern city of Puerto Maldonado. Some are more luxurious than others, but all offer great opportunities to spot many different animals, both on river and land excursions.
Iquitos, in the northeast, is where most river cruises will begin. These range from 3 to 7 nights in duration and allow passengers to experience different parts and tributaries of the Amazon throughout their journey. Generally speaking, while these tend to be a little more expensive than the lodges, they allow for deeper exploration, further from civilisation, which often leads to better and more numerous animal sightings.
The types of animals you can spot in each part of the Amazon can vary: Puerto Maldonado is better for giant otters, while Iquitos is better for pink river dolphins and bald uakari monkeys.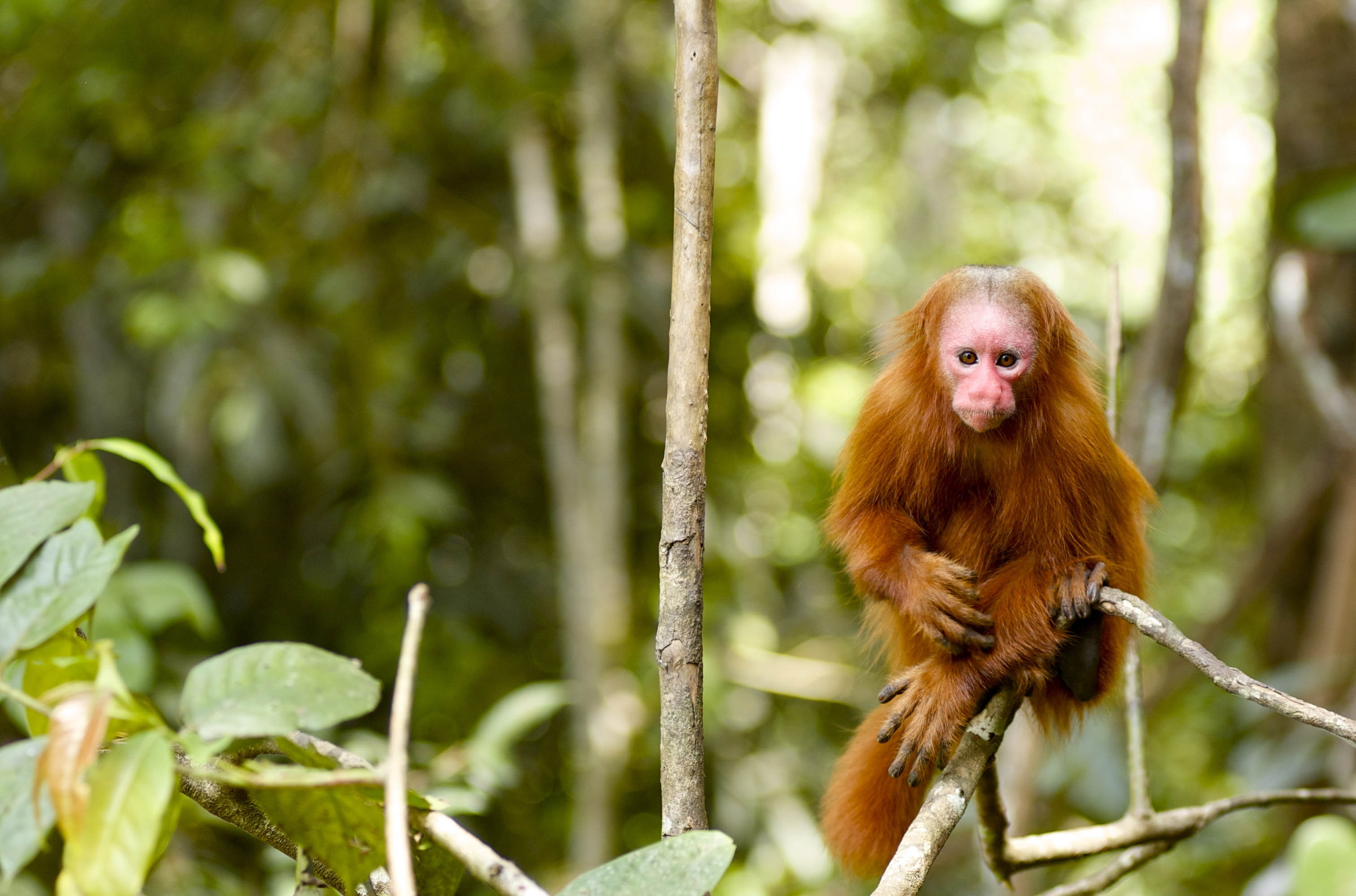 Beaches, coastal towns and marine life
Penguins, pirates and Pisco Sours await.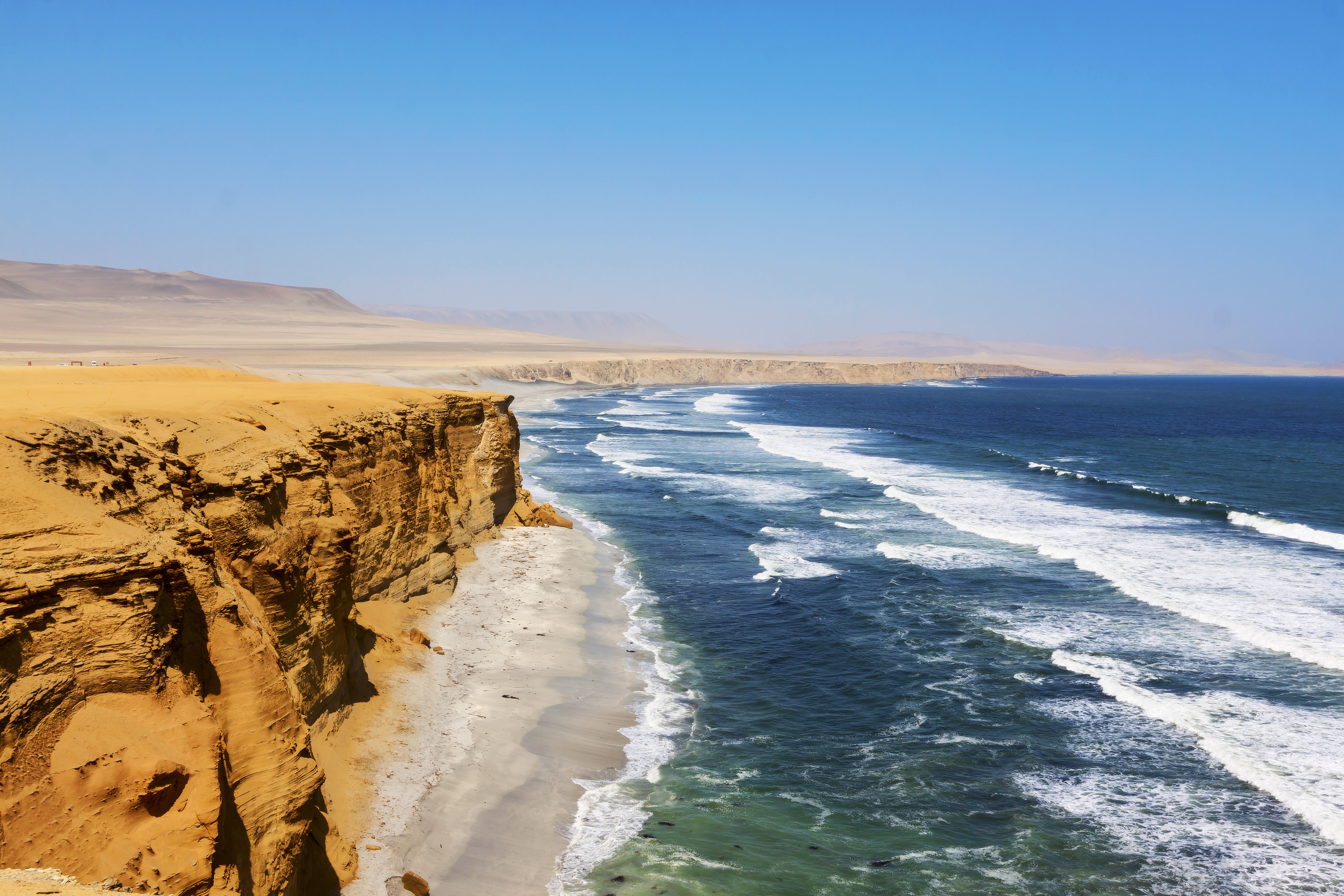 Though Peru is not famed for its stunning white sand beaches, it does have some for those who crave them, the best of which tend to be in the north. Further south, the shoreline is scattered with several coastal towns which deserve a stop too.
Possibly the most famous of these is Pisco. Pillaged by English pirates, pummelled by a series of earthquakes and the landing point of Peru's eventual liberators, the city has a rich, if chequered, history. Today it is remembered mostly for giving its name to one of Peru's best-known exports, the Pisco Sour. The name of the cocktail derives from the fact that despite its dry and desert-like landscape, the area produces high quantities of grapes which are fermented and become the grape brandy used in the concoction.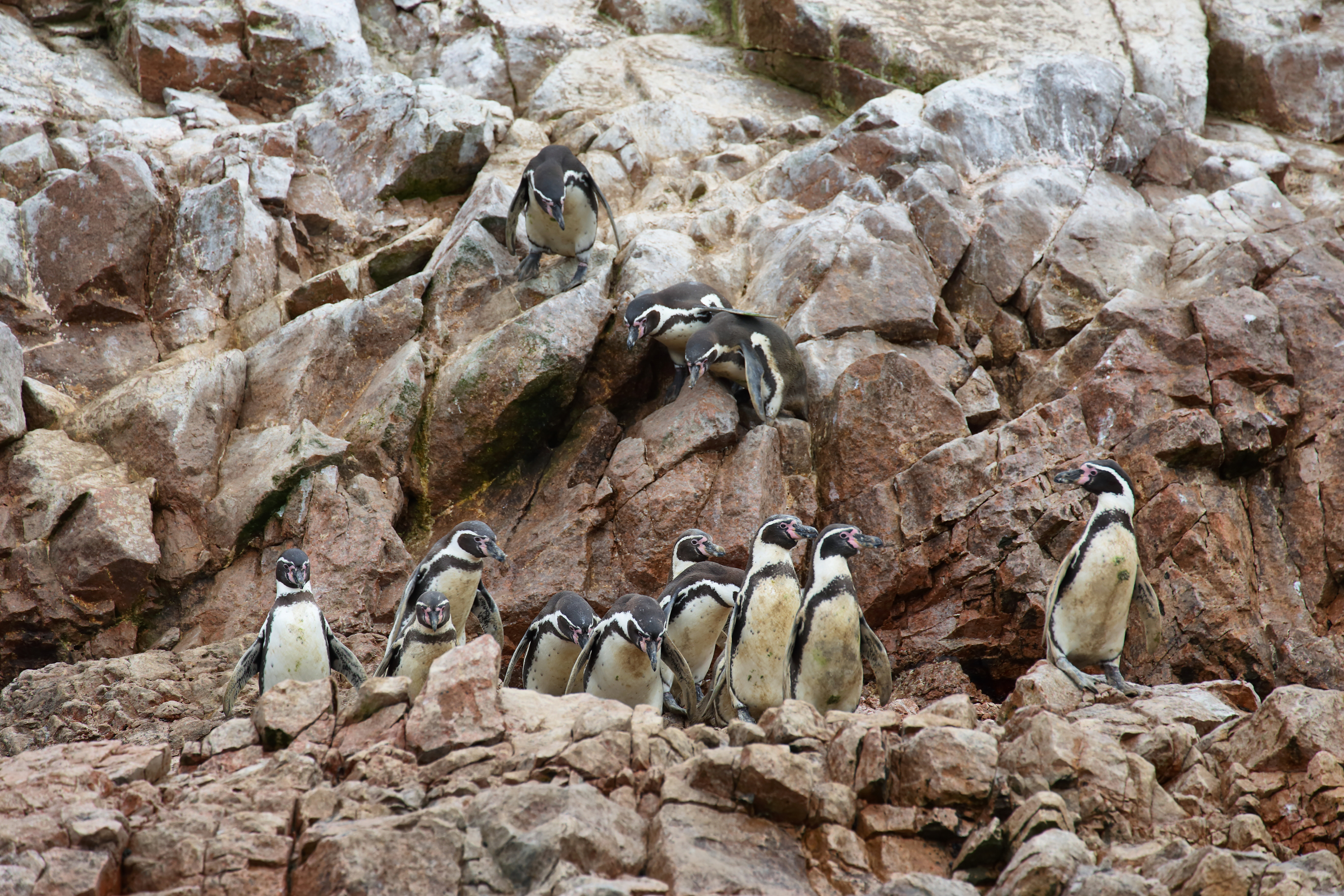 Just off the coast of nearby Paracas, you can find residents that not many people expect to see in Peru: adorable Humboldt penguins. Numerous day trips are possible to the penguins' island colonies, with sea lions, dolphins and many other marine animals also regularly spotted en route. You will also be able to see the giant candelabra geoglyph which has been carved into the side of the Paracas Peninsula and is thought to potentially date from around 200 BCE.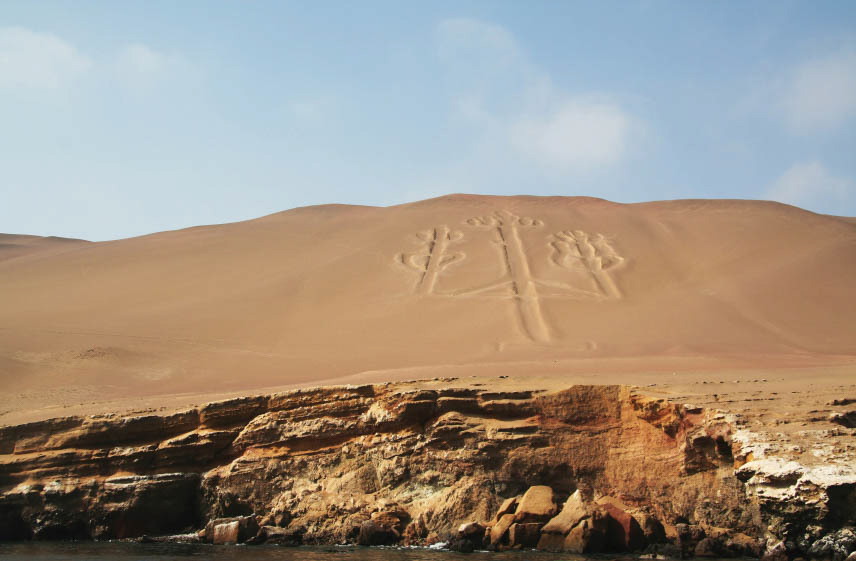 Lima
The underappreciated historic and culinary capital.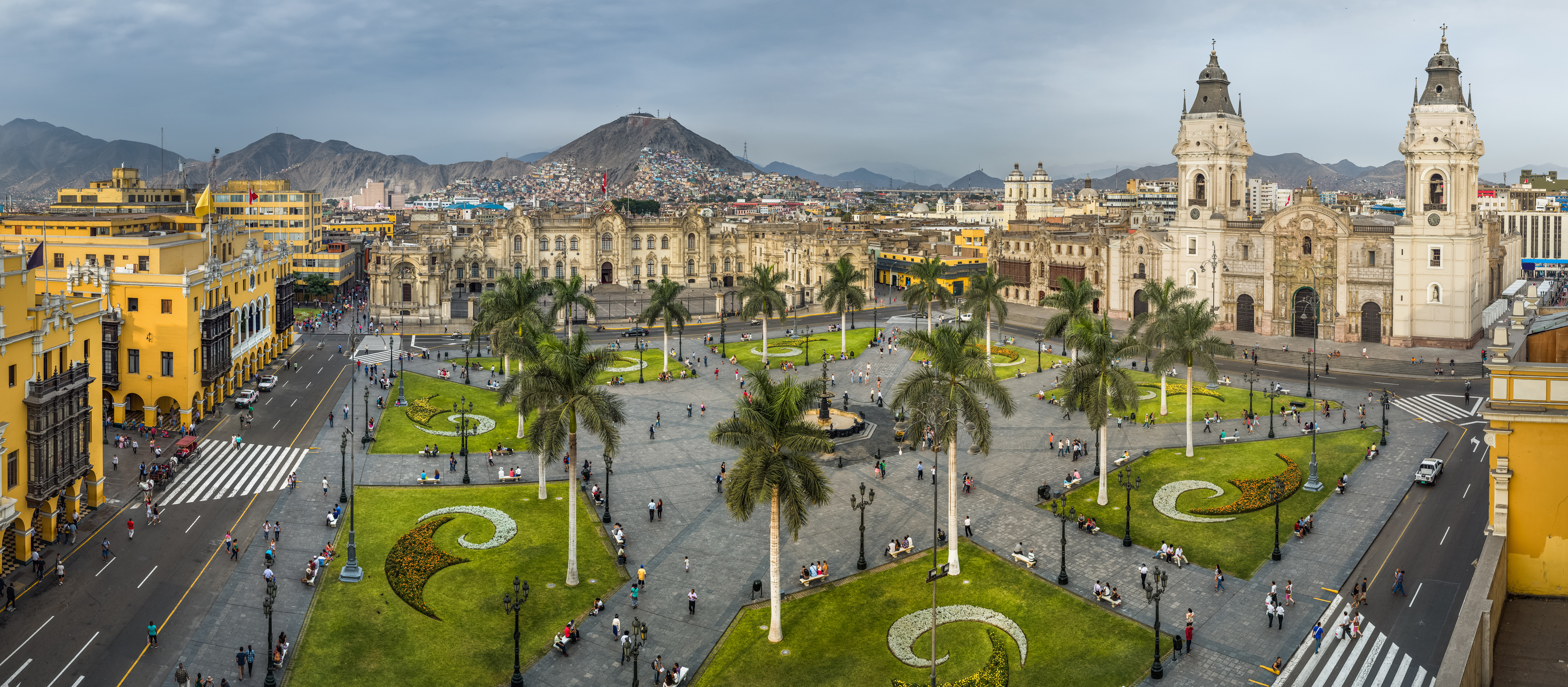 Lima is sometimes classed as a necessary but unwanted stopover for tourists coming for the country's more traditionally photo-worthy destinations. However, attitudes towards Peru's capital are beginning to change.
For starters, it has a huge amount to offer in its own right.
Miraflores is a stunning coastal district with a lively café culture, great shopping opportunities, some top-class hotels and a safe and relaxed environment. There are also countless colonial buildings to explore, including a seemingly endless number of churches.
Somewhat more surprising are the several ancient pyramids that are dotted between neighbourhoods. These are just some of the many relics of a pre-Incan culture that is believed to have inhabited the region over 2,500 years ago.
The city is also at the heart of Peru's general culinary awakening. Over the last 10-15 years the food scene has been revolutionised and a significant number of restaurants and chefs have risen to prominence for serving up outstanding local cuisine. This makes Lima a great place to join a food tour, where you will taste your way through the city's markets, cafes and restaurants frequented by the locals. Or, why not try your hand at creating some of the dishes yourself with an interactive cooking class?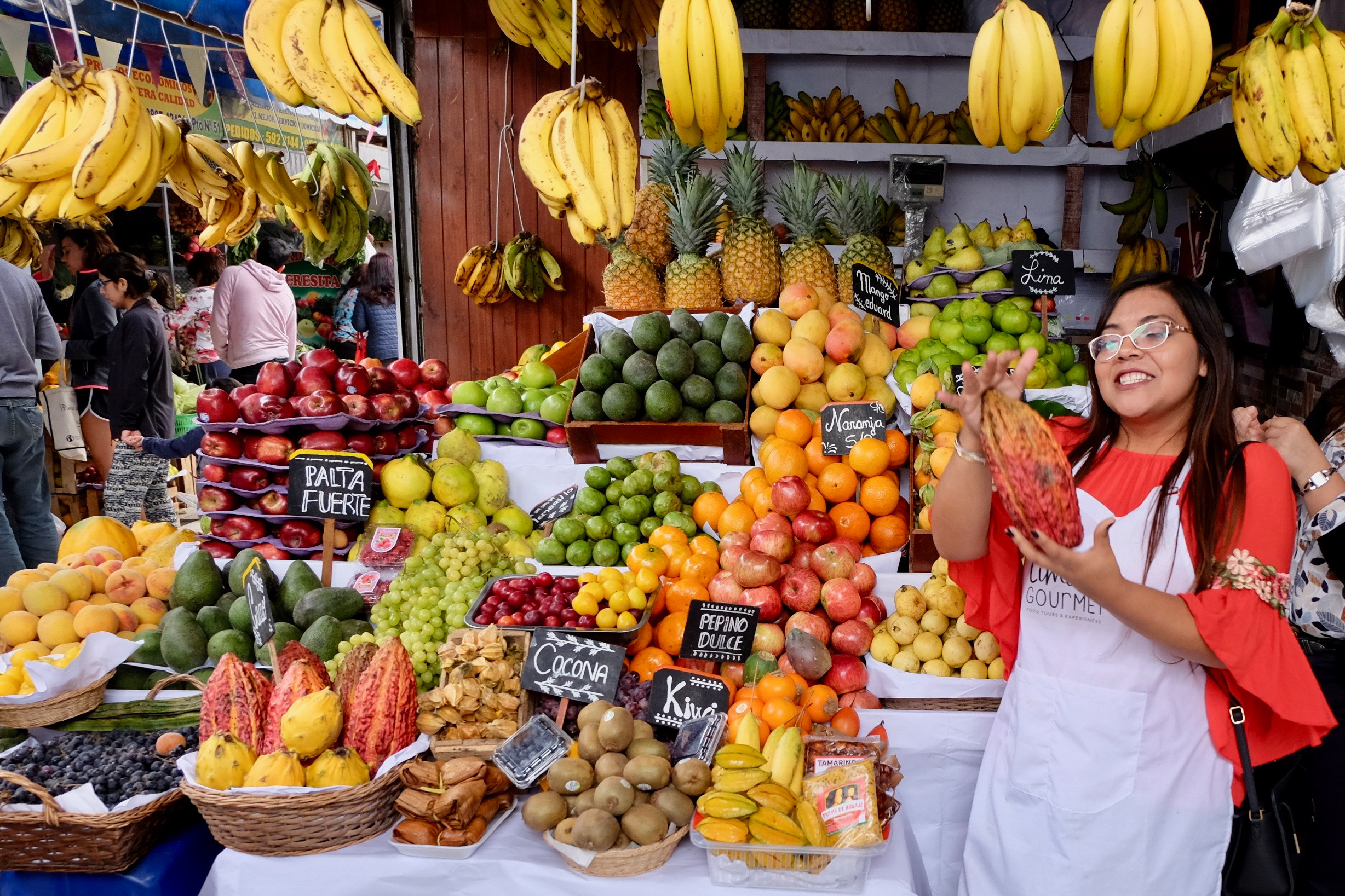 Soft adventure
Where to get the heart racing.
Peru is, quite rightly, famed for its history and culture, but for those who like to get their heart pumping a little faster, there are plenty of opportunities for adventure too.
Keen hikers can choose from a huge range of remarkable walks, from multi-day treks through the Andes to a gentle stroll around the pretty colonial streets of Arequipa.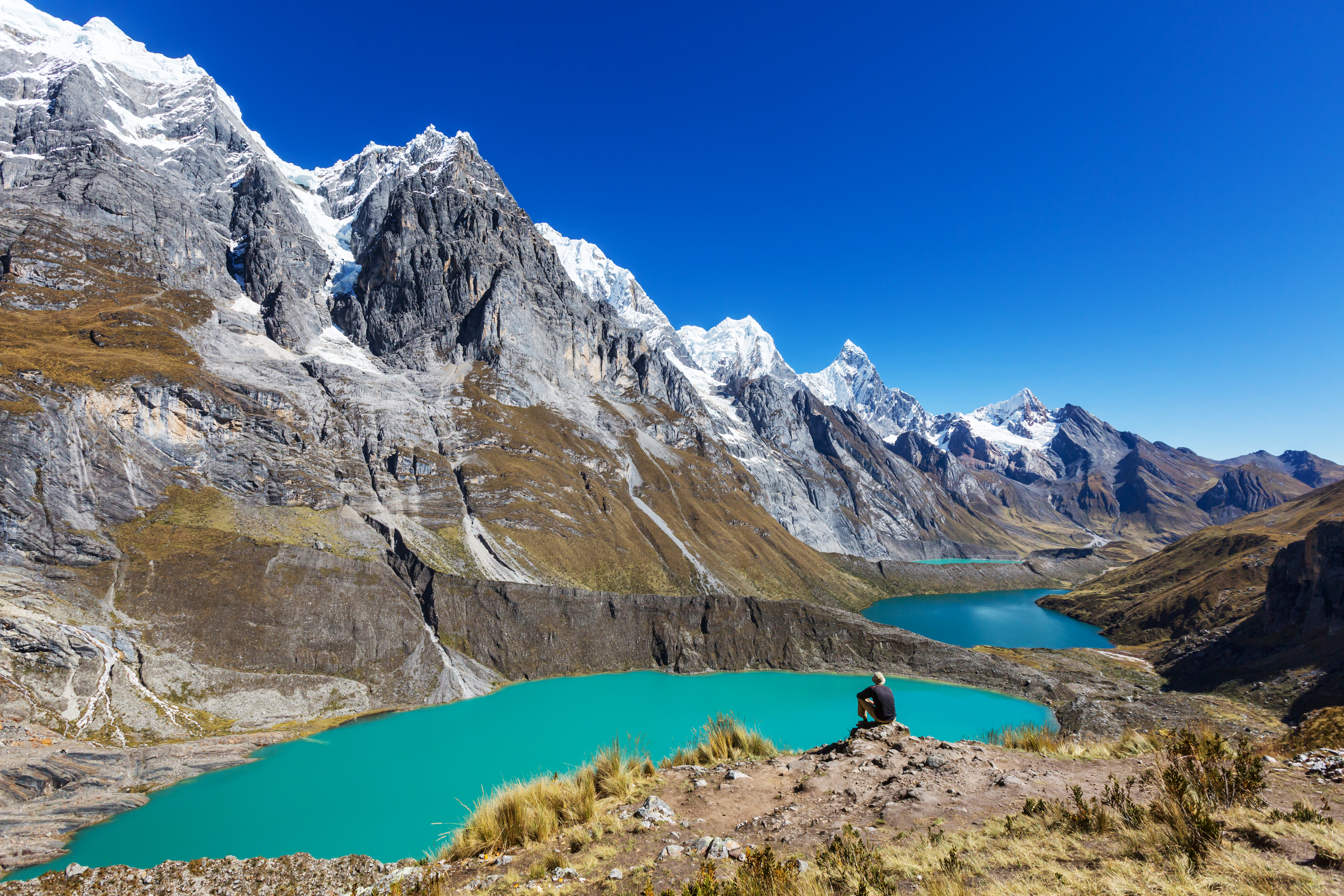 The country's many powerful rivers mean that white water rafting, kayaking and canoeing can be enjoyed in various locations, with options varying from family-friendly flows to expert-level rapids.
Cycling is another popular activity that can be catered to your requirements. Some hotels, particularly in rural areas, will have bikes available for guests to borrow, which can be ideal for exploring nearby attractions or simply to visit areas that most tourists will only ever drive by. In other areas, guided tours can be arranged. These can be focussed on the cycling itself, with fast-paced, off-road mountain biking an option. Or, they can be themed around another interest with the cycling element reduced merely to the mode of transport.
For something a little different, Peru also has an excellent sand boarding scene. It can take a fair few tries to get it right, but if you fancy a go you can head to the desert oasis near the town of Ica, where a number of local operators can be found.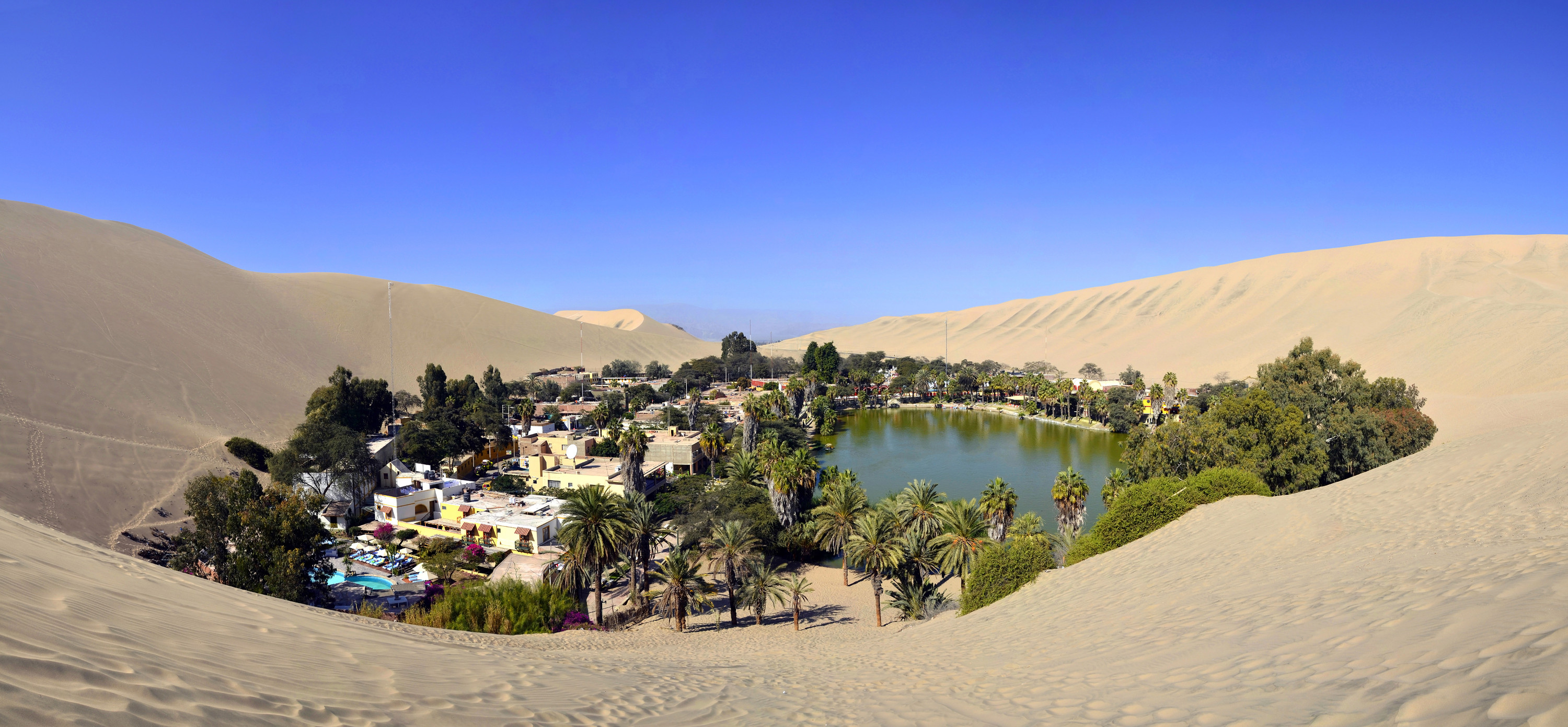 Feeling inspired to travel? Take a look at our Peru holidays or, alternatively, get in touch with us to talk to a Travel Expert!
Tailor-made holidays
Flexible, custom-made holidays to Latin America created to match your exact requirements: our tailor-made itineraries are as unique as the clients for whom they are designed.
Design my trip
Papagaio
Your edit for Latin American inspiration
Our exciting range of articles on Latin America explore everything from iconic destinations and lesser-known cultural gems to delicious traditional recipes. You'll also find exclusive travel tips, first-hand client reviews and the chance to get your personal questions answered by our travel experts.
View Extraordinary Inspiration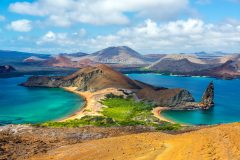 Meet our team
Real Latin american experts
Carrie Gallagher - Travel Expert

A former JLA tour leader, Carrie brings a wealth of on-the-ground experience to our London-based Tailor-made and Group Tours department.

Hannah Donaldson - Travel Expert

Having spent part of her childhood in Colombia and worked in Brazil and Costa Rica, Hannah's ties to Latin America run deep. Hannah is a much valued Travel Expert in our Tailor-made Holidays and Group Tours sales team.

Paul Winrow-Giffin - Travel Expert

After graduating in Computer Science, Paul spent seven months travelling from Colombia to Argentina and came home hooked on Latin America.

Sally Dodge - Travel Expert

A former Journey Latin America tour leader, Sally spent 7 years working, travelling and living throughout Latin America before returning to the UK to help people arrange their own adventures to this wonderful destination.

Chris Rendell-Dunn - Travel Expert

Anglo-Peruvian Chris grew up in Lima and spent much of his adult life in between London and Cusco as a tour leader, before settling permanently in our London-based Tailor-made and Group Tours sales team.

Ben Line - Travel Expert

Ben fell in love with Latin America on a six month backpacking trip from Colombia to Mexico in 1995. Since then he has explored most of South America, including living in Peru for a year. He is now Head of Sales.