Have you heard of a casa particular?
30 December 2014

Casas particulares, often referred to as home stays or guest houses in Cuba. They are simple privately owned houses which belong to Cubans who let out rooms to guests and usually offer food. Many of these casas particulares double up as local restaurants – paladares – by day, serving delicious, home cooked food, very popular with non-guests.
Although they have been around for a while, they are now becoming increasingly popular with visitors. Largely because of the free and easy atmosphere, offering a home away from home type of experience, they are great value and something quirky to write home about.
However, it is worth pointing out, that as with most Cuban homes the basic appliances, namely water and electricity, may not be comparable to those in a hotel; however this adds to the adventure.
Our top tip would be to opt for an established casa particular, as the standards can vary greatly!
Our Product Manager, Rafe Stone, has written a brief case study on a couple of casas particulares which he highly recommends:
Casa Rafael y Adris, Baracoa
A small, quaint red and yellow house two minutes walk from the centre of Baracoa.
Immediately welcomed into the front room to meet the family, Rafael's wife speaks reasonable English (this is quite rare!) – highly ranked on Trip Advisor.
One is encouraged to use the living room and kitchen area as if it were your own. Breakfast is hosted on a terrace on the first floor and there is a rooftop area with great views of the surrounding mountains. There are only two bedrooms for guests both of a similar size and en-suite. The bathroom has an electric shower – this is common in Cuba – but they are safe to use.
The traditional, home cooked food is delicious, marlin in a coconut milk salsa for example.
Casa Vivian, Trinidad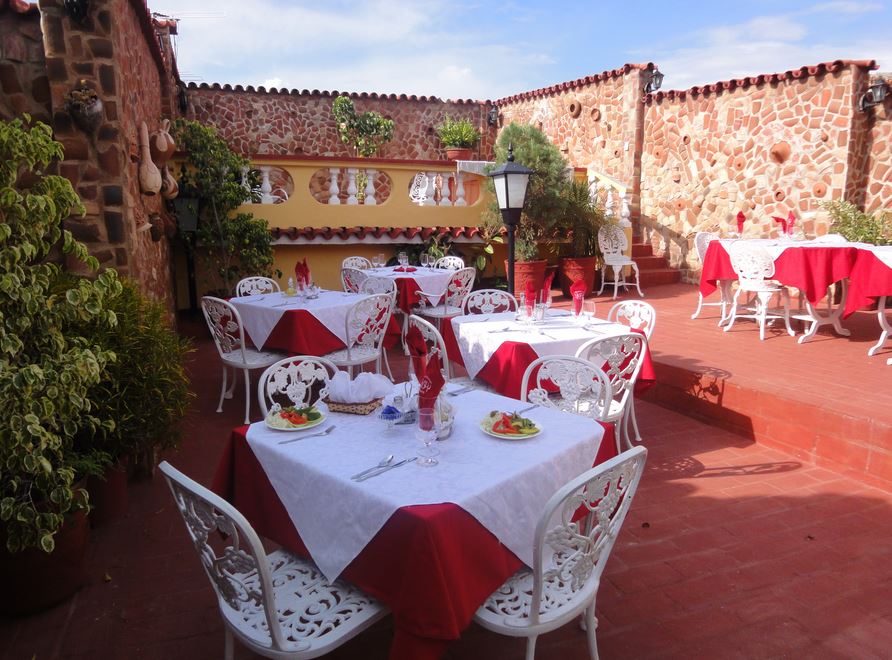 This casa is found on a cobbled street, a lazy five minute walk from the central Plaza and church which dominates the Trinidad's landscape. The hosts, Vivian and her husband have been entertaining guests for over 15 years.
It is relatively big, with four guest bedrooms. The decor is a bit chintzy and dated, but adds to the character of the place.
On the top floor there is an open air terraced restaurant. The food is fantastic – Rafe ate fresh lobster (the size of good house brick!) and juicy shrimps. Try and eat here as much as you can!
Only down side, is that due to the popularity of the casa, you don't get as much interaction with the family as back in the good old days.
We use this website: http://www.casaparticular.com/ for details and pictures of most of the home stays which are used throughout Cuba.
What you say:
"The landlady was very helpful, and the breakfasts she provided were enormous! Air conditioning unit a bit noisy, and water pressure can be an issue!" JL, London
"Friendly welcome. Mayito was very helpful. Highly recommended." TH, Ruislip
Tailor-made holidays
Flexible, custom-made holidays to Latin America created to match your exact requirements: our tailor-made itineraries are as unique as the clients for whom they are designed.
Design my trip