Advice on perfect holiday to Cuba
16 December 2012
The spring is a great time to visit Cuba, where I come from myself. If you can spare 2 ½ to 3 weeks then you can cover the length of the country and visit some really interesting, less well-known areas as well the main highlights, giving you a full snapshot of Cuban life.
Any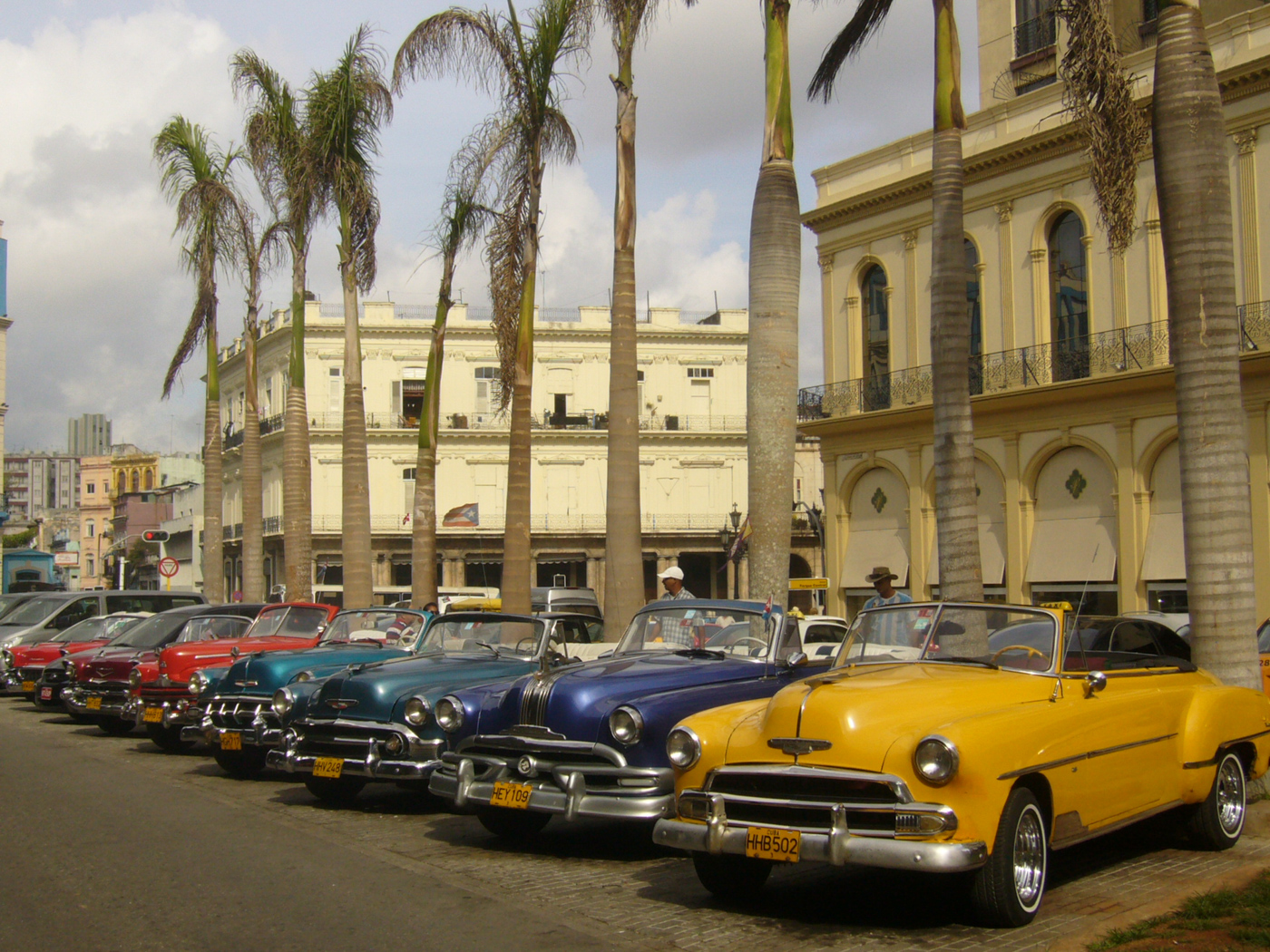 trip to Cuba will start in Havana, but this really is an incredible city so I would recommend at least 3 nights so you can enjoy the Spanish colonial architecture, bars, historic theatres and museums. I would stay in the Saratoga, Havana's best hotel, right in the centre of the old town. While there you shouldn't miss a city tour in one of the iconic old American cars, a visit to a cigar factory and El Morro fortress, plus in the evening a visit to La Bodeguita del Medio (an old favourite of Hemingway) is a must. If you enjoy Cuban music then you should also stop at the brightly painted alley Callejon de Hammel where several rumba groups play on Sundays. A great day trip would be a visit to Finca la Vigia, which Hemingway made his second home.


Next up I would suggest a visit to the Ciénaga de Zapata, Cuba's largest wetland and wildlife sanctuary, well worth visiting if you enjoy nature and particularly so if you are a birder. Here you can visit La Boca Guama where there is a crocodile farm, La Laguna del Tesoro (Treasure Lagoon) where you can spot manatees or take a boat trip through the canals passing by a reconstructed indigenous Taino village, or practice cave diving at the Cuevas de los Peces (Fish Caves).
After two days, head to Trinidad, a UNESCO World Heritage Site that is brimming with character and charm, and stay at the Iberostar Trinidad. Unquestionably, the greatest attraction in Trinidad is the town itself. The town's cobblestone streets contain a treasure trove of both grand and more modest colonial homes, churches, and quiet squares. However the town also lies in the beautiful Valle de los Ingenios (Valley of the Sugar Mills) and active travellers may like to go hiking, cycling or horseback riding here. There's also a steam train, departing Trinidad daily at 9.30am.
Trinidad is a lively town so there will be plenty of entertainment to enjoy every day; you should visit the Casa de la Música in the evenings to enjoy the live bands playing, or the Casa de La Trova with Afro-Cuban folkloric shows. There are also dance lessons at both places in the afternoons.


Continue on to colonial Camagüey (about 5 hours), which was designed in the 17th century to disorientate potential invaders such as pirates and plunderers, so the street layout is a jumble of narrow alleys where no two streets are parallel. From here continue to Santiago de Cuba (5-6 hours), the second largest city in Cuba and home to the largest Afro-Caribbean population in the country. During your stay you can visit the fortress of El Castillo del Morro, climb up to the summit of La Gran Piedra for rewarding views and enjoy the very lively and vibrant musical scene.
By now you will have done a fair amount of travel with plenty of sightseeing and activities so some well-deserved time on the beach will come next, at Guardalavaca where I would stay at the fantastic all-inclusive hotel Paradisus Rio de Oro for 3 nights. Guardalavaca has an idyllic powdery beach and stunning coral reefs, and there are two other wonderful beaches nearby called Playa Esmeralda and Playa Pesquero, easily visited via a mini train with regular departures from Guardalavaca. You can have a nice stroll during the day, visit the craft stalls and stop at the many beach bars for a drink or snack and to enjoy the local music (both by day and night). You can also visit the National Park Monument of Bariay in the city of Gibara, where Christopher Columbus first landed in 1492 and said, "This the most beautiful land human eyes have ever seen."
I hope that by this time, before you fly home following a quick final stay in Havana, you will agree with him!
Tailor-made holidays
Flexible, custom-made holidays to Latin America created to match your exact requirements: our tailor-made itineraries are as unique as the clients for whom they are designed.
Design my trip