Brazilian beaches
31 July 2016

With the Rio 2016 Olympics just 5 days away, our experts count down their top 5 beaches in Brazil.
Ipanema, Rio de Janeiro
"No list of Brazil's best beaches could be complete without this legendary Rio landmark. Yes it's busy, but that's part of the fun – the extraordinary seaside scenes that play out here are perhaps the city's most famous spectacle, and the bronzed bodies, vain posturing and teeny tiny zebra-print thongs (and I'm just talking about the men!) are truly a sight to behold. At weekends Ipanema is the place to be, and a temporary settlement of beach towels, sun loungers and beach umbrellas appears out of nowhere to accommodate the impending hordes, all serviced by an army of merchants keen to keep you fed with delicious prawn skewers and watered with a bem gelada (ice-cold beer) or the uniquely refreshing taste of chilled coconut water. It's a finely-tuned ecosystem guaranteed to provide the ultimate urban beach experience."
Chris Parrott, Co-founder



Bahia dos Golfinhos, Pipa
"Swimming at the Bahia dos Golfinhos, or 'Bay of Dolphins', is one of my
favourite memories of Brazil. It's a short walk from the beach village
of Pipa, which is roughly halfway between Natal and João Pessoa. The
beach is spectacular, a huge sweeping bay surrounded by sandstone cliffs
and a jungly mantle of foliage. We'd been in the water for a matter of
minutes when two dolphins came leaping past us. I had imagined we might
see them in the distance, but here they were only a couple of metres
away. We spent most of the day bathing and watching countless dolphins
living up to their playful reputation in the water – an experience I'll
never forget."
David Nichols, Product Manager

Lopes Mendes, Ilha Grande
"Ilha Grande, a small island just south of Rio that is swathed in lush Atlantic rainforest, probably has more magnificent beaches (106 to be precise) than many entire countries. Crisscrossed by scenic nature trails, it can be explored on foot or by one of the many atmospheric schooner trips that are easily booked on the island, and the longer you stay the more hidden pockets of paradise you're sure to discover. One that you really shouldn't miss is the beach of Lopes Mendes – it's frequently voted Brazil's best beach by the Brazilians themselves and is extraordinarily beautiful. Even if you opt to get there by boat rather than the two-hour trek across the islands, it's a hot and hilly walk through jungly terrain before you finally emerge onto a scene straight from a picture postcard, but as soon as you see it you'll have no doubts in your mind that the effort was worth it."
Laura Rendell-Dunn, Press Manager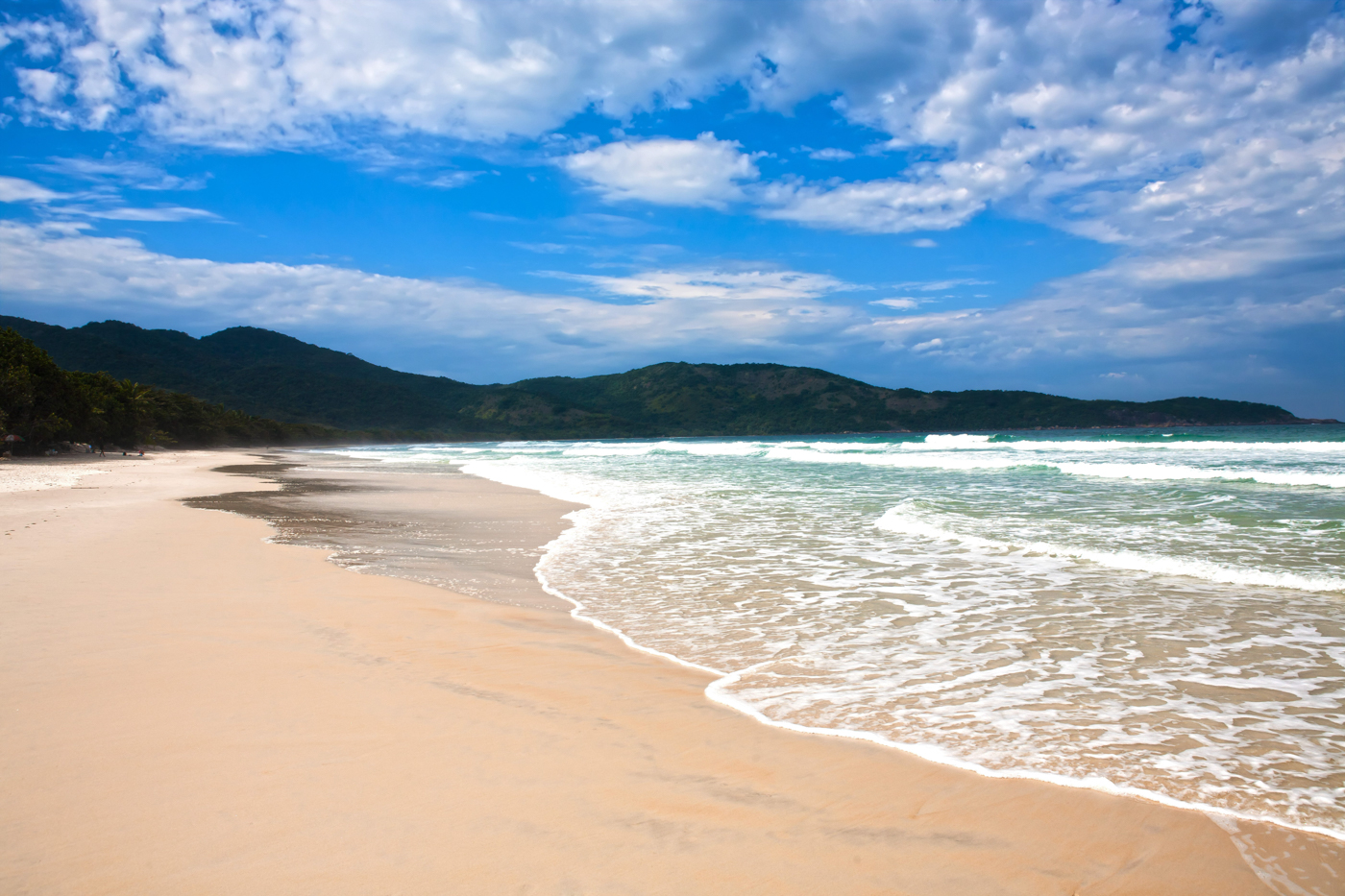 Praia do Rosa, Santa Catarina
"Serving up an inordinate number of glorious beaches, Santa Catarina state has to be one of the best places for beach bums in the whole of Brazil. Backed by dramatic mountains and Mata Atlantica rainforest, beaches here range from secluded Caribbean-like coves to wide open bays pounded by Atlantic rollers. Attracting sunbathers, swimmers and surfers alike, they're also popular with whales – from July to October each year, Southern Right Whales can be seen with their young calves only a short distance offshore. For me, Santa Catarina's finest strip is Praia do Rosa – for the whales, the surf and select number of attractive, low-key pousadas with few rooms and sea views to die for."
Claire Milner, Client Information Manager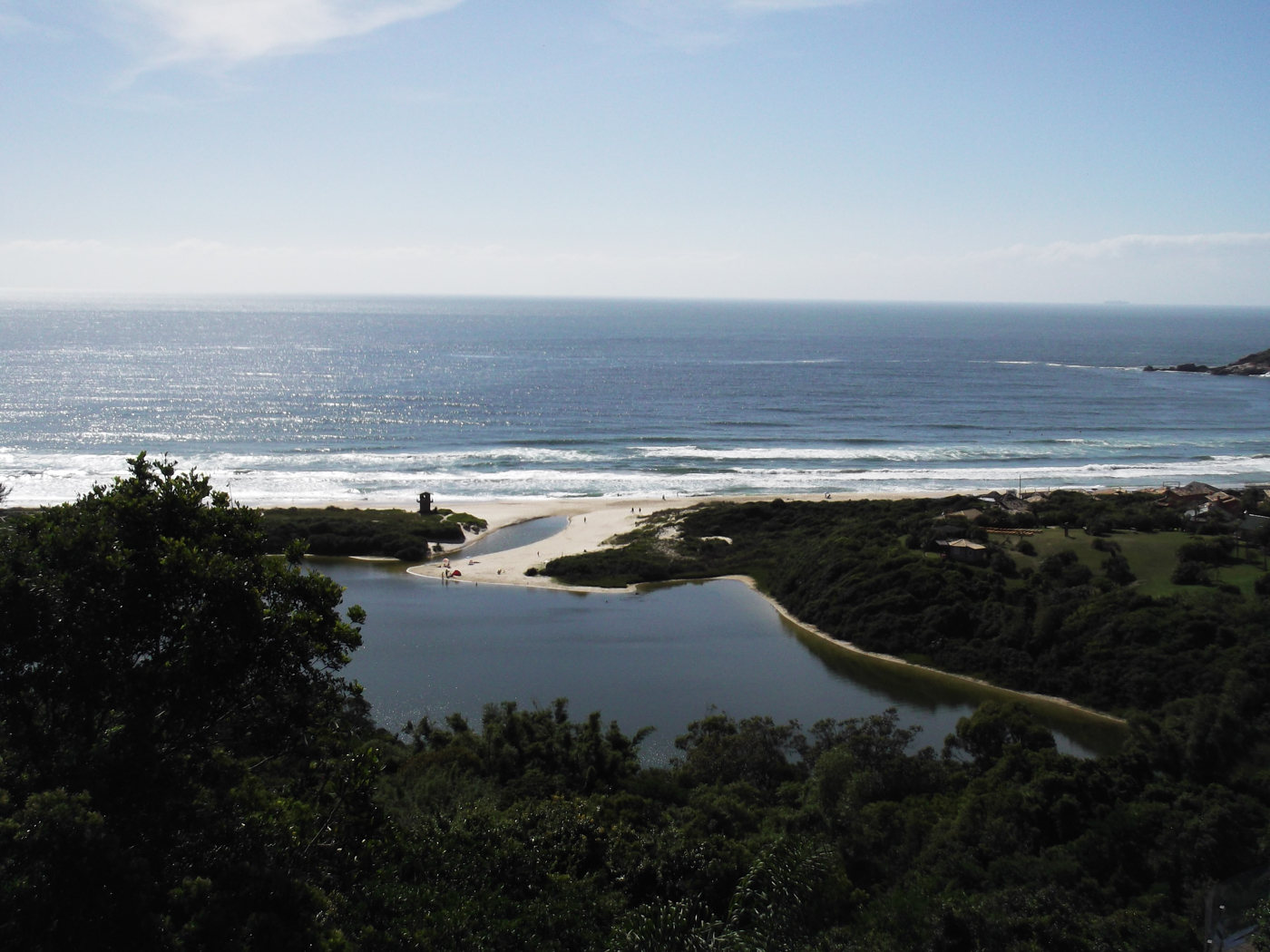 Trancoso, Bahia
"Brazil is my favourite country, and choosing between its gorgeous beaches is no easy task. Part of the pleasure is beach-hopping across the country and finding your own favourites from an unending chain of chilled-out beach towns, each with their own distinctive character. Trancoso's is decidedly chic and boutique – I remember it being upmarket when I was there a few years ago and I've heard it's much more so now. However the top-notch accommodation, gourmet food and celebrity following will surely not have taken away from the laidback vibe of this former fishing village in the south of Bahia, with its whitewashed church on the green and its long, idyllic bay. I could have stayed forever."
Hannah Donaldson, Tailor-made Travel Consultant

Last updated: 16 Jun 2017
Save
Tailor-made holidays
Flexible, custom-made holidays to Latin America created to match your exact requirements: our tailor-made itineraries are as unique as the clients for whom they are designed.
Design my trip