Just Back From… Nicaragua With Rafe Stone
14 August 2016
Where have you been?
Nicaragua.
Have you been before?
Yes, four times in total now but this time I was exploring the country using a hire car.
If so… notable differences?
I notice changes every time and normally always for the best.

How did you get there?
I flew on United from London Heathrow. It's worth upgrading at least one way for the extra leg room.

How long were you there?
8 days.

General route?
Matagalpa - León via Esteli - Granada - San Juan del Sur.

Which was your favourite…
Place:
León: it's a beautiful city with a magnificent cathedral which is currently undergoing some necessary restoration work. The political murals have been kept and remain a poignant reminder of the country's history.
Hotel:
Selva Negra near Matagalpa is owned by fifth-generation German coffee producers. Set on a coffee estate in a reserve it's an oasis of pristine cloud forest with smart huts and the food is wonderful - much of it produced on the estate.

Excursion:
Masaya volcano is a classic example of natural change that can occur over time. I had seen it before and the crater was immense and very impressive but this time it was quite phenomenal as glowing red and orange magma could be seen clearly from the crater rim. Due to health and safety requirements you are allowed just 15 minutes there but it was enough to be awe-inspiring.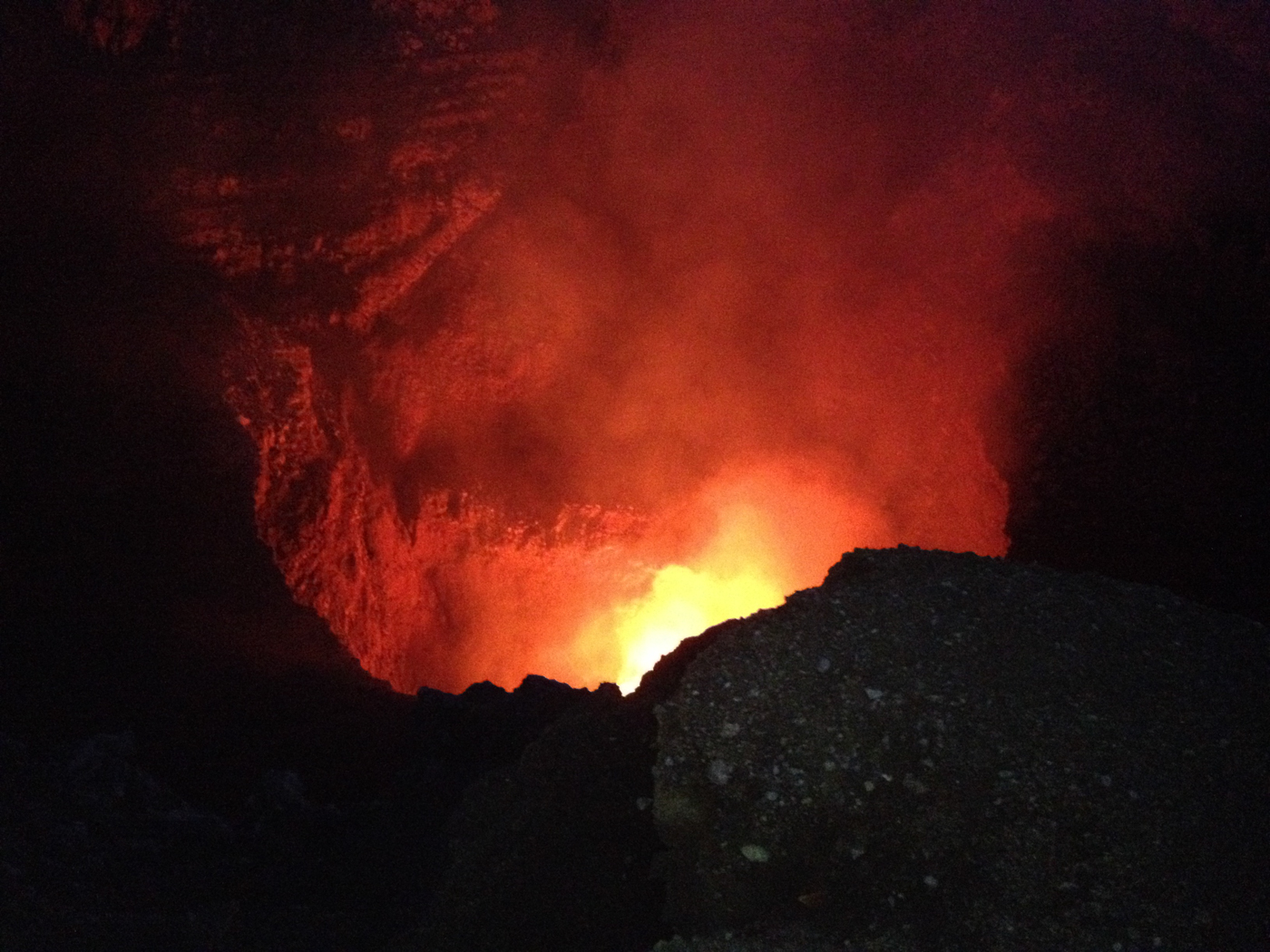 Appeals to which type of traveller?
Hiring a car would suit the adventurous but it's also good for families. There are hotels of all types and now even some properties catering for luxury travel.
What did you pack?
Lightweight clothes are necessary as even when it rains its hot. Definitely take hiking boots or shoes with ankle support for the volcanoes.

Any good food, drinks, restaurants or bars recommendations?
Again, another example of changes is the number of eateries fulfilling the demand, not just from tourists, but locals too. And healthy eating is cool! Juice bars and even a salad restaurant has appeared in Granada. However, I had one of the best steaks of my life at La Pradera Steak House in Matagalpa.
Room for improvement?
Service can still be a little too laid-back at times if you're on a schedule.
How would you sum up your trip in a sentence?
Full-on but simultaneously relaxing!

Any top tips?
Get to know the people; they are the heart and soul of Nicaragua. They are rightly proud of what is a beautiful, diverse country and most revel in their own peace and harmony which would appear to rub off on all who visit.
Browse our holidays to Nicaragua.
Tailor-made holidays
Flexible, custom-made holidays to Latin America created to match your exact requirements: our tailor-made itineraries are as unique as the clients for whom they are designed.
Design my trip