Trekking Latin America
3 April 2018

Latin America is the perfect destination to explore on foot. Incredible outdoor adventures await, and a well-established network of trails and national parks make it all possible. There are shorter day hikes available, but there's also the option to book an entire trekking holiday. These are a few of our favourites:
Active Peru and Bolivia Trekking Andean Peaks to Tropical Rainforest – Private journey – 18 days
Peru and Bolivia offer some of the best hiking opportunities in Latin America. This trekking holiday combines two popular trails which feature dramatic scenery and incredible views. The Salkantay trek ends close to Machu Picchu and offers an excellent alternative to the classic Inca Trail. With the Salkantay peaks in the background, you'll pass through local villages before descending to the green valley which is an unforgettable journey.
After guided tours of Machu Picchu, Sun Island and La Paz, it's time for the second trek on this holiday: the Choro Trail in Bolivia. The route is mostly downhill, and originates high up in the Andean mountains before descending into the semi-tropical pre-Amazon valleys, via rocky passes and through mystical cloud forests.
Active Patagonia: Classic treks in Argentina and Chile – Private journey – 14 days
Take in the best views of the scarcely-populated wilderness of Patagonia with our Active Patagonia trekking holiday. On the at times challenging W Trek in Chile and M Trek in Argentina you'll come across towering granite peaks, frontier-bending expanses of windswept pampa and sparkling lakes.
Camp overnight in the midst of the most incredible surroundings imaginable and see the highlights, including Grey Glacier, Torres del Paine and the Fitz Roy Mountains along the way. Prepare for fast-changing climatic conditions, but it's good to know that you'll have the best chance to catch some sunshine and clear skies from November to March.
Walking in Ecuador and Galapagos – Private journey – 12 days
This holiday offers a great mixture between gentle hill walks and more challenging climbs in stunning natural surroundings. Explore the traditional lifestyles of the indigenous Andean communities and learn more about the local wildlife. Climb the Pasochoa peak of 4,200m, hike the Pedragal Trail in Cotopaxi National Park and wander around one of the highest capital cities in the world, Quito.
As the icing on the cake, you can admire the wildlife of the Galápagos Islands, including blue-footed boobies, sea-lions, sea turtles and sharks. The white sandy beaches of the islands are extremely inviting and perfect for some well-deserved relaxation, while the turquoise waters can be further explored during swimming or snorkelling sessions.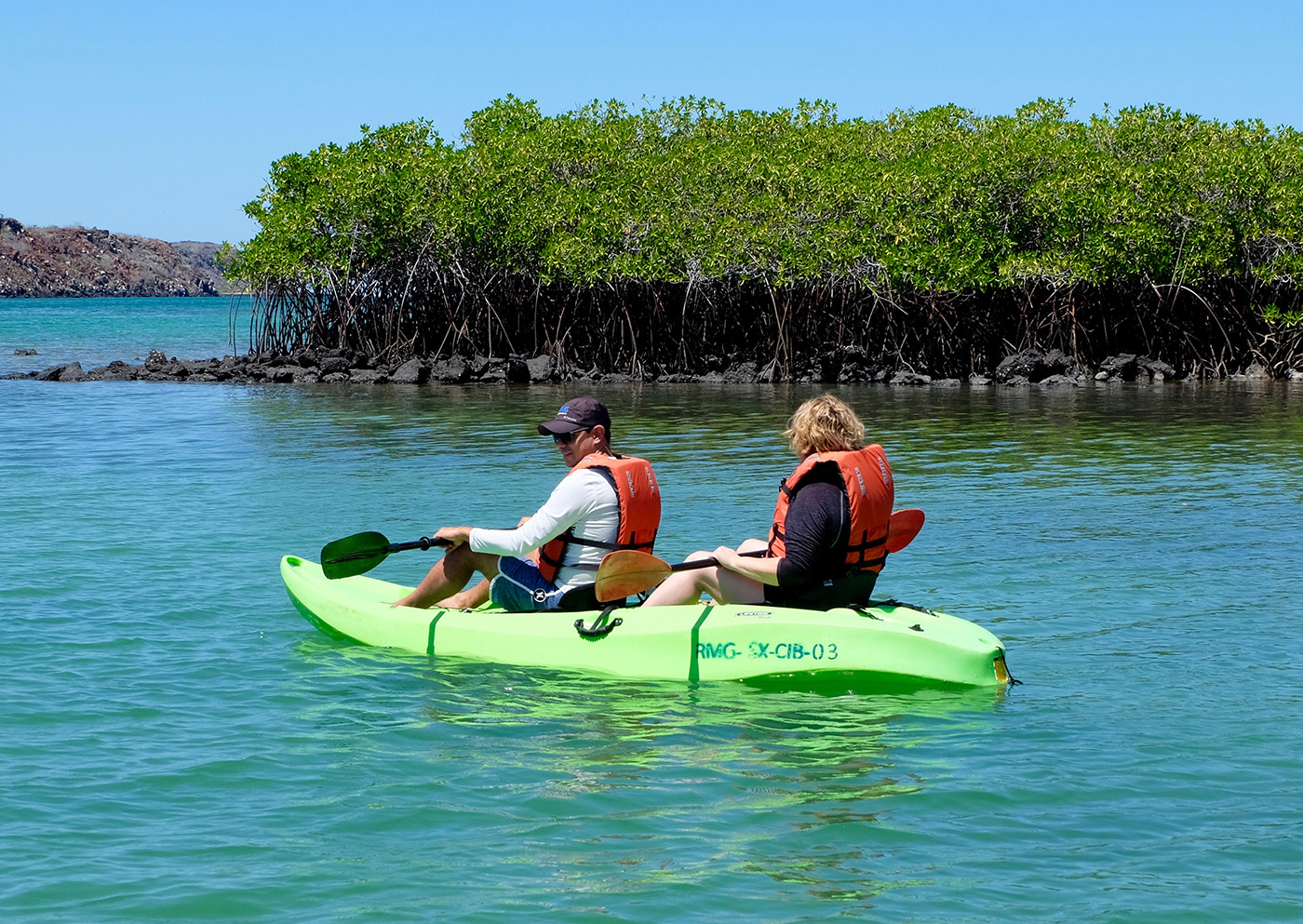 Active Peru: The Santa Cruz trek – Private journey – 10 days
While the Inca Trail may be the most famous, it's the area north of Lima that boasts some of the country's most awe-inspiring treks. You'll start with a couple of days to acclimatise in Caraz with a full day trip to Lake Perón.
Peaks up to 6,000m high will surround you from day five onwards, when you'll embark on the Santa Cruz Trek. This is a rather intense trek, with a lot of ascending and descending over a relatively short distance. Luckily, lunches will be packed, evening meals will be cooked and your luggage will be transported from camp to camp as a private service. This will allow you to fully focus on the trek and the outstanding natural beauty all around you.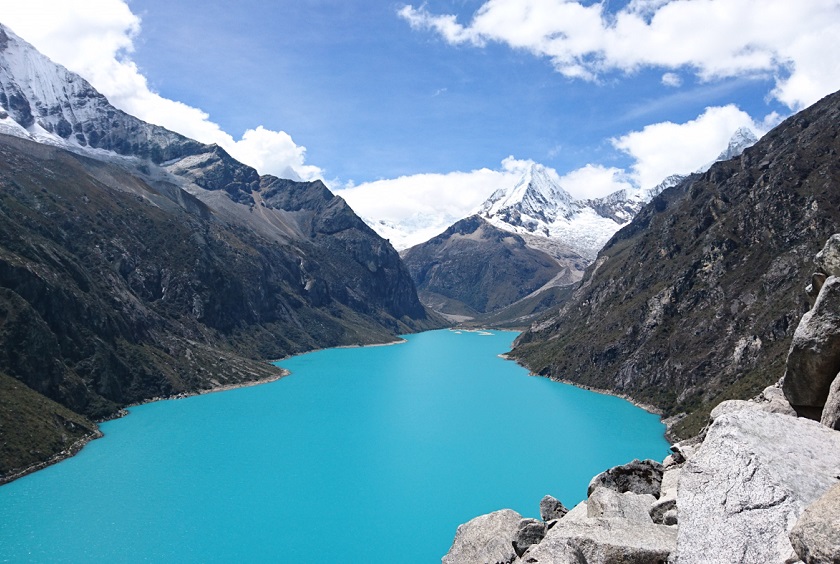 Peru: Beyond the Sacred Valley with the Lares Adventure – Private journey – 11 days
With the Lares Adventure we'll leave it up to you. Whether you're up for some serious hikes, a gentle stroll or a guided visit to an archaeological site or market, this holiday provides all kinds of different options. The idea is that everyone can enjoy an off-road adventure with as much or as little physical effort as they feel comfortable with.
Explore the historic centre of Cusco, learn more about local indigenous communities, and undertake outdoor activities in the Sacred Valley during this varied holiday. There are plenty of options available for avid hikers as well, including some trails in the Lares Valley, a full-day hike crossing a high-altitude pass down to Ollanta and of course the Inca staircase of Huayna Picchu in the Machu Picchu area.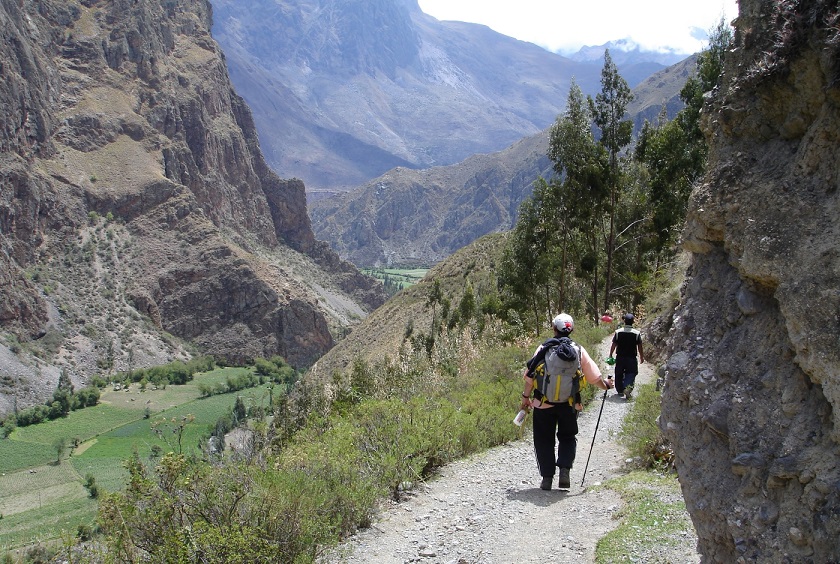 Tailor-made holidays
Flexible, custom-made holidays to Latin America created to match your exact requirements: our tailor-made itineraries are as unique as the clients for whom they are designed.
Design my trip