Not Copacabana or Ipanema: Alternative places to stay in Rio de Janeiro
21 June 2017
Claire in our Marketing department shares her favourite alternative and lesser-known places to stay in Rio.
It's pretty inevitable that anyone visiting Rio for the first time will want to stay in a hotel in what is called the Zona Sul, effectively the residential neighbourhoods fringed by the celebrated beaches of Copacabana, Ipanema and Leblon. Here you'll find the best ocean views, boutiques, pubs, clubs and restaurants, beach bars every couple of hundred metres and an entertaining medley of sport, sunbathing and posturing on the sand.
But, at the end of your holiday travelling round Brazil or on a return visit to the country's most exciting city, we think you might be interested in a couple of days based elsewhere so you can enjoy other aspects the rich variety Rio and its environs have to offer.

Sao Conrado
Still want to stay on a beach? Just beyond Leblon, heading south west down the coast, the next beach is São Conrado, a slab of golden sand hemmed in by closely forested and mountainous cliffs and overlooked at a distance by the tumbling houses of Rocinha, one of Rio's best known favelas. The white-tipped waves which roll onto the beach, also known as Pepino, are a magnet for surfers, and there's a landing spot for paragliders who launch themselves from the looming granite bulk of Pedra de Gávea at the western extremity. This neighbourhood hosts a number of hotels – it used to be a centre for incentive travel and conferences – which were spruced up for the Olympics and now also welcome holidaymakers.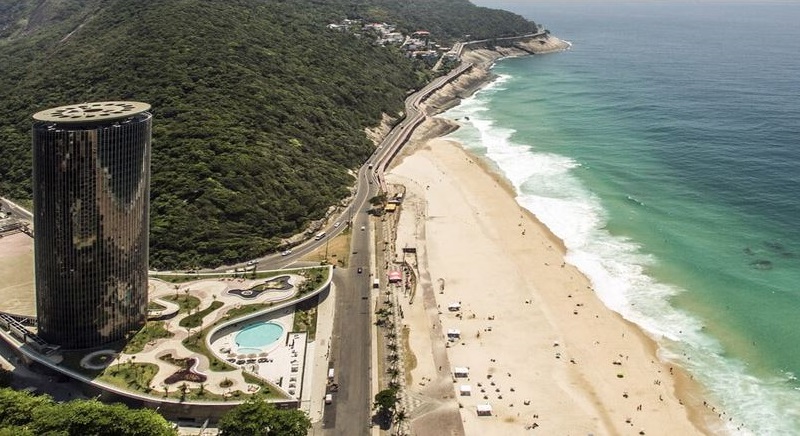 The best by far is the newly revamped Gran Melia, which dominates the skyline in a building which, in its former guise as the Hotel Nacional Rio was designed in the late 1960s by celebrated Brazilian architect Oscar Niemeyer. You'll be stunned as you enter its palatial lobby, from which time you'll be overwhelmed by the friendly and efficient service from the conscientious and enthusiastic staff. Indeed, although the beach is just steps away you may end up spending a lot of your time on the premises: there's even a lawned garden on the mezannine, designed by famous Brazilian landscape architect Burle Marx, a huge pool with adjoining saunas and Jacuzzi, and a superb restaurant where the buffet displays are a real work of art.
Barra da Tijuca
Travel beyond São Conrado along a precipitous cliff-hugging road and you arrive at the 20km long unbroken sands of Barra da Tijuca, backed by what is really now a rapidly developing town in its own right. A huge area of boggy wetlands has been reclaimed and re-landscaped - glittery Miami-styled skyscrapers are interspersed with lagoons, there's a protected wildlife-rich nature reserve in the middle, and at the far end is the amiable Pontal, a sporty, low-rise district with a villagey feel.
The feel of the place is a bit different from Rio's tourist beaches, fewer foreigners stay here, there's a sense of community; volleyball and football clubs and surfing schools thrive on the beach, weddings regularly take place on the sands, and there's a cycle path all the way from end to end (bikes can be rented). People-watching is really fun in Barra but there are also now some excellent restaurants, shopping centres and bars scattered among residences in tree-lined avenues. It's not cut off from Rio's highlights: there is a scenic route through the forested hinterland up to Corcovado mountain in Tijuca National Park, atop which presides the statue of Christ. There's a choice of hotels here: contact us if you are interested in staying in Barra.
Botafogo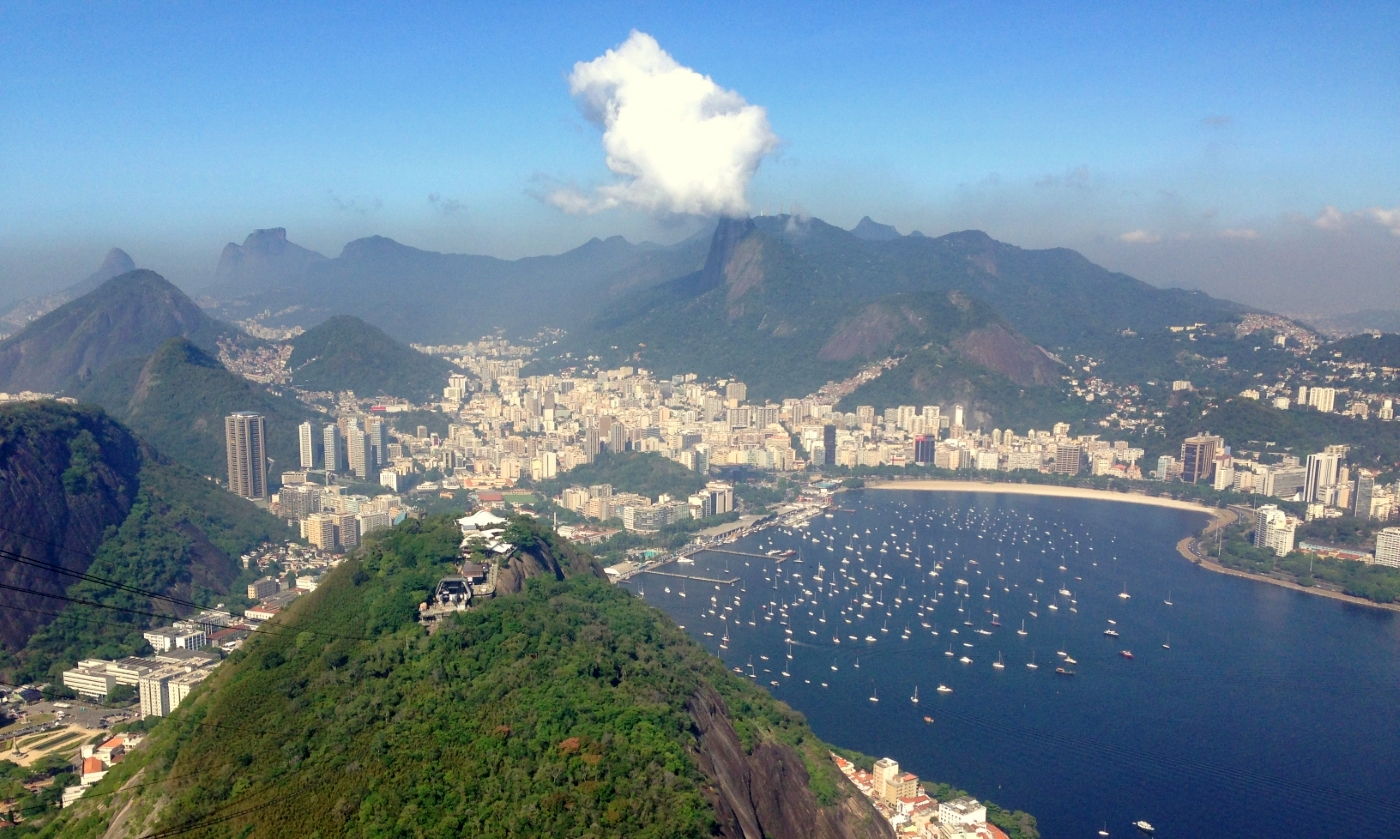 If you've had enough of beach life you might choose to stay in one of the other up-and-coming neighbourhoods. Botafogo, set around a crescent shaped bay between the city centre and Sugar Loaf Mountain, has long been an arty quarter, a favoured place of residence among media stars, writers and artists as well as middle class families who can no longer afford Ipanema prices. Again it's a bit of a town-within-a-city with its own character, some stately Portuguese colonial houses lining tree-shaded streets, and a couple of museums including one dedicated to Brazil's most famous composer, Villa Lobos. Facing the bay, with some wonderful views of Sugar Loaf and the yacht club from its upper floors is a new boutique hotel, Yoo2, epitomising the appeal for an alternative perspective of Rio. Again, the highlights of Rio are within easy reach, it's a short drive or tube ride to the city centre and the Sugar Loaf is just around the corner. Contact us if you'd like more details.
Santa Teresa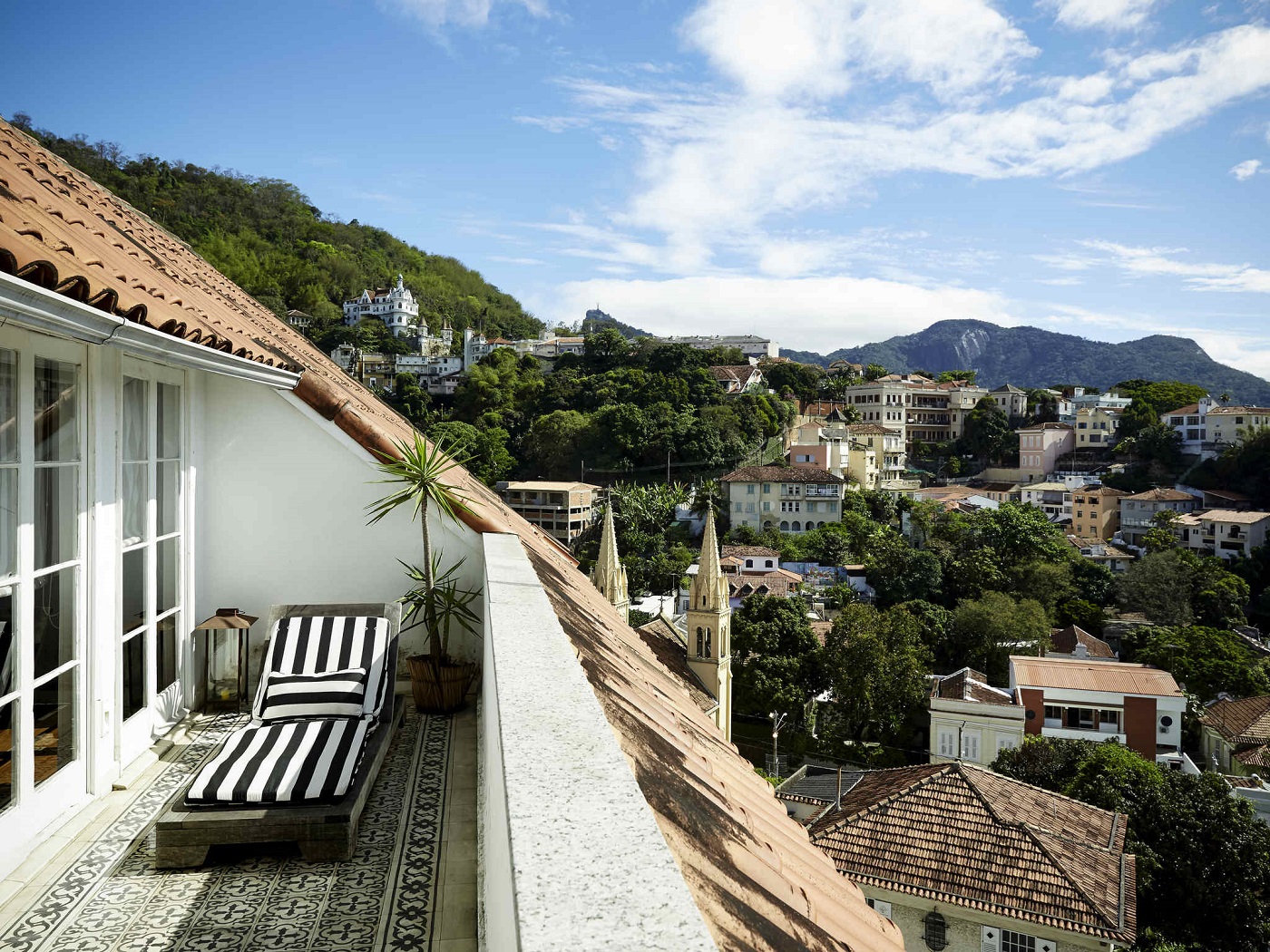 Finally, there's Santa Teresa, Rio's oldest quarter which still has a real Portuguese colonial feel. Many of the old mansions are a bit crumbly and grafitti-ridden now, but there is still loads of atmosphere; it's another neighbourhood favoured by media types, artists, students and now hipsters who loiter on sultry summer nights outside traditional Portuguese-style taverns. Its appeal is wide-ranging: Ronnie Biggs lived here in the 1980s. Music and art feature widely here. You can stay in the luxurious Hotel Santa Teresa and eat in one of our favourite restaurants, Aprazivel, one of a number of excellent local eateries, with tables set in tree houses and lovely forest views from the terrace. You get into town on a refurbished tram down to the Arcos de Lapa close to the Cathedral, or take the road up to the Christ statue on Corcovado mountain, upon whose skirts Santa Teresa lies.
Tailor-made holidays
Flexible, custom-made holidays to Latin America created to match your exact requirements: our tailor-made itineraries are as unique as the clients for whom they are designed.
Design my trip