Just back from… Ecuador and the Galapagos WIth Adam Calladine
3 January 2019
Our Product and Operations Executive Adam has recently returned from his first trip to the Galápagos Island with plenty of tips to share.
What country did you visit?
Ecuador and the Galápagos Islands.
How did you get there?
I flew with KLM Royal Dutch Airlines via Amsterdam. Sadly, the pilot was not King Willem-Alexander on this occasion! Amsterdam remains the most straightforward airport in Europe to transit through in my experience. With KLM's smartphone app, you know which gate to go to before you're finished taxiing off the runway.
I was fortunate enough to be upgraded to business-class on the outbound leg, so I arrived in Ecuador feeling very refreshed (albeit stuffed from the wonderful food!)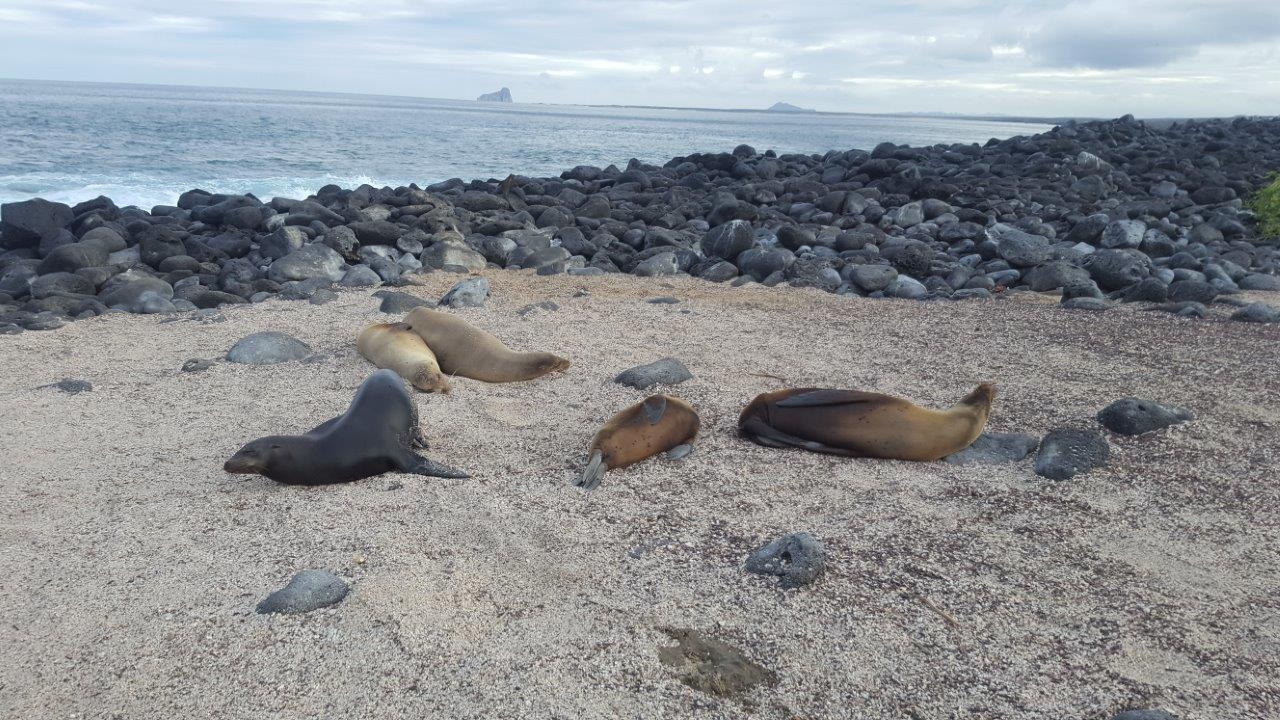 Where did you go?
Quito, Cotopaxi, Otovalo and Galápagos Island for 10 days.
Have you been before?
No, it was a very long-anticipated trip for me, and I was completely blown away by the natural beauty of Ecuador and the Galápagos Island.
Which was your favourite...
Place: Seeing Cotopaxi volcano capped with snow was amazing. It's by no mean guaranteed, as the weather is very changeable, but after an apprehensive drive out from Quito we were rewarded with the iconic vista from the road. By the time we'd reached the trailhead, the summit had disappeared from view, but the panorama of the surrounding landscape was beautiful too.
Hotel: I stayed at the Illa Experience Hotel in Quito, which is fairly new to the market, having opened its doors a little over a year ago. A fabulous, beautifully appointed hotel and a real home-from-home, with friendly staff on hand to look after you at all times during your stay. It's a great place to stay to learn about the history and traditions of Quito, and the location is ideal - just two blocks' walk from the main attractions, but far enough to be peaceful and quiet in the evenings.
Excursions: All the excursions in the Galápagos were amazing in different ways, but my favourite was the landing on Tagus Cove, Isabela Island on Day 4 of our cruise on the M/Y Sea Star; not for the wildlife but for the scenery. We hiked up to the top of a cliff where we had amazing views of Darwin's lake and out across the volcanoes on other islands. It was a steep climb, but the views were magnificent. And I felt that I'd earned my three course dinner at the end of it!

What was your most memorable moment?
So many to choose from on this trip, bit it has to be witnessing a flock of blue-footed boobies diving for fish off Isabela Island. We were transferring from our ship to the mainland in a dinghy and were surprised to see a crowd of over 100 birds circling in formation. All of a sudden they began to dive together in perfect unison, like darts dropping from the sky. Blue-footed boobies can dive from over 100m, and it is absolutely spectacular to see; a very unique moment, which we were very fortunate to experience.
What tips do you have for travellers wanting to visit the same destination?
Even if you're not a regular swimmer, don't miss out on the snorkelling excursions in the Galápagos, which we did on most days during our cruise. We saw so much wildlife in the water, from marine iguanas; brightly-coloured fish; penguins and sea lions, to turtles and white-tipped sharks! For those who don't feel so confident in the water, life jackets can be provided to aid buoyancy, and flippers make it easy to swim. Wetsuits are available to hire on all cruises, which keep you warm.
Is there anything indispensible to pack or prepare for?
Pack light! You can always do laundry during the trip, and leaving the large suitcase behind is very liberating. For the Galápagos Islands, wearing "good shoes" was our naturalist guide Hanzel's mantra, and was drummed into us at briefing every evening. He was right too: both wet and dry landings can be slippery or with uneven terrain, so waterproof walking shoes with good soles will give you reassurance. If you're never travelled on a cruise ship before, anti-motion-sickness pills are a good precaution to take with you. The seas around the Galápagos Islands are very calm, but it's better to be prepared. In addition, I always travel with ear plugs - they are invaluable for long flights.
Sum up your trip in a sentence?
The trip of a lifetime: I can't wait to go back there with my family!
If you would like to follow in Adam's footsteps with your first trip to Ecuador and Galápagos then why not join our Albatross: Ecuador's Highlands and Galápagos group tour.
Tailor-made holidays
Flexible, custom-made holidays to Latin America created to match your exact requirements: our tailor-made itineraries are as unique as the clients for whom they are designed.
Design my trip